I think Mexican food might be my favourite. And I'm writing this in Italy so you know I'm serious.
We spent 6 months in Mexico. From our first meal (where our waiter laughed at us as he bought out bowl after bowl of tortilla chips because we ate so much guacamole) to our last (pozole in a little restaurant in the centre of Guadalajara), the food blew us away.
There are so many regional variations, so many flavours bursting out of every dish. Food is packed with chilli and lime and coriander. And walking around you can smell corn in the air.
Here are some of the things we ate:
Aguachile
Raw prawns in lime juice, with lots of chilli. I was hesitant at first, but it's spicy, fresh and delicious. If you like ceviche, this is for you.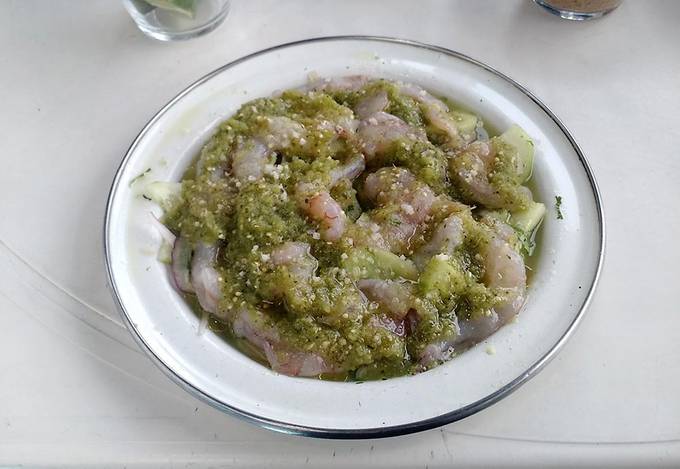 Barbacoa
Barbacoa is tender lamb or goat that's slow-cooked over an open fire. You can find it in markets and we tried it in a fiery tomato soup (one of the best meals we had in Mexico) and shredded on tacos.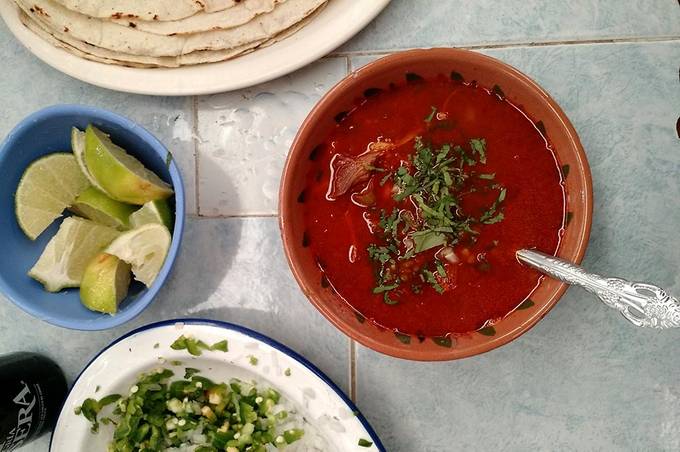 Ceviche
Ceviche is a classic in Mexico. Raw seafood is cooked in lime juice, often served with avocado. We saw it everywhere – in San Pancho someone even sold it out of a cool box on the back of a bicycle.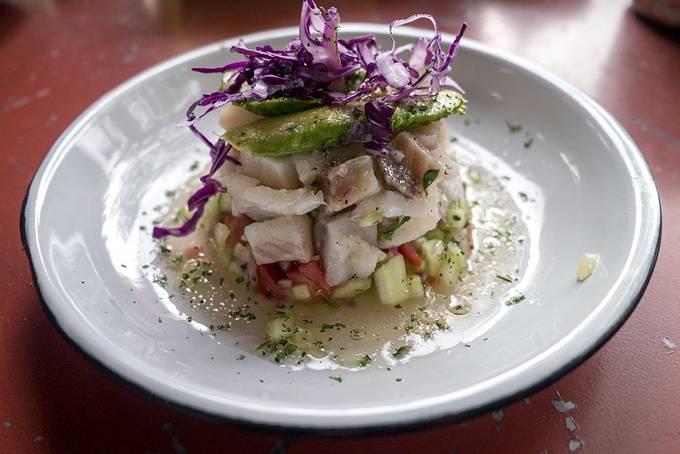 Chapulines
It took us 5 weeks in Oaxaca before we worked up the nerve to try this local delicacy, but they're actually not bad. Chapulines are grasshoppers deep fried with lots of chilli and lime. They're eaten as a snack, used in dishes and we also tried it as an ice cream flavour (which was a bit much).
Chilaquiles
Aka the best breakfast. Tortillas covered in salsa, topped with sour cream, queso fresco (creamy, mild white cheese) and raw onion. We couldn't get enough.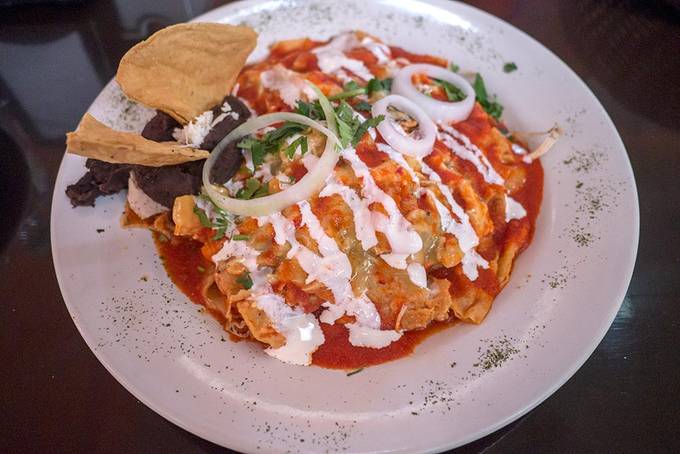 Chile relleno
Stuffed poblano peppers fried in batter and covered in tomato sauce. It's lighter than it sounds and tasted like home cooking.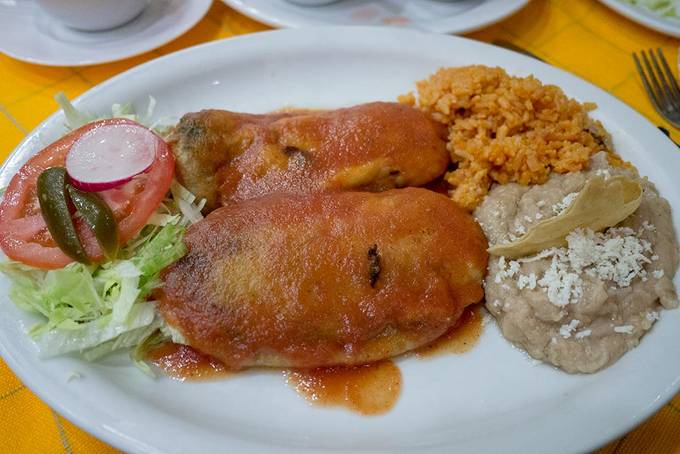 Cochinita pibil
This is a Yucatan dish of sweet, slow-cooked pork (there's also a chicken version – pollo pibil). You'll often find it as a taco option too.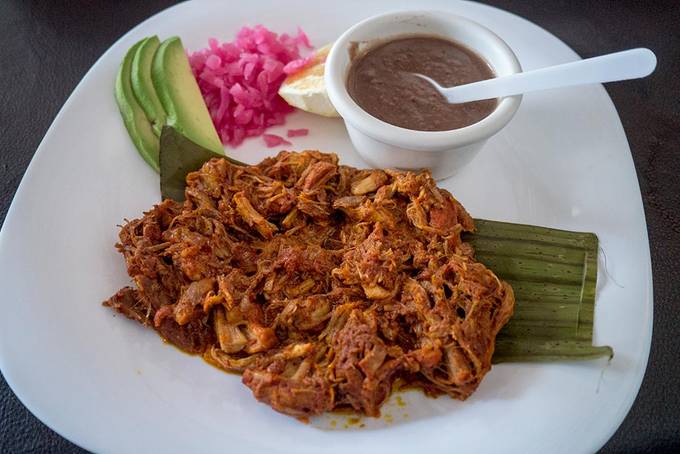 Dulce
Mexicans are big into their sweets. There's a whole market dedicated to them in Mexico City. They're often sour or spicy, instead of sweet. Tamarind and chilli are popular flavours.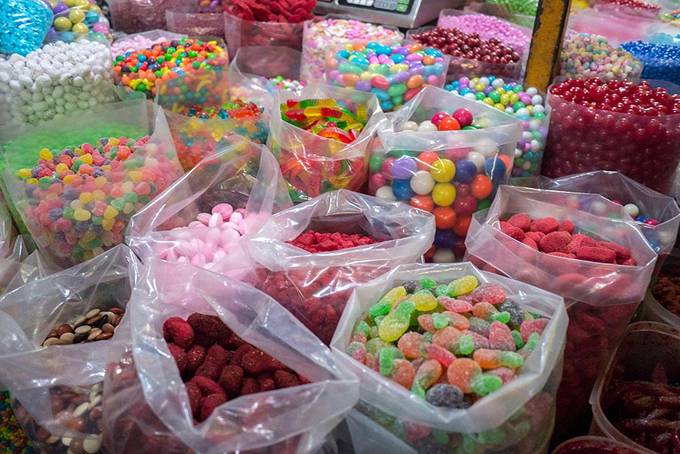 Enchiladas
Enchiladas are a breakfast dish, but most restaurants serve them all day. They were very different to any that I'd had in England (where admittedly Mexican food is terrible). Tortillas are stuffed with a variety of fillings (meat, vegetables, etc.) and rolled, then covered with your choice of green or red salsa. They're often sprinkled with queso fresco but not baked (ovens aren't used often in Mexico).
Flautas
Flautas are small deep-fried tortillas stuffed with shredded chicken topped salsa and lime. A delicious, crunchy snack.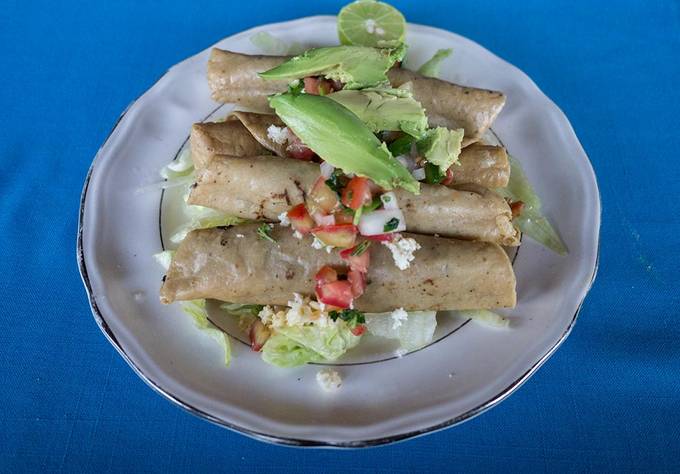 Gorditas
I'd never heard of these before and they were hands down my favourite street food snack. Little corn pockets filled with mushrooms and potato and grilled meats and cheese.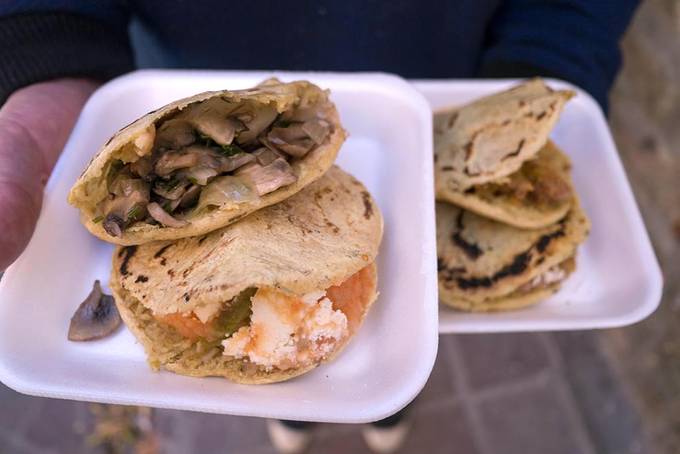 Guacamole
I ate at least an avocado a day in Mexico (at least). It's the best start to any meal, a perfect snack and sometimes we'd just eat a huge bowl of it for dinner. It's probably the thing I miss most.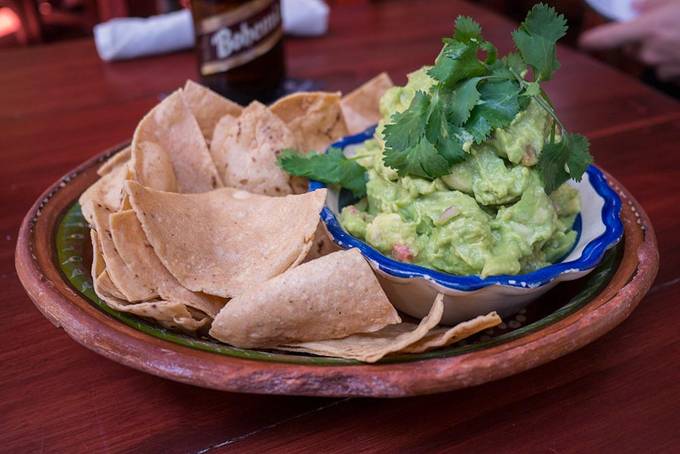 Huevos rancheros
Egg breakfasts are a big deal in Mexico. The classic is huevos rancheros – a couple of tortillas, fried eggs, salsa and a side of refried beans.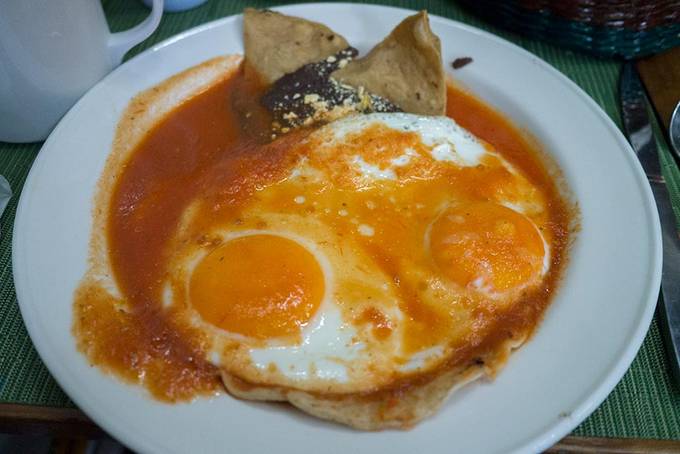 Jamaica
'Jamaica' means hibiscus flowers. They're made into a flavoured water (agua fresca), but also used in cooking and we found them in quesadillas and tacos.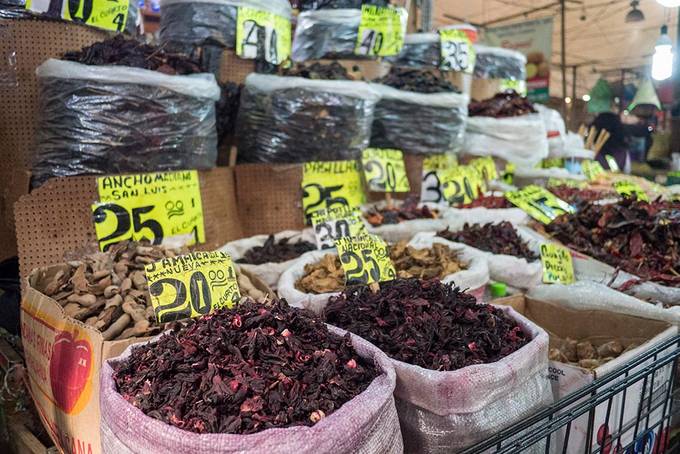 Memelas
A memela is kind of like a taco but with a thicker handmade corn tortilla. Eating these memelas at a Tlacolula market stall, sitting on tiny stools with fists full of napkins as salsa dripped everywhere, is one of my favourite memories of Mexico.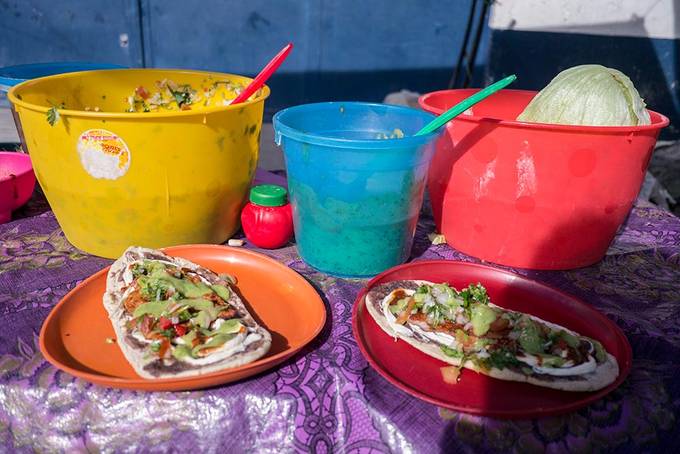 Nieves
Mexico is HOT, and these crushed ices help. They're made with fresh fruit, but there's a lot of added sugar so they're very sweet.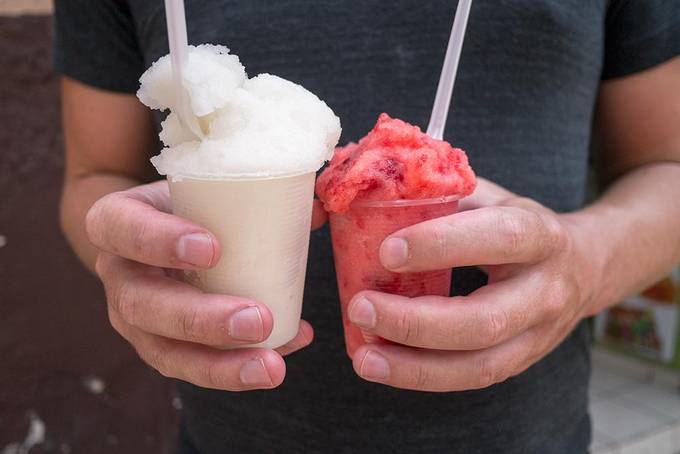 Pozole
Pozole is a traditional Mexican soup that can come white (plain broth), red or green (with salsa added). You then add onion, chilli, lime and coriander to taste.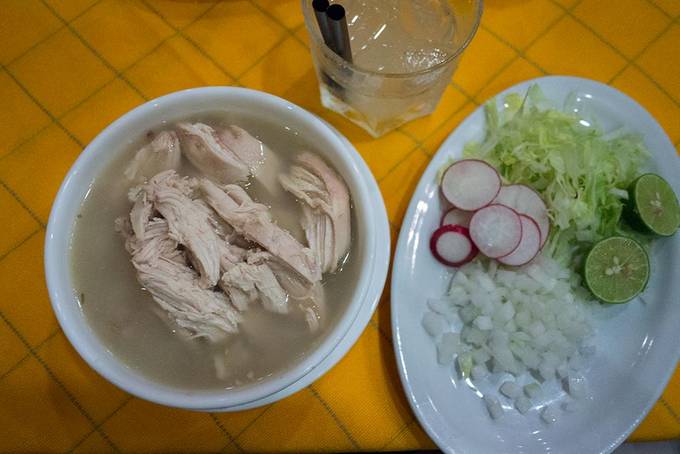 Quesadillas
An old favourite that makes a great lunch. Quesadillas can come stuffed with anything, the best we ate were filled with courgette flowers and stringy Oaxacan cheese.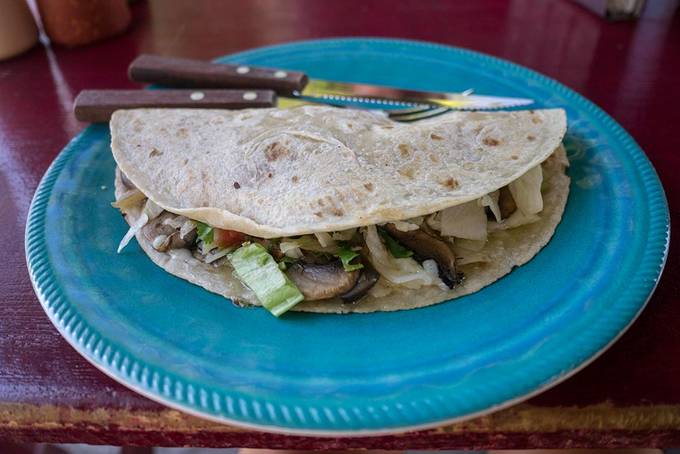 Res a la Mexicana
A Mexican beef stew served with rice and refried beans. We only ate this once, but it was like a comforting home-cooked meal and we loved it.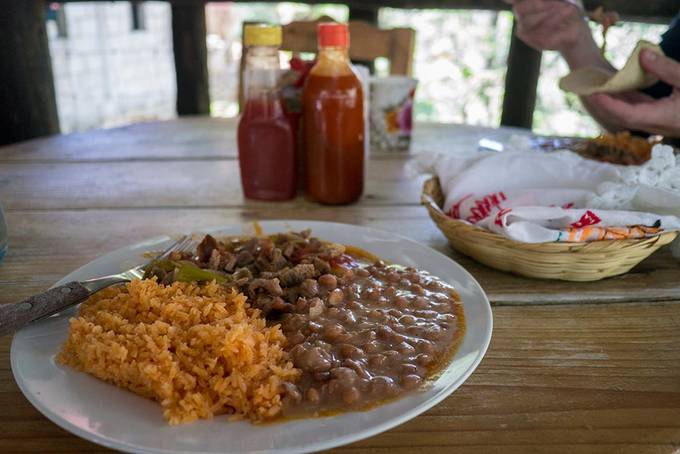 Sopa de lima
Lime soup doesn't sound very exciting – or at least it didn't to me – but the light, limey broth, with onions and crispy tortillas is full of flavour.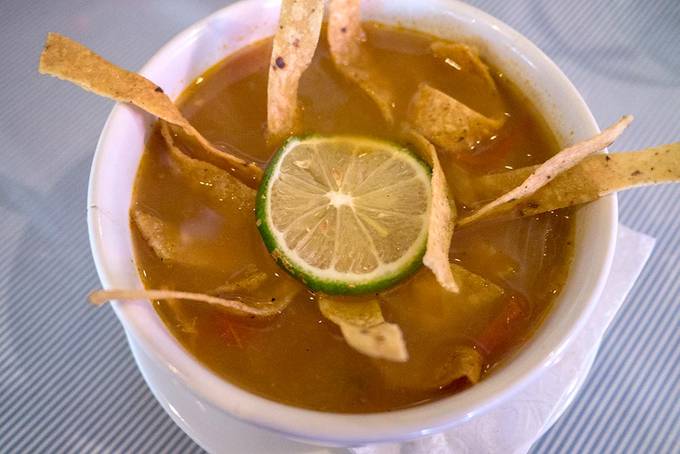 Tacos
The classic Mexican street food. Choose from a variety of meats, fish or vegetables on a soft corn tortilla and cover in salsa, guacamole and lime. After 6 months we never got sick of these. I'm still dreaming of the chipotle shrimp ones.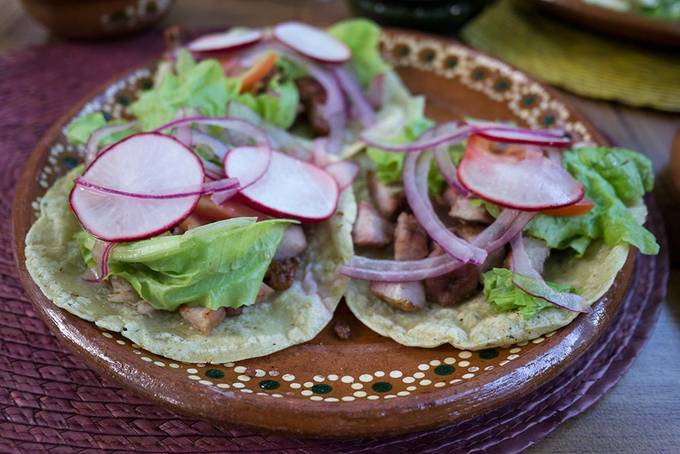 Tacos al pastor
Imagine a kebab in a taco, with french fries and salsa on the top. Somehow both greasy and fresh, they're a deliciously unhealthy meal and very popular in Mexico City.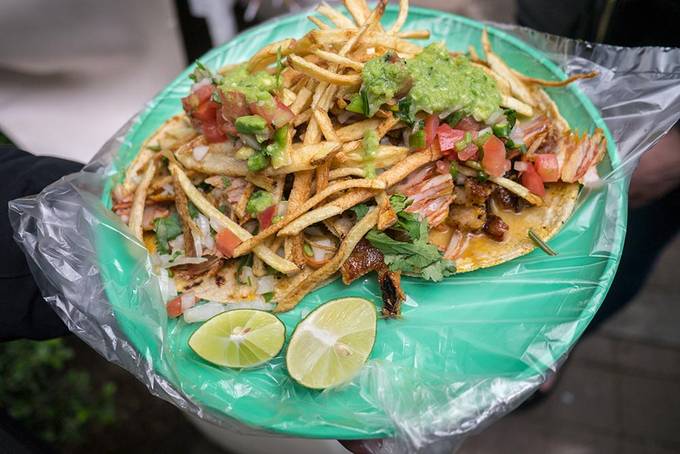 Tamales
Steamed masa (a corn dough) in a corn husk filled with meat, vegetables or cheese. There are lots of varieties with different sauce options. A great, cheap street food snack.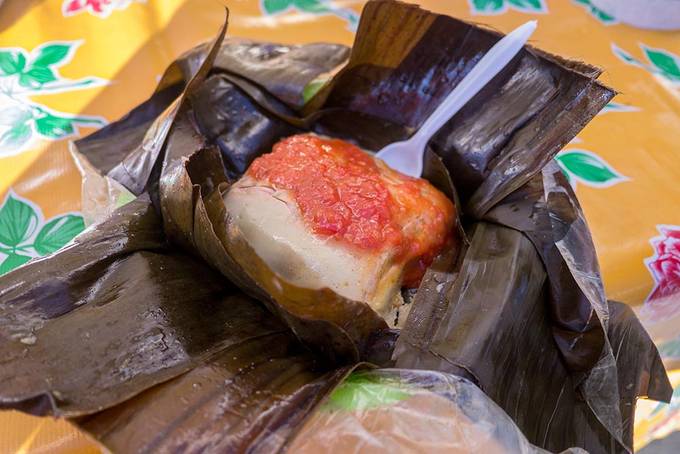 Tortas
The Mexican sandwich. This is another popular street food snack. A crusty white roll is filled with your choice of meat, cheese and garnishes.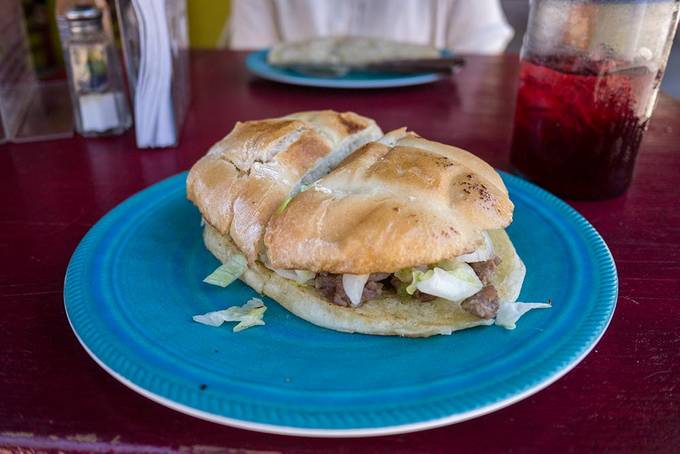 Tostadas
Tostadas are crispy, toasted tortillas. We ate them most often topped with ceviche or fresh seafood.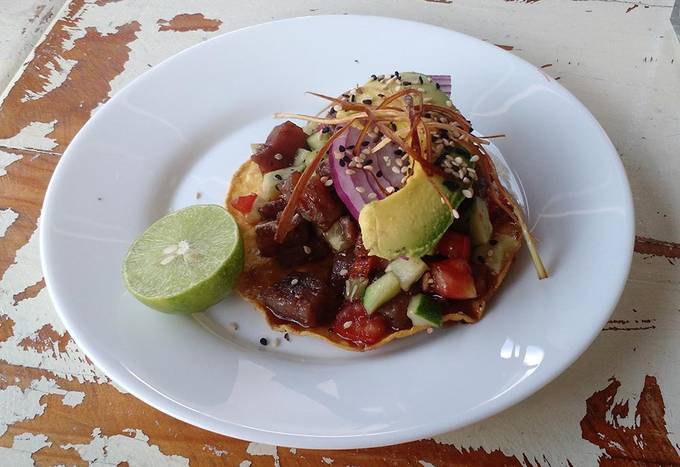 Ok, now I'm hungry.
—Yasmine