Breakfast is big in Mexico. We're talking eggs, baskets of handmade corn tortillas, shredded chicken or beef, refried beans, lots of salsa. Before we arrived, my knowledge of Mexican breakfasts started and ended with huevos rancheros, but there are so many more and they usually include eggs. The main thing to keep in mind when you're reading a breakfast menu is that frito is fried and revueltos is scrambled (which, as someone who doesn't like scrambled eggs, seems like the perfect name).
Here are the egg dishes you'll find on any Mexican breakfast menu:
Huevos rancheros
The classic Mexican breakfast – fried eggs and red salsa on top of a couple of fresh corn tortillas.
Huevos a la Mexicana
Another popular choice, scrambled eggs with peppers, onion, chilli and tomatoes. All these dishes come served with a side of refried beans and a basket of fresh corn tortillas.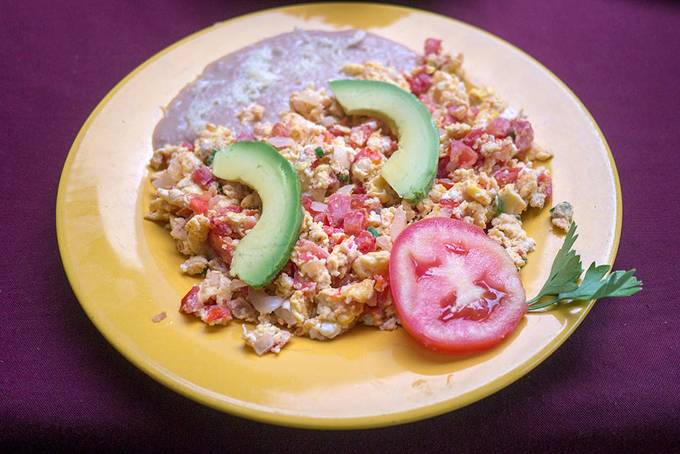 Huevos motuleños
The eggs come on crispy tortillas in this dish and are covered with a spicy red salsa, ham, cheese, peas and sweetcorn. We've also had it served with fried plantains before too, which was great.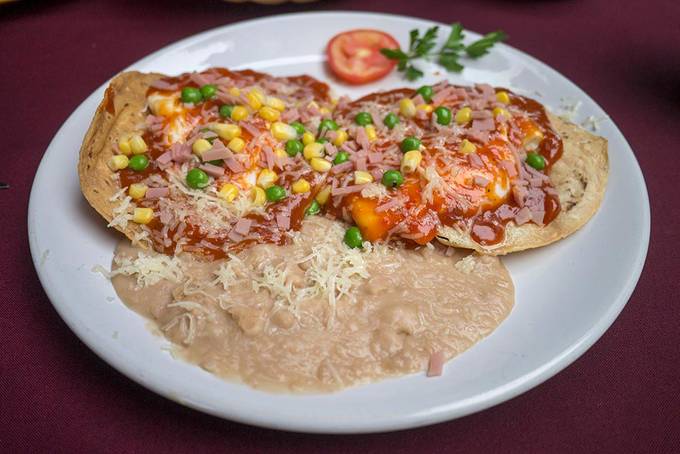 Huevos con machaca
This is Colin's new favourite breakfast dish and one we've only discovered recently – scrambled eggs with peppers, chilli, onion and shredded beef.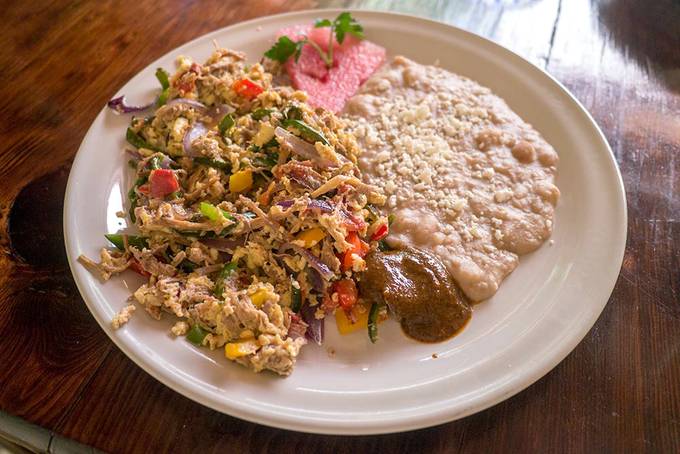 Huevos divorciados
I love this one, mostly because of the concept. Two fried eggs, one with green salsa and one with red (divorciados = divorced).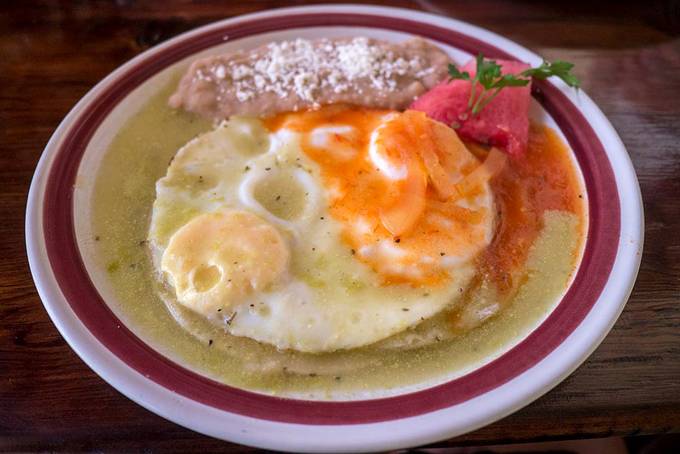 Chilaquiles con huevos
My all-time favourite breakfast dish is chilaquiles, tortilla chips covered in red salsa and topped with sour cream, queso fresco (a light, creamy cheese), onions and refried beans. You can add eggs or shredded chicken, or have it on its own.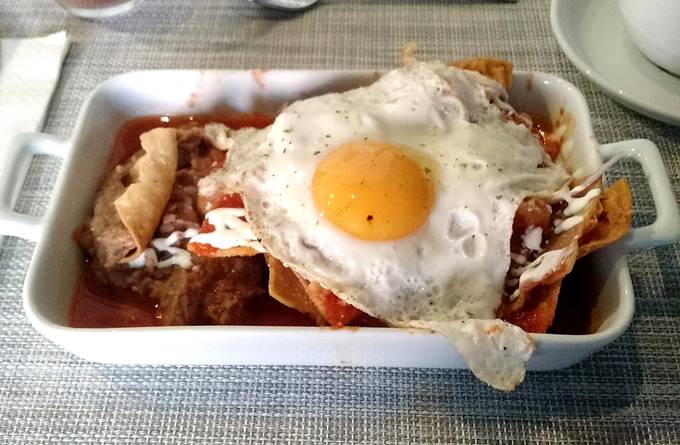 A comprehensive post on all the dishes we've tried during our time in Mexico coming up soon!
—Yasmine