Five great Mexico City markets
In Mexico City, there's a market for everything. Similar to the streets in Hanoi, there are areas dedicated to buying specific things, like a whole street full of stationary stalls or bookshops.
There are so many markets around the city, and they're great places to learn more about Mexican culture, how people interact and what ingredients they use. Here are five of my favourites:
Mercado de Jamaica
The flower market is a bit out of the city centre, but it's close to a subway station (conveniently named Jamaica). There are freshly cut flowers of all varieties and colours, and they're insanely cheap. This would be a nice place to visit at the beginning of your trip to buy a bunch or two (unfortunately we visited on our last day).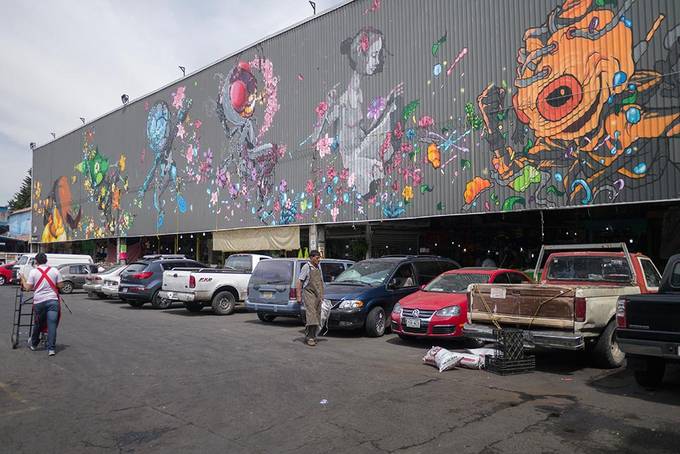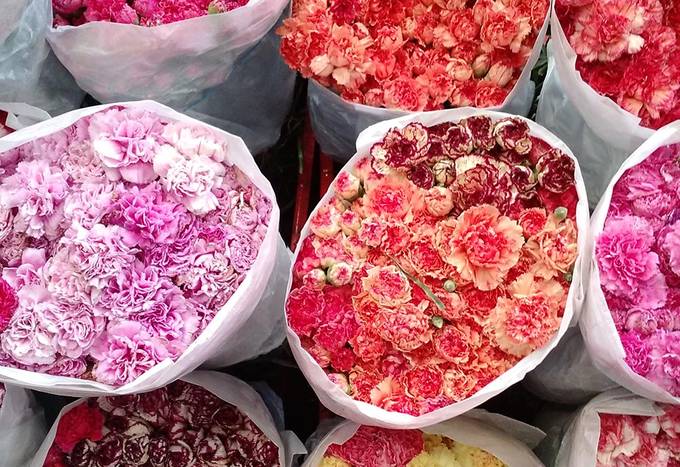 Mercado de la Merced
This is one of the biggest markets I've been to. At the entrance are little alleyways of makeshift stalls that you have to squeeze your way through (it gets busy). But the actual building is much quieter and easier to walk around. It's filled with fruit and vegetable stalls, street food and more!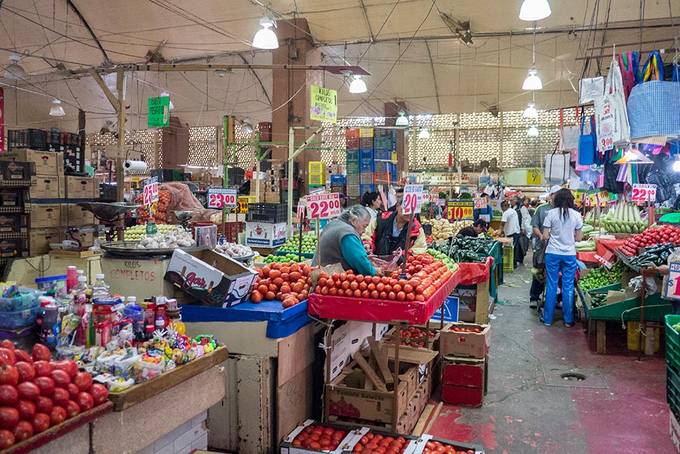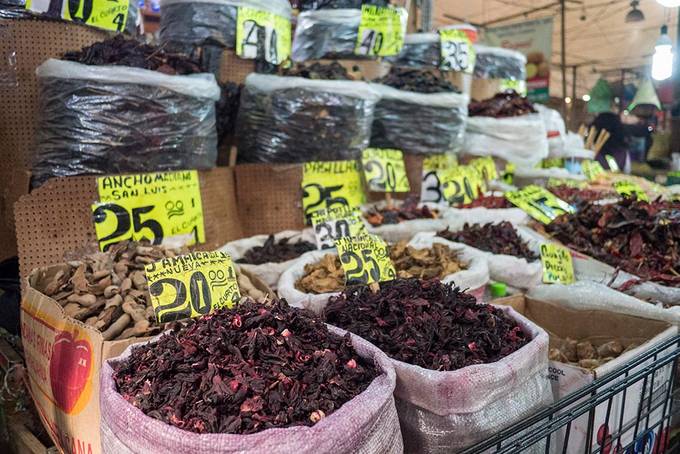 Mercado de Dulces
Right at the front of Mercado de la Merced is this separate sweets market. Yep, a whole market just for sweets! We visited around Valentine's day, so there were stalls and stalls of heart-shaped lollipops and Hershey's kisses. Traditional Mexican sweets aren't always that sweet, they're often chilli or tamarind flavour, and you can try them all here.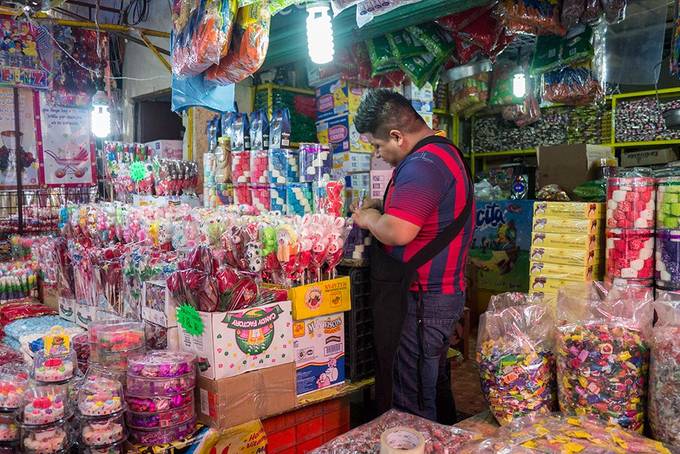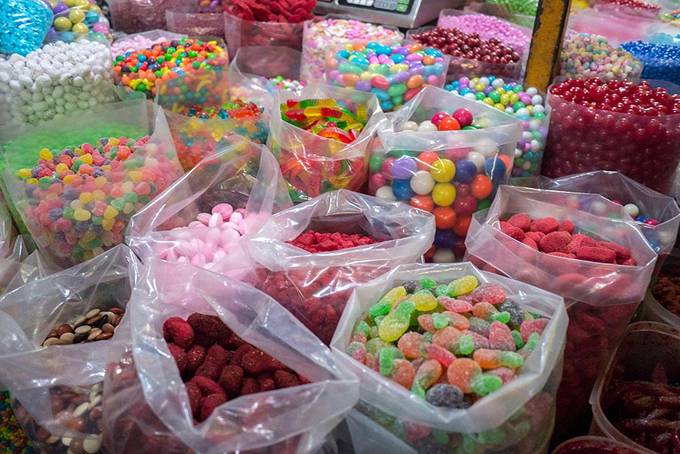 Centro Artesanal La Ciudadela
I'm not really into souvenirs (and considering the size of our bags, that's a good thing), but Mexico has some great ones. This market has handicrafts from all over the country and you can find everything from classic brightly coloured striped blankets to lucha libre t-shirts and traditional ceramics.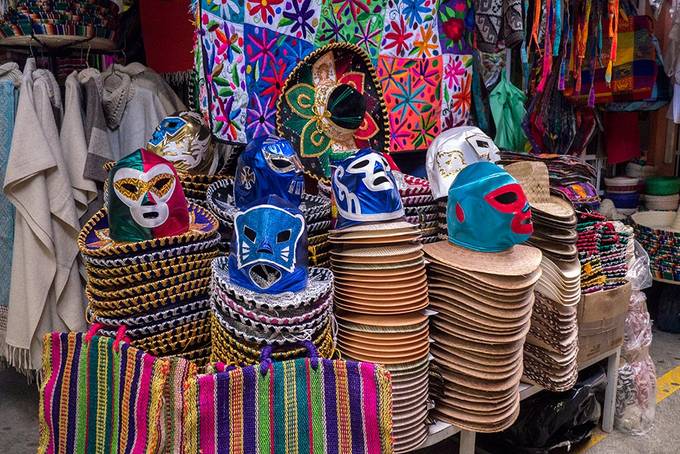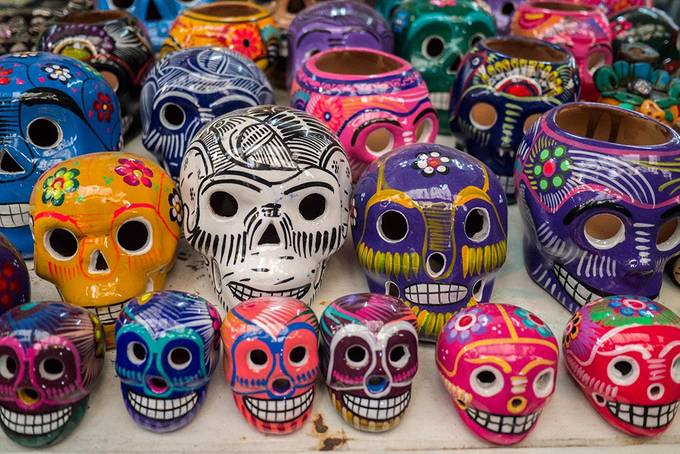 Mercado Sonora
Mercado Sonora is the one I was most curious about – it's a witchcraft market! The front of the building is packed with stalls selling piñatas and other party supplies, but once you get inside, the witchy-ness starts. And it's surprisingly big. There are stalls selling things like medicinal herbs and religious candles and tarot cards. It's such an interesting place to browse.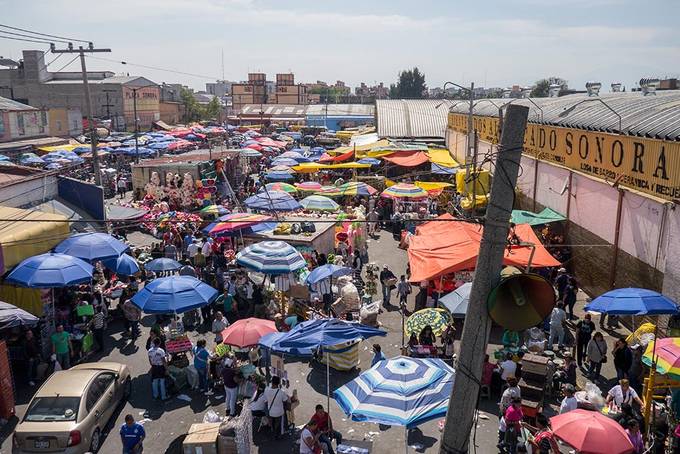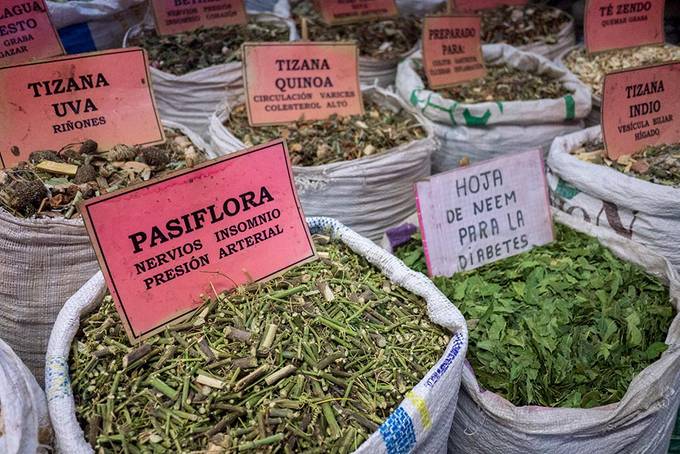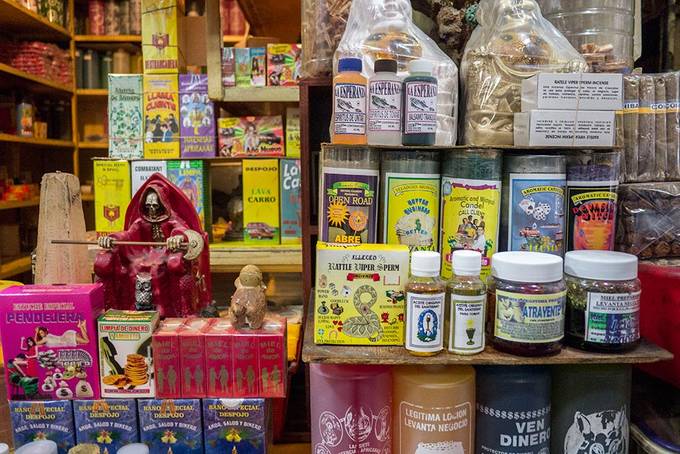 If you're headed to Mexico City, you might also want to check out my posts on things to do and my favourite neighbourhood.
—Yasmine