What to eat in Bosnia and Herzegovina
I had no idea what Bosnian food was like before we decided to visit this autumn. It had never even crossed my mind. But after our first meal (cevapi in a cafe in Sarajevo), I couldn't stop raving about it – why aren't there more Bosnian restaurants everywhere?
There's an obvious Turkish influence and it's similar to a lot of the food in the Balkans (although it was my favourite out of the Balkan countries we've visited).
If you're as clueless as I was, here are a few dishes to get you started:
Coffee
Coffee is an important part of Bosnian culture. Even when it was cold and raining, we'd see people sitting outside of coffee shops.
It's lighter than Turkish coffee (there's a different brewing process) and there's a nice ritual to it – pouring it out of the little pot, nibbling on the sugar cubes or lokum to sweeten things up.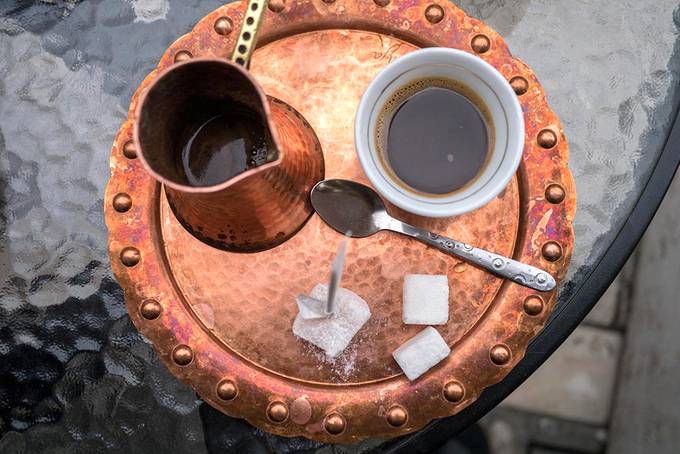 Somun
I'm not quite sure how to describe just how good Bosnian bread is. It's fluffy and sometimes almost spongy, slightly charred on the edges. I'm also pretty embarrassed about how much of it I ate when we were there.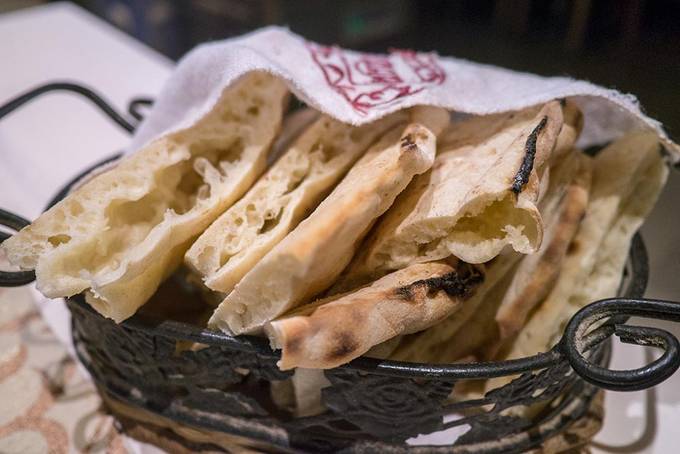 Burek
A staple in the Balkans, burek is filo pastry stuffed with meat, chicken, potato or (my favourite) spinach. It's light and flaky; great for a quick lunch or snack.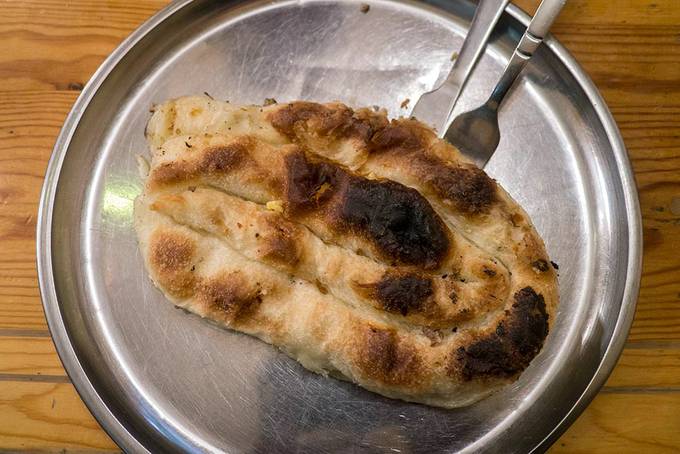 Ćevapi
This is Bosnia's national dish. A piece of that delicious bread is stuffed with grilled mince meat sausages, usually with a side of onions, pepper sauce and sometimes kaymak if you're lucky (a cross between cream cheese and clotted cream).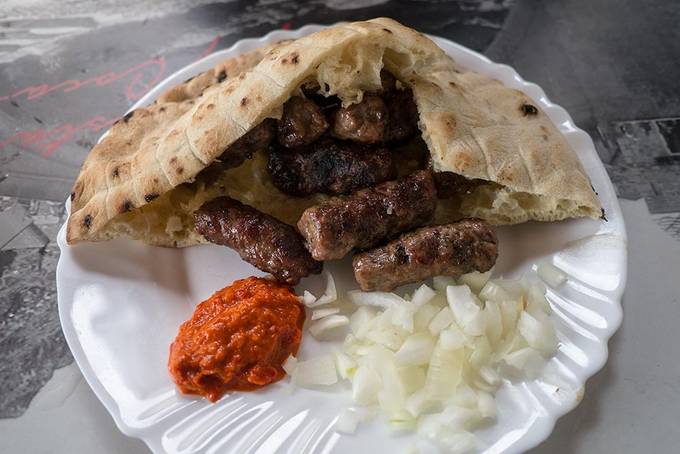 Stuffed peppers
The ultimate comfort food – stuffed peppers, sometimes with meat, sometimes with vegetables, in a rich tomato sauce (great for dipping with that bread, ok I'm obsessed).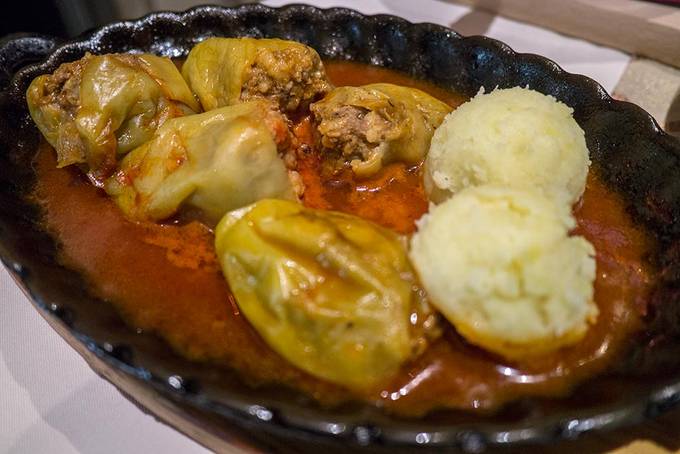 Japrak
More stuffed things! This time cabbage leaves with mince meat in a broth-like sauce.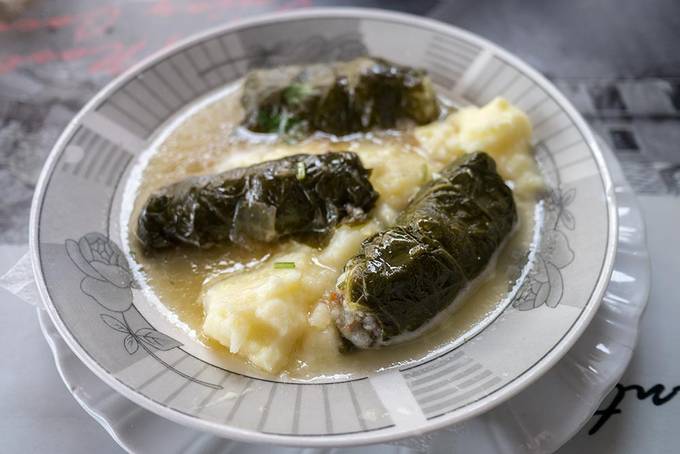 Baklava
Baklava in Bosnia isn't as sweet as it is in other places, which I actually preferred. The crispy filo pastry has layers of crushed walnuts and a little sugar syrup on top – perfect with a cup of coffee.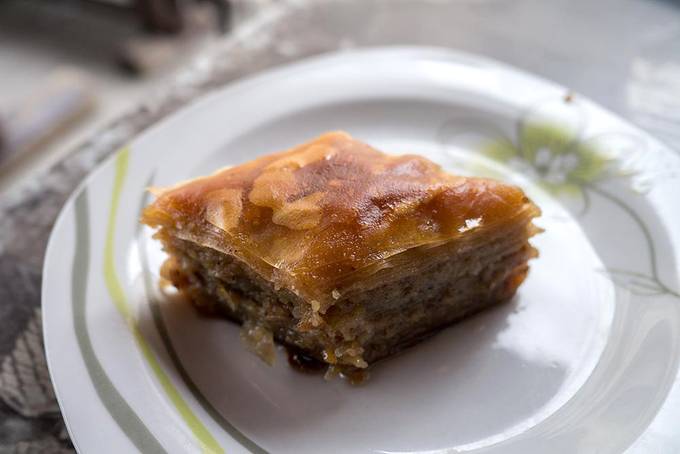 For more on Bosnia and Herzegovina, have a look at my posts on Sarajevo and Mostar.
—Yasmine