We spent almost a week in Sarajevo, but because of a hectic work schedule we only ended up with one day to explore it properly (I feel like I start every post with something like that at the moment, but there we go).
It's one of the most interesting places we've been. There's a definite east-meets-west feel, with its mixture of Ottoman and Austro-Hungarian buildings, many with visible damage from the war. But it's also a very green city and you can see the mountains in the distance as you walk around.
We didn't have a chance to do everything we wanted to, but I'm sure we'll be back one day.
Coffee
There's only one way to start off the day in Sarajevo – Bosnian coffee! I wasn't sure if it would be for me (I find Turkish coffee too strong), but it's lighter and I really liked it. The sugar cubes on the side are for nibbling not putting in your cup, and you'll get a square of lokum to sweeten things up too.
We liked Miris Dunja and Wiener Caffe in the Old Town.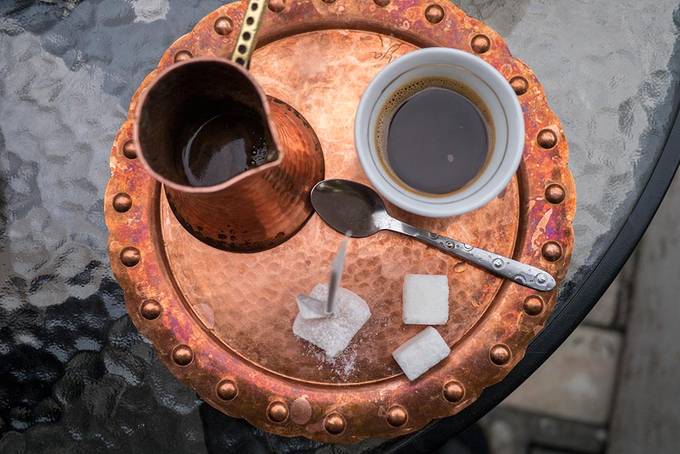 Markets
There are a couple of markets in the city centre. They're both good places to find out about local food and the stall holders were all very friendly. Gradska Tržnica is an indoor market, with mostly cheese and smoked meat stalls.
Markale Market is about 5 minutes walk away, a covered outdoor fruit and vegetable market with little stalls spread out around the surrounding streets. Markale Market was also the site of two devastating attacks during the war, and there's a commemorating plaque at the front.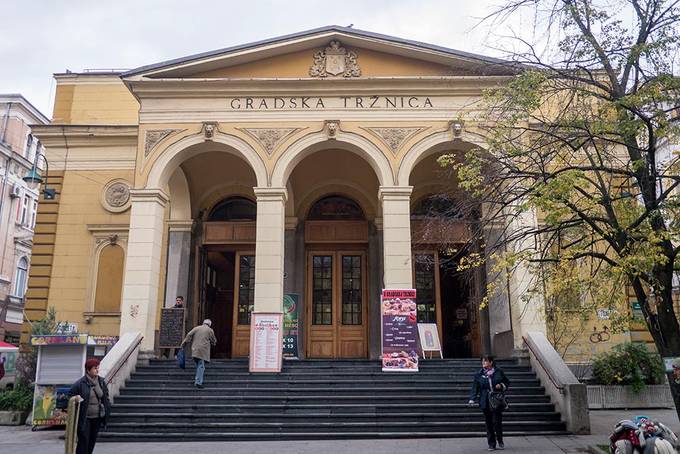 Bascarsija
The Baščaršija is the most historic part of the city and you can really see the Turkish influence. It's a nice place to stroll around; the pedestrian streets are lined with cafes and little shops.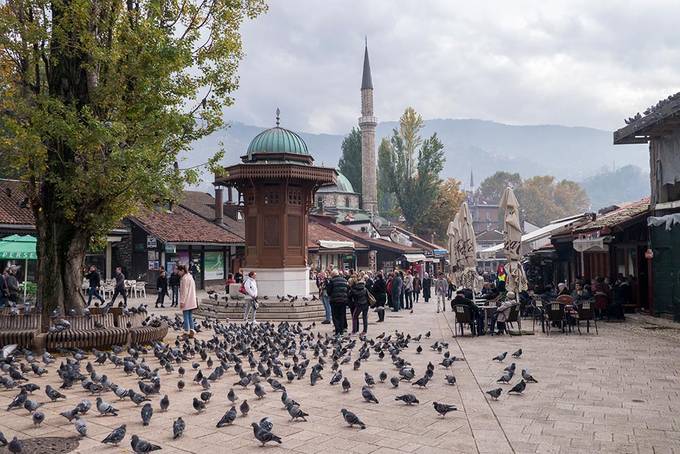 Gazi Husrev-beg Mosque
This is the largest historical mosque in Bosnia, built in the 16th century. It's a quiet haven in the middle of the Old Town, and you can go inside too (just wear appropriate clothing; you can borrow a headscarf at the ticket office).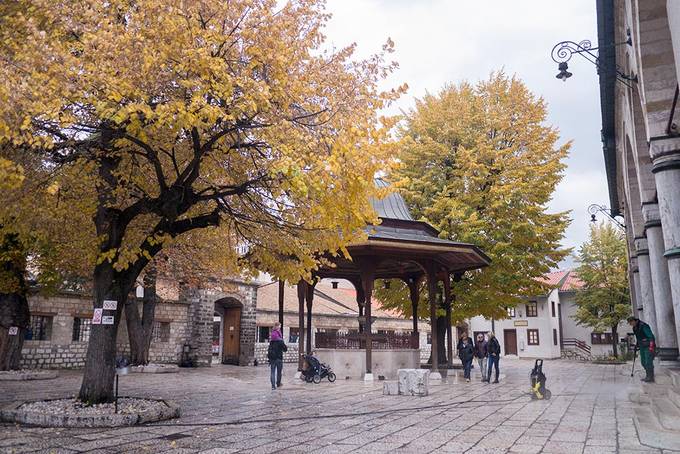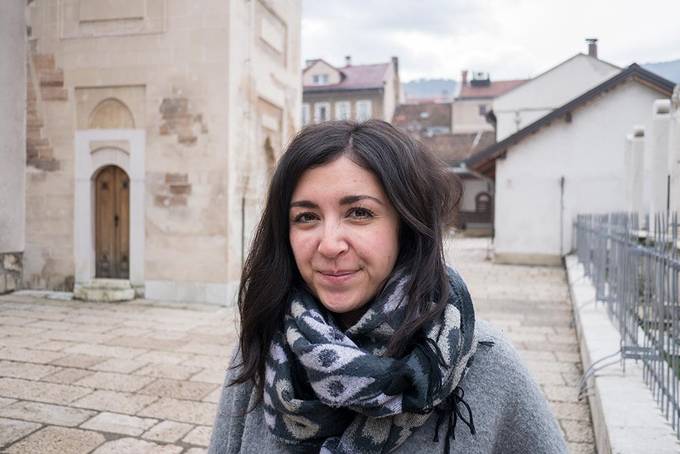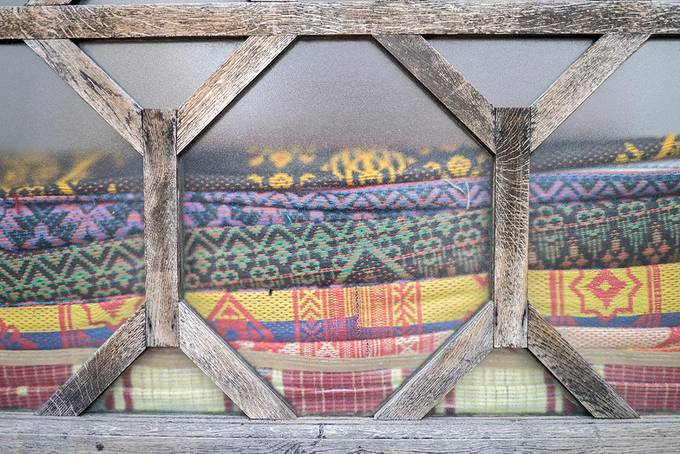 Logavina Street
On our 10-hour train journey from Zagreb, we both read Besieged. It's written by a journalist who followed the lives of the residents of Logavina Street (a quiet street in Sarajevo's city centre) during the war. I'd really recommend reading it before coming to Sarajevo. We walked up this street, the buildings all marked with bullet holes, and stopped at the cemetery. Almost every grave stone was marked between 1992 and 1995.
Gallery 11/07/95
Gallery 11/07/95 is a memorial gallery for Srebrenica, a small town in Eastern Bosnia where 8,372 people were killed during the genocide. The main exhibition is a series of powerful photographs showing what was left in Srebrenica after the tragedy. There's also a series of short films and an audio guide that gives more information about the tragedy. It's obviously a very difficult place to visit, but an important piece of history.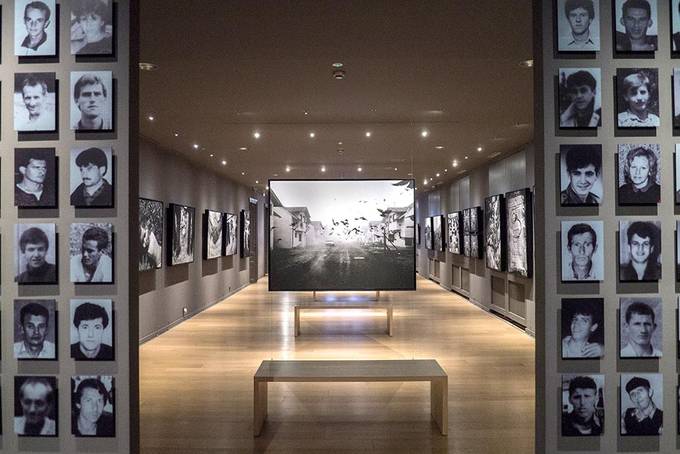 Avaz Twist Tower
The Avaz Twist Tower is the tallest building in Sarajevo. There's a restaurant at the top and also an observation deck with views over the whole city.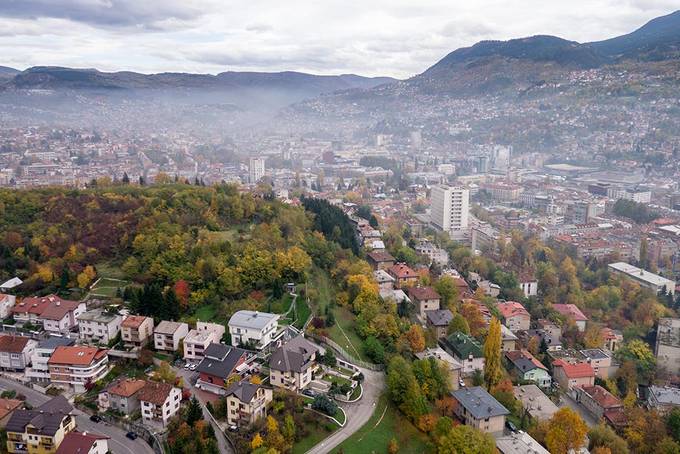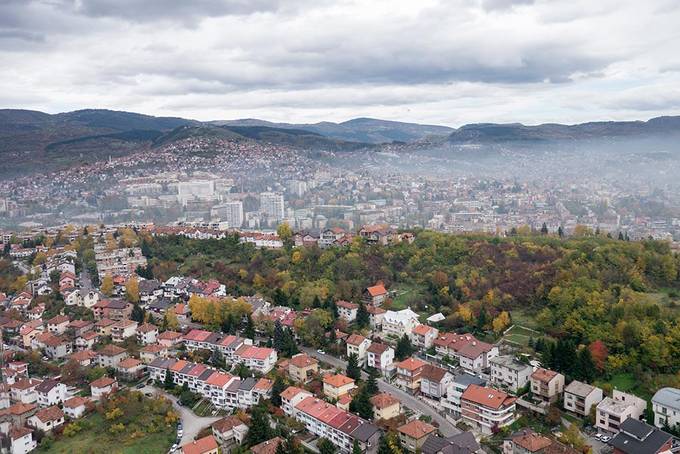 Latin Bridge
This is the spot where Franz Ferdinand was shot in 1914, causing World War I. There's also a small park that runs along the river on the other side.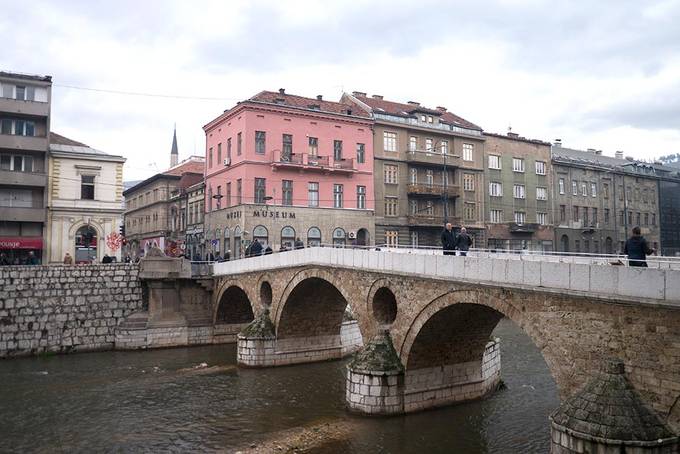 Vjenica
The City Hall was very badly damaged during the war, and only opened again in 2014. It's now light and colourful inside, and there's an photography exhibition about the building's history.
Where to eat
The food in Sarajevo is good. Think trays of savoury pastries, grilled meats and the fluffiest bread. We didn't have a bad meal.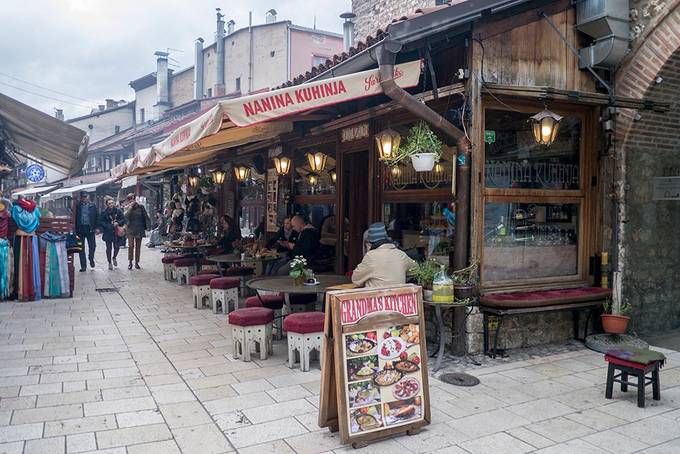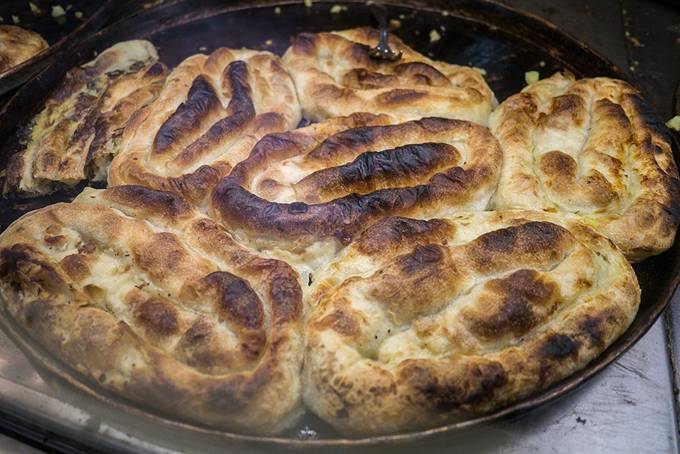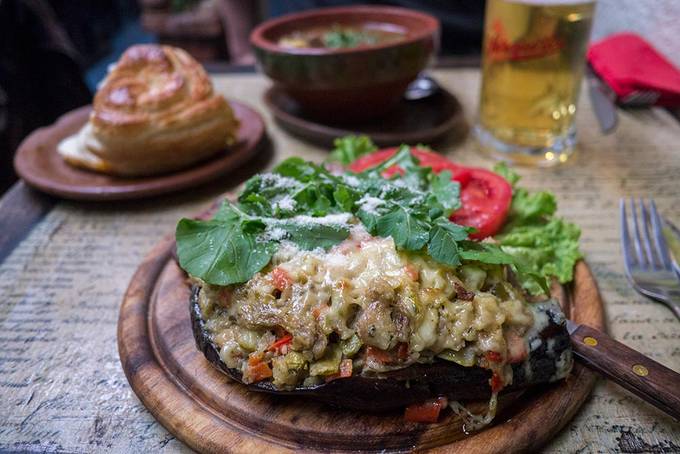 —Yasmine