The bus journey from Sarajevo took us through the mountains in the south of Bosnia, through valleys and forests, all autumn oranges and reds. Mostar itself looks like something out of a fairy tale, surrounded by hills, with an emerald river running through it and an Ottoman white stone bridge connecting the two sides of the city.
It's a small, but lively, place. It's a popular day trip from nearby Dubrovnik, so go out first thing if you want to explore the cobbled streets of the Old Town in peace. Here are a couple of things to see:
Mosque
For the best view of Mostar, climb up the narrow stone stairway in the minaret of the Koski Mehmed Paša Mosque. There's not much space up there, so be warned if you're afraid of heights (I had to peek out from behind my hands).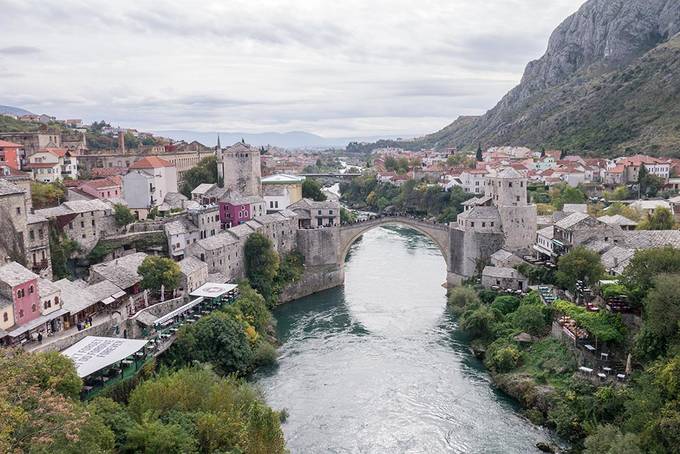 War Photo Exhibition
Mostar was the most heavily bombed city in Bosnia during the war, and there's still a lot of damage that hasn't been repaired. This gallery is a good place to find out more about it – there are 50 photographs on display taken by a photojournalist who lived in Mostar in the 1990s.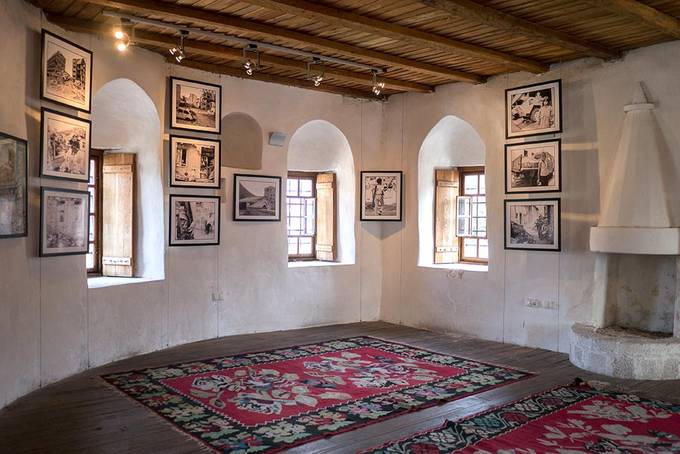 Street art
When you cross the river and go to the newer part of town, it almost feels like you're in a different city. Walking around Mostar, there were many more signs of the war than we saw in Sarajevo. And on the destroyed, crumbling buildings, some street art has popped up, much of it political.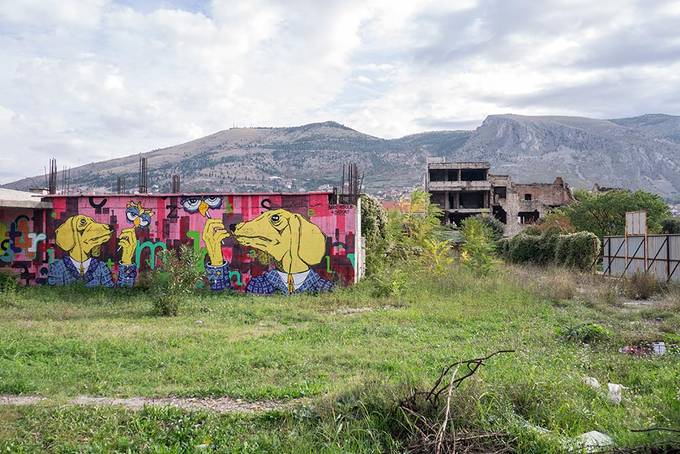 For more on Bosnia and Herzegovina, have a look at my post on Sarajevo.
—Yasmine