A whistle stop tour of Vienna
When we were planning our long trip home (four weeks, six countries, eight trains) we sort of forgot to factor in time to do things like work.
So we arrived in Vienna tired and with minimal free time to explore, just an afternoon at the beginning and a morning at the end of our time there. Let me be the first to say it – that's definitely not long enough. There's a lot to see in Vienna, and it's a lovely city to just walk around too, with its ornate buildings and clean streets.
But we did make the most of our free time there and I'm sure we'll be back. Here are some of the things we got up to:
St Stephen's Cathedral
If you've been reading this blog for a while, you may have noticed that one of my favourite things to do in a new city is climb up to a viewpoint. In Vienna, this means visiting St Stephen's Cathedral, where as well as a city view, you get a close-up look at the patterned roof.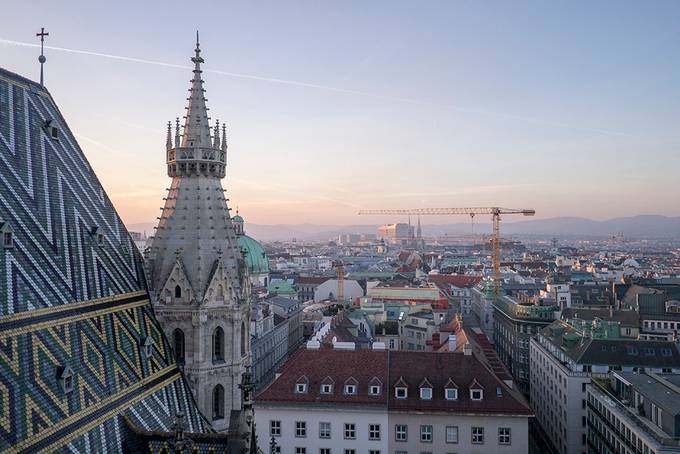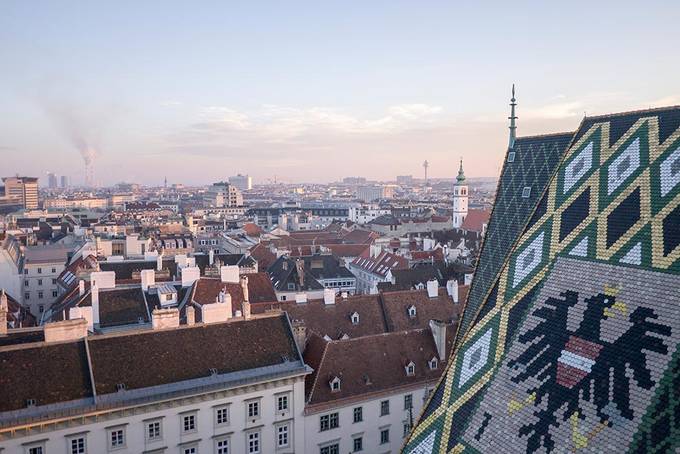 Würstelstand
Even though it was freezing when we visited, we still ate at a couple of these outdoor kiosks scattered around the city. They serve a range of different sausages and sides (the classic is rye bread and pickles) – perfect for a snack or quick lunch.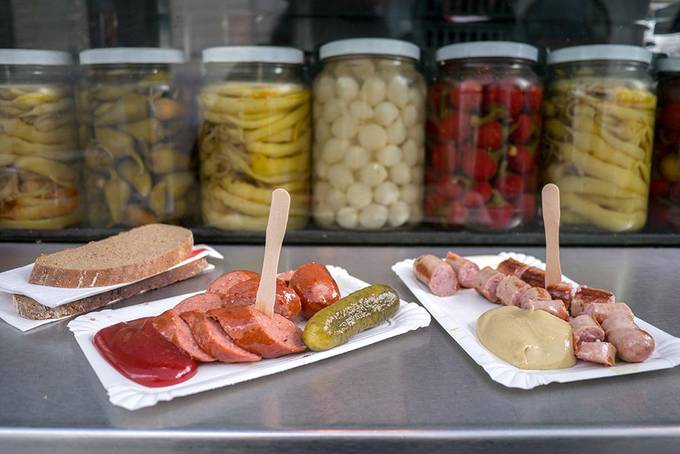 Leopold Gallery
There are an overwhelming number of art galleries in Vienna. We were starting to get museum fatigue by this point in our trip so we just picked one to visit. The Egon Schiele exhibition was brilliant and there are a couple of Klimt paintings in there too.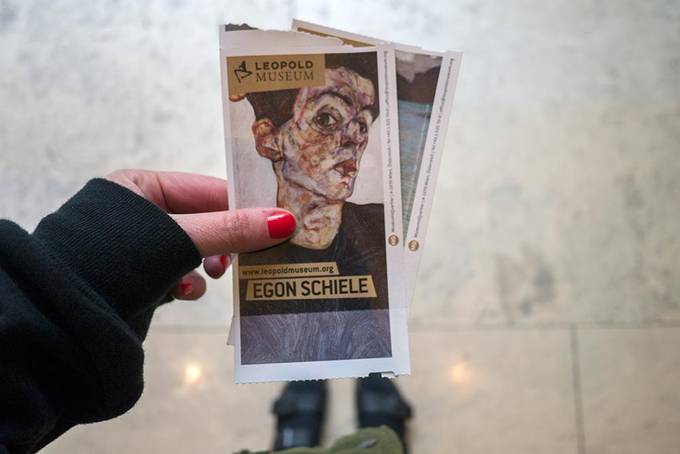 Austrian National Library
If you thought the library in Budapest was fancy, this one takes things up a notch, complete with old globes and secret bookcase doors.
Sigmund Freud Museum
Sigmund Freud lived and worked in this building from 1891 to 1938, when he was forced to leave Vienna after Austria was annexed by the Nazis. It's a small museum but an interesting insight into his life and the history of psychoanalysis (although his famous black couch isn't there, he took it with him when he moved to London).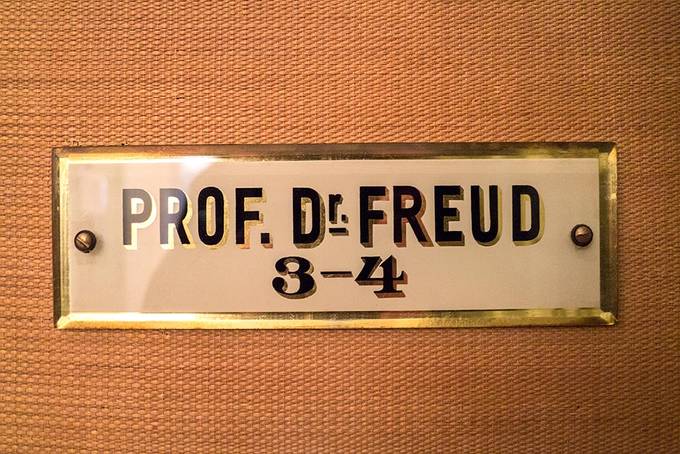 Demel
Vienna is known for its grand coffee houses, with their high ceilings, elegant decor and smart waiters. Demel, which opened in 1888, is one of the most famous. We had the sachertorte and apple strudel (both delicious). Demel also has a glass panel by the kitchen so you can see the pastry chefs at work.
The Giant Ferris Wheel
Our last stop before we caught the train to Nuremberg was the iconic ferris wheel from The Third Man. Our experience was slightly diminished by the elderly Italian man in our car who played Hotel California from his phone as we went around, but it's a nice view and a fun thing to do if you've seen the film.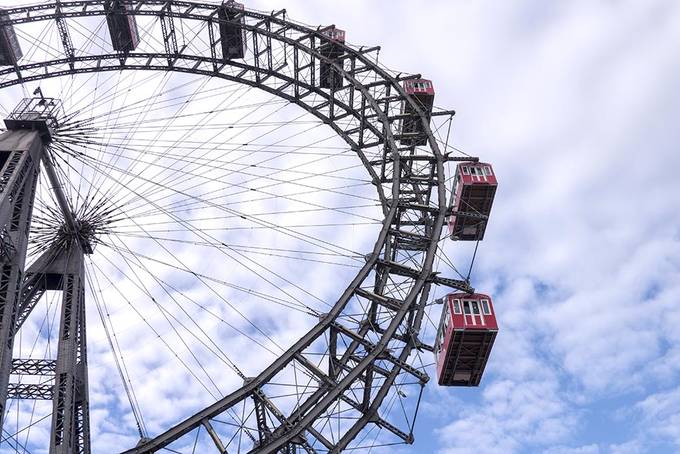 I've almost finished my roundup of our European adventures last year. Next week, Nuremberg.
—Yasmine