A few fun things to do in Budapest
After spending the autumn in smaller cities and towns, arriving in Budapest felt energising. There's so much to do, so many museums, galleries, markets, restaurants. It helps that it's beautiful too, with wide streets and art nouveau architecture.
When I was researching the city I ended up with a huge list of things to do, far more than we could fit into the few days we had there. So we'll definitely be back one day, hopefully during the summer so we can visit the thermal baths (couldn't quite face it in the middle of winter!).
Here are a few fun things to get you started if you're planning a trip:
Fisherman's Bastion & Matthias Church
This is probably the most popular thing to see in Budapest. The Fisherman's Bastion is a terrace overlooking the city and next to it is Matthias Church, with its lovely colourful roof. We really enjoyed walking around the surrounding area as well.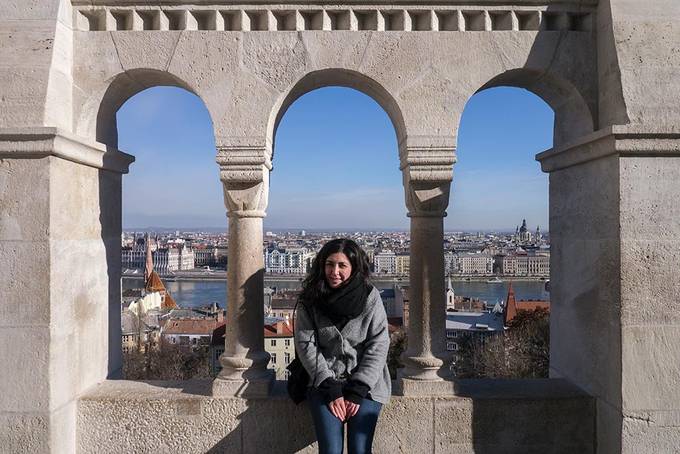 Chain Bridge
The Chain Bridge is one of the most famous in Europe. It crosses the Danube river, and was the first to connect Buda and Pest, two separate cities that were unified in 1873. It looks nice lit up at night too.
Street art
There are lots of murals around the city, especially in the seventh district where we stayed. You can take a tour or just wander around and spot them as you go.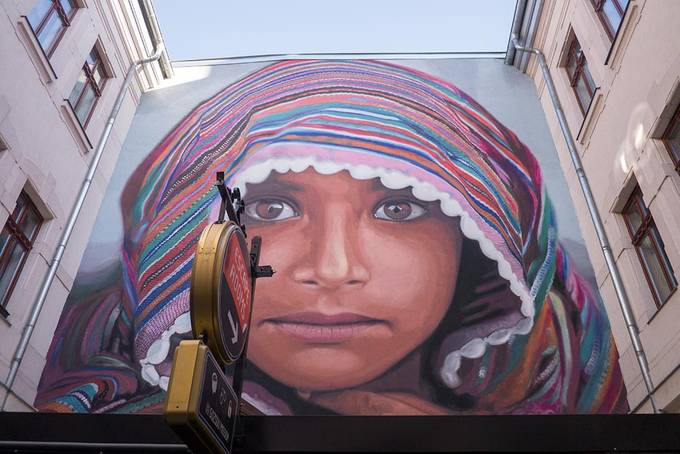 Metropolitan Ervin Szabó Library
Walking around these white and gold reading rooms while students are studying and texting feels kind of surreal. They used to be the dining and smoking rooms of a 19th century palace that's now a library. There are only a couple of rooms that look like this (the rest is modern), so ask at reception and they'll point you in the right direction.
The Donut Library
A totally different kind of library. This cafe combines two of the best things on earth (doughnuts and books). It's a quiet place to sit, read and eat something sweet. There are a few branches of The Donut Library around the city.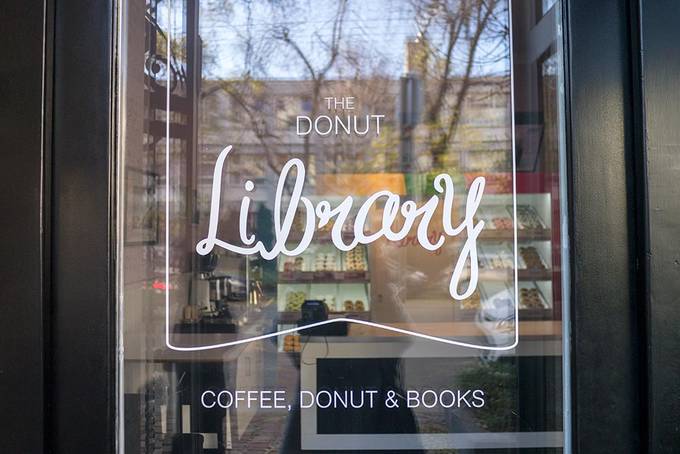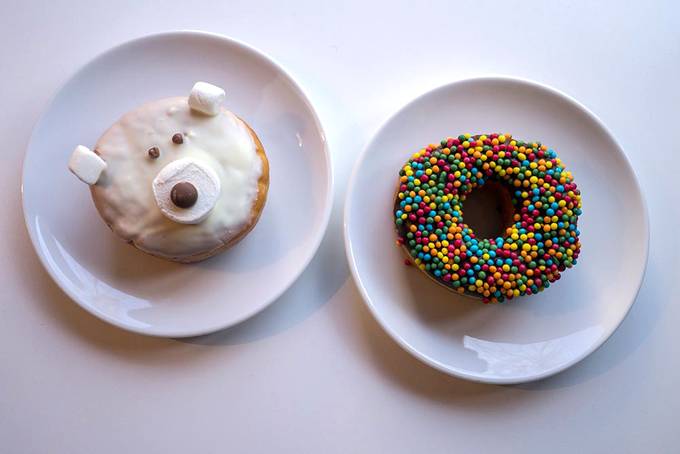 (For coffee, we also liked Espresso Embassy and My Little Brew Bar).
Retrock Vintage
We arrived in Budapest at the end of November, it was finally starting to get really cold and I didn't have a coat. That's when we discovered Retrock Vintage. I think it might be the best vintage shop I've been to – massive, full of gems and really cheap.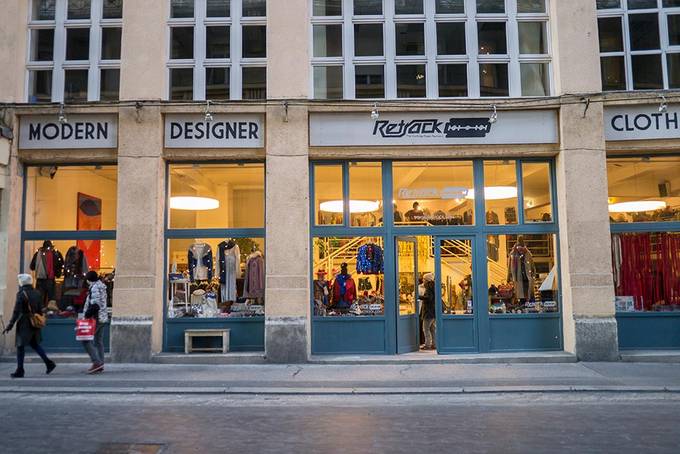 Urania National Film Theatre
The Urania National Film Theatre has been a dance hall and a theatre, and is now a cinema. With gold ceilings, chandeliers everywhere and an incredibly ornate entrance hall, it makes going to see a film feel really special. Films are shown in their original language with subtitles (not dubbed) and tickets are only 1400 Ft (£4).
Ruin pubs
In converted abandoned buildings, with old furniture and DIY decor, romkocsma (ruin pubs in English) can be found around the city. They serve food, coffee and drinks, and many of them hold events, like live music and film screenings. Some of them even have artist studios and community centres. We went to Szimpla Kert, the first one. It used to be an old factory and is so fun to walk around, it's like a maze, with lots of interconnected rooms to explore.
Borkonyha Winekitchen
We were in Budapest on my birthday, so we treated ourselves to lunch at Borkonyha Winekitchen. It's a Michelin star restaurant, but not at all pretentious, with beautiful food and friendly service. My beetroot and mandarin chocolate dessert was the perfect birthday cake!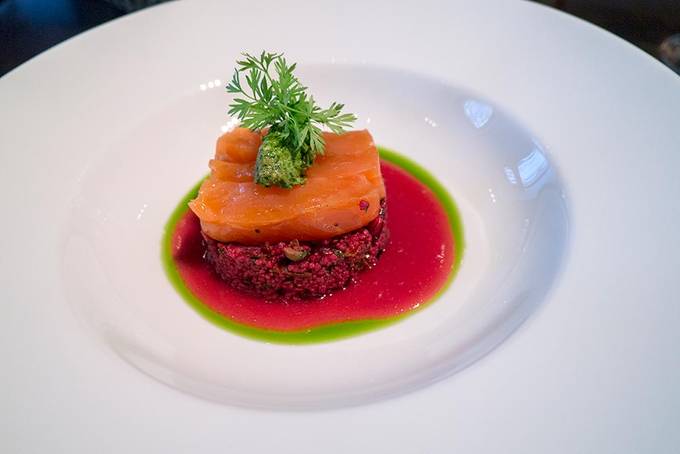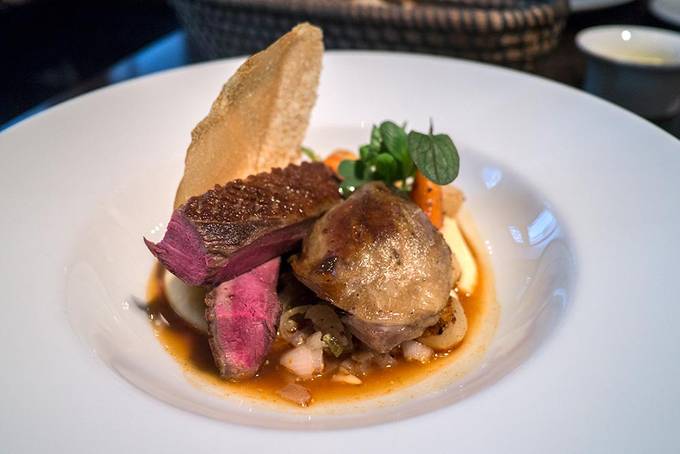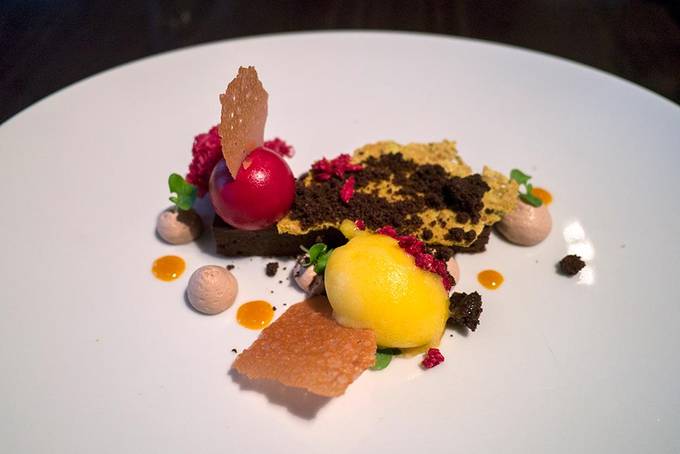 Next up, more cake in Vienna...
—Yasmine