I'm not going to tell you how long we spent in Vienna because this list of cakes is much bigger than it ought to be for such a short stay.
Vienna has a long and delicious history of making sweets. There are bakeries and coffee houses all over the city, and they're especially tempting when it's freezing outside.
Here are five of the big ones (and no, there aren't any Viennese whirls – apparently they're English!):
Sachertorte
Sachertorte is probably the most famous Viennese cake. It was created in 1832 by Franz Sacher, a 16-year-old apprentice who had to step in and make a cake for an Austrian prince when his head chef was off sick. It's a dense chocolate cake with a thin layer of apricot jam and a thick layer of chocolate ganache.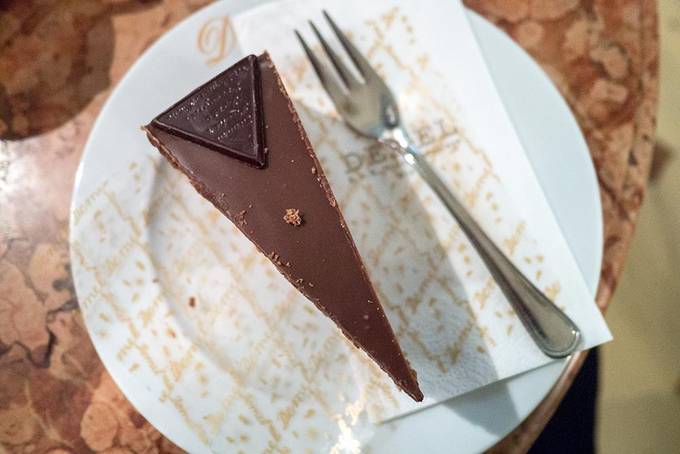 Punschkrapfen
The Austrian fondant fancy. Fondant icing covers a square of rum-soaked sponge with a layer of apricot jam. These look so cute, but I have to admit I preferred Mr Kipling's much lighter version (sorry).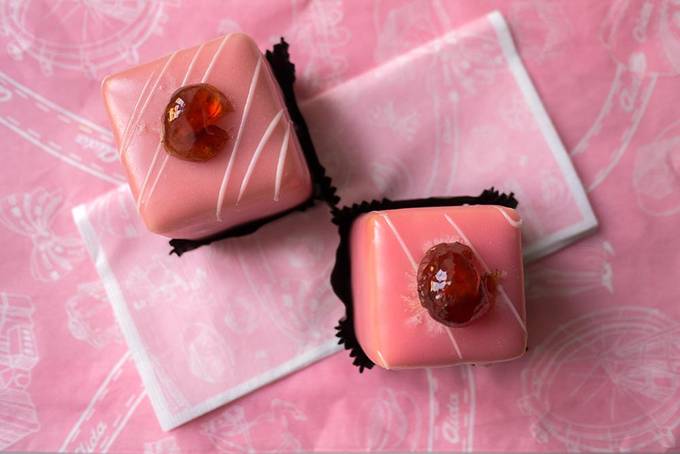 Kaiserschmarren a la sacher
This is more of a meal than a dessert. A cross between pancakes and French toast served with fruit compote – it's absolutely delicious and best shared between two.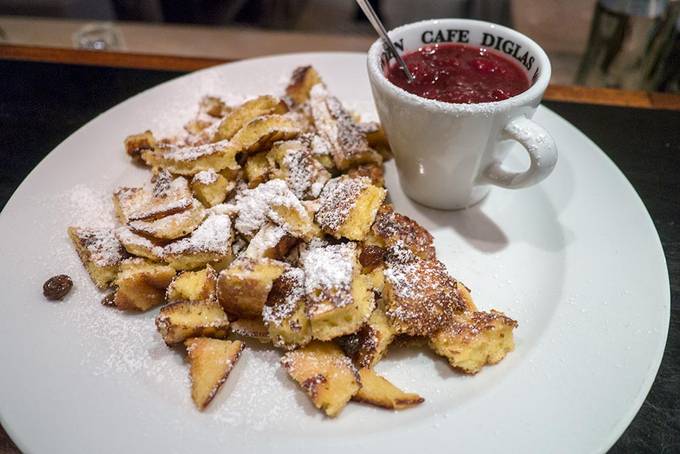 Donauwelle
The donauwelle is now Colin's favourite cake (yep, it's even overtaken that Bled cake). A sponge with sour cherries and a layer of buttercream topped with chocolate, it's light, moist and not too sweet.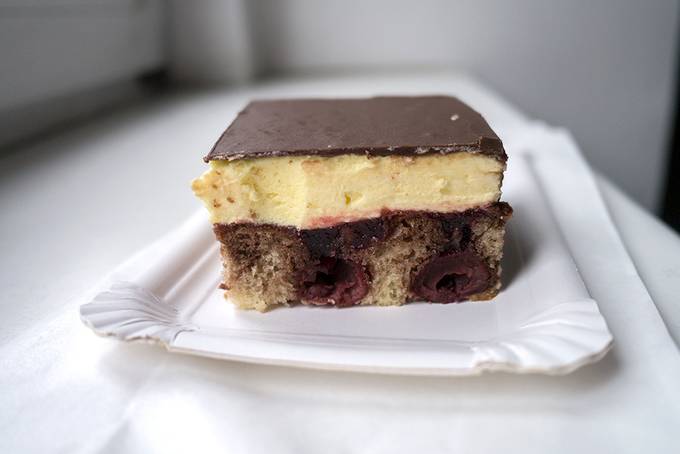 Strudel
Apple strudel is the cake I was most looking forward to. The filo pastry layers are so thin that it's mostly stewed apple cooked with cinnamon and raisons. We tried milk strudel too, which comes in a kind of milky custard – perfect for cozying up in a coffee house on a freezing day.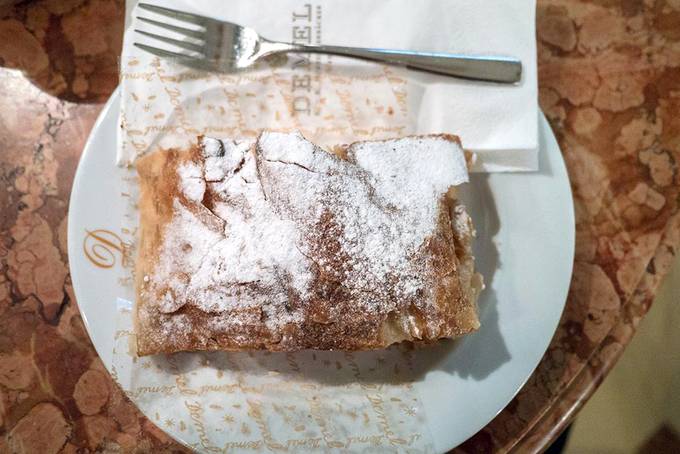 Vienna is such a wonderful city, it really exceeded my expectations and I'll be writing a full list of everything we got up to next week.
—Yasmine