You don't hear much about Slovenian food. Or at least I hadn't before we got there. But with influences from Italy, Hungary and Austria, it's a varied and interesting cuisine.
Here are a few dishes we enjoyed during our month in the country:
Burek
Let's start with one of my faves – burek. Originating from Turkey and found all over the Balkans, burek is filo pastry stuffed with sausage, potato or (my favourite) spinach. It's light and flaky; great for a quick lunch or snack.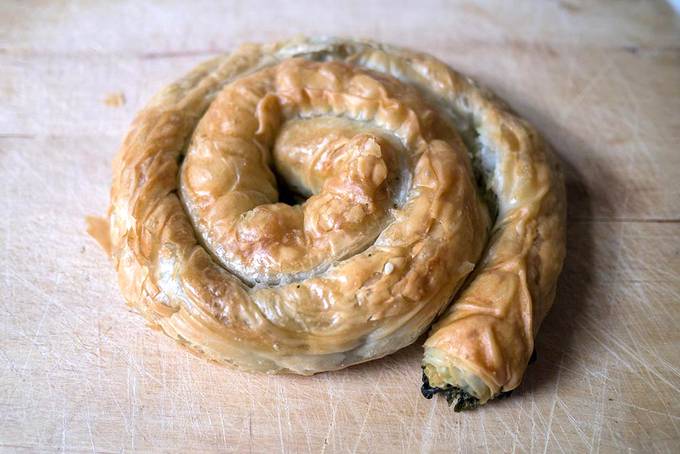 Soup
Soup is big in Slovenia, in our month there we tried spinach, mushroom, garlic, beef, fish and tomato soup. The flavour we found on the menu most often was mushroom, but every single bowl was delicious.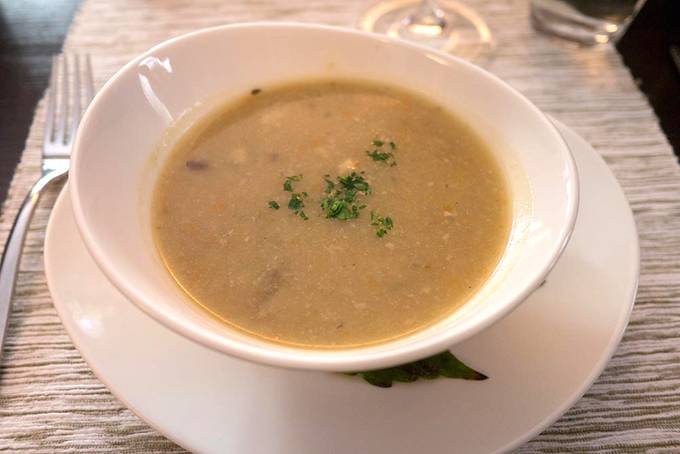 Pumpkin seed oil
An oil might seem like a strange thing to include on a list of things to try, but this one has a unique, nutty taste and it's a bit special. Annoyingly we tried it right at the end of our visit, otherwise we would have been using it every day.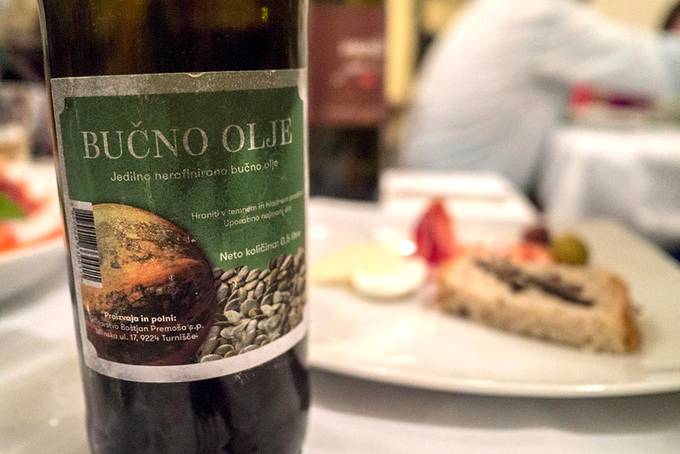 Goulash
With an obvious Hungarian influence, this rich, slow-cooked beef stew is perfect when the weather gets a bit colder.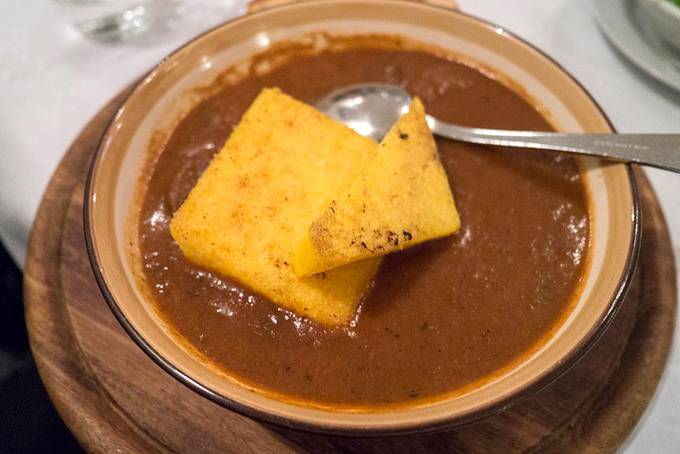 Carniolan sausage
This is a smoked sausage similar to the kind you get in lots of European countries like Austria and Poland. If you're into your meat, you'll love it.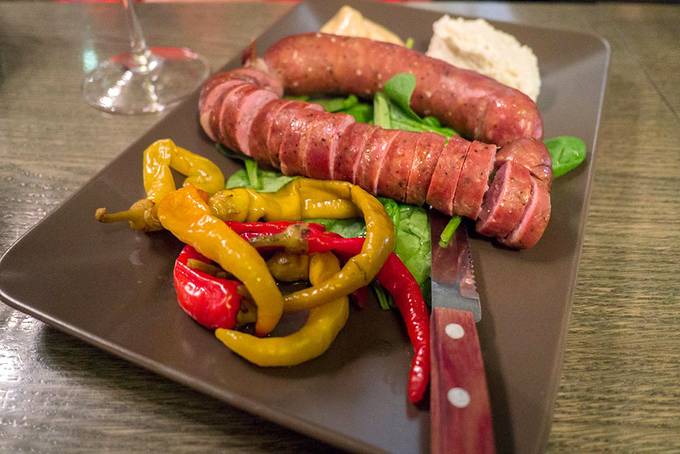 Idrijski žlikrofi
These dumplings are a nod to one of Slovenian cuisine's other influences – Italy. Thin dough with a potato filling, they're a bit like a cross between ravioli and gnocchi and are served with rich mushroom or meat sauces.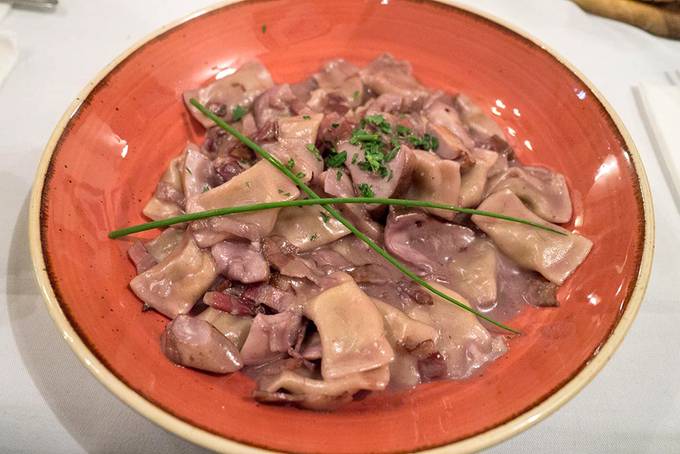 Bled cake
With thin layers of pastry sandwiching a huge amount of custard and cream, this is officially Colin's favourite dessert. Although it originates from the Lake Bled area, you can find it all over the country.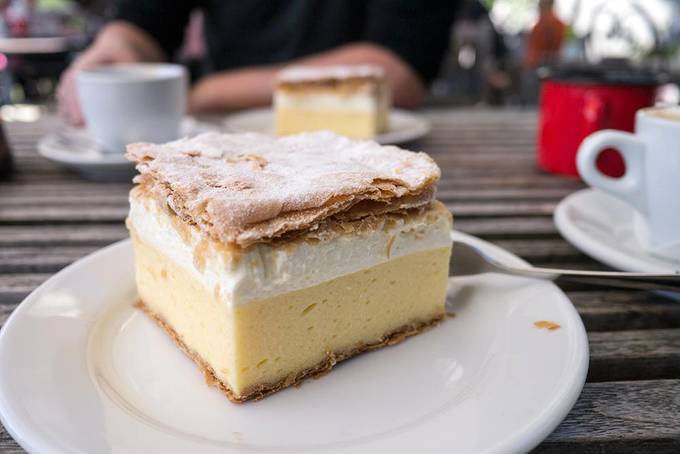 Prekmurska gibanica
This is one of Slovenia's national dishes. It's moist and rich, with layers of poppy seeds, walnuts, apples, raisins and ricotta.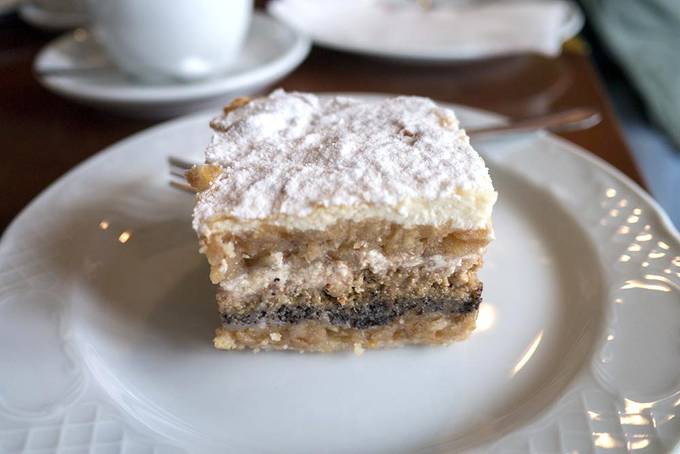 For more on Slovenia, check out my guide to the capital – Ljubljana.
—Yasmine