A Slovenian road trip: Vršič Pass
After rowing around Lake Bled and eating a huge cream cake (here's part one of our road trip if you missed it), we drove northwest to the Julian Alps. It blew my mind, I've never seen scenery like it.
Vintgar Gorge
We made a quick stop at Vintgar Gorge on the way. A wooden boardwalk has been built alongside a river with a couple of small drops and a huge waterfall at the end. It's an easy walk, about an hour to the end and back, with nice scenery (entry tickets are €4).
Kranjska Gora
Our base in the Julian Alps was near Kranjska Gora. Surrounded by dramatic mountains, it's a nice little town and the starting point of the Vršič Pass.
We'd been planning to stay at Camp Spik – a beautiful campsite with mountains everywhere you look – but couldn't face an even colder night in our tent. So instead we went to the nearby Garni Hotel Rute, a good budget option (€40 per night including a basic breakfast).
After settling in, we ate big bowls of goulash and rustic potatoes at Gostilna Pri Martinu, a cosy Alpine tavern.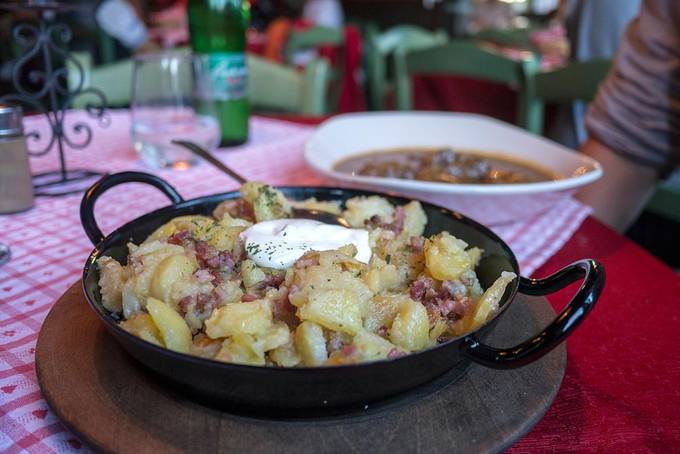 Lake Jasna
The next day was the one I'd been most looking forward to (and the main reason we'd planned this little trip) – driving along the Vršič Pass.
It starts at Lake Jassna, a crystal clear lake with a backdrop of forests and mountains. You can go swimming, and there's also an outdoor cafe.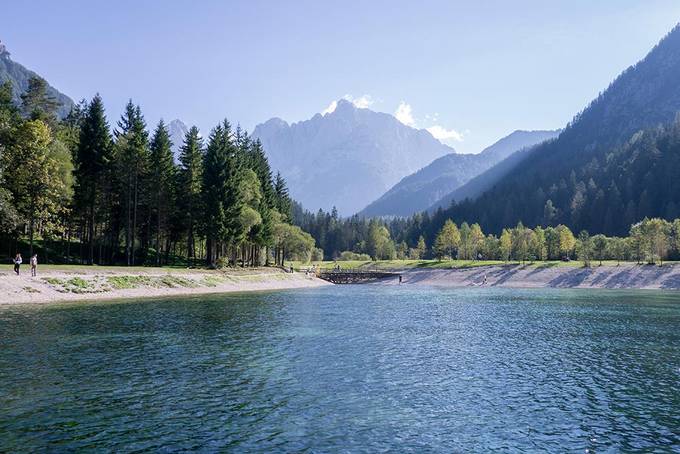 It's beautiful, but the scenery got even better.
Vršič Pass
The Vršič Pass is a mountain road that zigzags across the Julian Alps. There are 50 numbered bends and so much stunning scenery that it's hard to take it all in.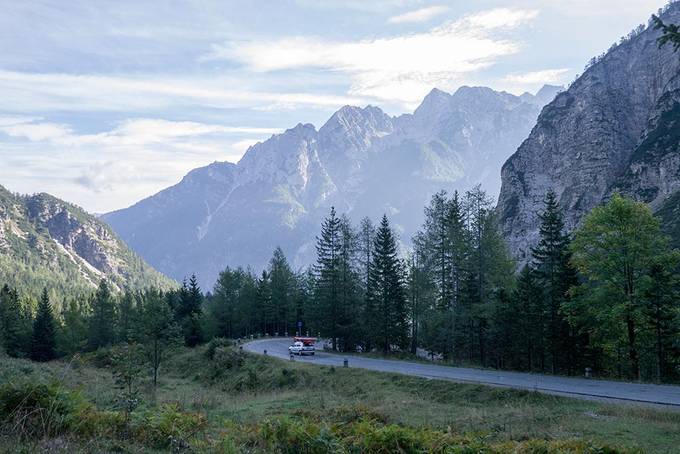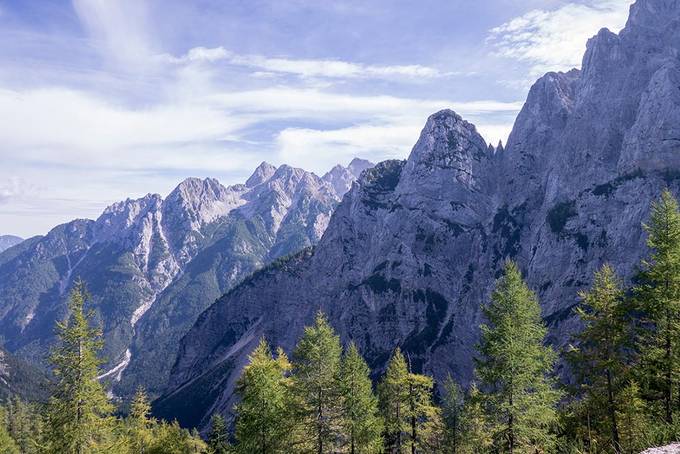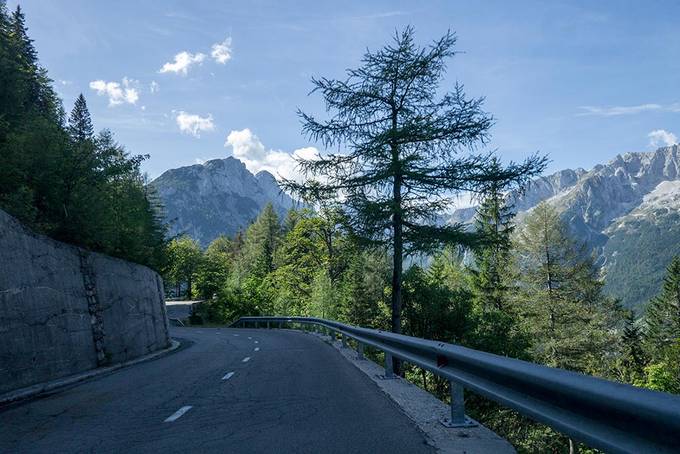 We saw people cycling and walking the route (intense!) and as we neared bend 50, there were even some cows crossing across the road.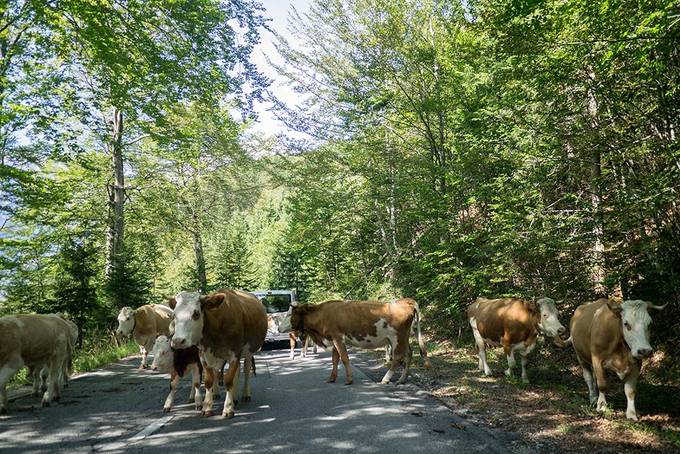 There are a few points of interest to look out for:
Bend 8: A lot of the road was built by Russian prisoners during World War I, many of whom were killed during an avalanche. At this bend there's a chapel dedicated to their memory.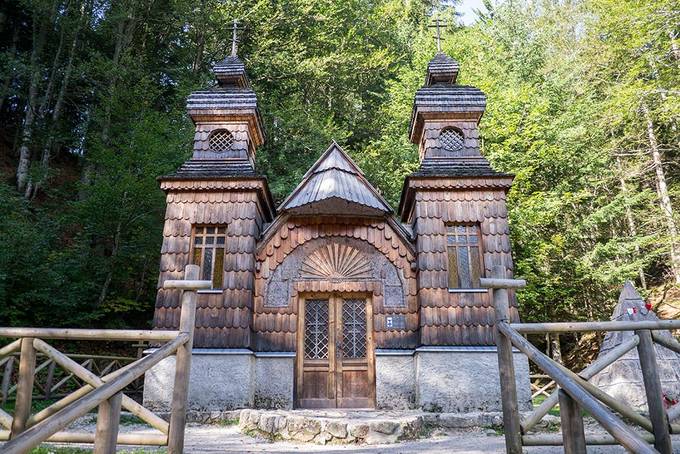 Bend 16: A nice picnic spot, with a grassy area and benches.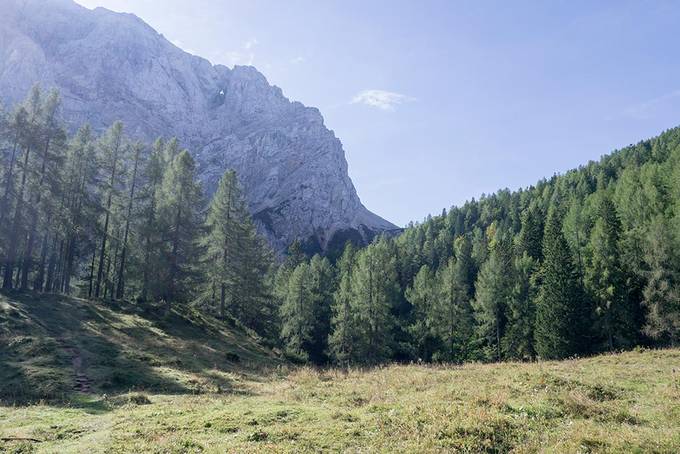 Bend 17: Over the years people have built has lots of cairns (piles of rocks) here.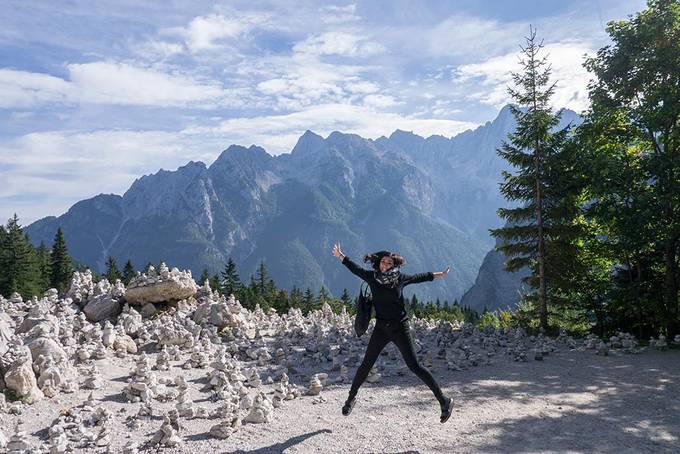 Bend 24: This is the peak. We went on a 10-minute walk to Poštarski dom na Vršiču, which was closed but the views along the way made it worth going anyway. There are also longer trails from here and there's a little shop and a restaurant.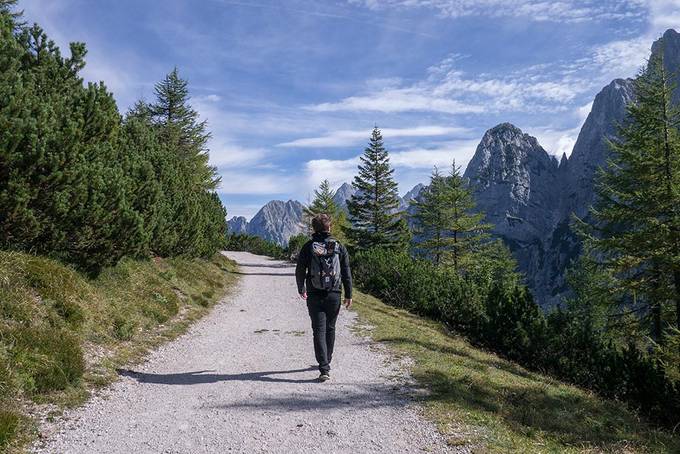 Soča River
We drove alongside the Soča River for part of the journey back to Ljubljana. There are lots of wooden footbridges to stop off at with views of the emerald-green water and some picnic spots too.
Our last stop was a fish lunch at Gostilna Pri Mostu; trout cooked with butter and parsley.
For more on Slovenia, have a look at my guide to Ljubljana and post on what to eat.
—Yasmine