Hanoi: museums, street food and flowers everywhere
Hanoi was our last stop in Vietnam. It's a lively city and a great place for observing local life. Every inch of pavement is taken up with fresh produce, tiny stools or steaming pots of soup. There's just so much to see (and eat!).
The Old Quarter
The old quarter is the best place to stay; crowded and lively, it's the centre of the action. It's surprisingly compact and easy to walk to everything. Construction over a certain height is prohibited in this area and so it's maintained a more traditional atmosphere than modern Ho Chi Minh City. There's such a buzz at all times of day; motorbikes whizzing by, people everywhere, huge tangles of electrical wires overhead, crumbling buildings and shops stuffed full of brightly coloured flowers.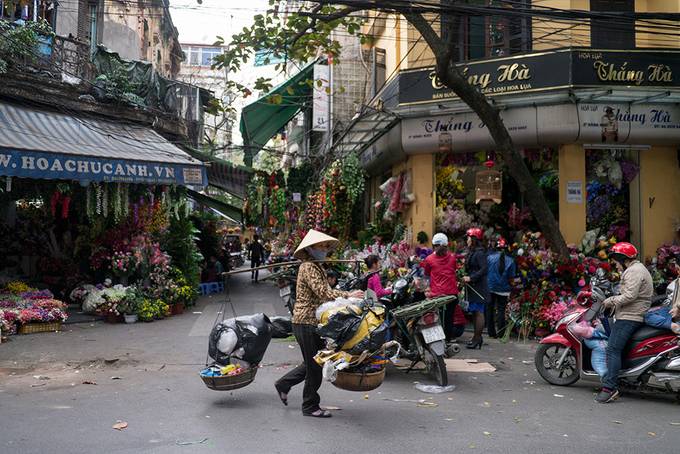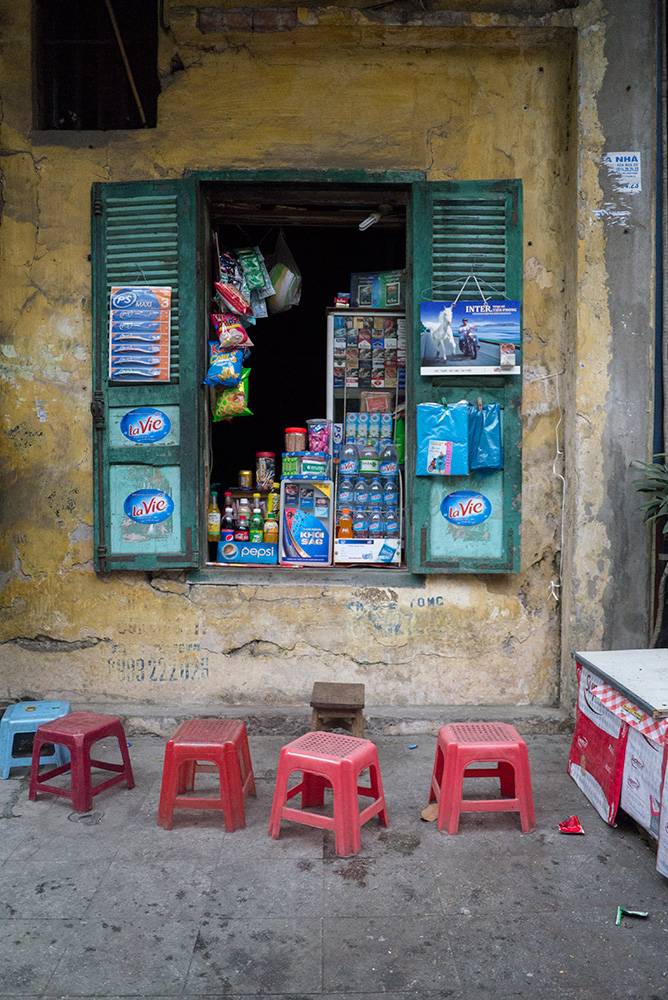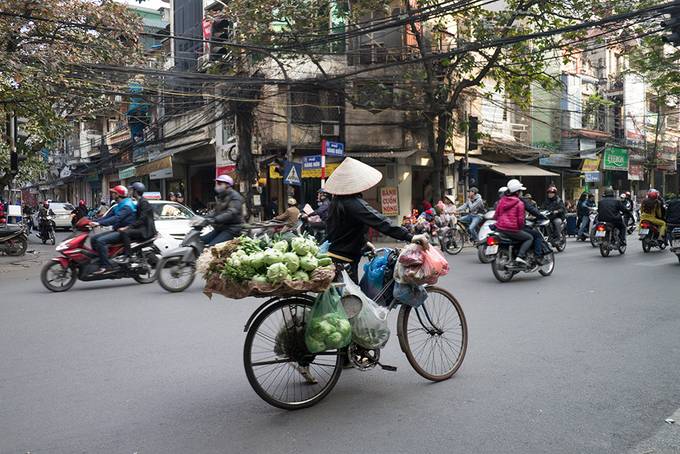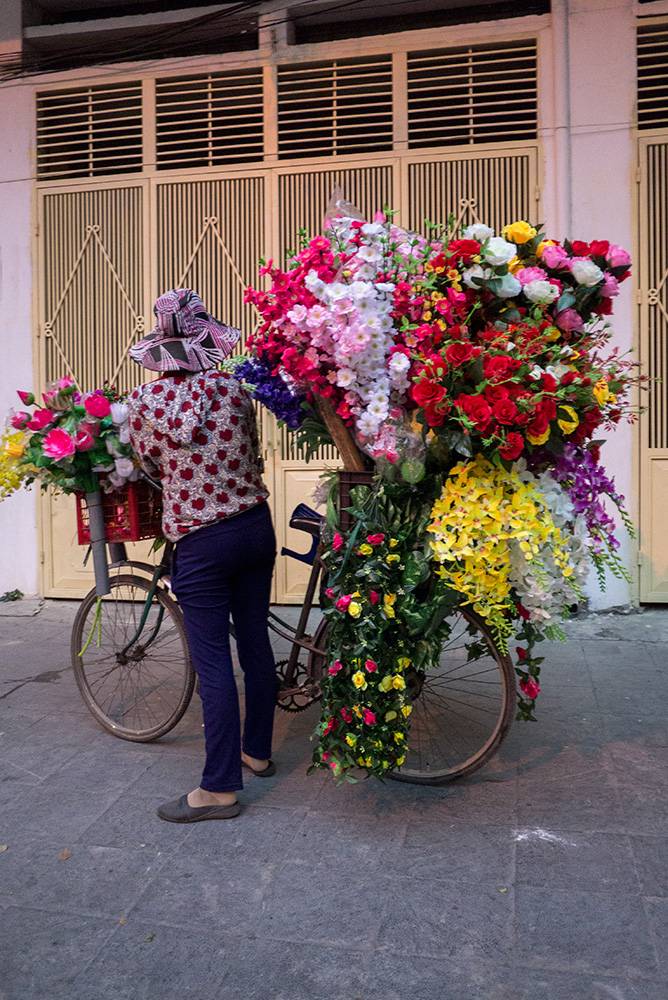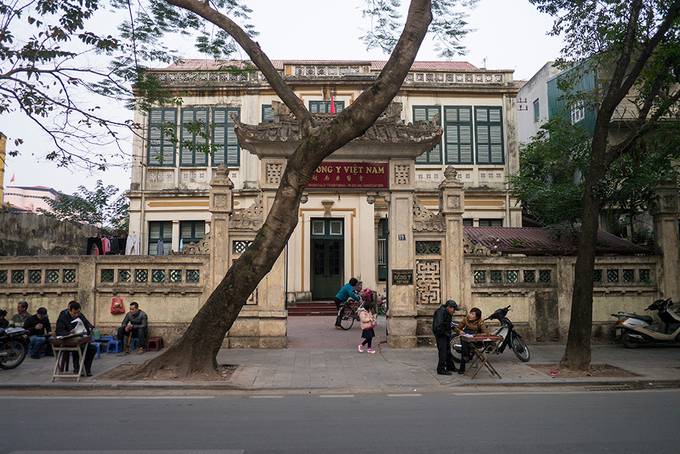 There are streets dedicated to selling specialist items: paper street, jewellery street, plastic flower street, even bamboo ladder street. The city was gearing up for Tết when we were in town and there were various streets dedicated to selling decorations.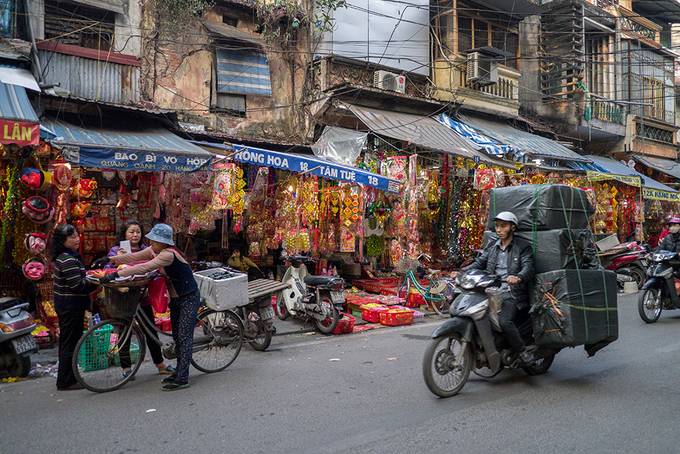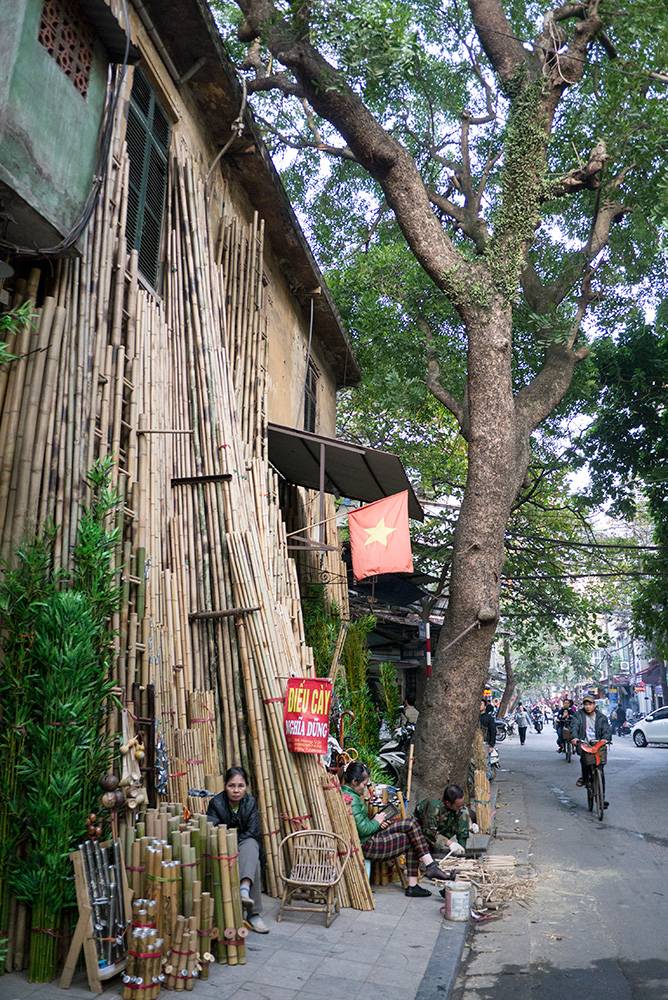 Things to do
Our favourite thing to do in Hanoi was wander around the Old Quarter and snack on street food, but we also made time to see some of the city's sights. The Ethnology Museum gives a good insight into the different ethnicities that make up Vietnam, and the grounds have actual-size bamboo huts that you can explore. We visited the Women's Museum too, but after chatting with women in Sapa about their lives a few days before, we didn't really learn anything new (the exhibit on female revolutionaries was interesting though).
Ho Chi Minh's Mausoleum is hugely popular with domestic tourists, not so much with international ones. We did stop by and it's free to visit, so worth a look if there are no queues.
The central market is another guidebook 'must-see', and although not as interesting as some of the other markets in Vietnam (see Dalat and Hoi An), it's still a good place to people-watch.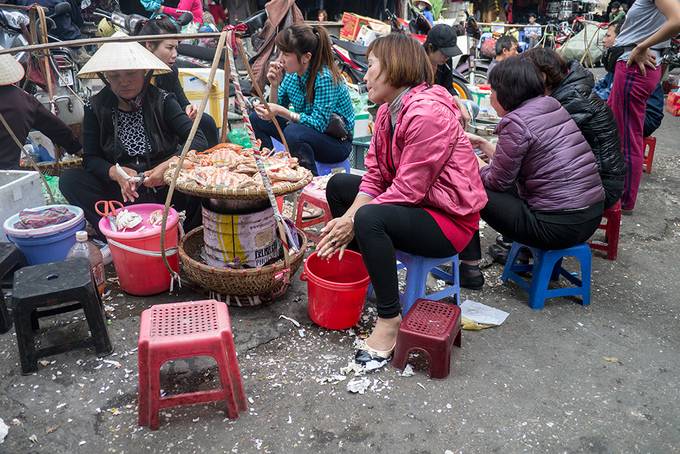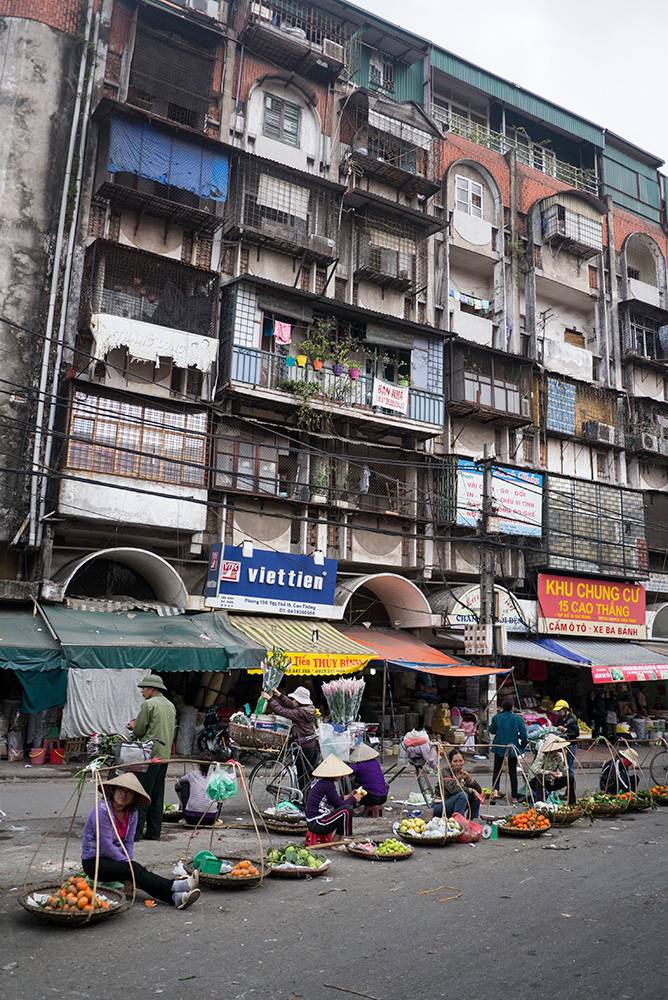 Where to eat
Like everywhere in Vietnam, Hanoi is all about the street food.
Where to stay: the Hanoi Serene Hotel is a great value option right in the middle of the old quarter with the friendliest hotel staff we have ever come across.
For more Hanoi tips, check out my post on the city's coffee shops.
—Yasmine