Five great Berlin food markets
So, it turns out that Berlin is full of really great food markets. From street food trucks to traditional German market halls and the best breakfasts, we spent a lot of our time in Berlin wandering and browsing and eating. There are so many markets all over the city, but these are my favourites.
Bite Club
This riverside summer market has some of the best street food trucks in Berlin. Barbecue jerk chicken, paneer tikka wraps, Italian meatballs, Latin American arepas; it took us three laps to decide what to eat. Best of all is dessert from Jones Ice Cream – salted butter and caramel ice cream on a peanut choc-chip cookie? Yes please!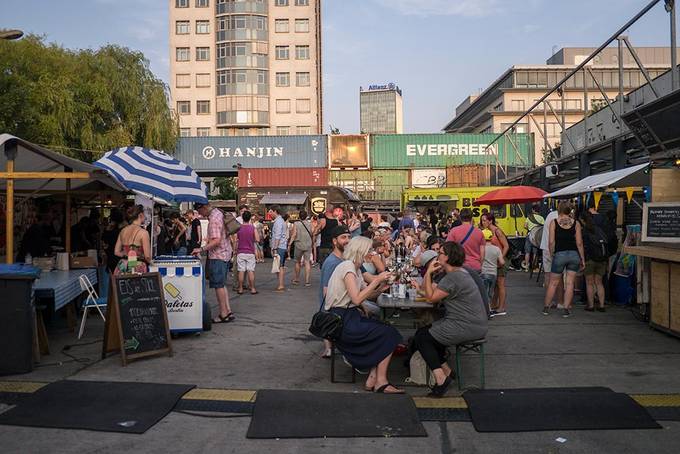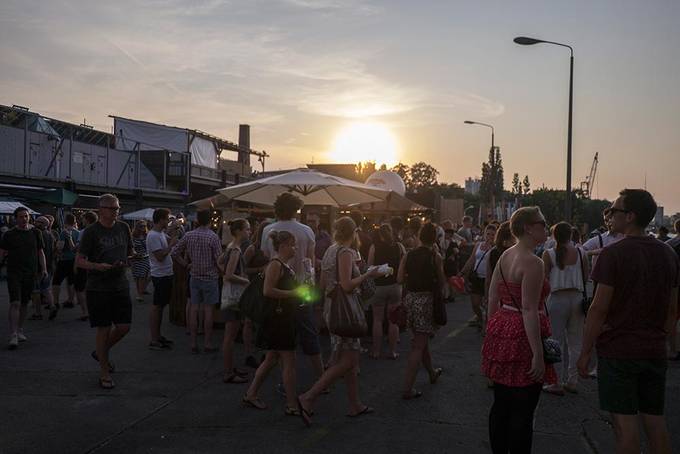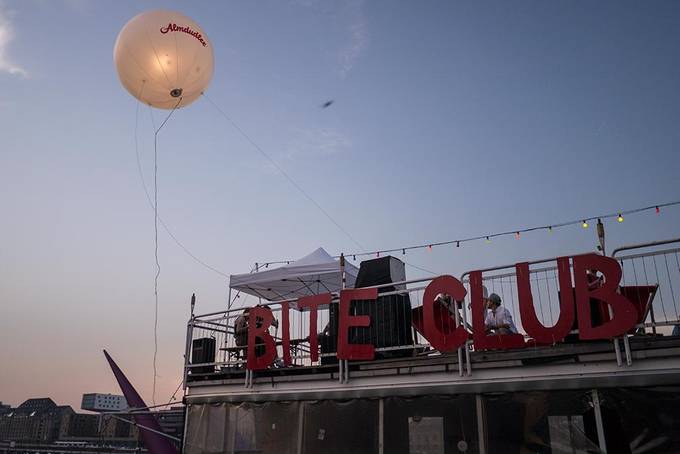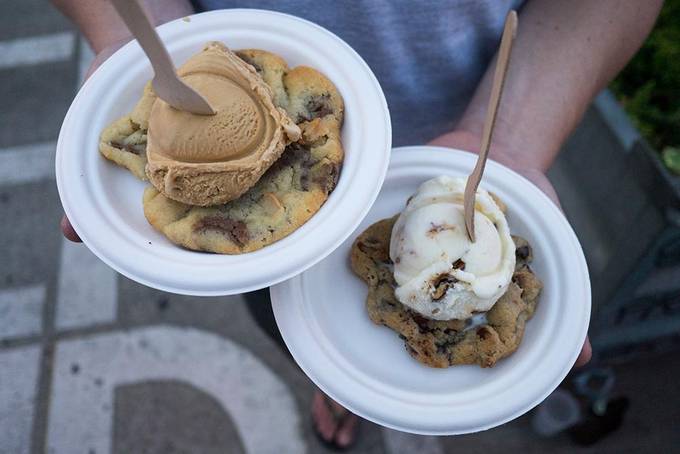 Bite Club, Hoppetosse (by Badeschiff), Kreuzberg. Every other Friday during summer, 4pm to midnight.
Thai Park
The fact that this exists makes me so happy. Every day local Thai women (and a few men) set out blankets and umbrellas in Preußenpark and sell home-cooked Thai food. From freshly prepared papaya salad and chicken satay, to Thai dim sum, mango sticky rice and huge pots of green curry, this market made me want to book a flight back to Thailand. Sunday is the best day to go, when it's busiest.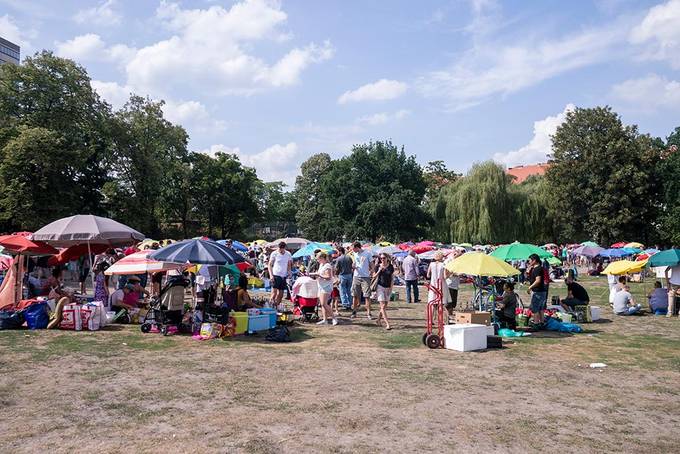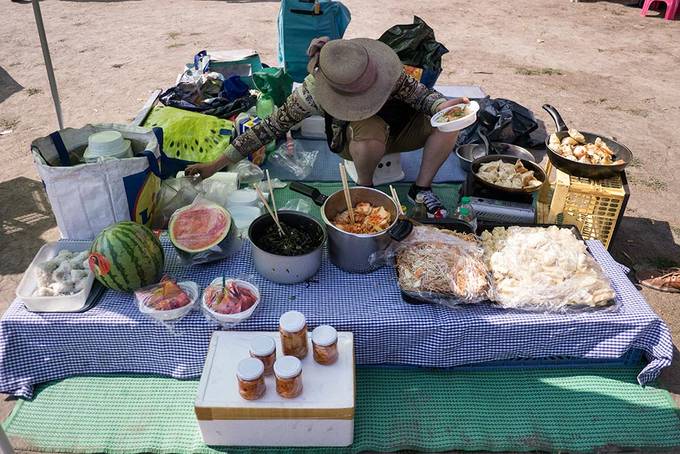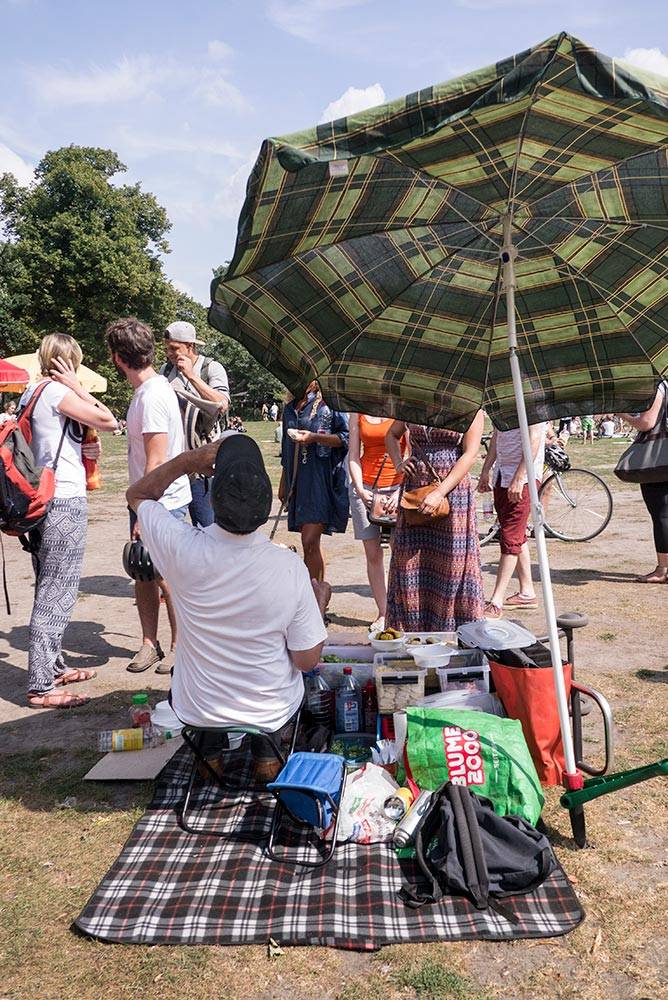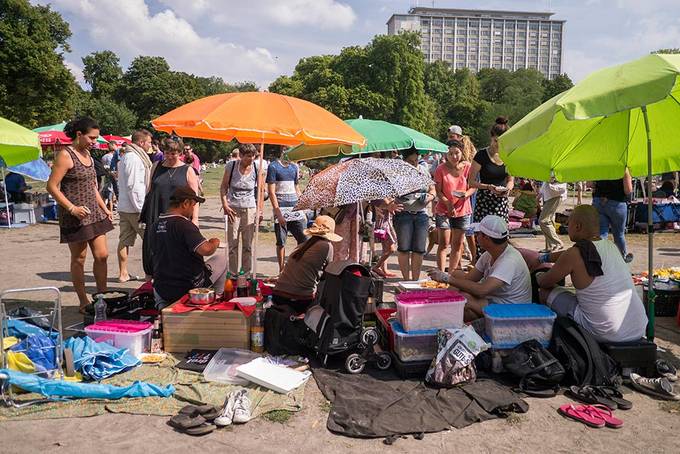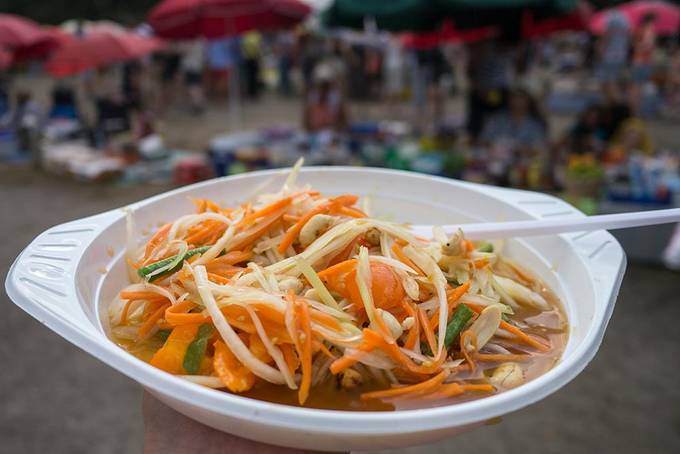 Thai Park, Preußenpark, Wilmersdorf. Sundays, noon to 8pm.
Vinyl and Breakfast Market
I'm not sure why there aren't more breakfast markets. We spent a perfect Sunday morning strolling around here, coffee in hand, deciding between eggs benedict rolls, smoked salmon on toast and dulce de leche pancakes (I went for the eggs benedict and it was good). Markethalle Neun also holds a street food market on Thursday nights and a farmers' market on Fridays and Saturdays.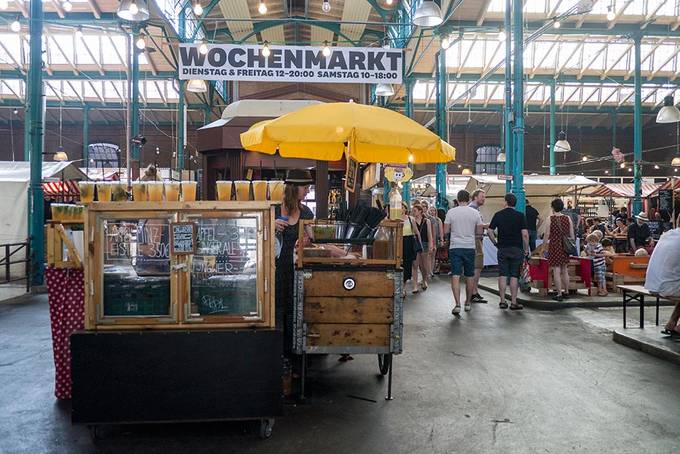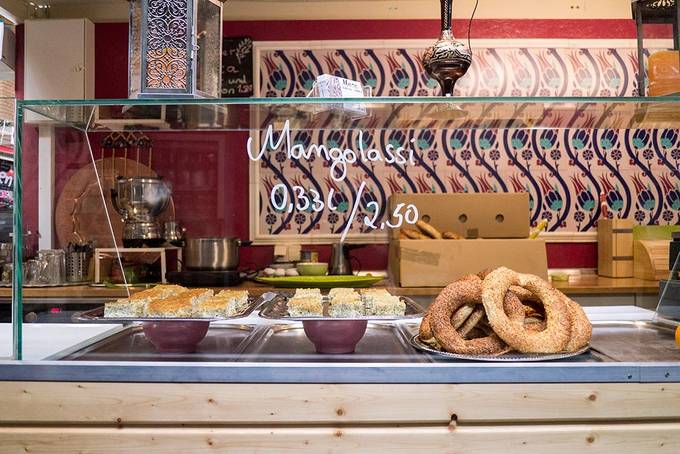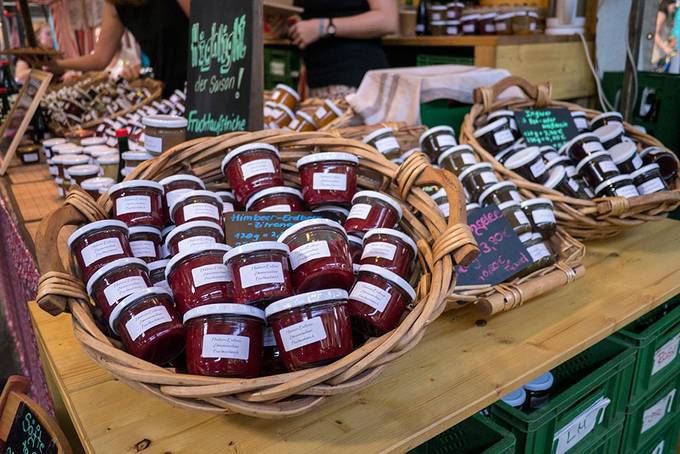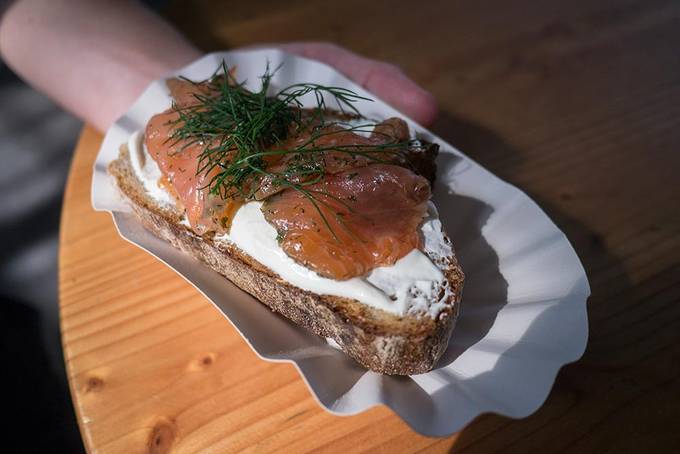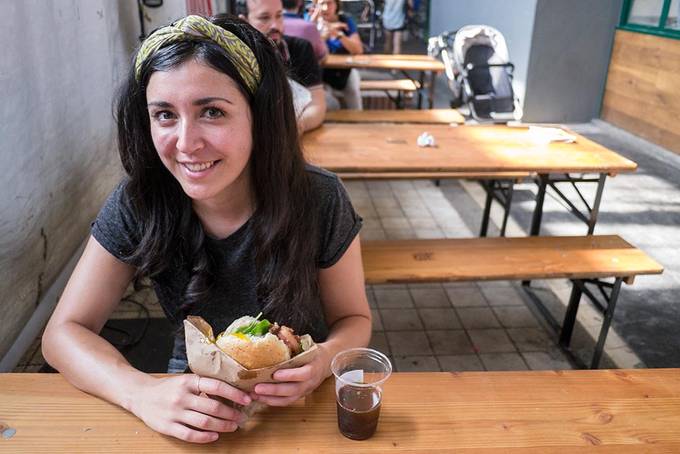 Markethalle Neun, Eisenbahnstrasse 42/43, Kreuzberg. Every third Sunday of the month, from 10 am.
Marheineke Markthalle
This market is a little more traditional. A mixture of German and Turkish stalls (including every type of dip you can imagine) are set up in this nineteenth century market hall. On one of our visits here we bought picnic supplies and headed over to the nearby Tempelhof airfield for lunch.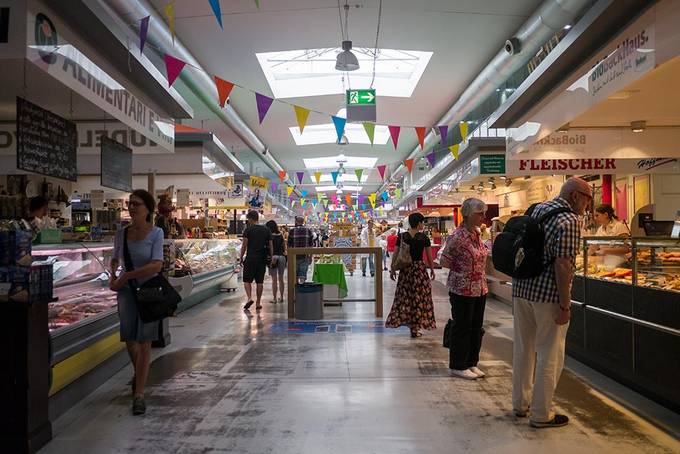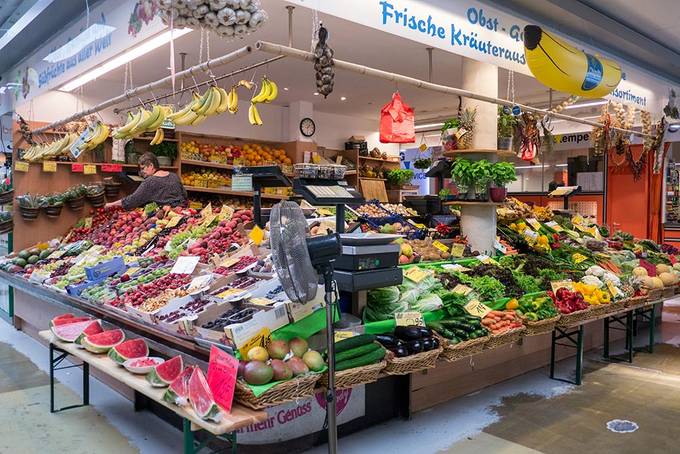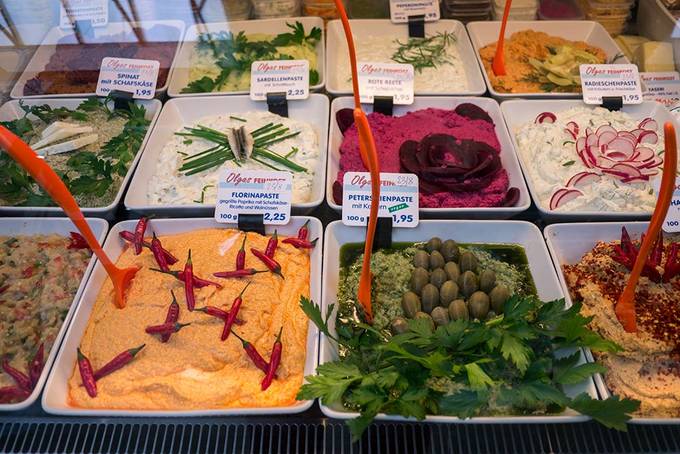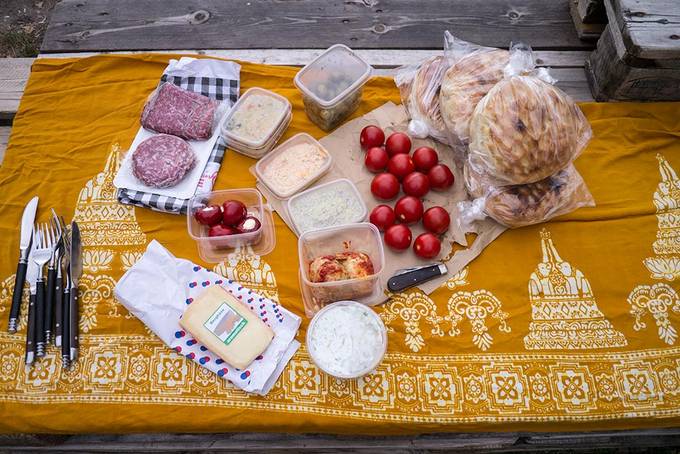 Marheineke Markthalle, Marheinekeplatz/Bergmannstraße, Kreuzberg, Monday to Friday 8am to 8pm, Saturday 8am to 6pm.
Turkish market
Our Berlin apartment was right by this Turkish market and we visited often. As well as piles of Turkish flat breads, olives and the freshest-looking fruit and vegetables, there are also stalls selling handmade jewellery, fabric and flowers, and usually a band or two entertaining the crowds.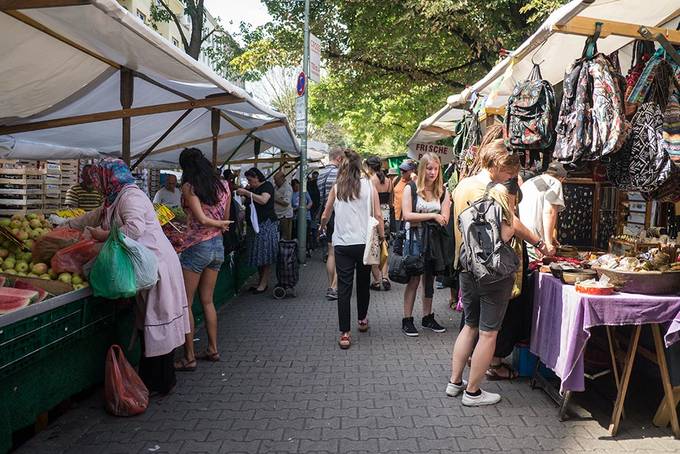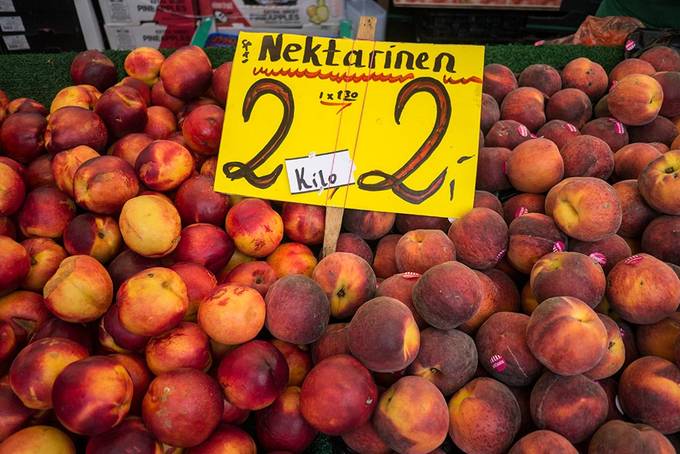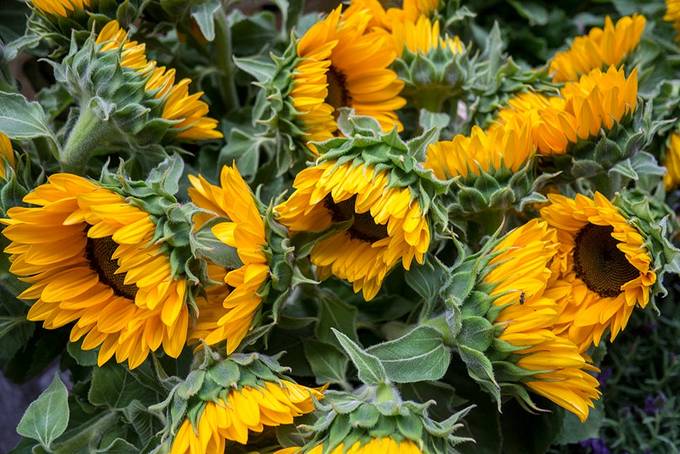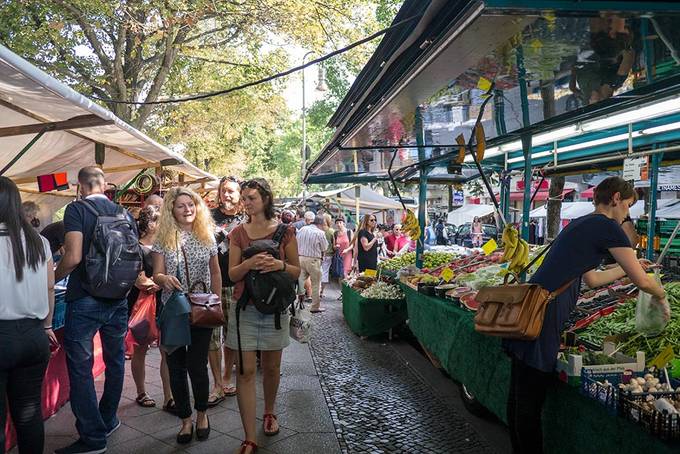 Turkish market, Maybachufer, Neukölln. Every Tuesday and Friday, 11am to 6:30pm.
For more on Berlin, have a look at my posts on things to do in the summer and a review of Klunkerkranich.
To keep up to date with our adventures, you can sign up to my monthly newsletter here.
—Yasmine