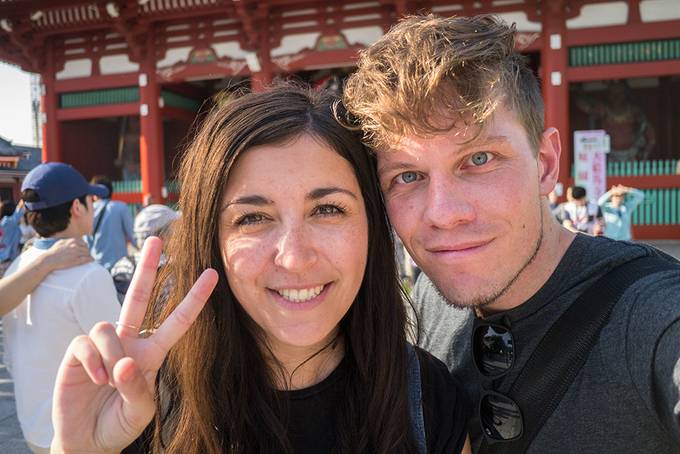 One year ago today we boarded a plane, said goodbye to our home and hello to Hong Kong and a new adventure. We ate noodle soup for breakfast, got soaked in the rain, took jet-lagged naps in the afternoons, wondered what we'd signed up for, prayed for air conditioning in Bangkok, got the wrong bus across Thailand, ate too much in Malaysia, took a train through the jungle, climbed a mountain, swam with Nemos, went to a slum in Jakarta, fell in love with motorbikes, drove over bamboo bridges holding our breath, waved to so many smiling faces, listened to bells chiming at Borobodur temple, made new friends, said goodbye, missed home, went first class, went third class, walked up a smoking volcano, slept like pretzels on the bus to Bali, lay on black pebbles in Amed, fell asleep to the sound of paddy field rats in Ubud, fell asleep to the sound of waves in Australia, drove for 9 hours a day, saw more stars than ever at the Devils Marbles, swatted relentless flies, tried a Glen Helen burger, had our minds blown by Uluru, and then Kata Tjuta and then Kings Canyon, ate street food in George Town, read, read, read in Koh Rong, got scammed by a nun at Angkor Wat, wept at S-21, slept in a beach hut, a temple, a yurt, a van, on top of a volcano and under the stars, dodged motorbikes in Saigon, walked for hours to eat the best pho, got ripped off in Dalat market, ate a feast with Hmong villagers, became ma'am and sir in the Philippines, watched a cock fight in Iloilo, ate the sweetest mangoes, made udon noodles in Osaka, marvelled at concrete in Teshima, discovered onsen, sung karaoke in Tokyo, watched a robot boxing match, lived in a shoebox, got interviewed for the local news in Fukuoka, laughed with salarymen in a yatai, ate the freshest sashimi, walked, walked, walked, made plans, got focused, switched off, felt overwhelmed, felt exhausted, felt inspired, felt grateful.
Miles travelled: 27,000.
What a year.
Read my thoughts after 6 months of travel here.
—Yasmine