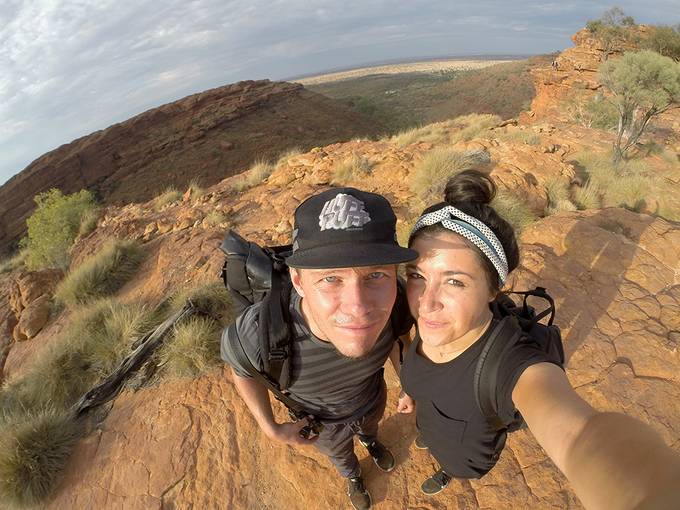 Today it's exactly six months since we left London and boarded our flight to Hong Kong. Time has stretched and the last six months feels like forever. It's hard to remember what life was like before we set off on this Australian road trip 5 weeks ago, let alone when we were commuting to our jobs every day in London.
We've spent the day driving through the Northern Territories, from a truckers' roadhouse (Three Ways) to a tiny outback town in the middle of nowhere (Daly Waters). From one weird place to another, passed arid landscapes, decomposing animal carcasses (Australian road kill is on another level) and a group of cyclists travelling along the Stuart Highway (they must be insane). We've pushed ourselves pretty hard over the last couple of weeks, 5 am alarms, long hikes, 9-hour drives, all in 40-degree heat. Not gonna lie, it's been tough and we are exhausted. But also excited, happy, grateful and loving the journey.
So what do we have planned for the next six months? We'll be travelling with friends and family, celebrating my big 3-0 (eek!) on a Cambodian beach and Christmas in Ho Chi Minh City, going to some of our favourite countries (hi Japan!) and slowing down a little to allow more time for personal projects.
Right now, though, we're off some beef 'n' barra.
—Yasmine