We arrived in Warsaw on International Women's Day in the middle of a protest, thousands of women walking through the centre of the city holding placards and carrying flowers.
Warsaw isn't exactly pretty but there's something about it, an energy. It's an exciting place to be. Architecturally, it's a jumble of a city. It was almost completely destroyed in World War II and has been gradually re-built in a mishmash of different styles, communist-style blocks and restored gothic and baroque palaces and churches.
We stayed in Mokotów for a month, a great up-and-coming area next to Łazienki park.
Old Town
The Old Town is so different from the rest of the city, with its colourful 15th century buildings, village feel and cobbled streets. It's undoubtedly touristy, but a beautiful place to wander around.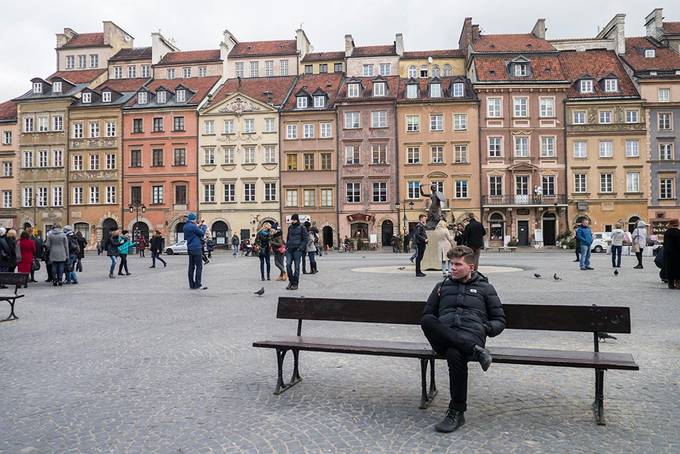 Palace of Culture and Science
Built in 1955, this Stalinist high rise was a gift to Poland from the Soviet Union. It's known as the 'Eighth Sister' (there are seven similar towers dotted around Moscow) and is still somewhat controversial in Warsaw due to its history. Inside is a whole range of museums, theatres, libraries and cafes.
Lazienki Park
Our apartment was very close to Łazienki Park and we must have gone there almost every day. It's a great place for a run or a walk in the sunshine and if you're lucky you might spot the peacocks.
Coffee shops
Stor: This coffee shop is beautifully decorated and (as you can see from the photo below) the cakes are incredible.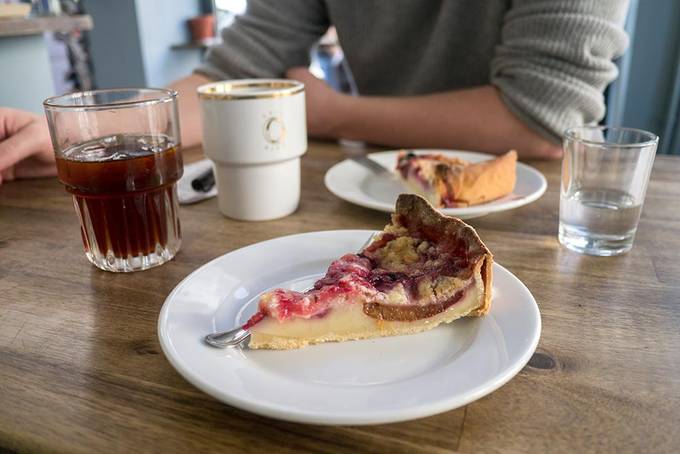 Relaks: A cosy cafe serving excellent coffee and pastries. And next door is a design shop that sells everything from books to homewares made by independent Polish designers.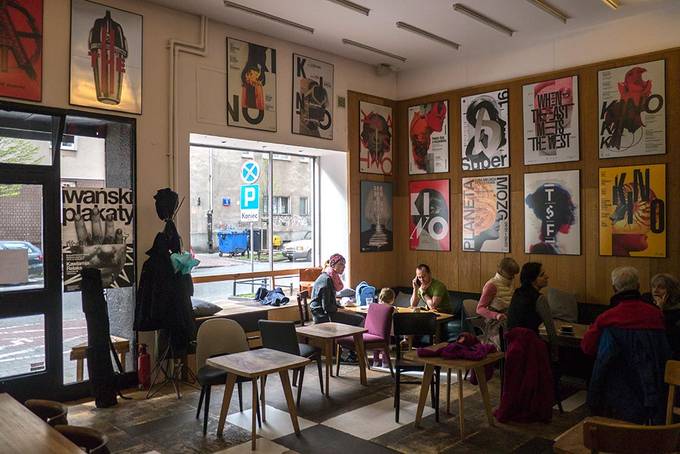 Nowy Teatr: This theatre cafe is the very best place to work; it's bright with floor-to-ceiling windows, lots of tables and great food options.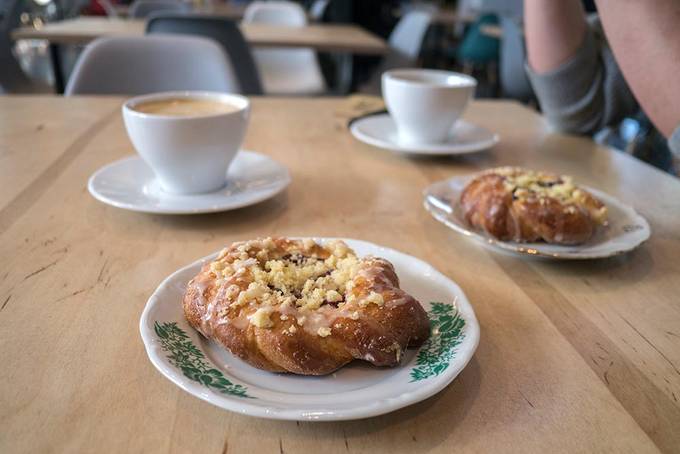 Museums
Neon Museum: After the death of Stalin, Eastern Bloc countries began to relax the social and cultural repression of the past. In Poland, this involved 'neonization', a policy that aimed to brighten up Polish cities with a neon renaissance. This fantastic museum contains a collection of the neon signs that were put up from the 1950s to the 1970s.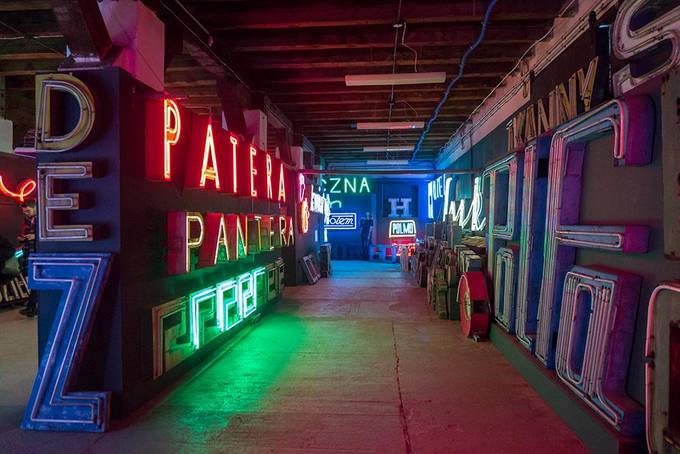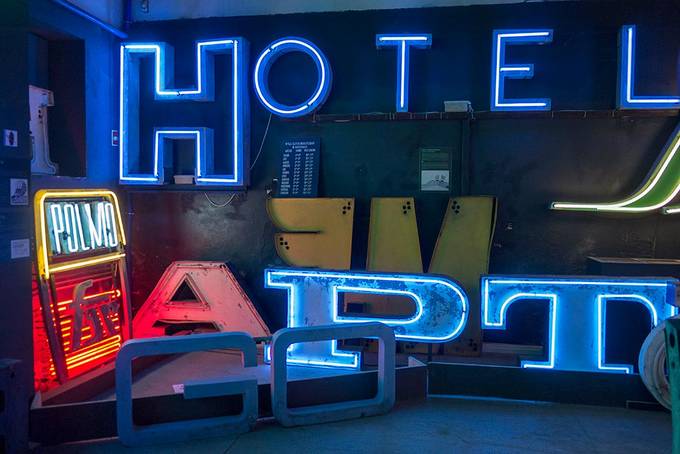 Museum of Modern Art: A visit to this interesting gallery involves climbing up the old stairs and down into the basement of the tower block to see the different pieces.
Zachęta National Gallery of Art: Another contemporary art gallery displaying both Polish and international artists. When we visited there was an excellent Gordon Parks exhibition on.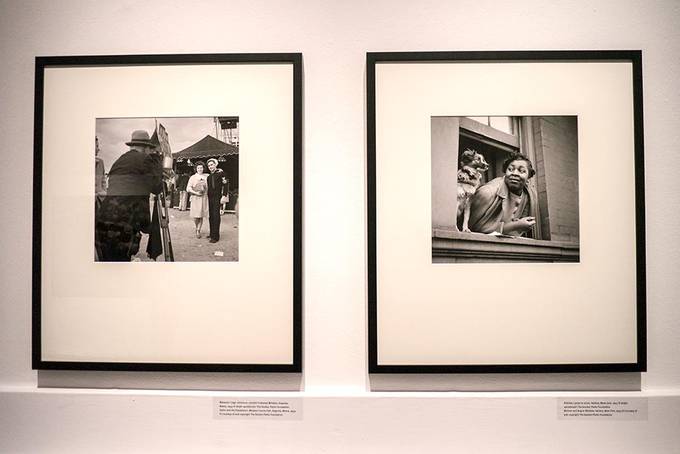 Markets
Bazar Olkuska: This farmers' market is a great place to buy local produce, from smoked cheeses and sausages to fresh vegetables and fish. There's also a little restaurant at the back.
Hala Gwardii: A much bigger market with street food stalls in a big indoor space and fresh, local produce outside.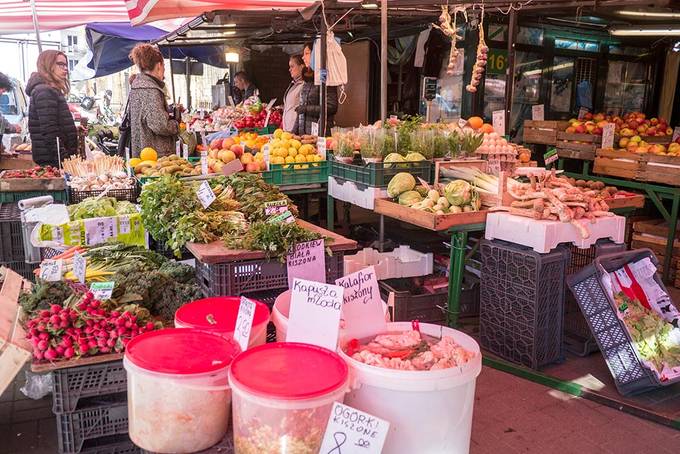 Where to eat
Solec 44: If I had to choose my favourite meal in Warsaw, it would be this one. Traditional Polish dishes with a modern twist using seasonal, local produce.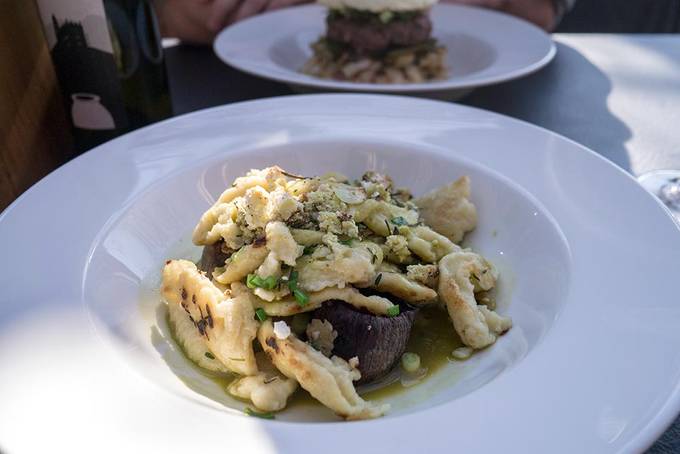 Prasowy: This is one of the city's many milk bars, cafeteria-style restaurants that used to be state run. They serve cheap, hearty comfort food like pierogi, meat and potato dishes, and soups.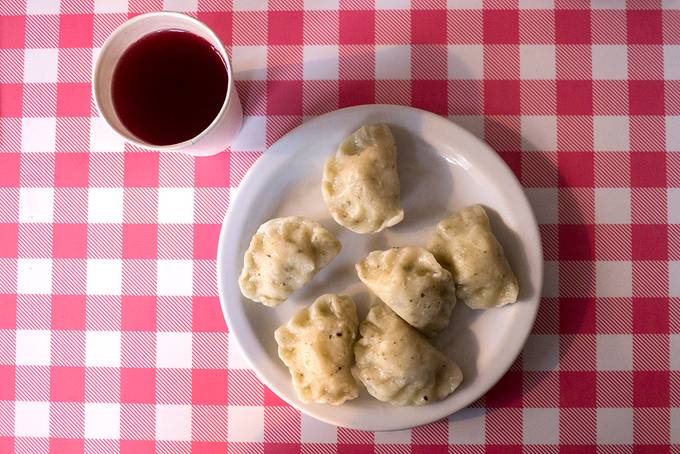 Stary Dom: Stepping off the busy main road and into Stary Dom feels like walking into a cosy country pub. It's both rustic and elegant, with low lighting and a buzzing atmosphere, serving beautifully presented traditional dishes.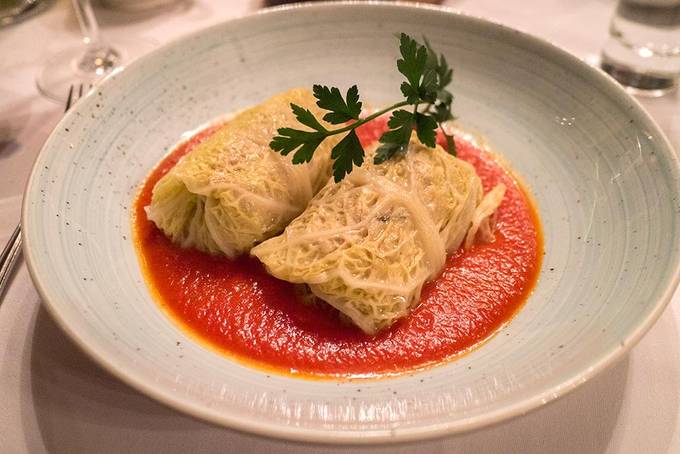 Zapiecek: When we decided to stay in Warsaw for a month, we had one thing in mind – pierogi. These were our favourite. The menu includes a huge list of fillings, from classic meat and cabbage to forest mushrooms or lentils, order them fried or boiled with your choice of sauce.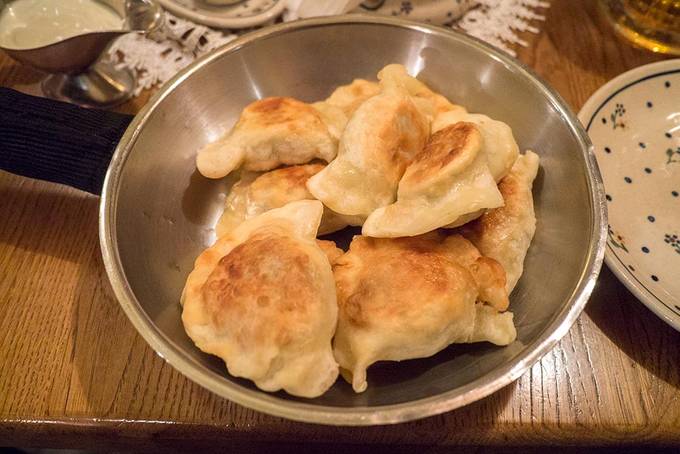 Maka i Woda: A very popular wood-fired pizza restaurant (just look at that base!).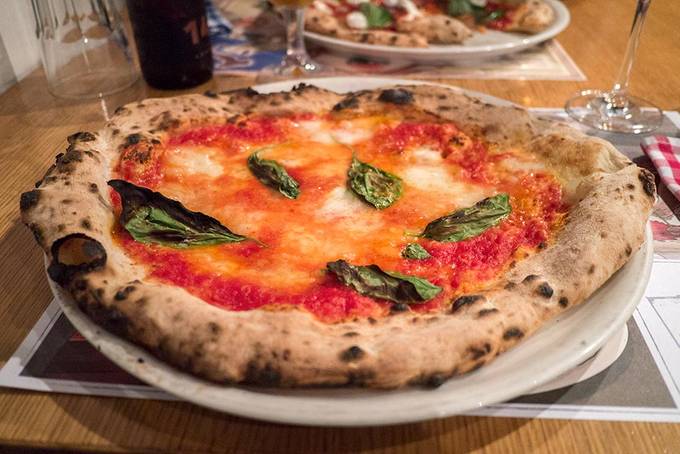 MOD: We stayed around the corner from this lovely ramen restaurant that's also a doughnut shop and it became our regular Friday night spot.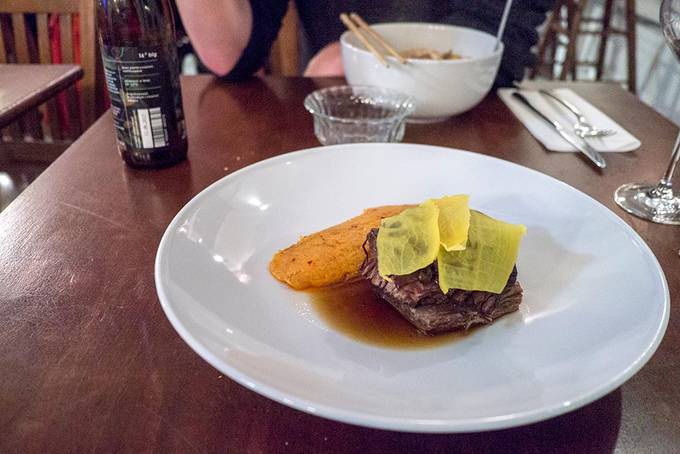 Doughnuts: As always in Poland, my advice is to eat as many fresh jam-filled doughnuts as you can. Buy them from bakeries, markets or from stalls in the old town.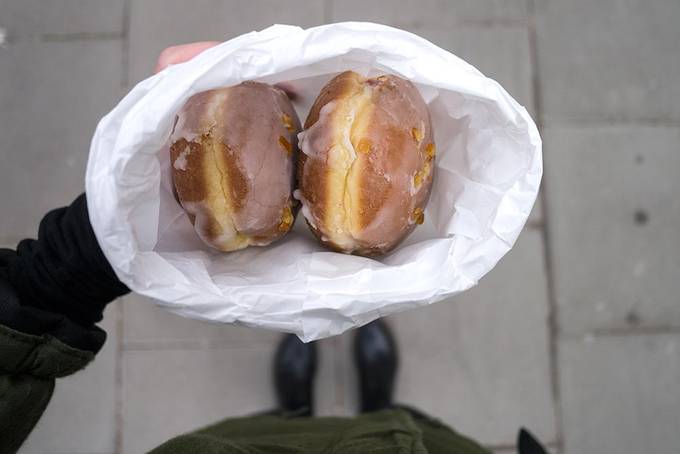 For more on Poland, have a look at my post on fun things to do in Kraków.
—Yasmine