A few fun things to do in Kraków
Kraków is a beautiful city, with colourful buildings and gothic churches, as well as art galleries and secondhand bookshops and cosy restaurants. In some areas, the historic townhouses have been perfectly preserved and other parts of the city are still evolving, a little rougher around the edges. It's a contrast I like in a city and our weekend there was an interesting mix of the old and the new.
Here are a few fun things to do if you're planning your own trip:
Street art
Part of Kraków's charm is its street art. We saw bits and pieces all over the city but the best murals were in Kazimierz.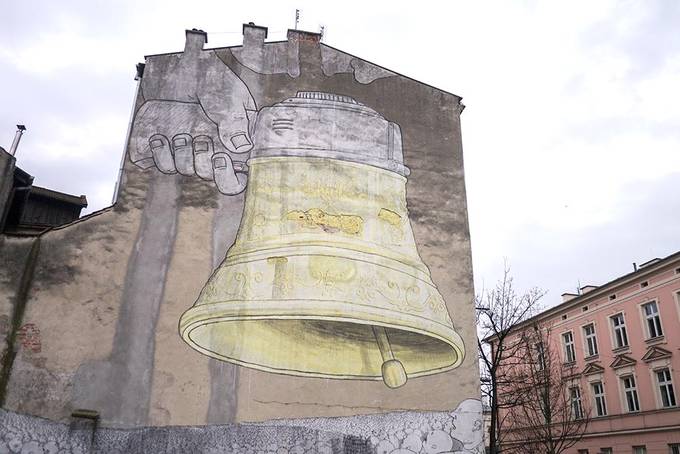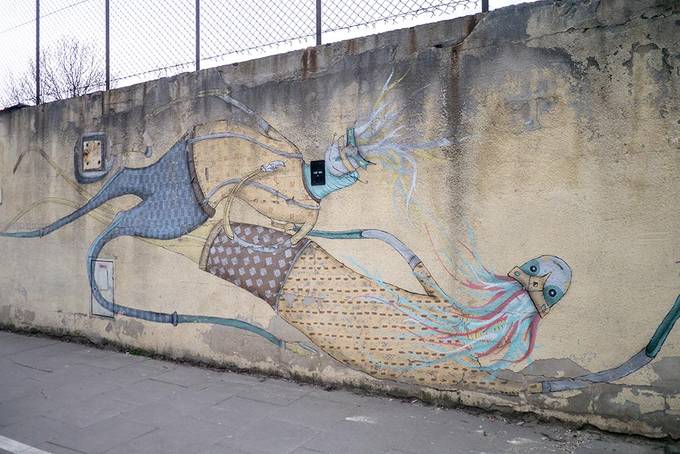 St Mary's Basilica
One of the gothic stars of Kraków's old town, St Mary's Basilica (built in the 14th century) is jaw dropping inside. One of the most ornate churches I've been to.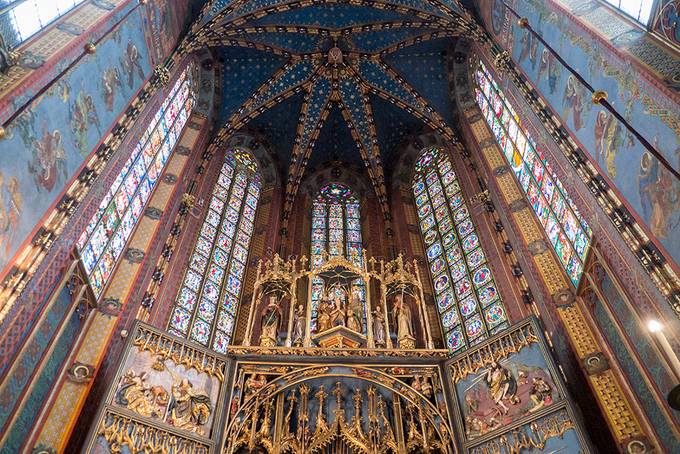 Massolit Books
I always look for bookshops when we're going to a new place. Despite rarely having the space in my bag to buy actually anything, there's something nice about them, they're quiet, filled with ideas and beautiful covers. My favourite in Kraków was Massolit Books, which has a huge selection of secondhand English language books as well as a nice cafe.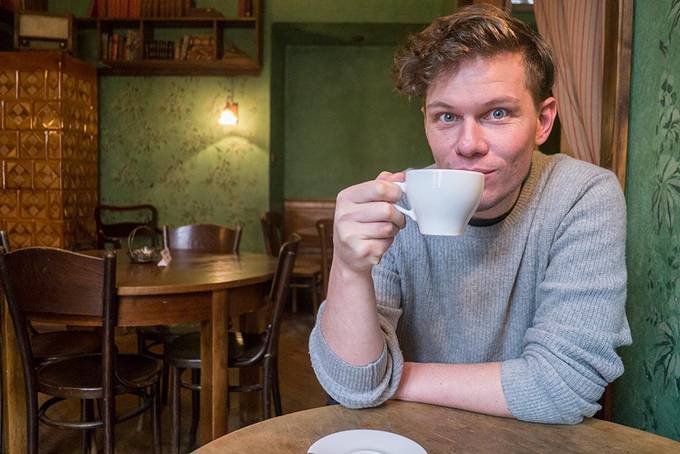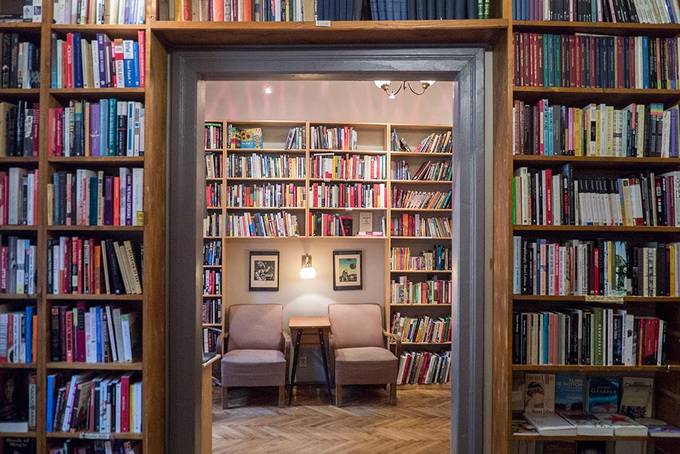 Kazimierz
Kazimierz is the Jewish quarter of the city and one of Kraków's most interesting cultural areas, full of cafes, art galleries and historic sites. We loved Hamsa for the hummus plates and Singer, a cosy cafe-bar with vintage furniture that feels a bit like you're in someone's living room.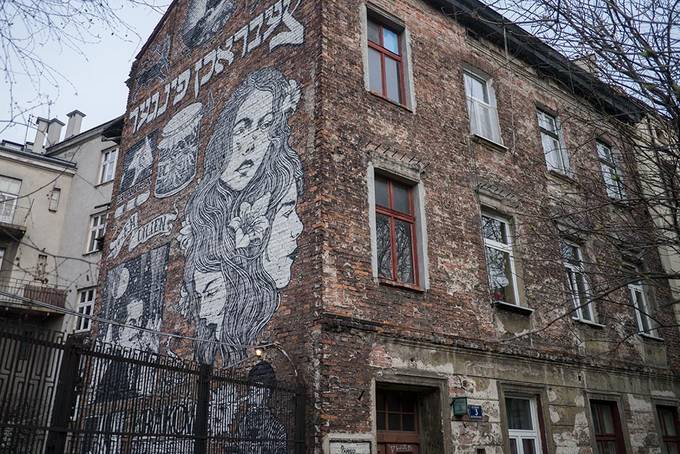 Charlotte
We were thrilled to find that our apartment for the weekend was just around the corner from Charlotte, a French bakery and the perfect place for breakfast.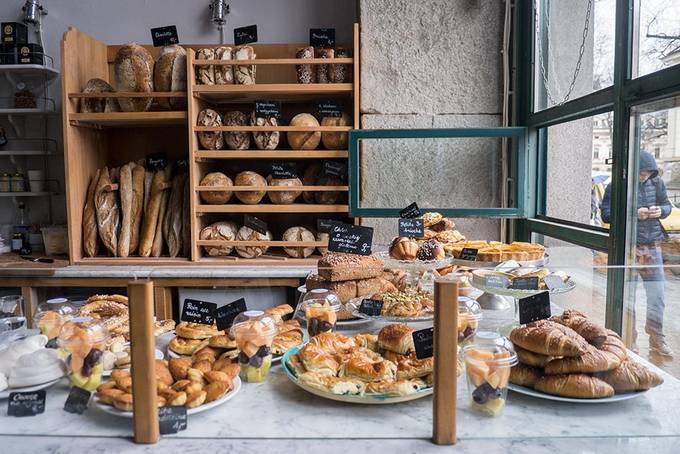 MOCAK
In such a historic place, going to Kraków's Museum of Contemporary Art felt refreshing somehow. Two floors of modern art by artists from around the world in an impressive space.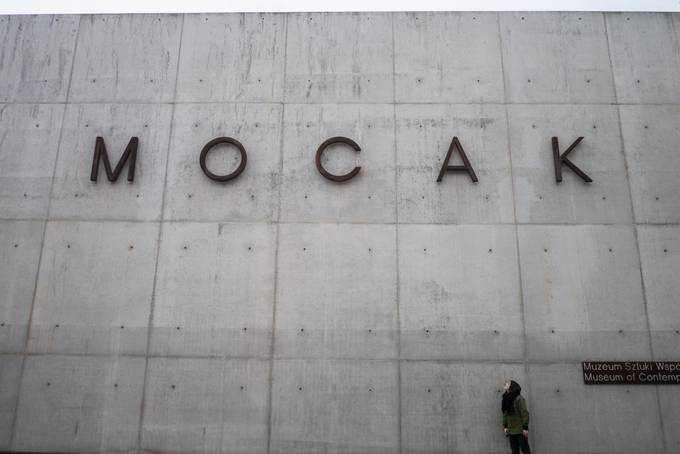 Doughnuts
No trip anywhere in Poland is complete without freshly baked jam doughnuts if you ask me. We got ours from Gorące Pączki, a hole in the wall that's said to sell the best in the city.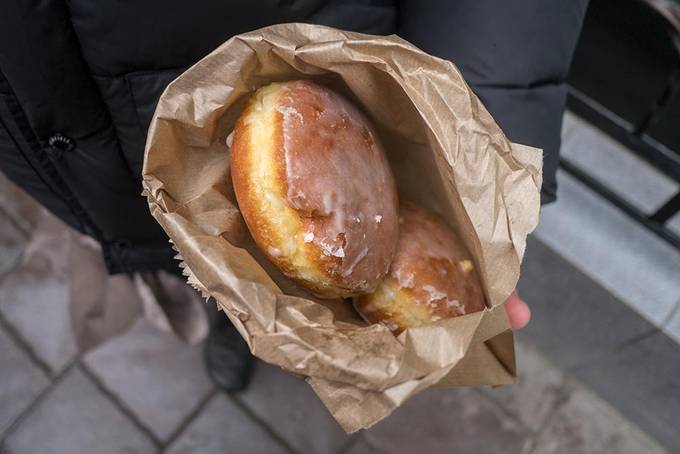 —Yasmine