From local tapas joints to contemporary dining and fish restaurants by the sea, Valencia has a lot to offer foodies. It's a city where the quality of ingredients is important and the seafood, in particular, is excellent. If you're heading to Valencia for the first time, here are a few local dishes to try:
Paella
Paella is Valencia's signature dish, and there's a version for everyone – meat, fish, mixed or vegetarian. Valencian-style paella comes with chicken and beans, but my favourite was the seafood. The best place we tried it was La Pepita, right by the beach.
Tostadas con tomate
Walk into any cafe in Spain in the morning and most people will be eating toast with fresh tomato, olive oil and salt. It's a fresh, light breakfast, perfect with a cortado or cafe con leche.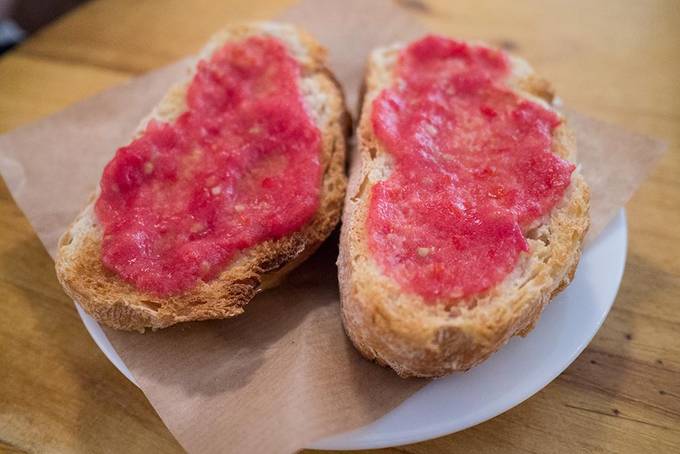 Horchata and fartons
A funny name for what is essentially a sweet, milky drink and doughnuts. Horchata is a traditional Valencian drink made from tigernuts, water and sugar; it has a very unique flavour. Fartons are a type of doughnut, the cream-filled ones were the nicest. We had ours in Santa Caterina a beautifully tiled cafe in the old town.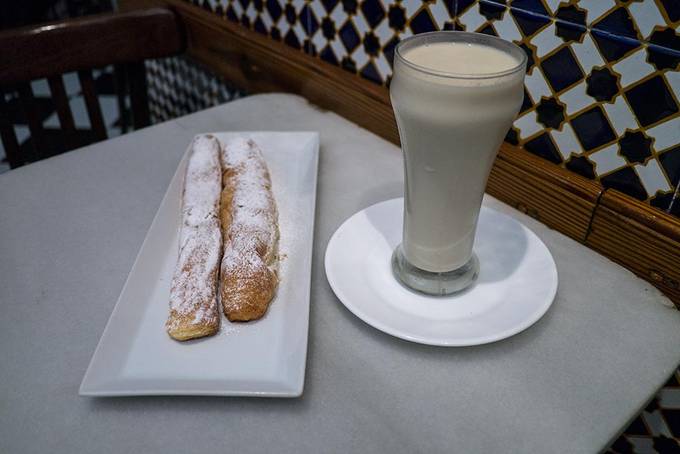 Arros negre
This looks like a big old burnt mess, but it's actually a Valencian classic – a baked rice dish with squid ink. I'm not a huge fan of squid (it's so often rubbery), but here it's cooked perfectly and this dish is a must for seafood fans.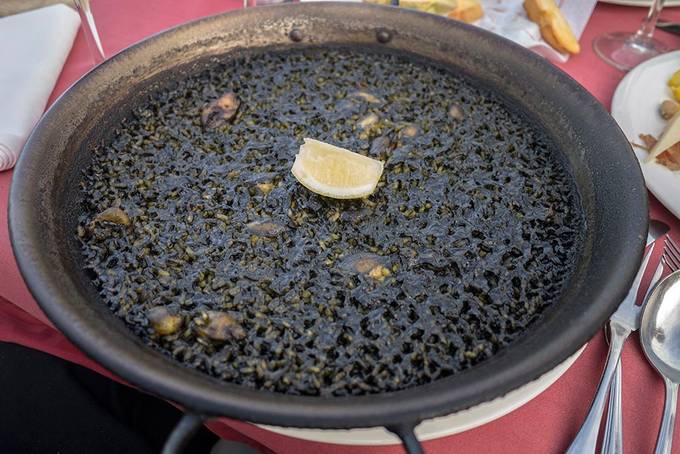 Tapas
Valencia has a huge range of tapas restaurants, from boisterous, local joints with plastic tables and chairs serving up simple dishes to smart contemporary restaurants run by Michelin-starred chefs.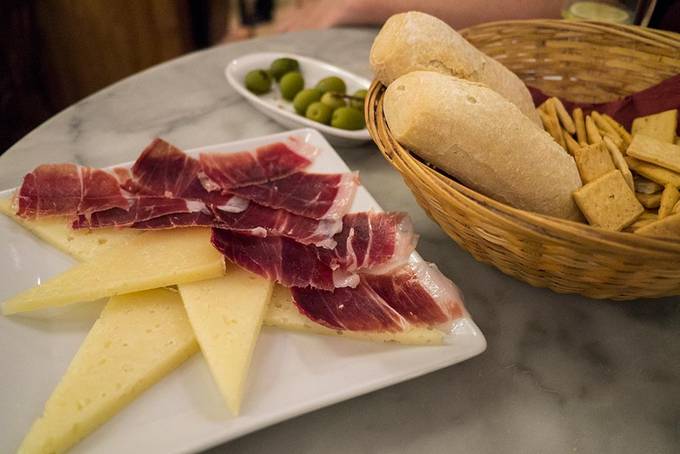 Seafood
If you like fish, you're in luck – Valencia has some great seafood. From ceviche and oysters, to fresh anchovies and tuna sashimi, we ate plenty of fish in Valencia and it was all fresh and delicious.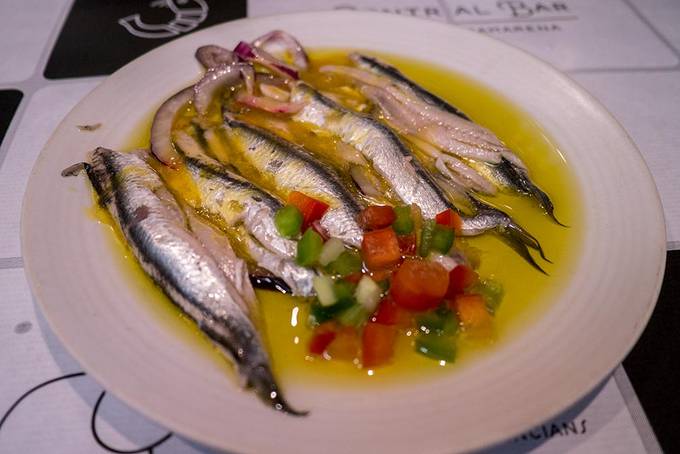 Oranges
Valencia is known for its oranges. They were just ripening when we visited and our Airbnb host left us with a huge bowl full. Buy them from the local markets or get a big glass of freshly squeezed orange juice, a staple in most cafes.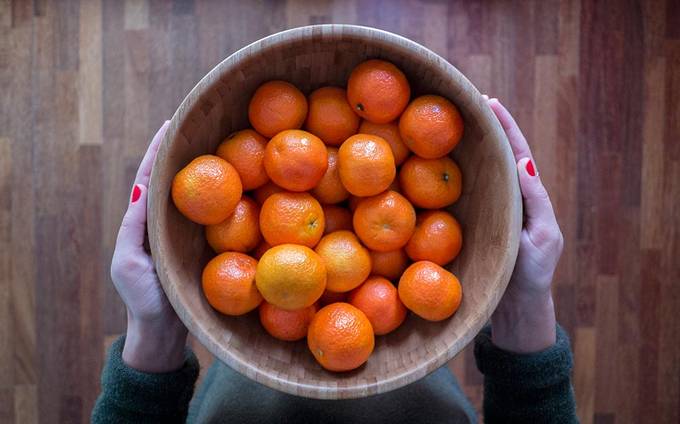 If you're headed to Valencia, I've also written about things to do in the city.
—Yasmine