What to eat in Lisbon (and where to find it)
Vegetarians, I'm sorry but Portuguese food isn't really for you. Lisbon's restaurants are all about the meat and fish. Fresh sardines on outdoor grills, juicy steaks in soft Madeira bread for lunch, octopus salad to start, chouriço sausages hanging in kitchens (plus the occasional salad).
There's a couple of things you should know about eating in Lisbon: firstly, portions tend to be huge and the food is very hearty. Price doesn't denote quality, so don't assume you'll get something better if you pay more. Plates of appetisers are bought to your table when you sit down at a restaurant (usually bread, olives and cheese) and these will be added to your bill if you eat them.
Ok, on to the food...
Sardines (sardinhas)
Lisbon is famous for its seafood, particularly its sardines. They're salty and crispy and so fresh. You'll usually get four fish served with boiled potatoes and salad.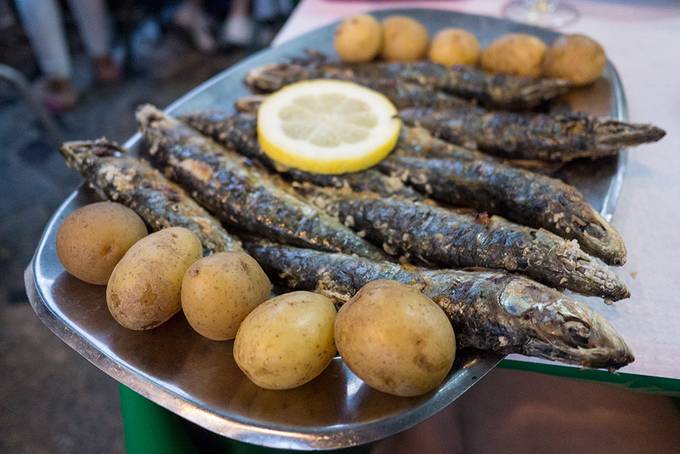 Where to find them: Sardines are served in almost every restaurant we went to, but we loved Pateo 13, a busy restaurant in Alfama with an open grill (€7.50 for five sardines).
Steak sandwich (prego)
The prego, a tender steak cooked in salt and garlic butter in a soft Madeira bread bun, is a popular lunch dish in Lisbon. Traditionally a poor man's meal, it now often comes with extra fillings, like cheese or salami.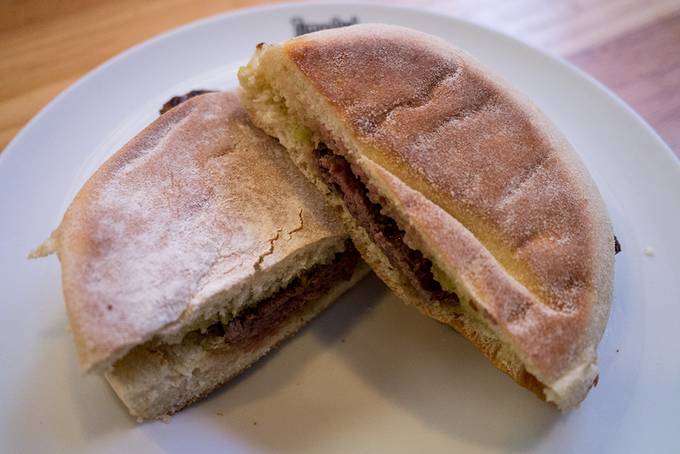 Where to find it: The O Prego Da Piexaria stand at the Mercado da Ribeira does a great one with lots of options for extra fillings (€8.50).
Cheese (quiejo)
Portugal has a wide variety of delicious cow, goat and sheep-milk cheeses (this article tells you everything you need to know). Look out for Quiejo da Sera, considered to be one of the best.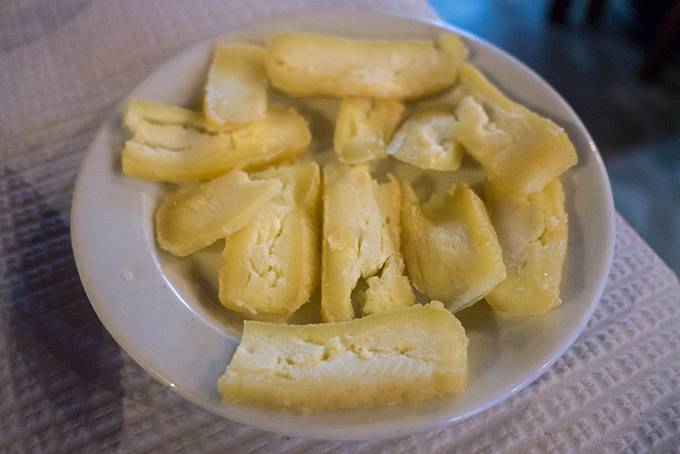 Where to find it: Cheese is often brought to the table at the start of a meal with bread. You can also find it in markets.
Piri piri chicken (frango assado com piri piri)
One of my favourite meals in Portugal was this juicy roast chicken with piri piri sauce. And I'm not talking about that orange stuff you get in Nandos. This is more like a chilli oil, with a good amount of heat that adds so much flavour.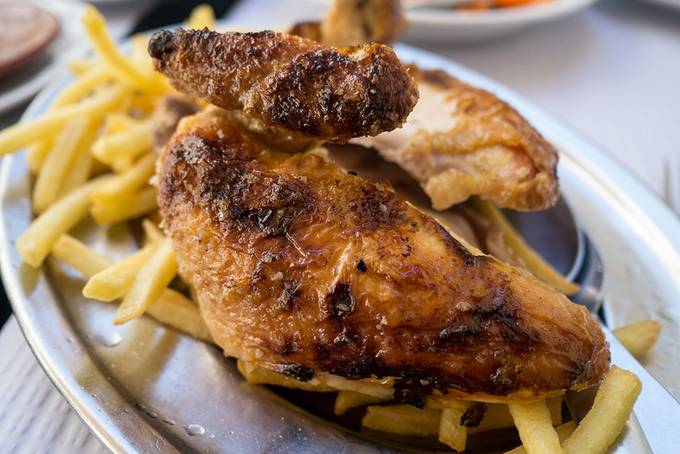 Where to find it: Bom Jardim is a Lisbon institution (€6.50 for half a roast chicken).
Codfish (bacalhau)
Apparently the Portuguese have 365 ways to cook bacalhau, dried and salted cod. We tried it in a gratin (below), a tortilla and as a fillet, and while I still prefer my fish fresh, they were delicious.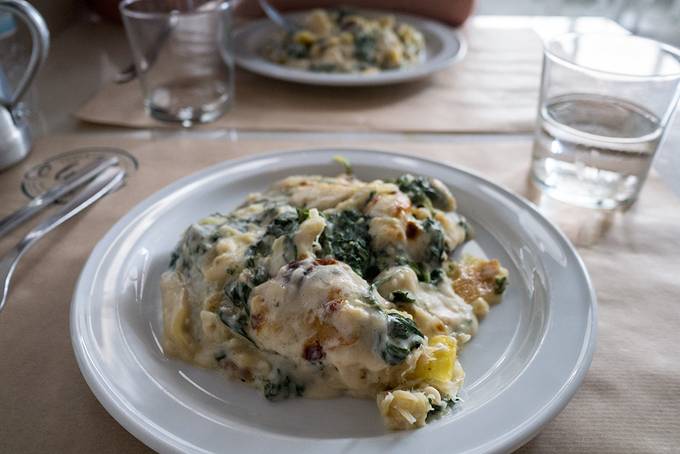 Where to find it: We loved the bacalhau gratin at O Lugar (above; €8 for a lunch set), but our favourite was the fillet with chickpea puree and chorizo at Cruzes Crdeo (€12).
Custard tarts (pasteis de nata)
A crispy puff pastry tart filled with smooth, creamy egg custard, pasteis de nata are a delicious snack that can be found in bakeries and cafes all over the city.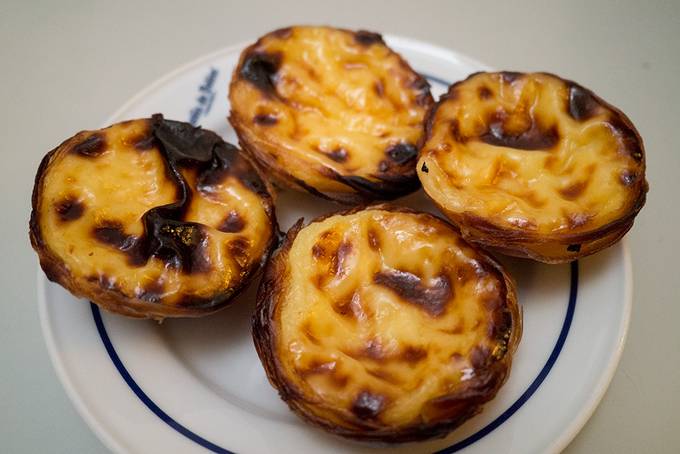 Where to find them: I've written a whole post on this because I'm obsessed!
Check out my Lisbon posts on street art and Mouraria for more tips.
—Yasmine