When it comes to deciding on the best food of our trip, Japan is way up there. Ingredients are fresh and local, cooking techniques have been perfected over hundreds of years and the attention to detail is on another level. In 10 weeks, we ate so many different dishes, but these are the ones that stand out:
Karaage chicken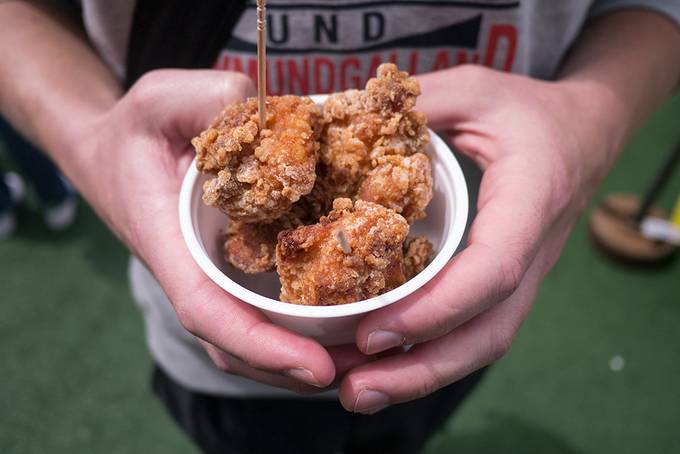 Aka the best fried chicken ever. The coating is crispy without being greasy and the chicken is perfectly moist. It's usually served with a soy-based dipping sauce. Karaage is more of a snack or side dish than a meal, although we did find a place in Tokyo that serves karaage lunch sets.
Udon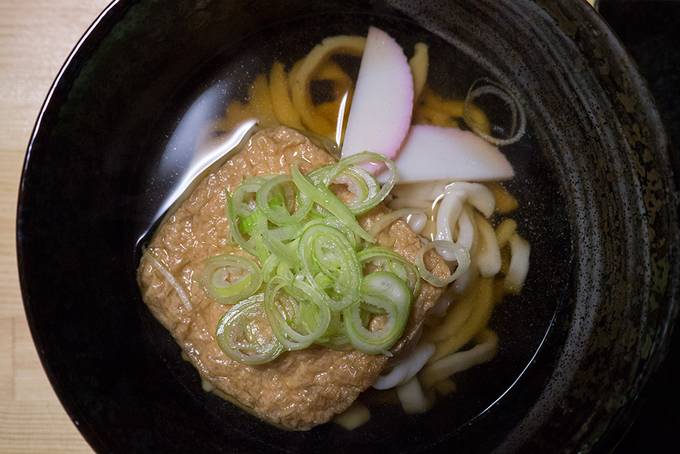 Udon noodles are a great meal if you're on a budget, dishes start from around ¥300. Thick and chewy, they usually come in a light broth. The perfectly round ones are machine made, so look for noodles that are a little rough around the edges (and make them yourself with this recipe).
Mochi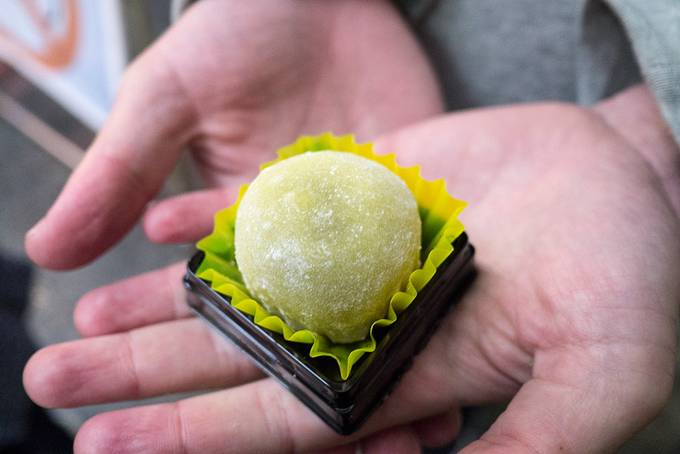 A popular dessert in Japan, mochis are glutinous balls of rice flour that come in different flavours. Green tea is the most common, but we also saw chocolate, vanilla and the less appetising red bean. If you ever see a mochi with a strawberry in the middle, buy it immediately.
Ramen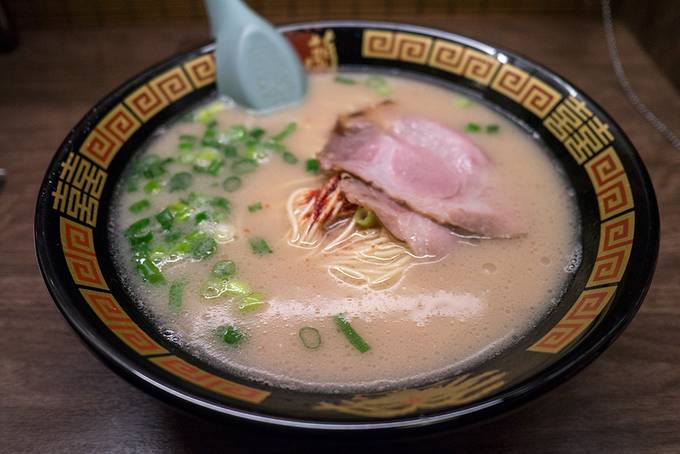 We ate a lot of ramen during out time in Japan. There are hundreds of different types, tonkotsu, shoyu, burnt miso, there's even a Persian-influenced ramen shop in Tokyo. And it's all delicious. Have a look at the Lucky Peach guide to ramen to find out more about all the regional variations.
Pickles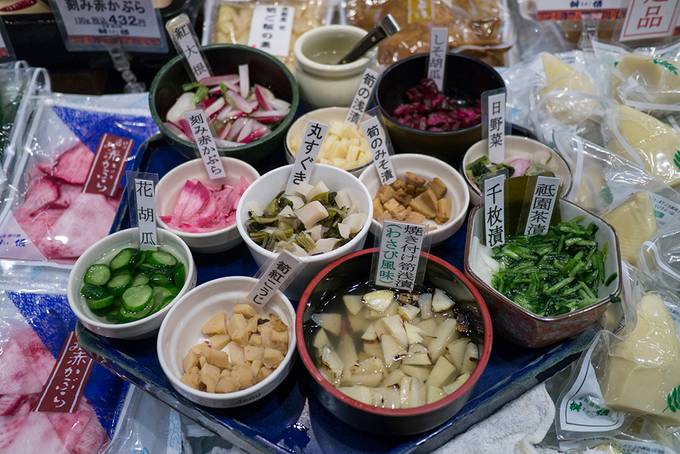 I'm not the biggest pickle fan, but Japanese pickles don't have that real sourness that you get with gherkins. They're much subtler and are served with most meals.
Gyoza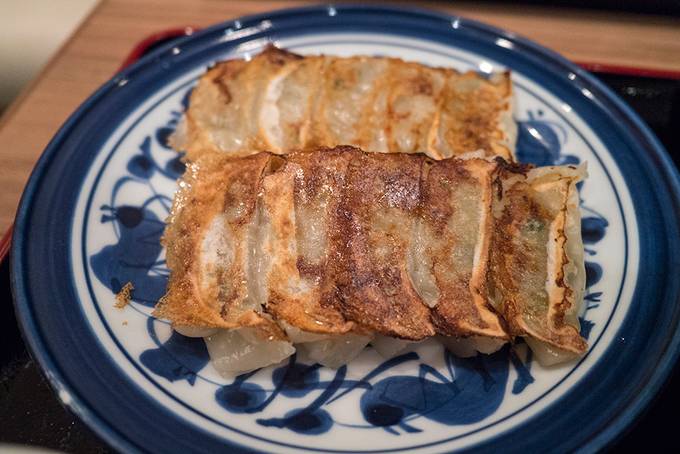 Gyoza, or 'pot stickers', actually originated in China, but they're now a really popular dish in Japan. Usually fried – although they are sometimes boiled and served in a broth – these dumplings are filled with meat and vegetables. They can be a side dish or served as a set meal with rice and soup.
Yakitori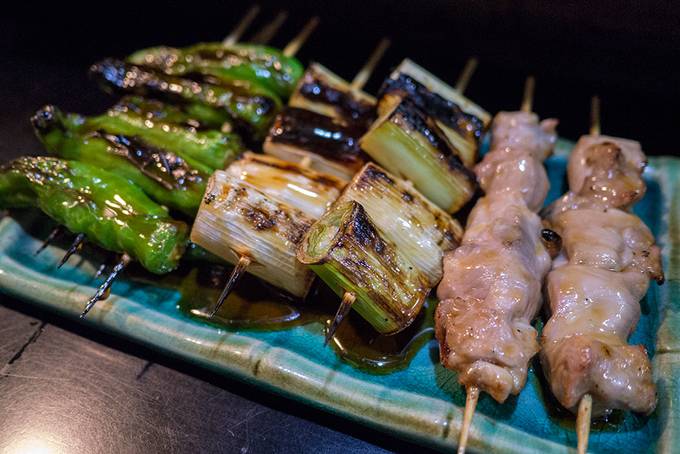 This is a great example of something that seems so simple but is treated so precisely in Japan. The chicken is marinated, carefully folded onto skewers so that it all cooks at the same speed and then continually brushed with sauce so that it doesn't dry out. The result is perfectly grilled skewers of moist chicken with a sticky, sweet sauce.
Green tea ice cream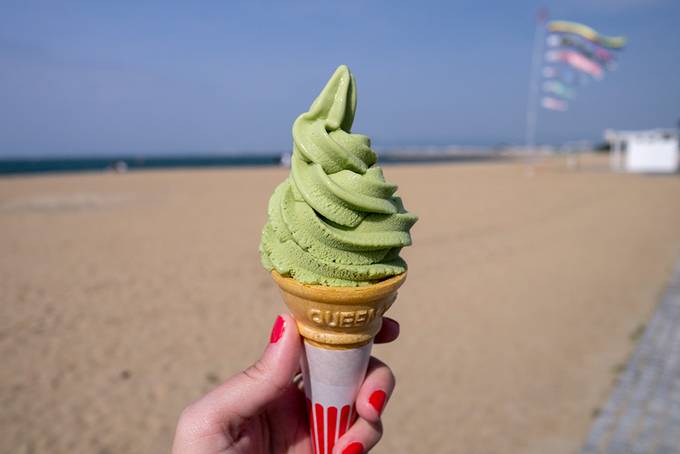 Ice cream is big in Japan. On every high street there are Italian gelato shops with a Japanese twist, and tiny hole-in-the-wall places selling soft-serve in unusual flavours. Haagen Dazs even make special edition tubs for the Japanese market (the weirdest one we spotted: carrot flavour). Our favourites were black sesame and, of course, the classic – green tea.
Takoyaki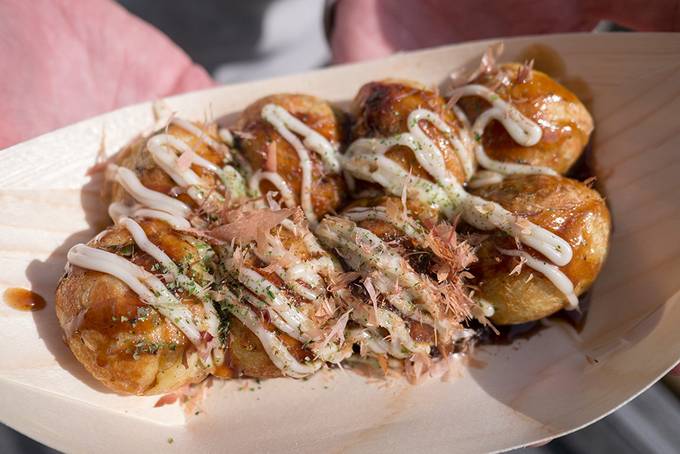 Takoyaki are batter balls filled with diced octopus. Now, that doesn't sound too appetising and I have to admit that none of us liked these. But they're absolutely everywhere in Japan, so they're worth a try.
Sushi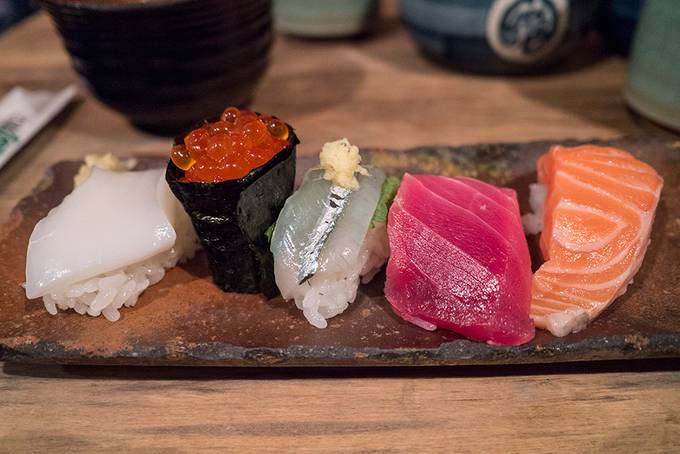 Before visiting Japan you think that fresh, cheap sushi will just be everywhere – or at least I did. But it's actually pretty expensive compared with most other food on offer. So while it's not for every day, it's so incredibly fresh and delicious that it's worth splashing out for. Try to sit at the counter if you can, we loved watching the sushi chefs at work. It usually comes pre-wasabied (and sometimes pre-soyed) so ask for it without if you don't like either of these.
Okonomiyaki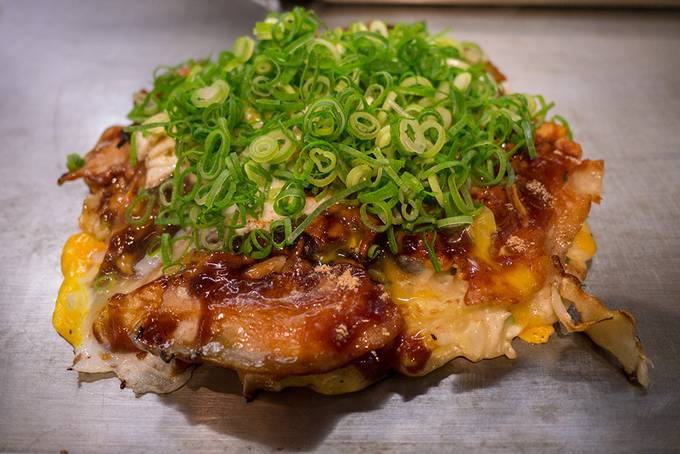 This may look like a mess, but it's actually the most delicious pancake–omelette hybrid. You can choose your fillings, prawns, vegetables or meat, and it's all fried up on the grill in front of you. The ultimate comfort food.
KitKats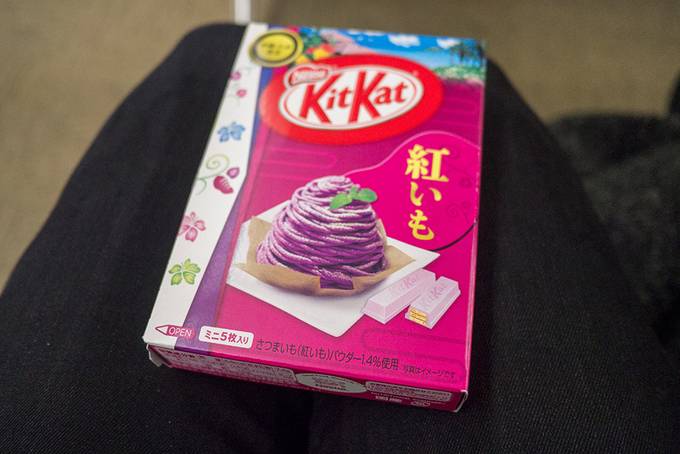 KitKats are a little different in Japan – there are over 200 different varieties! I'll be writing a post on these soon, but they're fun to look out for. The easiest ones to find are green tea, cheesecake and strawberry.
Not pictured but also delicious: tempura (lightly battered everything), katsu curry (a popular curry dish with breaded chicken), yakisoba (fried noodles with vegetables and fresh ginger, usually found as a street food) and Kobe/Hida beef (widely acknowledged as the best beef in the world, the fat marbling makes it super tender).
If you're heading to Japan, have a look at my guides to Osaka, Kyoto, the art islands, the Japanese alps, Fukuoka and Tokyo.
And if you want to keep up to date with our adventures, you can now sign up to my monthly newsletter.
—Yasmine