What to eat in Emilia-Romagna, Italy
Emilia-Romagna is widely considered to have the best food in Italy. Now, I'm not saying that's the only reason we decided to spend a month there, but it may have been a factor.
The area is home to a lot of Italian favourites, like parmesan cheese, stuffed pastas and tagliatelle al ragu. But something that surprised us was how simple the food is. There's no overload of herbs or seasoning, instead fresh, local produce is cooked and served simply, there's an emphasis on good quality ingredients and you can taste every individual flavour.
While all of these dishes originate from specific parts of Emilia-Romagna, you should be able to find them in any of the main towns.
Cured meats
There are dozens of different types of cured meats in Emilia-Romagna and they're usually sliced paper thin and eaten as part of an antipasto platter. Start with proscuitto di Parma and mortadella, and then work your way through all the varieties of salami.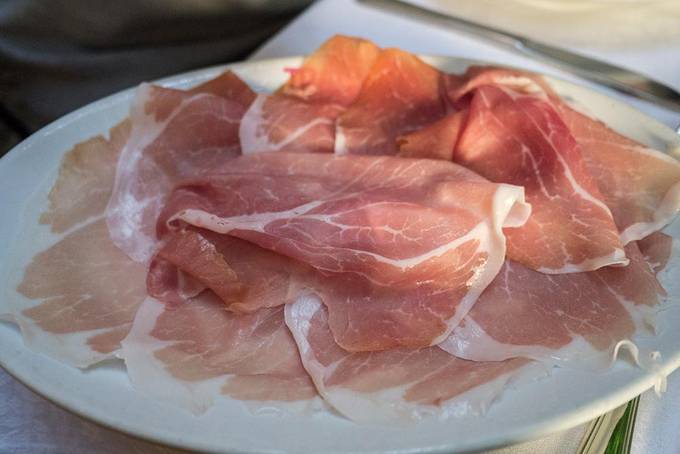 Torta fritta
Torta fritta are light clouds of fried bread that are perfect with an antipasto plate. We were quite disappointed with the rest of the bread we tried in northern Italy, but these made up for it. Look for torta fritta in Parma, crescentina fritta in Bologna and gnocco frito in Modena.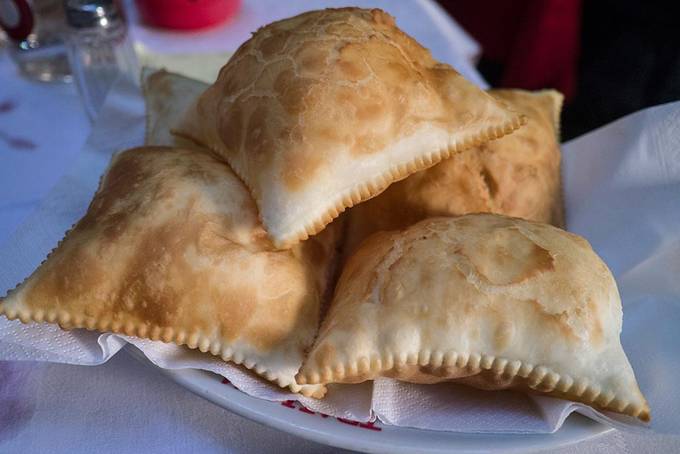 Parmigiano-Reggiano
An Italian food staple, parmesan cheese doesn't really need an introduction. It's great sprinkled on top of pasta dishes, but to really appreciate it order it separately or as part of an antipasto plate.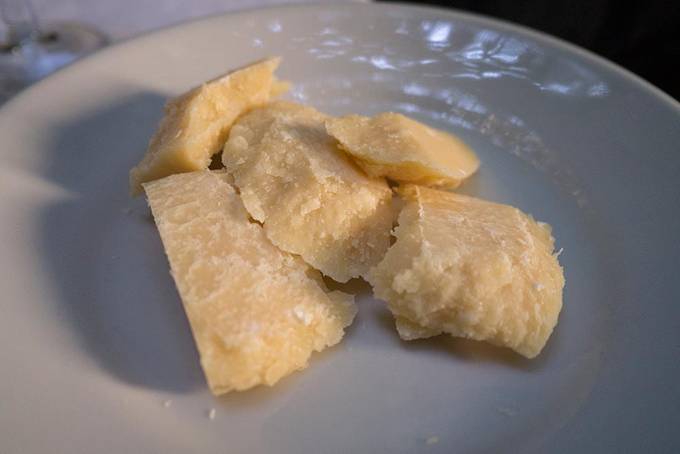 Tagliatelle al ragu
Aka spaghetti bolognese. Bologna is the birthplace of this famous dish and you can expect fresh tagliatelle (not spaghetti) in a simple meat sauce that's light on the tomato. There's no oregano, onion or garlic, it's all very simple. Top with parmesan cheese and this is the ultimate comfort food.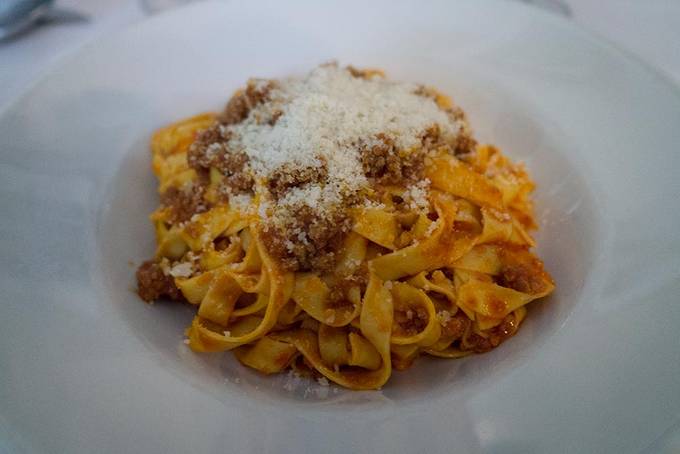 Tortellini en brodo
Tortellini en brodo is another example of the simplicity of food in this area. Here, flavourful stuffed pasta is served in a very light stock and olive oil broth.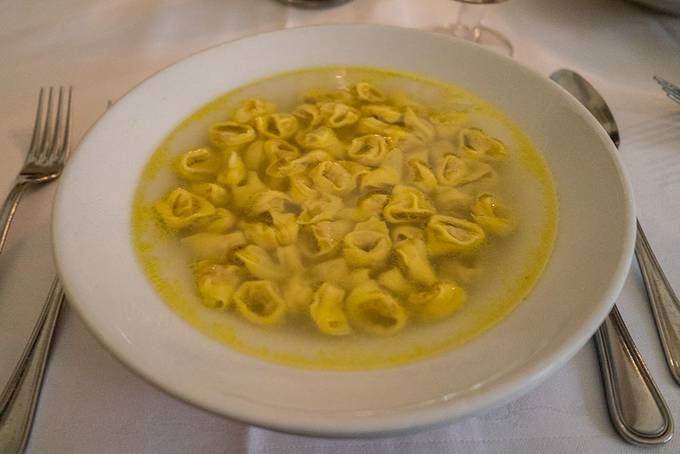 Tortelloni
A larger variety of pasta stuffed with spinach and ricotta. Again, it's usually served very simply, we loved it with butter and sage (con salvia e burro).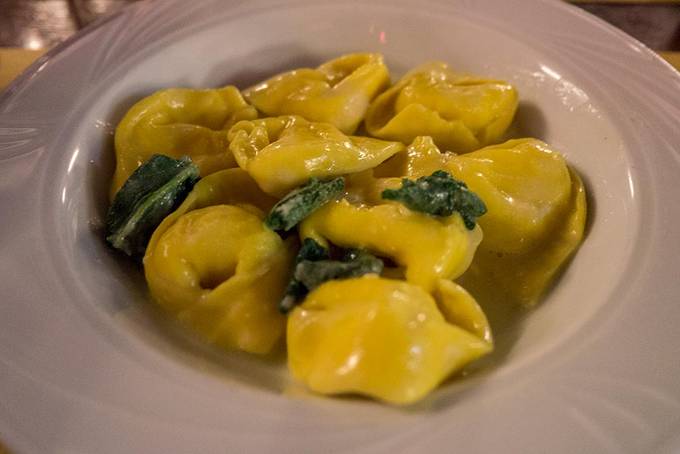 Lasagna alla bolognese
Some claim Bologna is also the birthplace of lasagna, although that's still up for debate. Regardless, Emilia-Romagna is a good place to try this classic, always made with spinach pasta sheets, and you'll find it on most restaurant menus.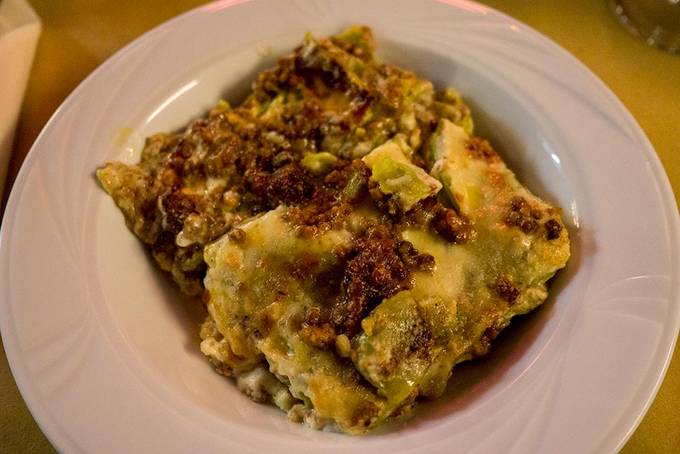 Roasted meat with balsamico
If you visit Modena, then this dish is a must. Your roasted meat of choice will be served with a rich gravy and a sweet balsamic sauce.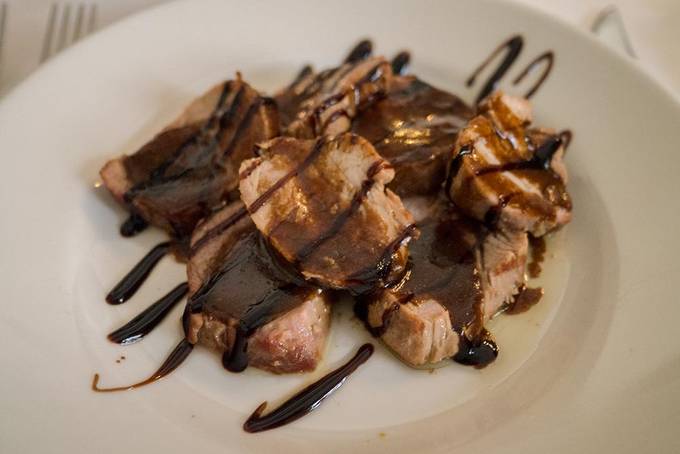 Amaretti biscuits
They might not look too exciting, but these chewy marzipan biscuits are just perfect. The best ones we had were from Modena market (stall 94).
Torta di riso
Torta di riso is a cross between a rice pudding and a flan, flavoured with almonds, lemon rind and anisette. It's pretty filling, so usually eaten as a snack rather than dessert.
For more info on Emilia-Romagna, I've also written about Parma, Modena and Bologna.
—Yasmine