Welcome to Mouraria, Lisbon
And, now, for something a little different ... we're in Europe!
It took about five minutes for me to fall in love with Lisbon, with its cobbled streets and tiled buildings, sun-filled squares and shady alleyways.
For the last month we've been staying in Mouraria on the third floor of a pastel blue building overlooking a small square. There's always something going on, a dance performance, a violin player, people bbq-ing or reading at the pop-up library.
Mouraria is a residential area right next to Rossio Square. It's picturesque and colourful, but this is no Disneyland. The buildings are crumbling and covered in graffiti, its charm is that it's so lived-in.
Underneath our apartment, there's a restaurant that has to be my favourite in Lisbon. Run by two sisters who serve up huge plates of fish and steak, it's always packed and the chatter makes its way through our windows every evening.
Each building on the street has a portrait of the elderly residents who live there, a series called 'A Tribute to Mouraria' by the photographer Camilla Watson. And even though there are a lot of tourists, and every now and again a walking tour goes through our square, there's a sense of community and a laid-back way of life here that's so appealing.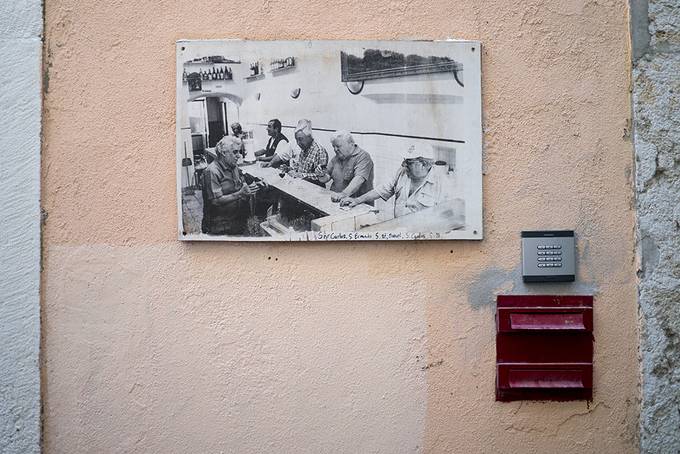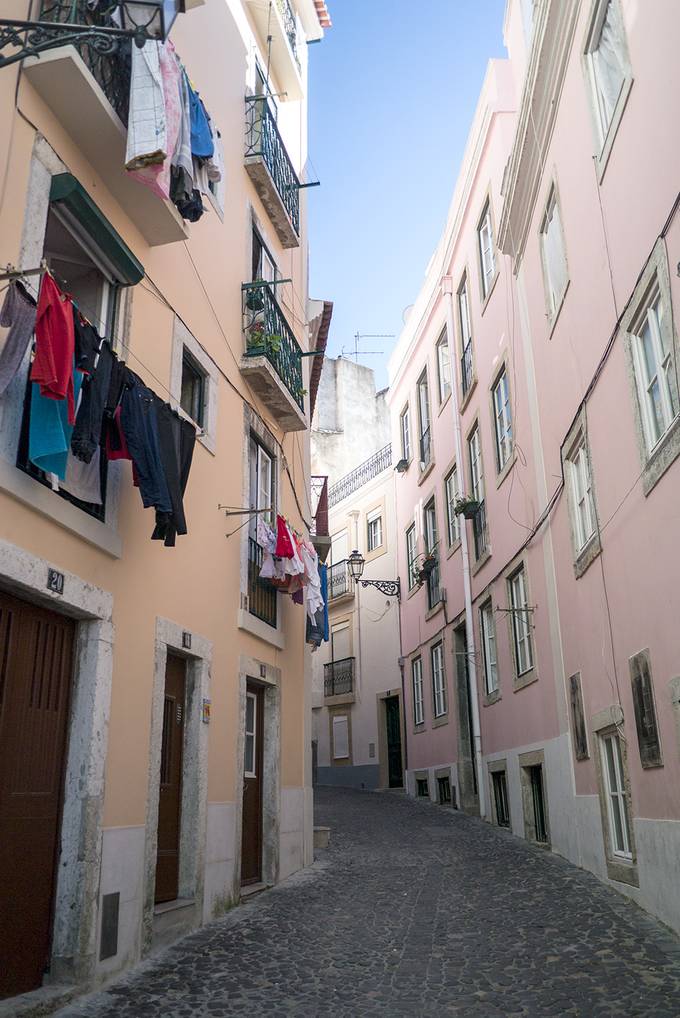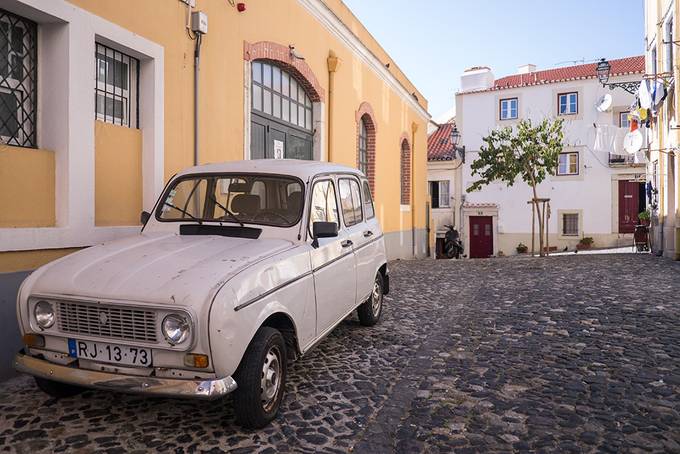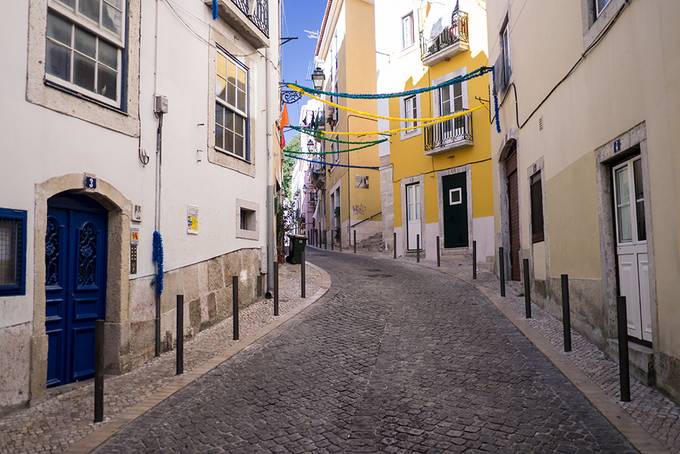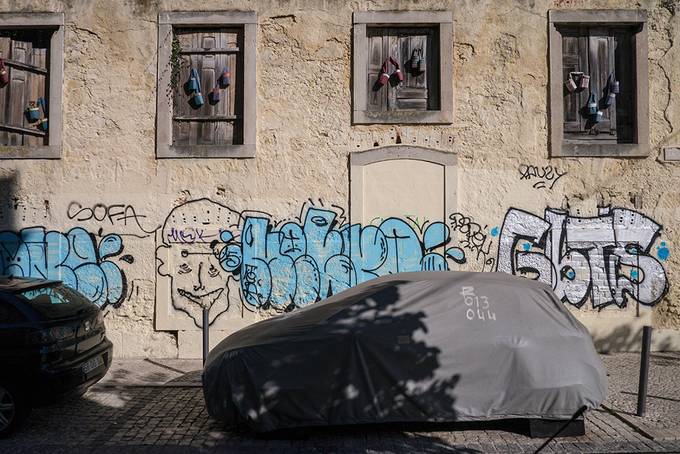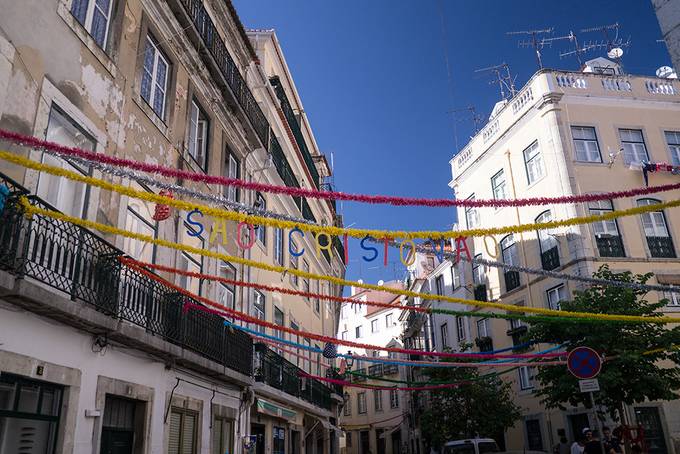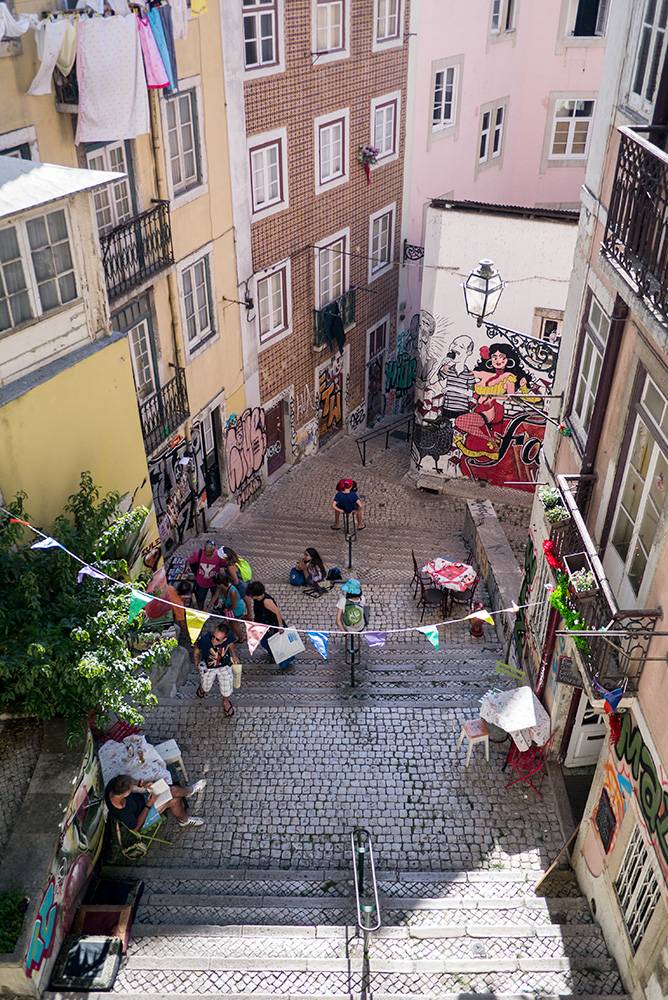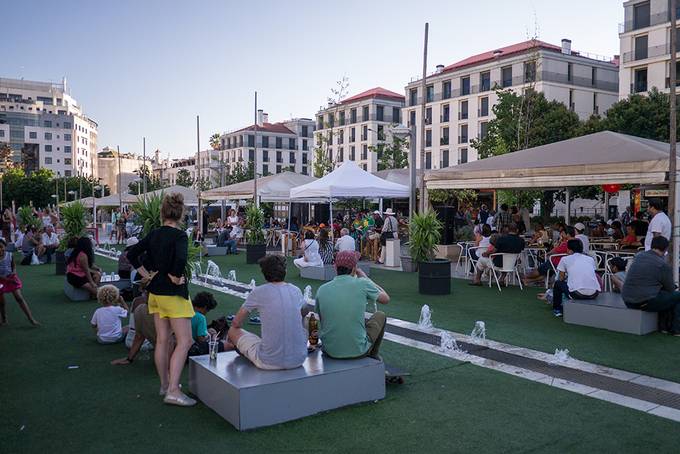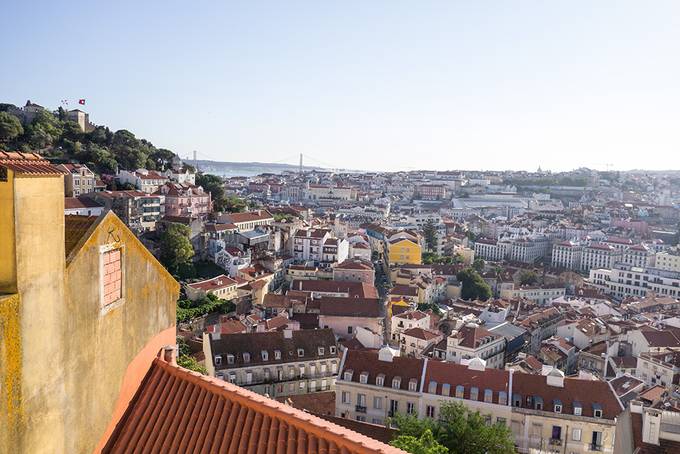 Our month has been full of cooking (we finally have a proper kitchen!), yoga classes, catching up on work and drinking pingados at kiosks around the city.
It's been exactly what we needed. After a year of always choosing the hardest option, we're doing something easy and it's so refreshing. This summer we have a string of month-long visits to European cities lined up, and then in November we're setting off on what might just be our biggest adventure yet (hola Cuba!).
—Yasmine