First off, two days is not enough time in Singapore. We limited our time here as it's much, much more expensive than the rest of Southeast Asia (or anywhere really, it was recently listed as the world's most expensive city). But there's plenty to do and we would have liked a couple more days to explore outside of the city.
It has the reputation of being a little boring, but we were pleasantly surprised and really liked it. It's super clean, so safe and everything is so easy. It felt a holiday from travelling and even though we spent our two days rushing around trying to see everything, we somehow left feeling rested.
Little India
Little India was our favourite area in Singapore, it's colourful, bustling and full of life. Thanks to a great hotel recommendation from Colin's dad Brian (Perak Hotel), we stayed in this area. It was such a good spot to explore and we could walk right into the centre of the city.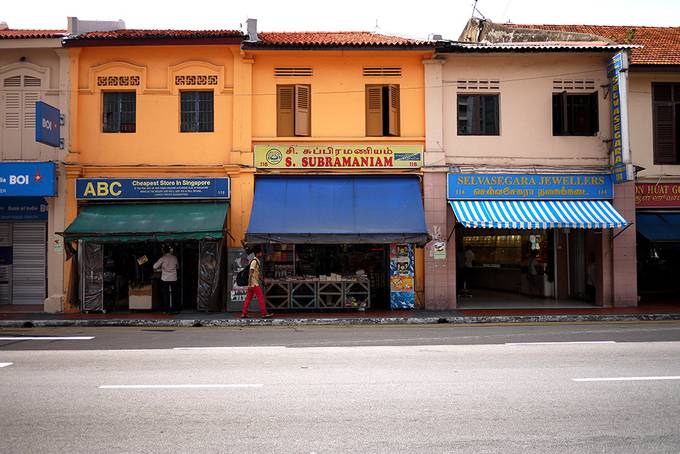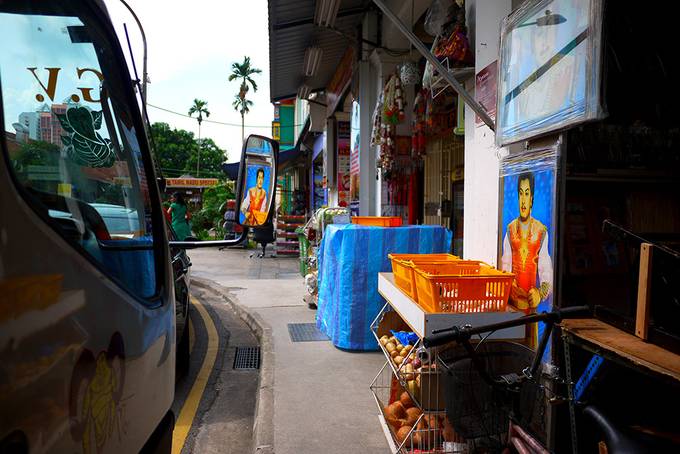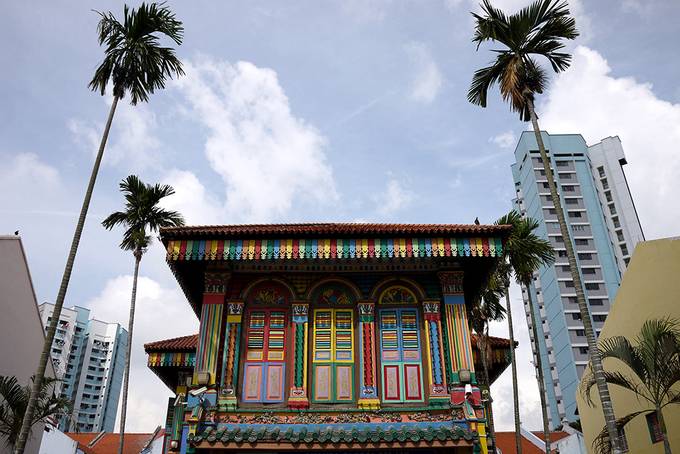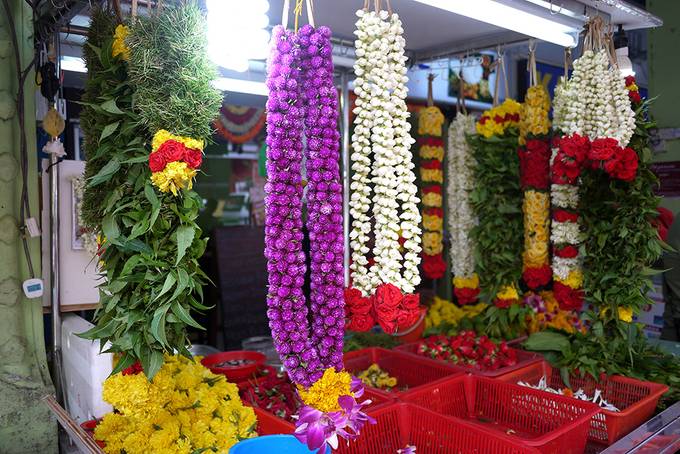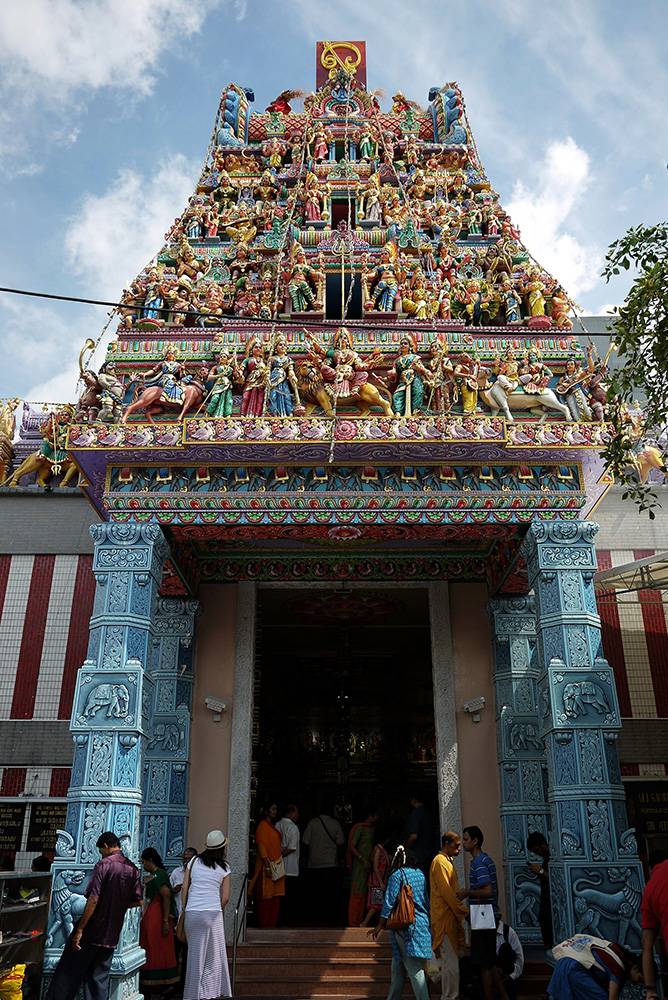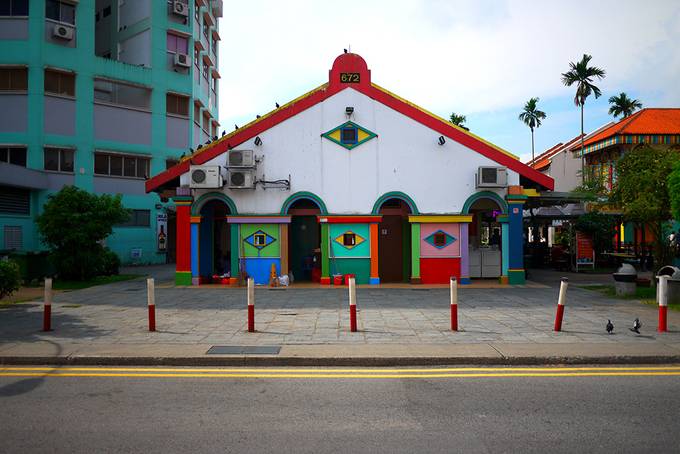 Food
Two days is not enough to get stuck into Singapore's food scene and after six weeks of eating a lot of fried food in Malaysia, we were craving salads. The highlight was definitely the chilli and butter crabs we tried on Saturday night, at a lovely dinner hosted by Brian's friend Mui.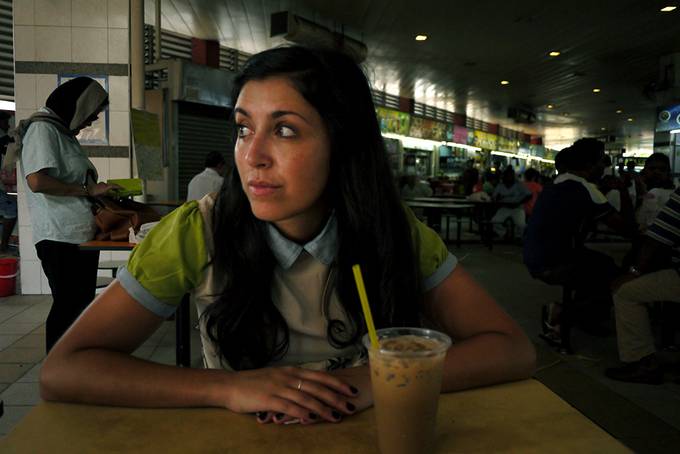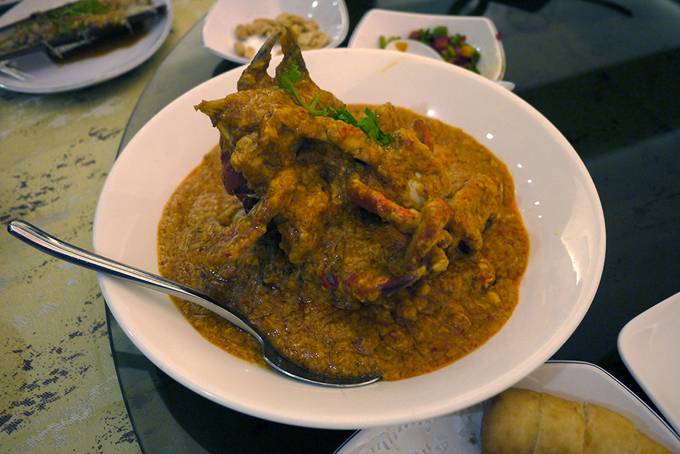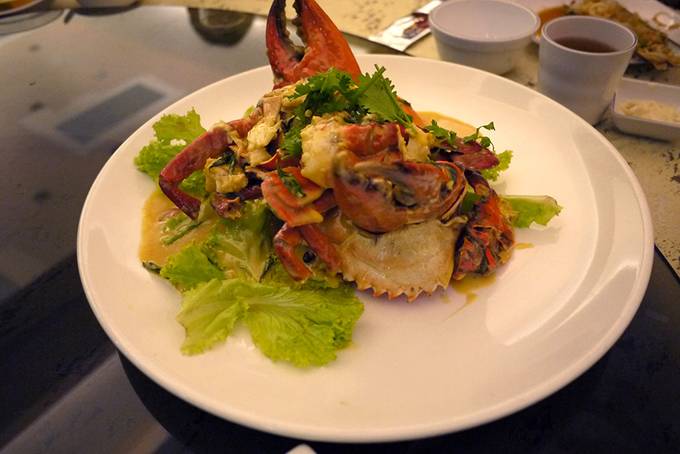 Architecture
Singapore is filled with skyscrapers, but there are also some really interesting modern buildings amongst the standard glass boxes, as well as temples, mosques and restored shophouses.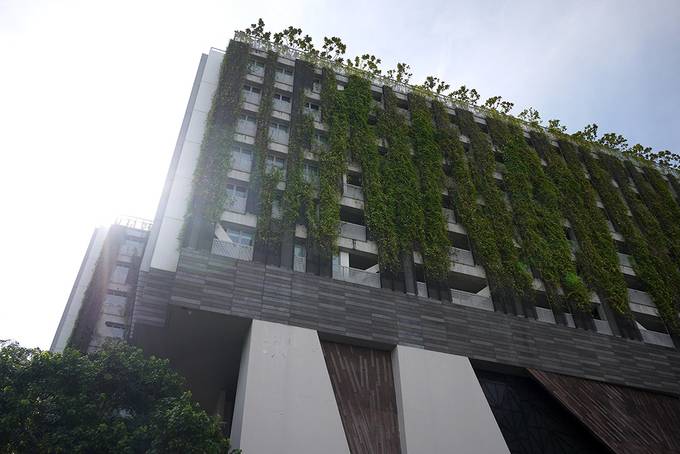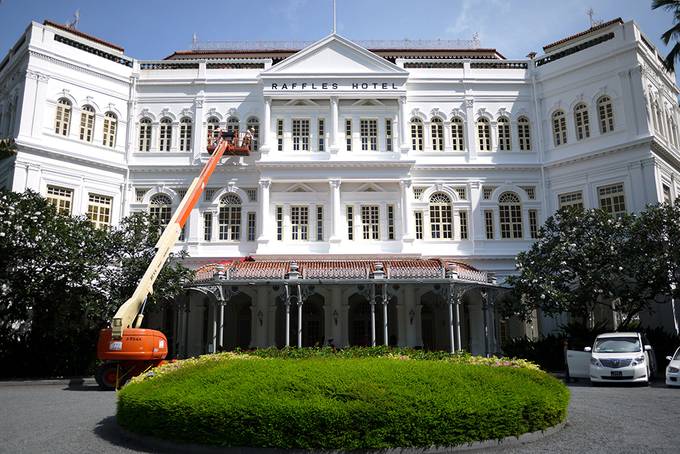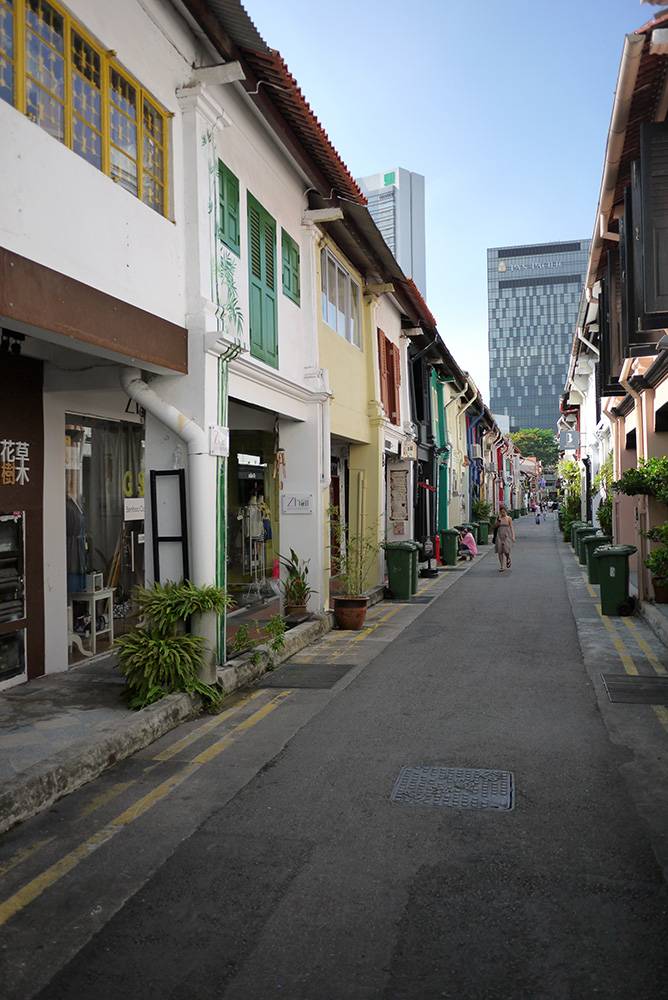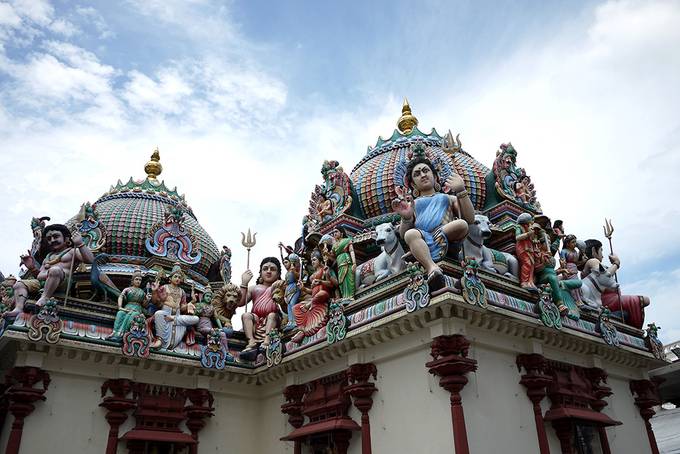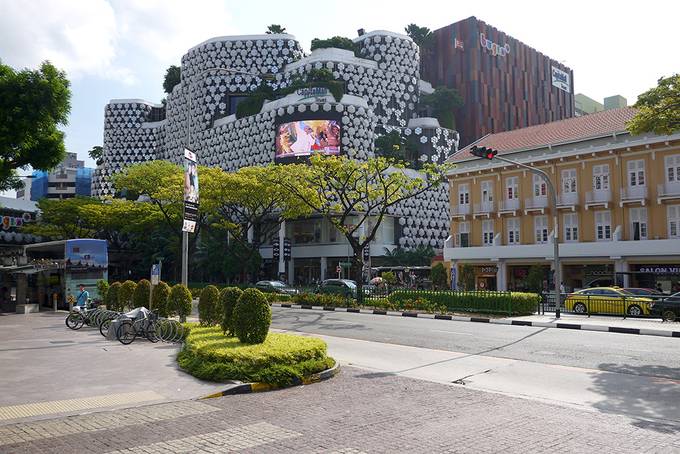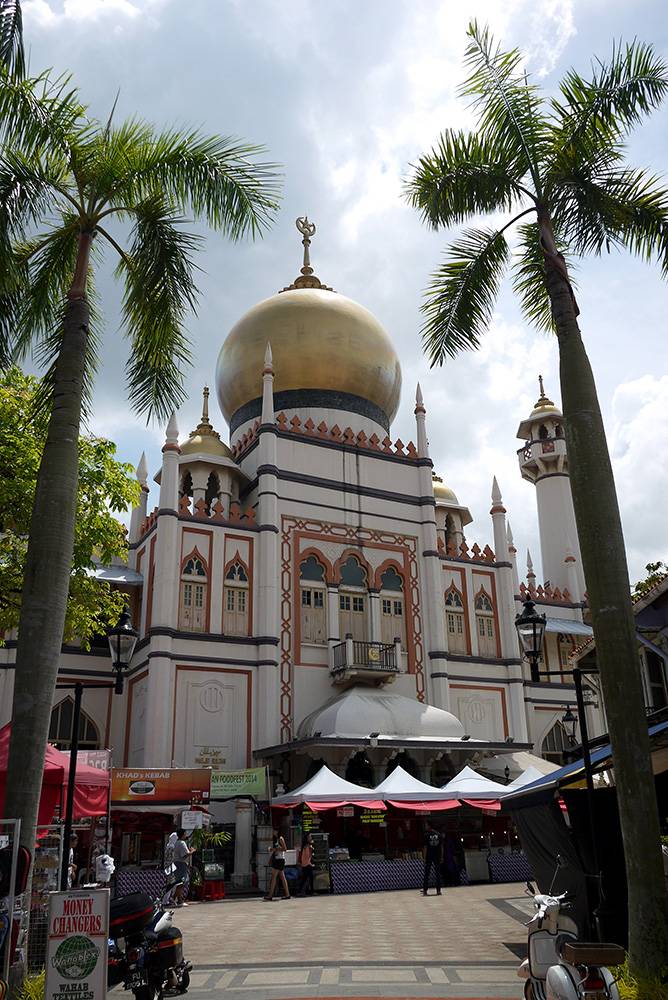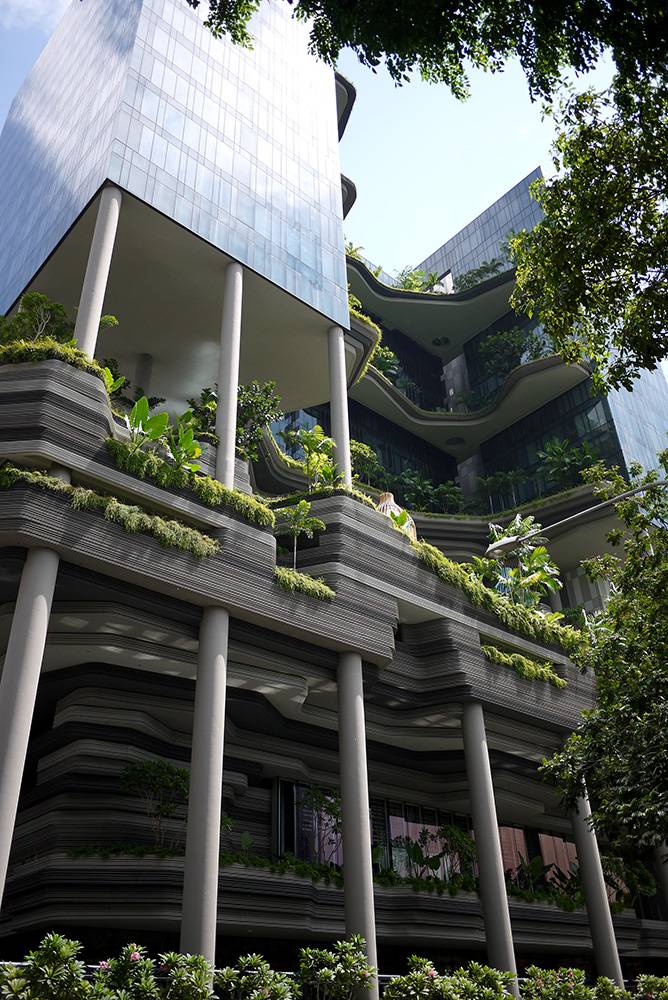 We became a bit obsessed with this last one, it's absolutely massive and looks like something out of the future.
Gardens by the Bay
Gardens by the Bay is a big park right in the city, with conservatories, lakes, flower gardens and 'supertrees'. The supertrees, which are massive tree-like vertical gardens, were amazing and walking along the path between them felt like the set of a sci-fi film. The rest of the gardens were nice, but not really worth the hefty entrance fee.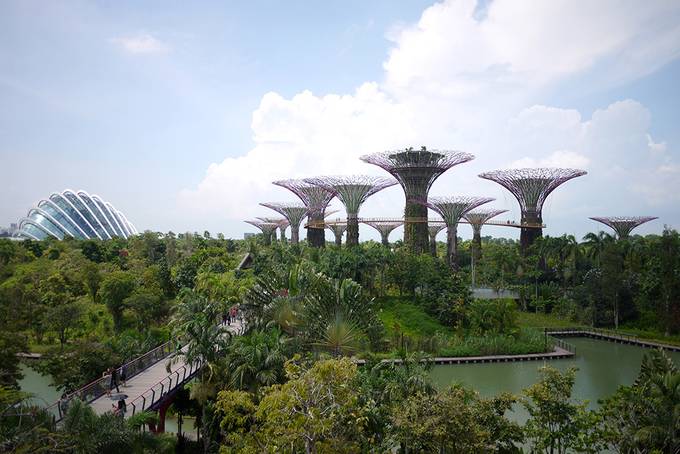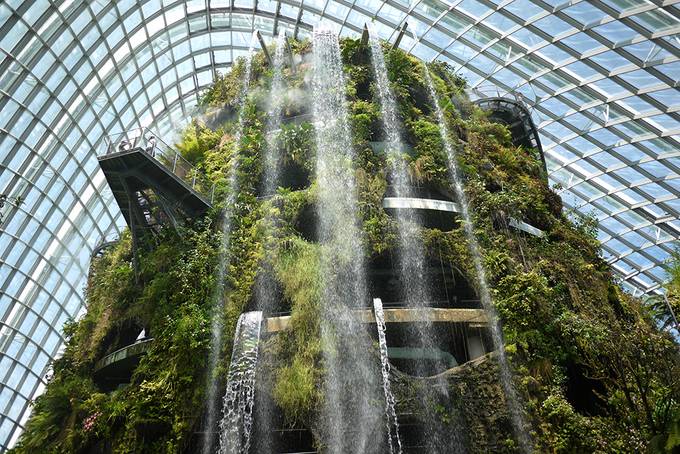 Ok, the cloud forest was pretty cool too.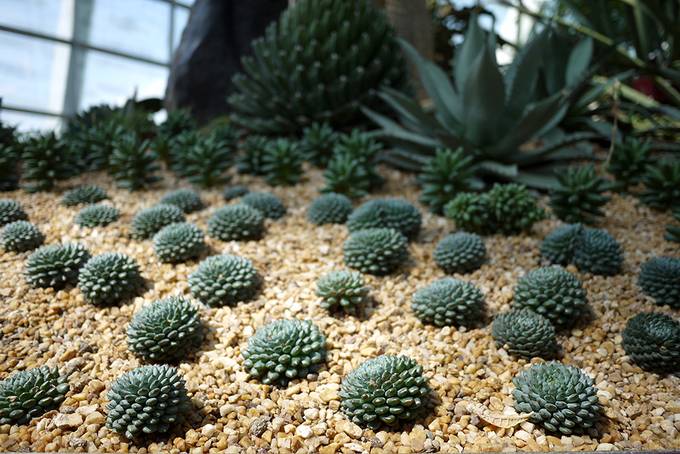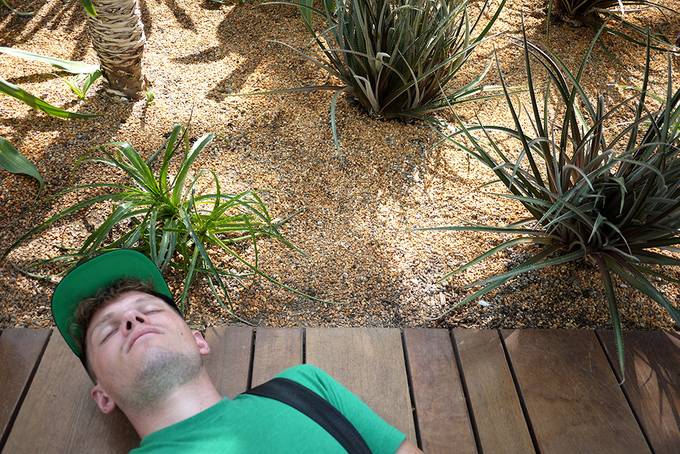 Taking a quick break from looking at plants.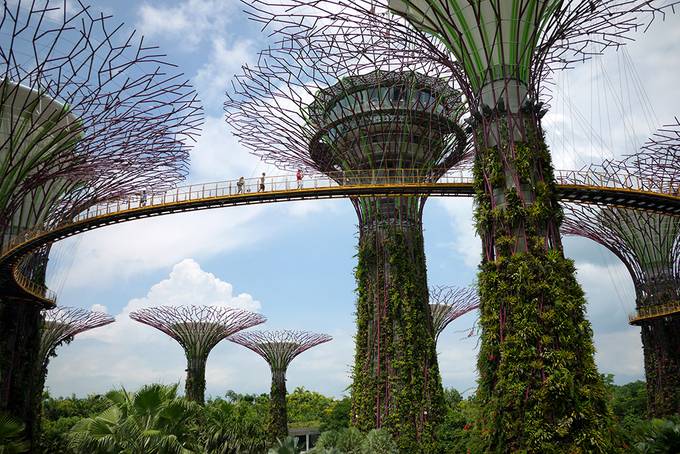 The view of the city from the walkway is pretty great too! Singapore is such a green city.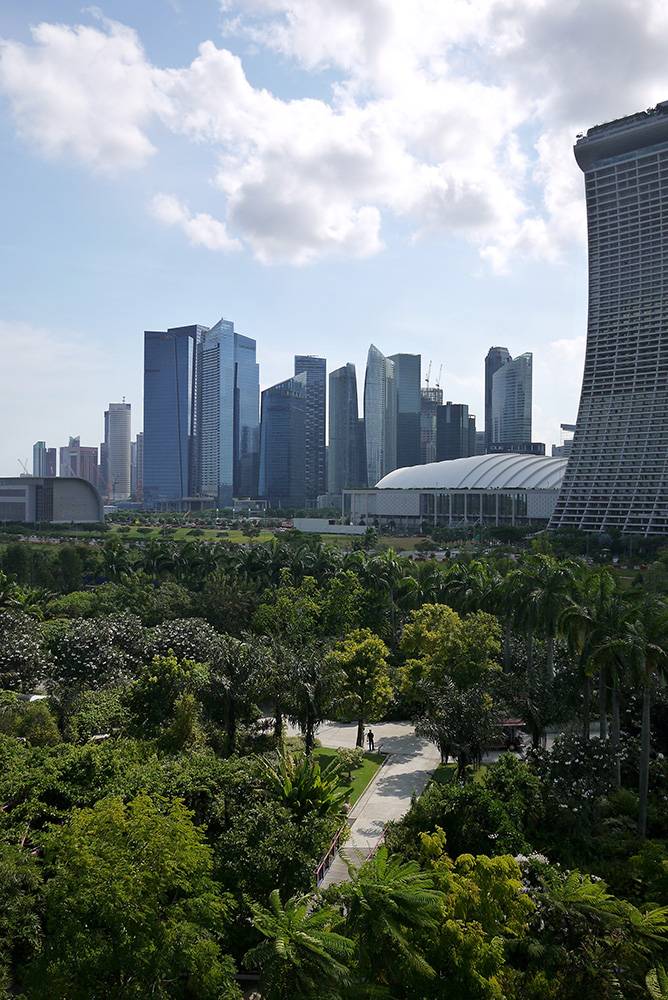 Marina Bay Sands
This building is a bit of a monstrosity dwarfing the other skyscrapers, with a giant boat structure at the top of the three towers. Inside are massive malls and a huge hotel (including an incredible infinity pool). But the view from the top is stunning at sunset, and has to be the best city view we've seen (and we've seen a few!).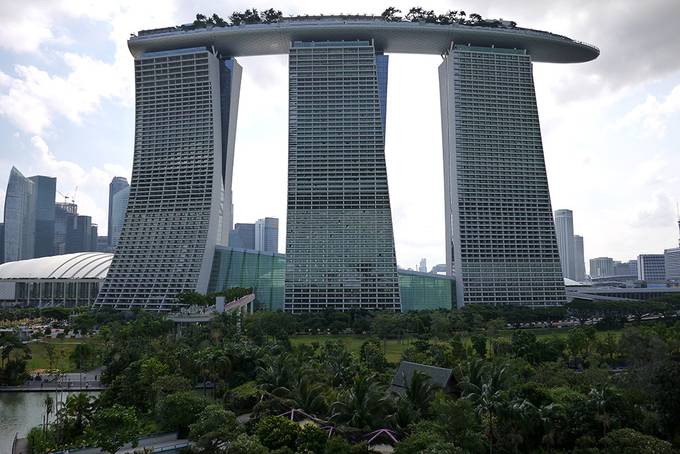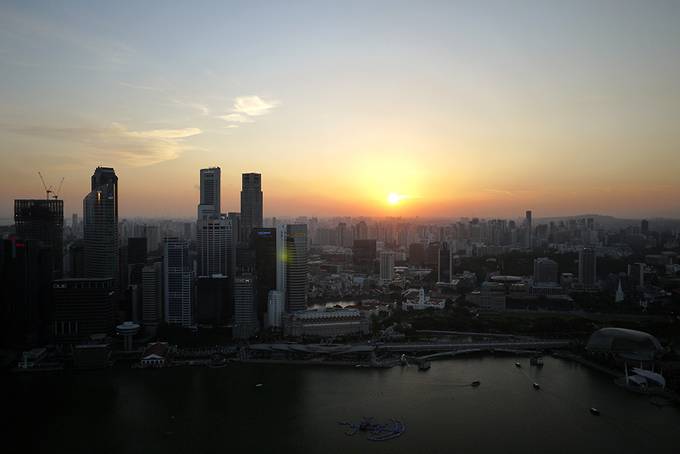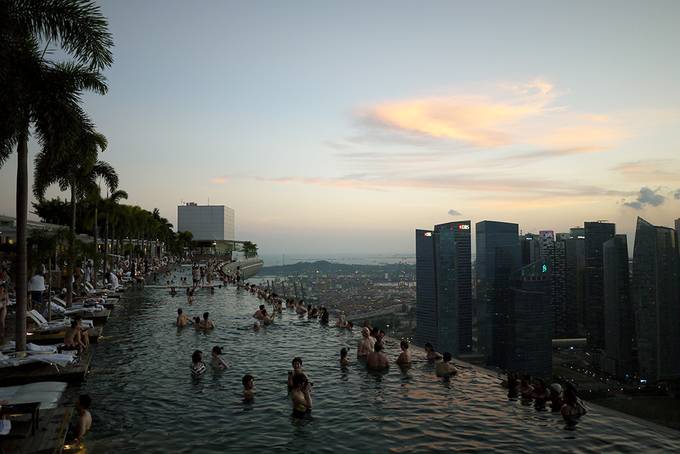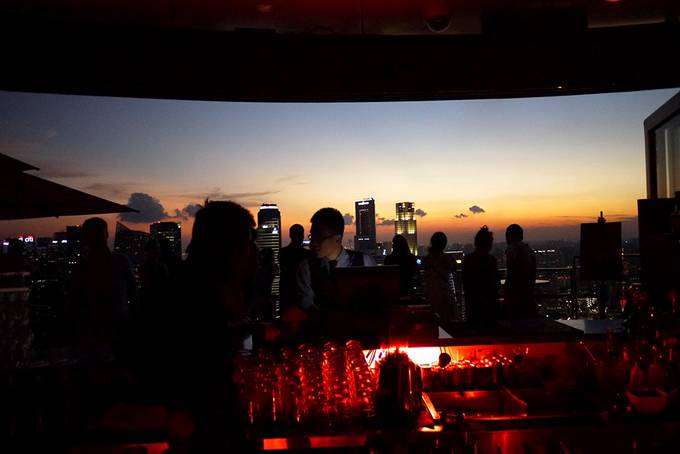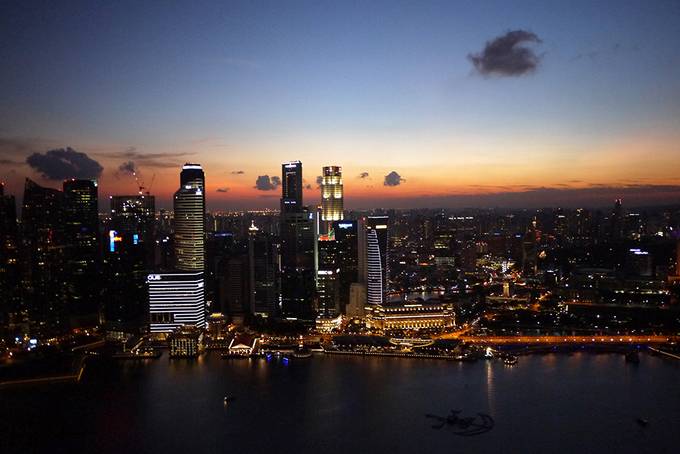 I'm pretty sure we'll be back to Singapore, there's plenty more that we didn't get a chance to do and it's a good stopping off point for other places in Asia. Until next time!
—Yasmine