After a little blogging hiatus while we spent time with friends and family, it's time to delve back into the last of our Australian adventures.
The Explorers Way, the last leg of our road trip, stretches from Adelaide to Darwin, but we made our way up from Alice Springs.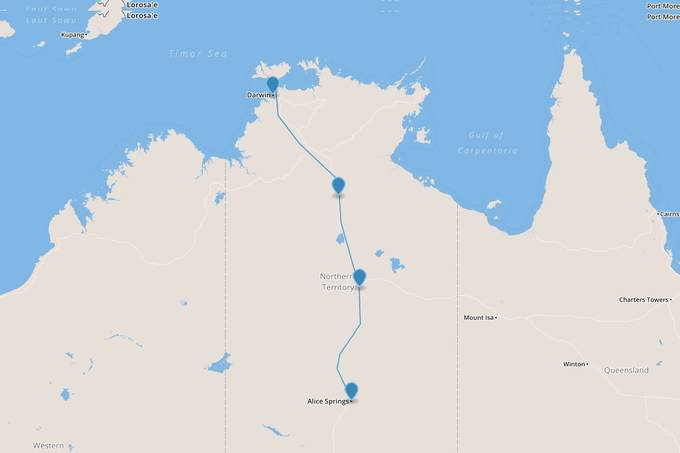 We stayed in Alice Springs for one day before setting off. The town itself is nice enough, but we found the obvious inequality and social problems depressing. The plight of the Aboriginal people in Australia is not something that I was really aware of before visiting the country, but it is very noticeable if you spend some time in these Northern Territories towns. To find out more, I'd recommend watching the John Pilger documentary Utopia, which we found really enlightening.
The scenery along this highway is all pretty flat and barren, without much variation. There are a few stops on the way, mostly roadhouses and tiny outback towns, as well as the Tropic of Capricorn (not much to see, but kinda cool anyway!). For us, the route was mostly a means to an end, the quickest way to get back up to Darwin for our November 2nd deadline.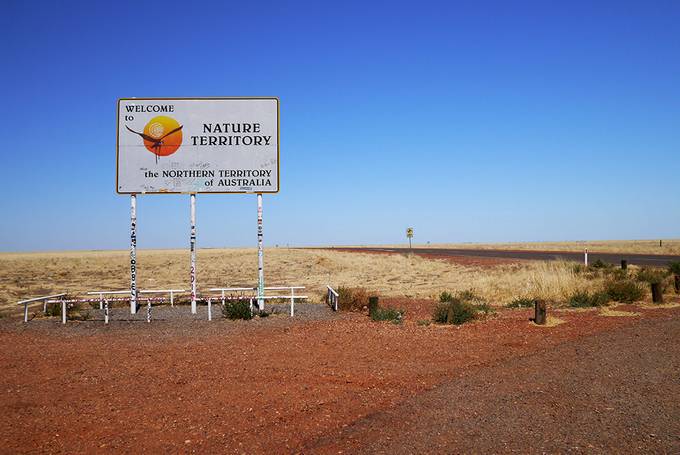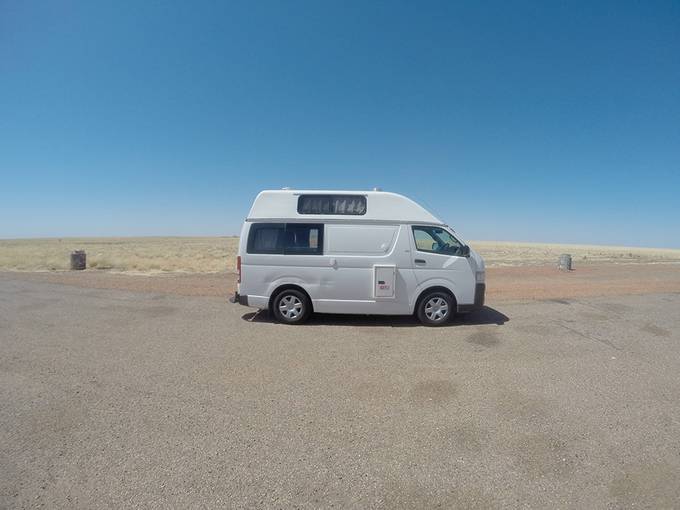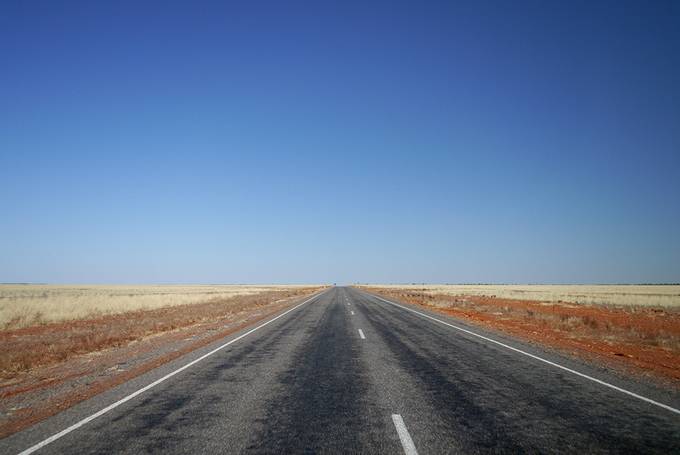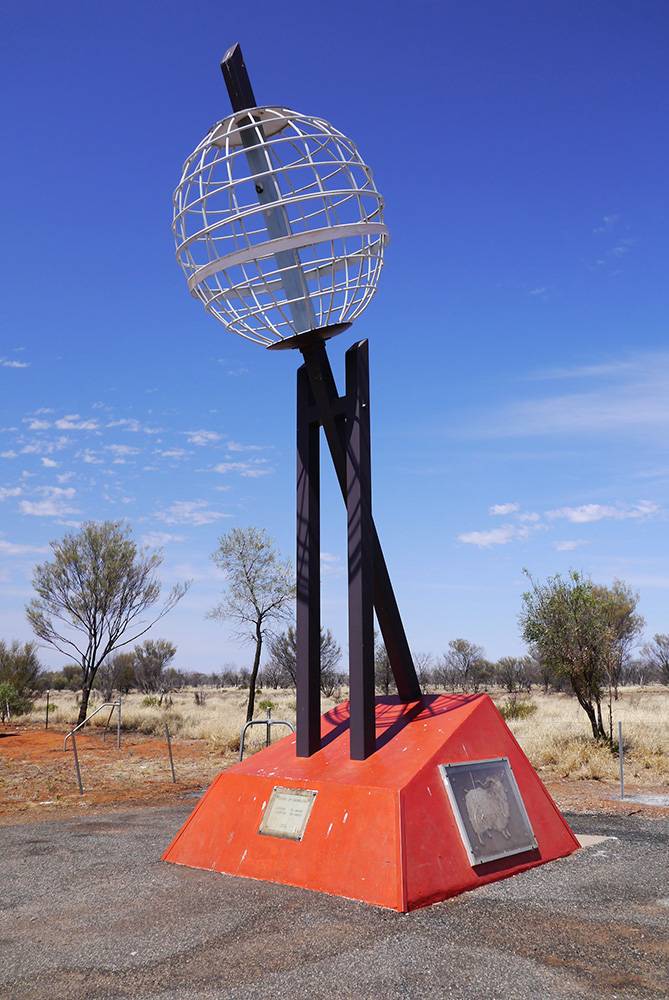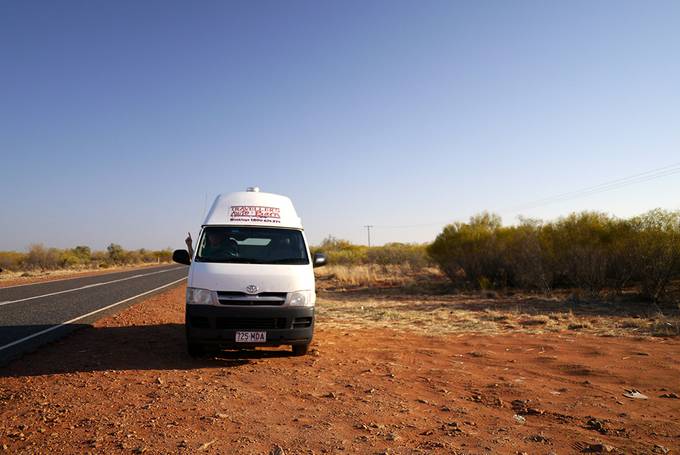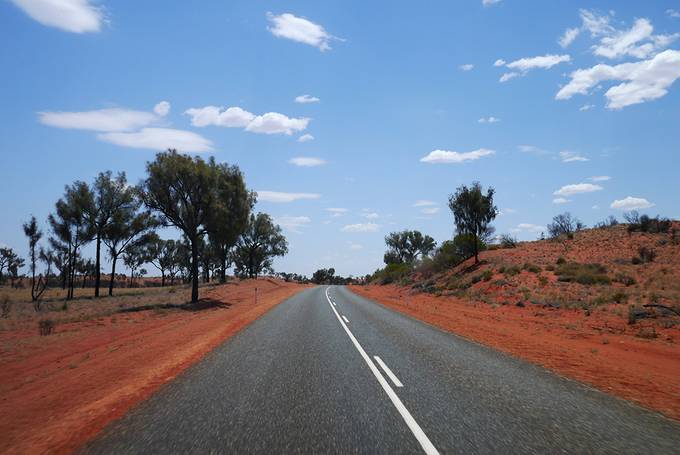 About a third of the way up is Wycliffe Well, which claims to be the UFO capital of Australia. In reality, it's a roadhouse and officially the weirdest place I've ever been. An empty campground covered in alien paintings, a small shop run by a European backpacker and a large group of intoxicated locals hanging out under a bridge, and that's it. It had this post-apocalyptic, spooky vibe, even in the middle of the day.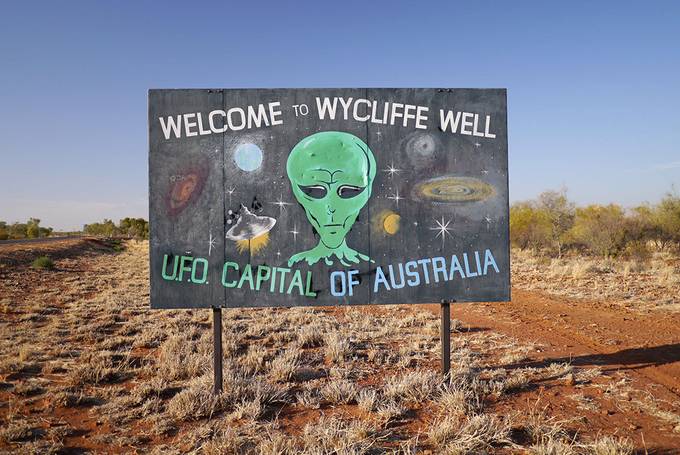 So we decided against staying here and continued on to the almost-as-weird Three Ways Roadhouse.
Our final stop on the highway before our detour to Kakadu National Park (more on this to come) was Daly Waters, a very small town (as in three or four buildings) that pretty much everyone taking this route passes through. We were there in the off season so the campground was a lonely dust bowl. But we did have the beef 'n' barra barbecue at the famous Daly Waters Pub, which was pretty great after a couple of weeks of pasta and cheese sandwiches.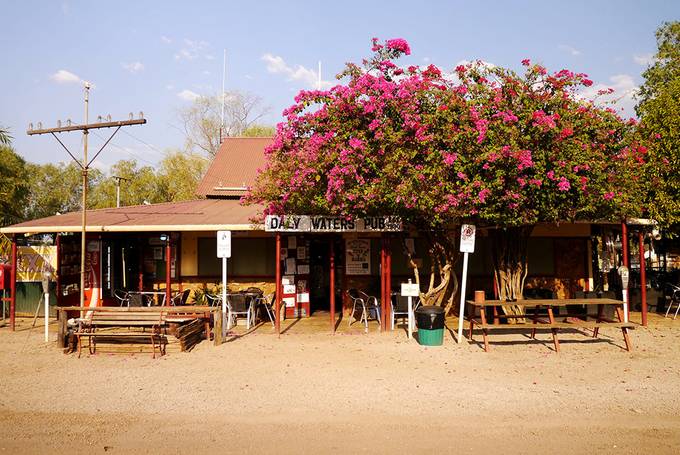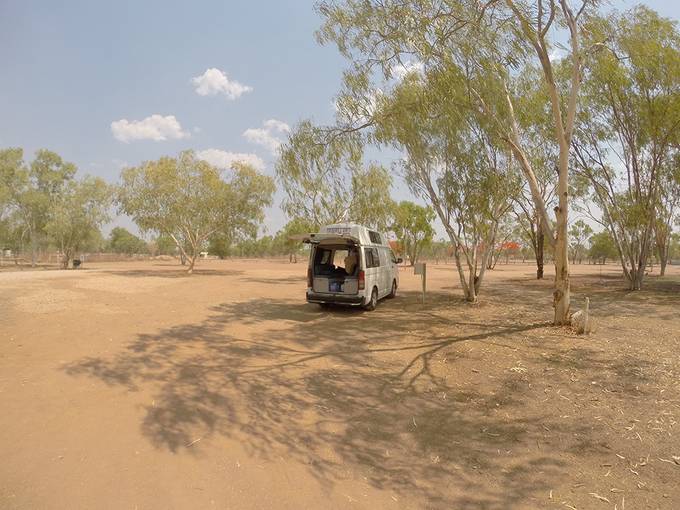 The Daly Waters to Darwin section of the highway has some hot springs that you can stop off at (not exactly what you're after when it's 40 degrees, but they look nice), as well as Edith Falls, a lovely waterhole with a waterfall. You can swim here, but it's not guaranteed to be croc-free so we didn't risk it!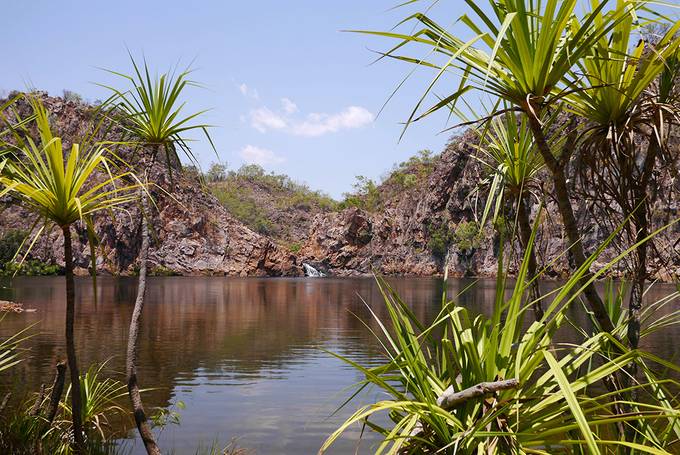 Another 900 miles through Australia done!
—Yasmine