A street art guide to Lisbon
Lisbon is covered in graffiti. There are tags on the crumbling homes of Mouraria, colourful paintings on the streets of Barrio Alto and huge murals on the abandoned buildings of the business district.
Rather than being seen as a nuisance, street art is encouraged here, some of the pieces have even been commissioned. The result is a really interesting mix of traditional architecture and urban art.
Waterfront
Rua Jardim do Tabaco, which runs along the waterfront from Alfama to Santa Apolina, has some of our favourites, including the Pixel Pancho and Vhils collaboration.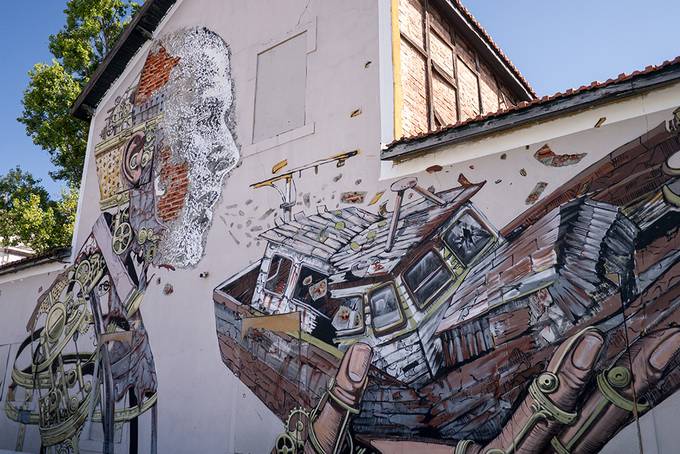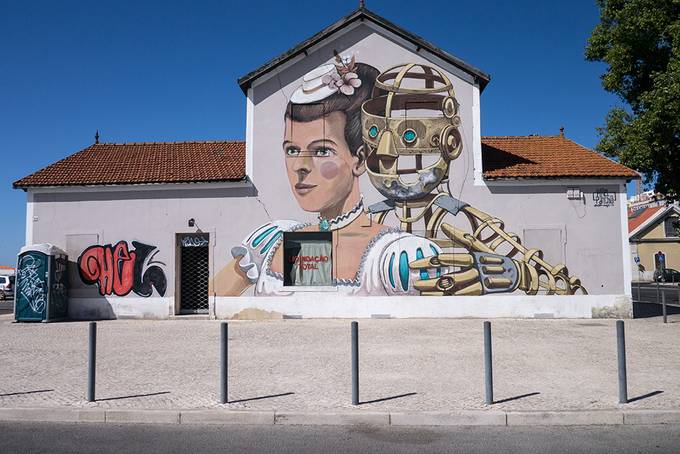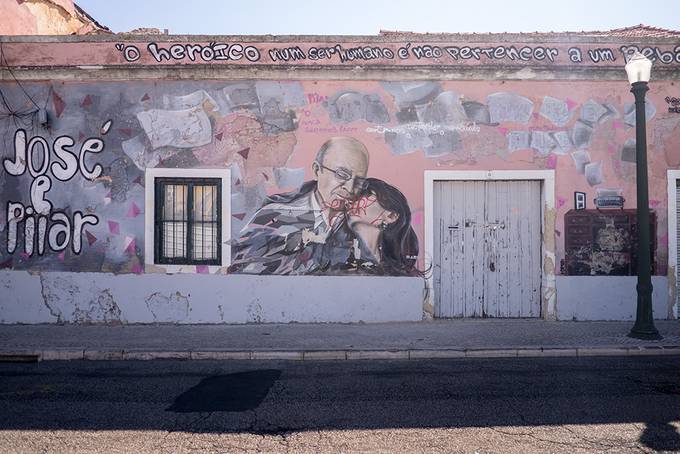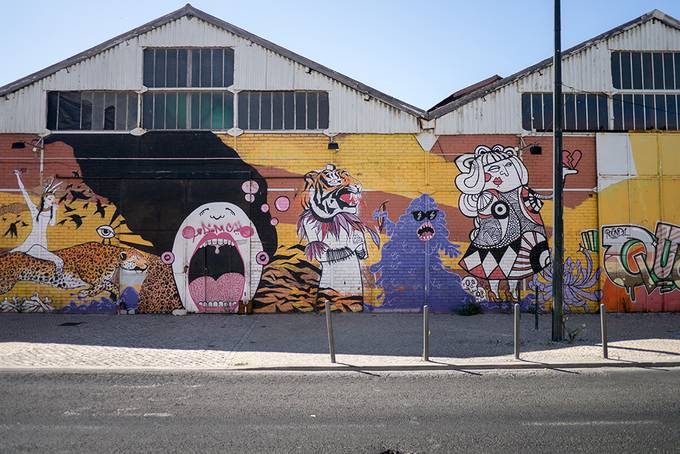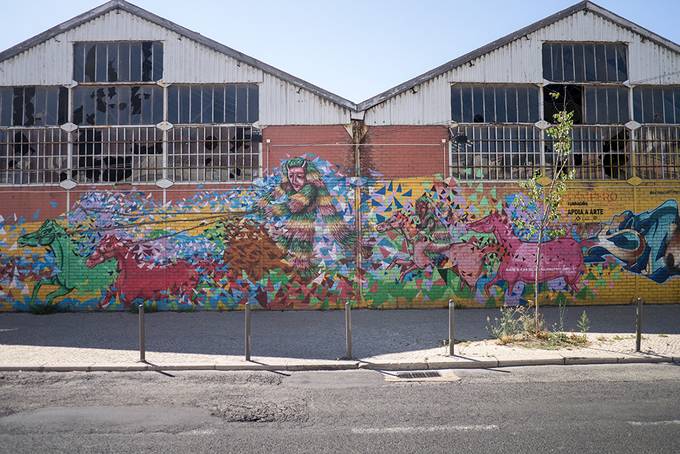 LX Factory
The LX Factory is a creative hub that's covered in murals and street art. A converted fabric factory, it now houses design agencies and a big co-working space, as well as coffee shops, restaurants and boutiques. There's even a flea market every Sunday.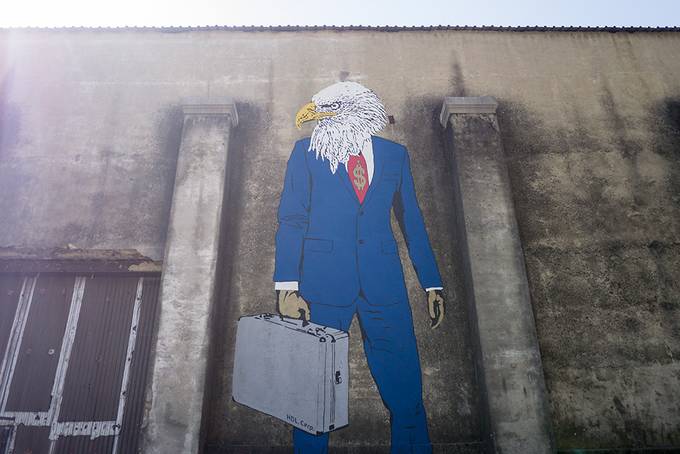 Avenida Fontes Pereira de Melo
These are probably the most well-known pieces of street art in the city. In 2010, the Crono Project invited international artists to help turn the abandoned buildings of Lisbon's business district into art projects.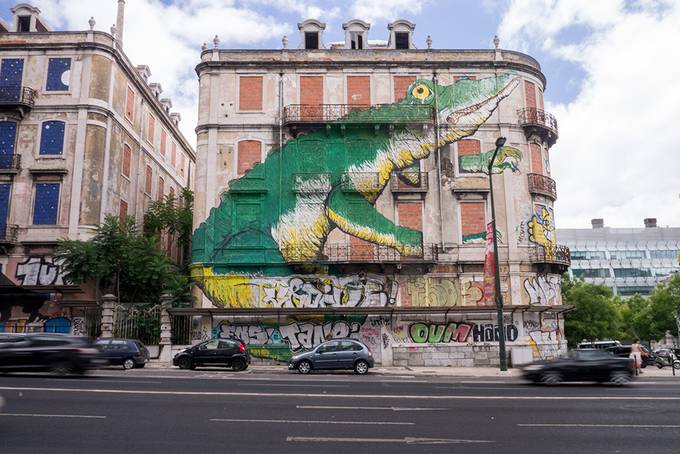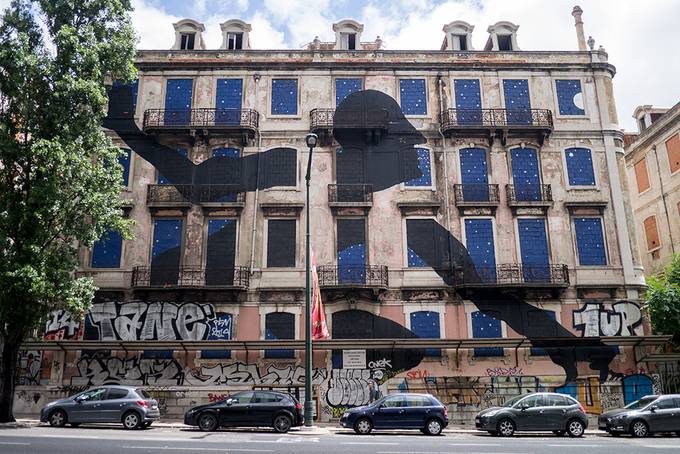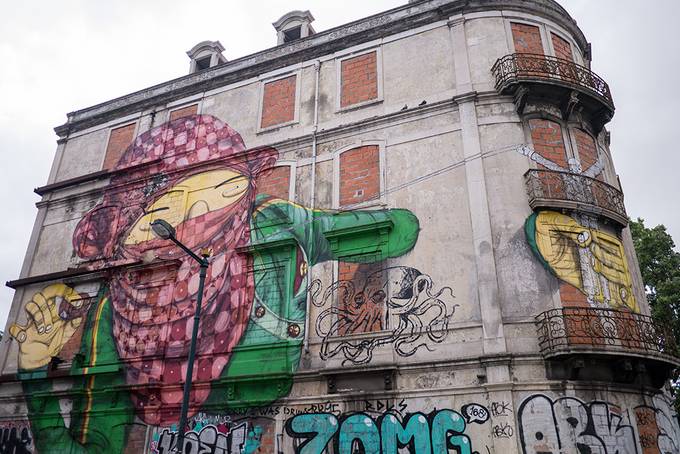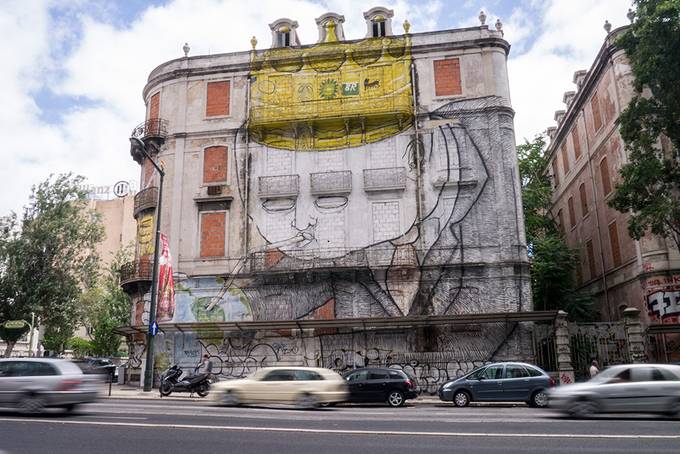 Just off the nearby Avenida da Liberdade is one more, this surreal horse painting by Aryz.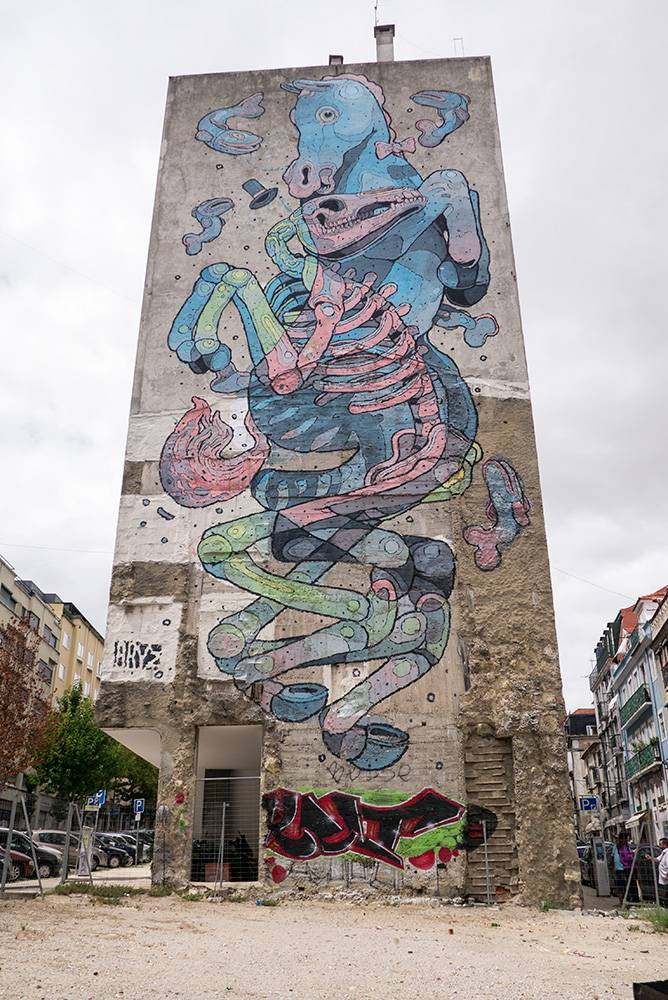 Chão do Loureiro car park
Underneath our local supermarket we came across a surprising street art find. Each floor of the car park on Largo Chão do Loureiro has been decorated by a different artist. The fourth floor was our favourite.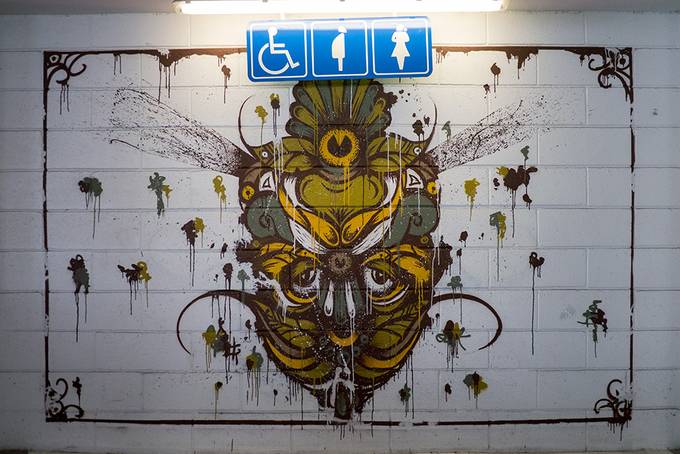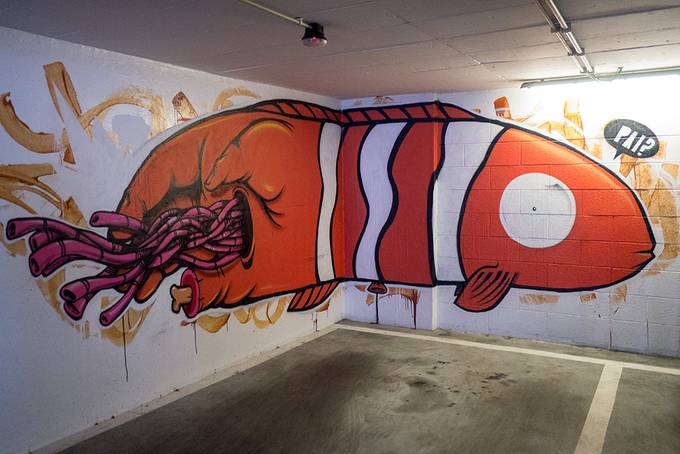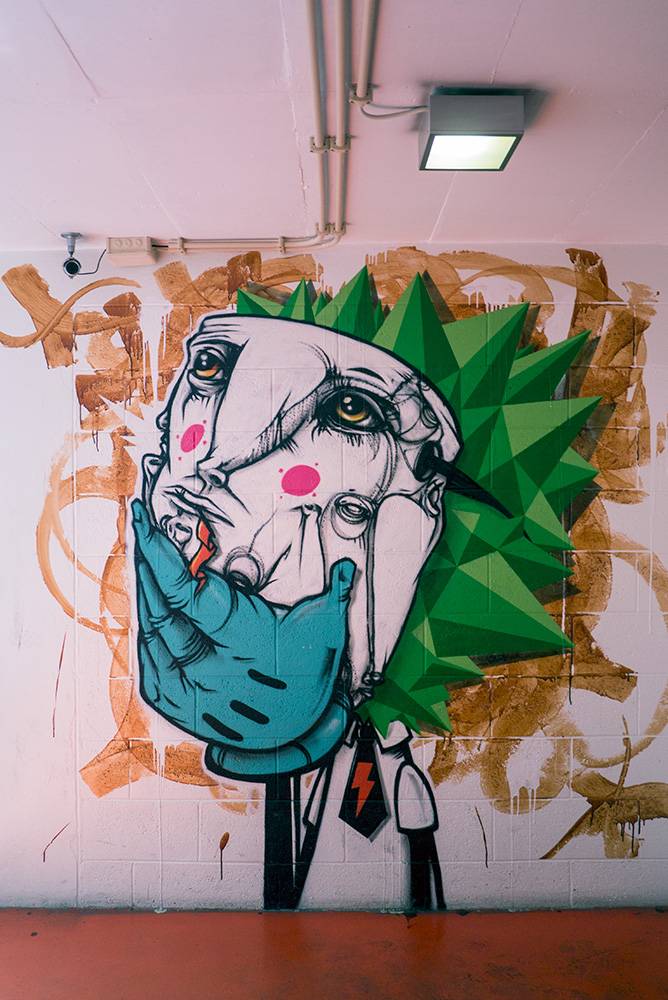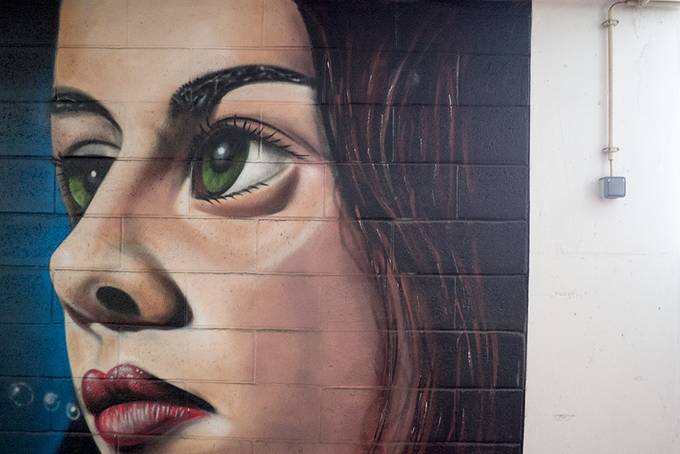 If you're headed to Lisbon, have a look at my other posts on Mouraria and those delicious custard tarts!
—Yasmine