A short guide to Kotor, Montenegro
There are two sides to Kotor. Most of the time it's a quiet little town, almost like a village. Walking around you have the maze of alleyways to yourself, just a few cats, the odd person sweeping the street outside their house.
And then the cruise ship rolls in. It happens a couple of times a week and crowds of people clamber out to explore for the day. I'm fully aware that complaining about tourists when you are a tourist is ridiculous (even if you do have your own apartment and shop at the market like everyone else). But when you're somewhere so small that it only takes five minutes to walk from one end of the old town to the other, adding hundreds of people with cameras and backpacks is a little much.
That's not to say that we didn't like Kotor. It's beautiful, on the edge of a bay, surrounded by mountains. There are lots of hiking trails nearby. The pace of life is relaxed. And it's 20°C and sunny in November.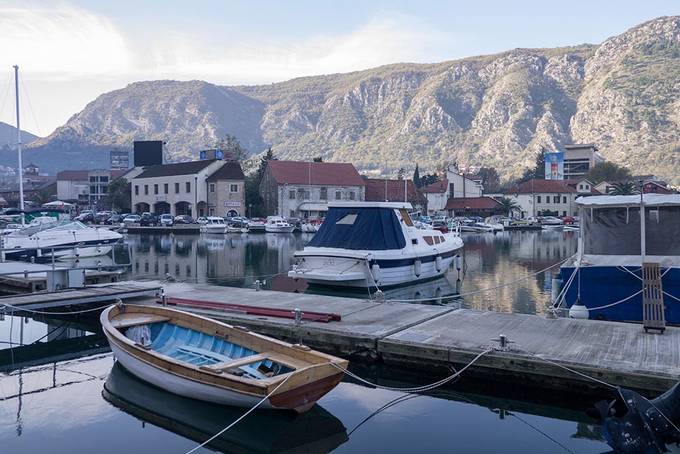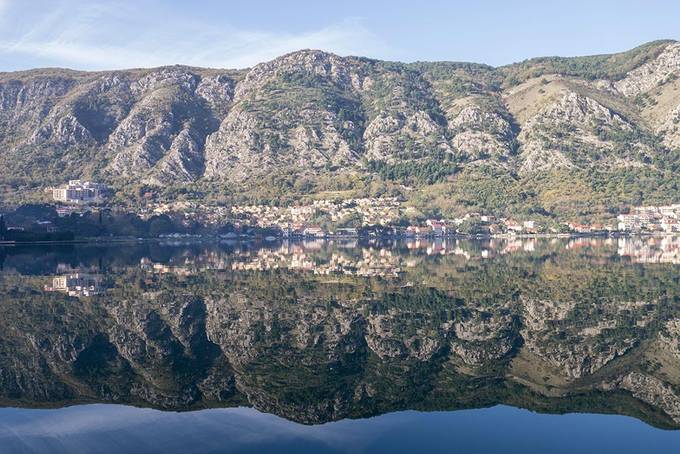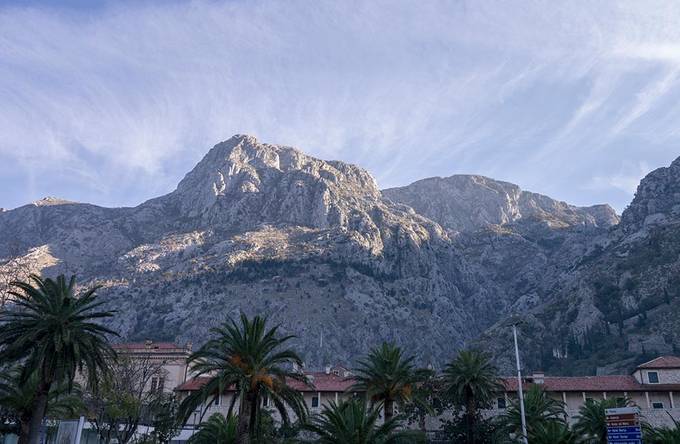 Old Town
Kotor's medieval old town feels a bit like stepping back in time, with grey buildings, grey cobblestone streets and grey mountains.
The alleyways are a labyrinth that take a while to get used to. Even Colin, who can usually navigate himself around a new city within minutes of arriving, got lost a few times in our first week. But it's so small that it doesn't take long until you pop out onto a square you recognise or one of the big gates at the wall around the edge.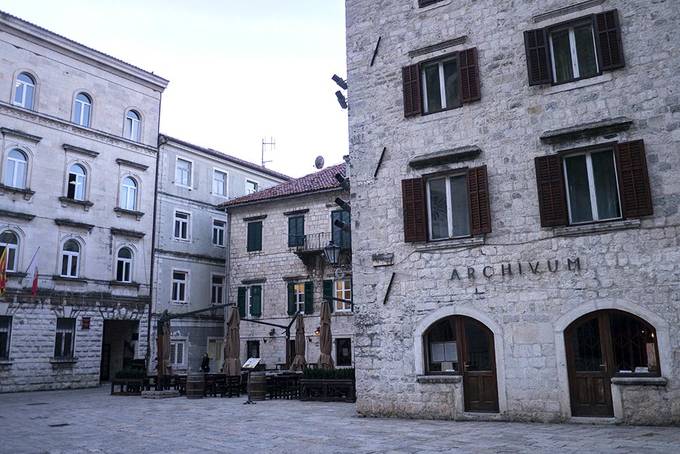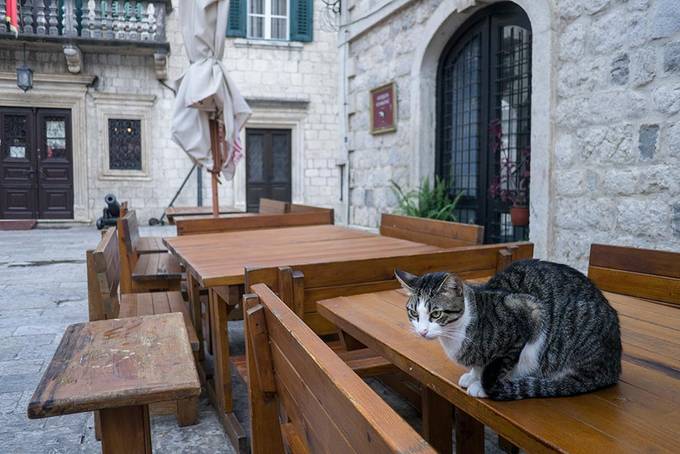 Market
The owner of our apartment warned us about the market by the lake, "I've seen them charge €50 for a kilo of cherries". But there are a few stalls with their prices written out and if you go when the cruise ship isn't in town you should be ok. The fruit and vegetables are all very fresh, and there's a good selection.
Castle of San Giovanni
Nestled into one of the mountains overlooking the town is the Castle of San Giovanni. There's a steep path with 1,300 steps that lead up to it, and it takes about an hour and a half to get there and back. At the top there are great views of the triangular old town and the harbour.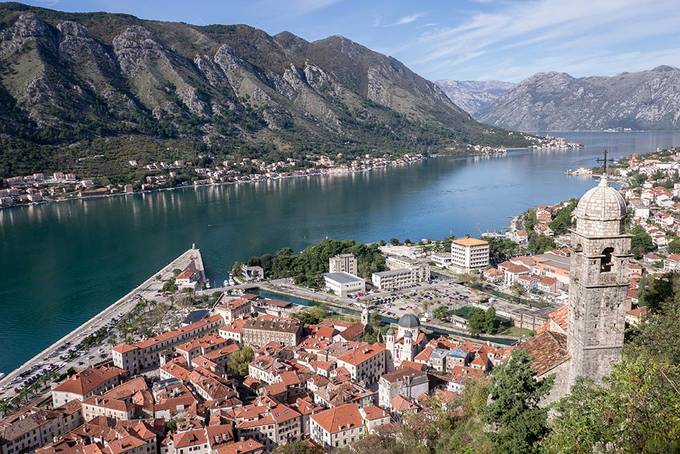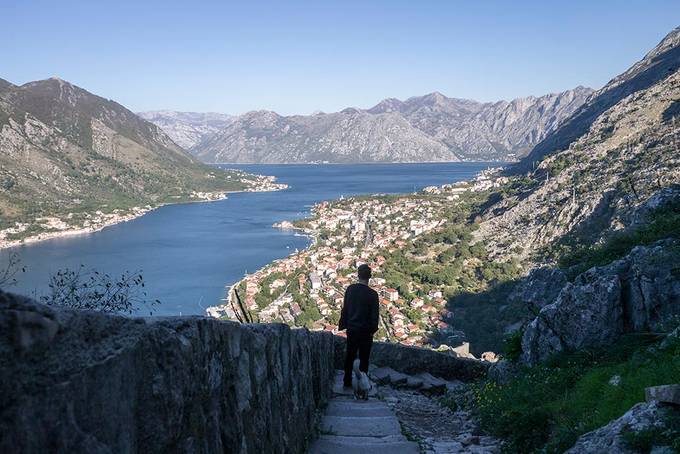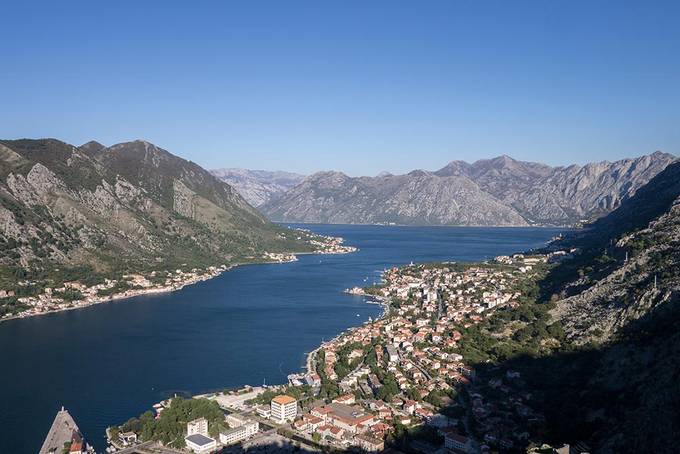 Hiking
There are lots of trails in the mountains surrounding Kotor and we didn't have a chance to explore as many as we wanted to.
This route starts off on the same path as the one towards the castle, but there are fewer people and the views are even better.
Just follow the red and white signs.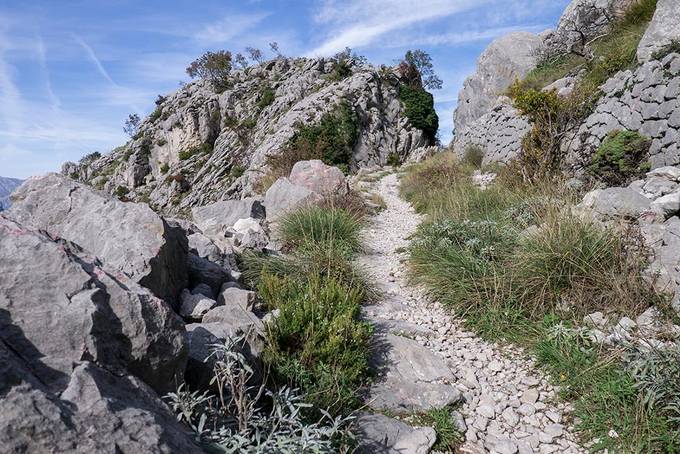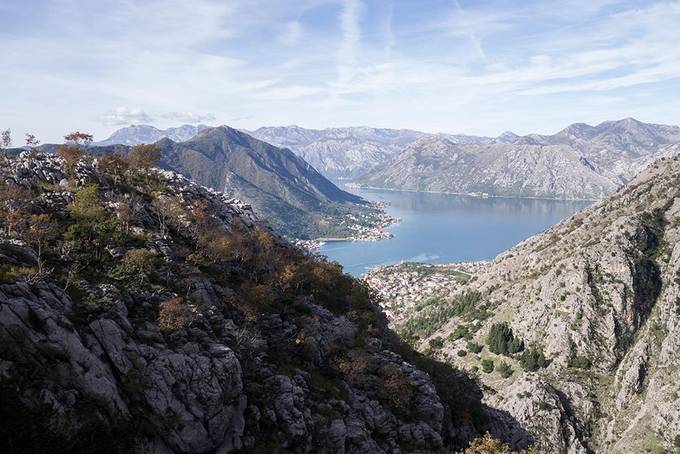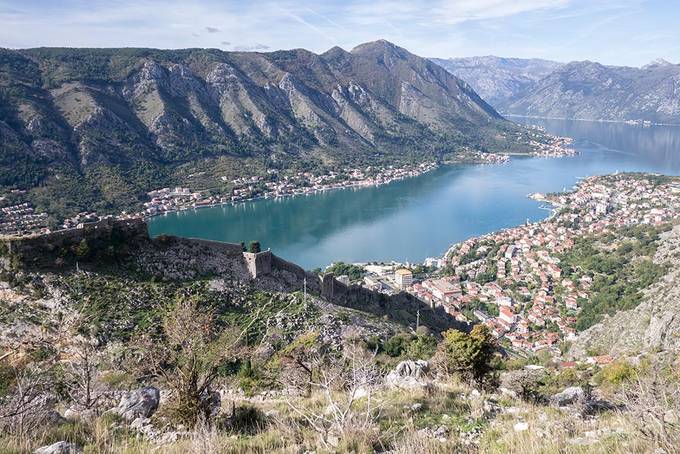 Where to eat
Tourism is a big deal in Kotor and so most of the restaurants are set up for that. The food is fine, but we didn't love it and we mostly cooked at home. Here are a few spots to try if you want to eat out:
Bokun: The service here was sometimes friendly and sometimes what I can only describe as openly hostile. But it was probably the best food we tried so we kept going back. The sandwiches were great and the coffee was the best we tried in Kotor.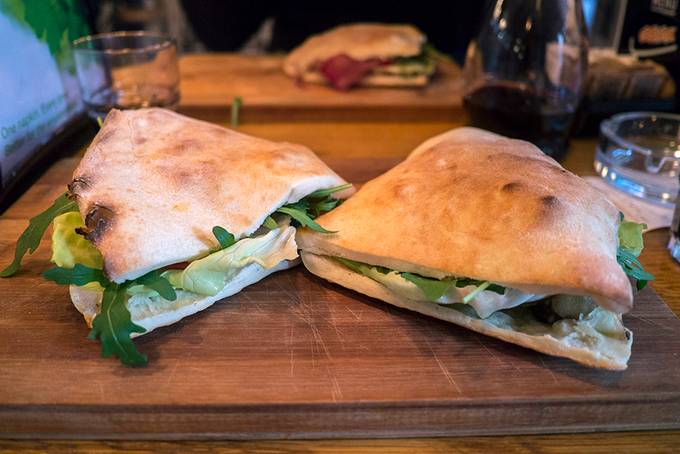 Pizzeria Pronto: This was our Friday night takeaway pizza spot. They sell it by the slice too.
Tanjga: A very casual grill place (imagine a kebab shop with booths) that cooks up simple food – grilled meats, salad by weight and fresh bread rolls. It was one of our favourites.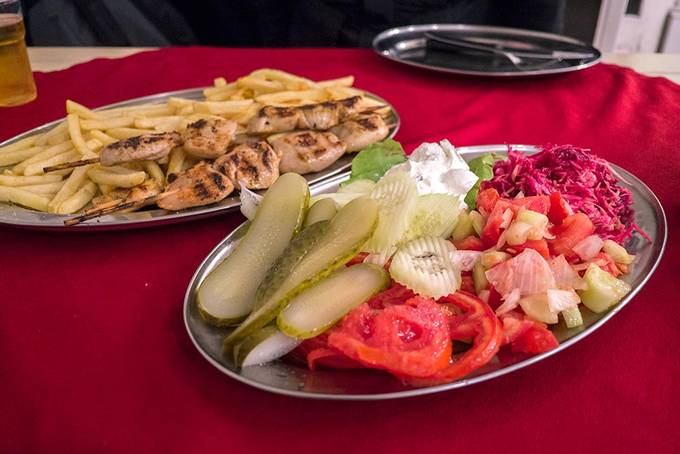 The Square Pub: This place saved us one day when our electricity was cut off. Decent food, lots of tables and really fast wifi. A good place to work if you need it.
Cesarica: A more formal restaurant than the others and a good place to try local specialities (we loved the cheese plate starter).
—Yasmine