Pulau Tikus is an area of Penang that we weren't aware of the first time we visited George Town. Tucked behind Gurney Drive, it's traditionally where Thai and Burmese migrants settled and is now an upmarket suburb of George Town.
A good starting point to explore this area is to pick up the free Pulau Tikus Loop map, which includes information on the bus route, from hotels and cafes in George Town. We got ours at the lovely Ren I Tang cafe.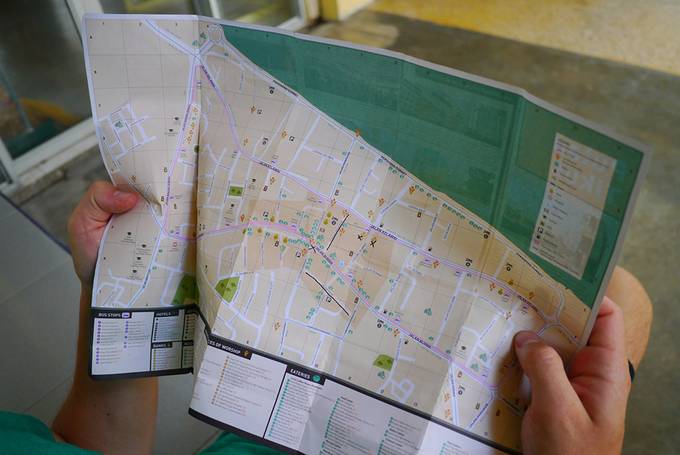 There are three main draws to this suburb: the temples, the market and the heritage houses. First, we went to the Burmese and Thai temples, Dharmikarama Burmese Temple and Wat Chayamangkalaram, which are across the road from each other. Glittery and gold, with great views of the city, these actually far exceeded our expectations (it's fair to say we have temple fatigue after 5 months in Asia!).
The Burmese temple is 200 years old, and is made up of a few different buildings, all ornate and colourful. Don't miss the view from the top of the pagoda.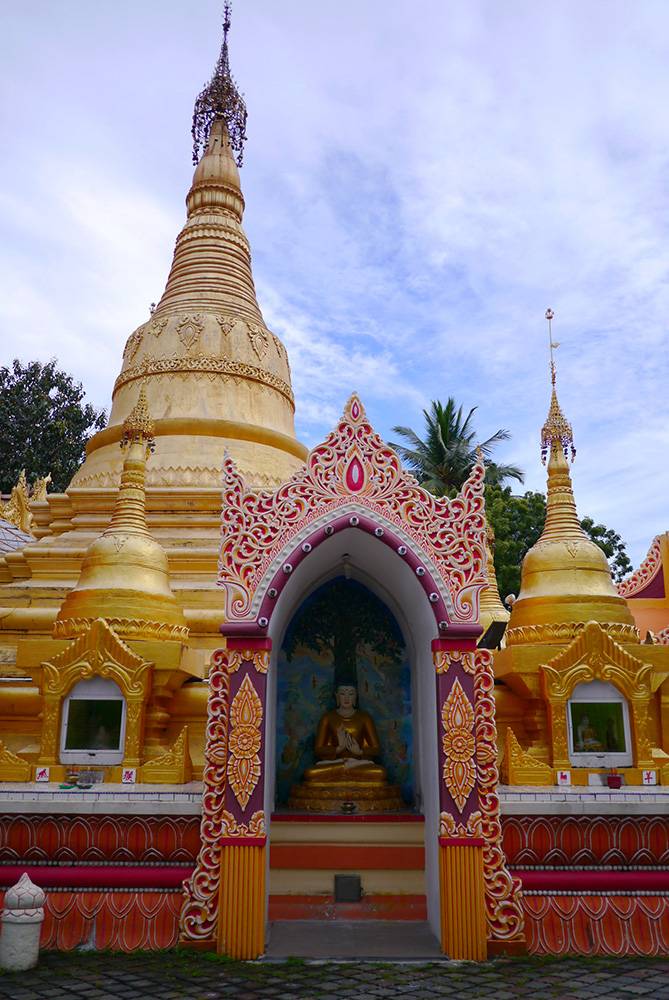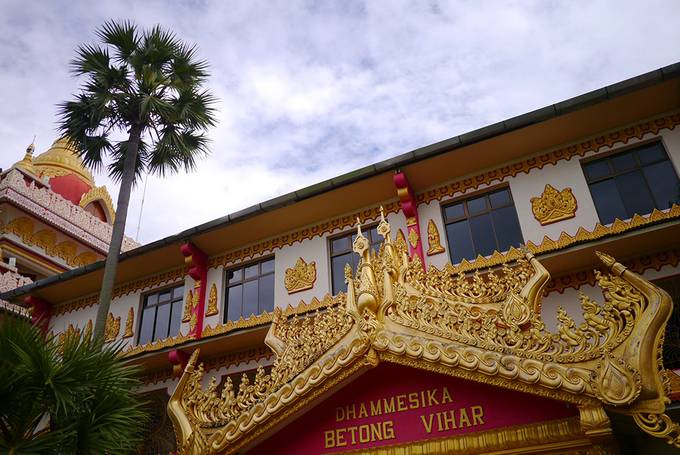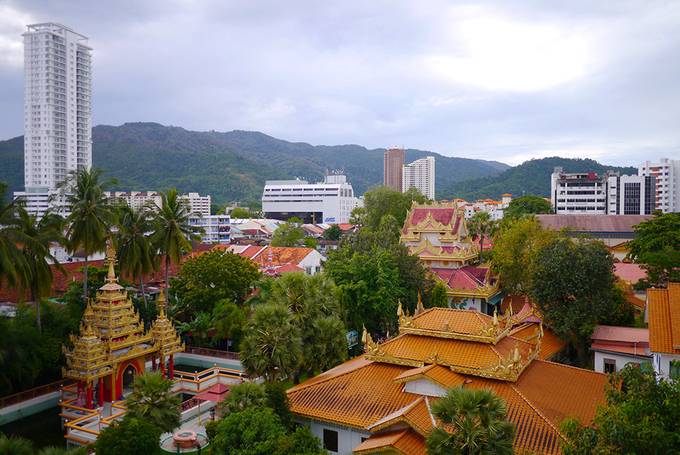 The Thai temple across the road is another glittering, colourful building, with a 35-m gold-plated reclining Buddha.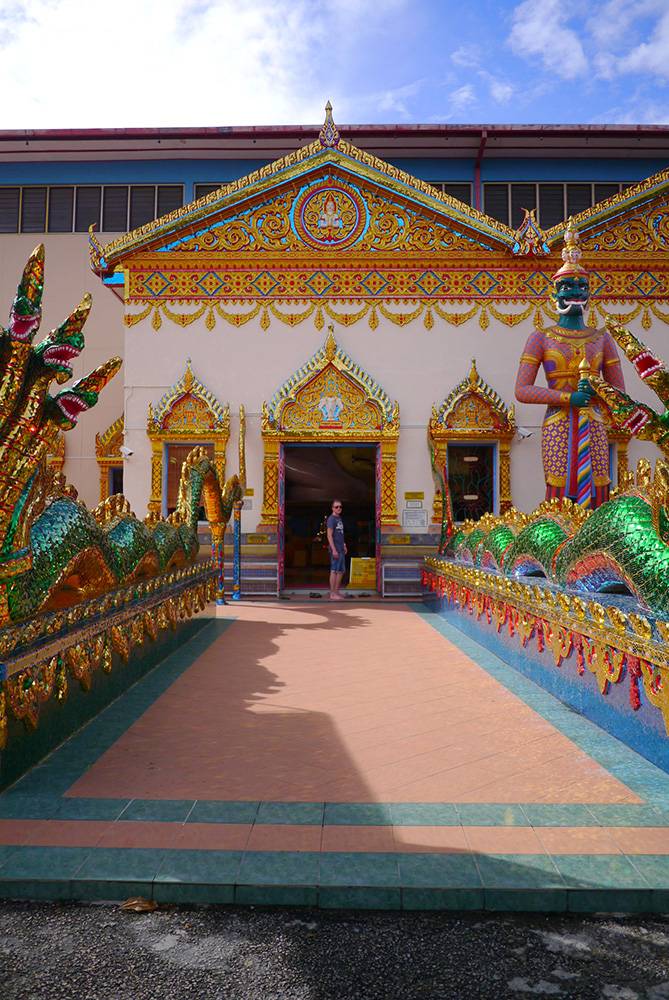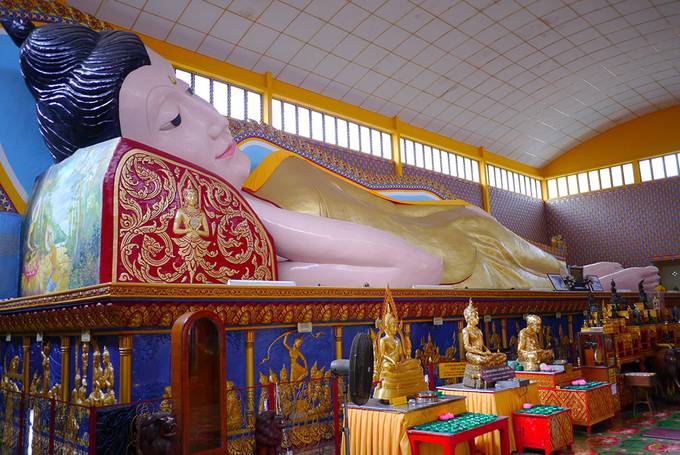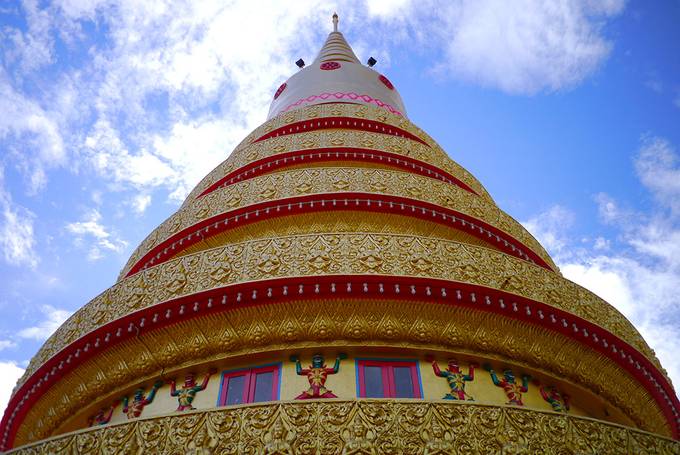 After visiting the temples, we headed to the market for ice coffees. The market is known as one of the best in Penang, with hawker stalls where you can grab some street food, as well as a wet market full of fresh produce. A rainy afternoon is not the ideal time to visit, and so most of the stalls were closed when we visited. Come here in the morning so that you don't miss out!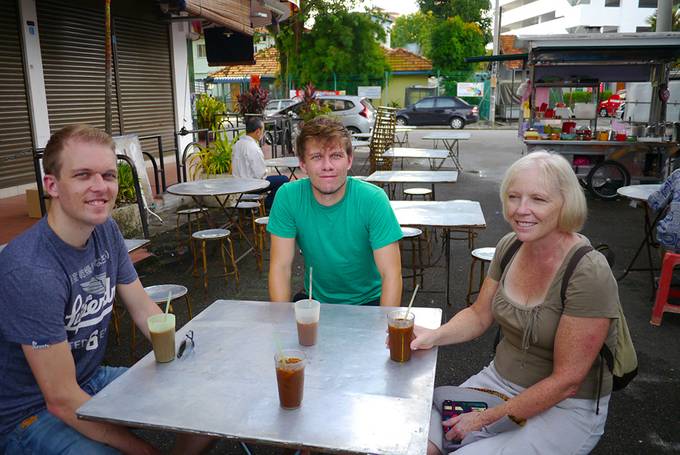 The final area to explore in Pulau Tikus is the pre-war heritage houses along Bangkok Lane. They are beautifully restored, with a few boutique shops and cafes amongst the houses.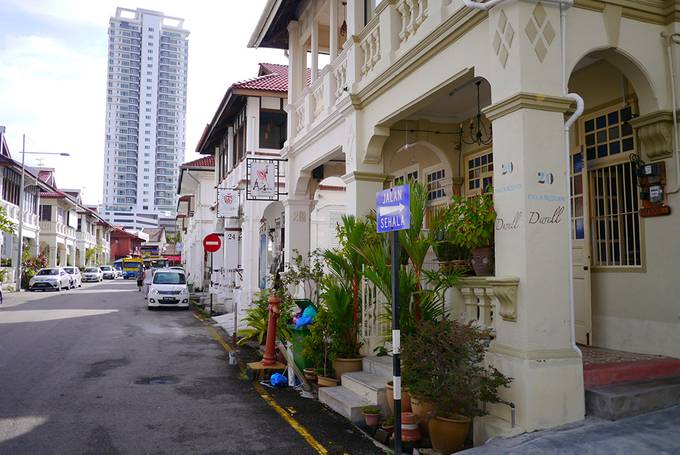 Pulau Tikus is well worth exploring, so add it to your George Town itinerary!
For more George Town tips, check out my posts on the street art, hawker centres and clan jetties.
—Yasmine