Penang State National Park
After a few days of downtime in Darwin, we rushed off to meet Colin's family in Penang for our next adventure. We spent the first few days exploring George Town, happy to find that it was just as good as we remembered and that everyone else loved it too. Check out my George Town posts on where to go and what to eat in the city.
Then we moved on to Batu Ferringhi, the beach area of Penang. As well as relaxing in the many resorts, there are plenty of other more active things to do in this part of Penang. So on our second day we went on a jungle walk in Penang State National Park (Taman Negara Pulau Pinang).
To get to the park, take the number 101 bus, which runs along the main road in Batu Ferringhi. We caught it from the stop outside the police station and the park is the last stop. You will need to sign in at the entrance of the park with your passport number.
There are a few different walks of varying degrees of difficulty. We chose the one to Monkey Beach, where you can hop on a quick boat at the end rather than having to walk the same way back.
It took us around 2 hours (with lots of breaks for photos and wildlife spotting). The walks are well sign-posted and while there are stone steps and ropes in some sections, there's plenty of scrabbling over tree roots too.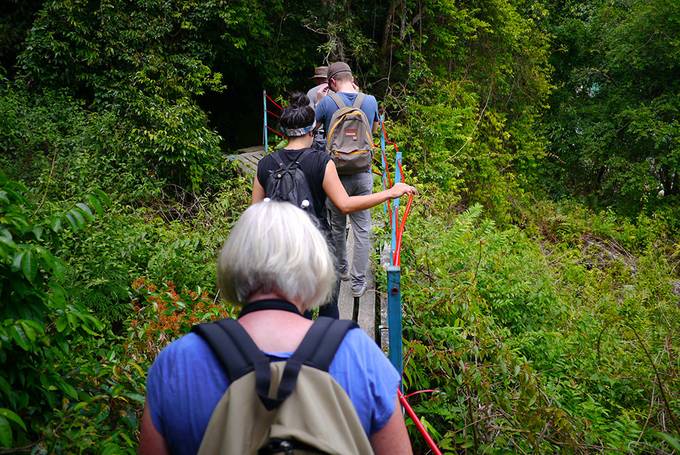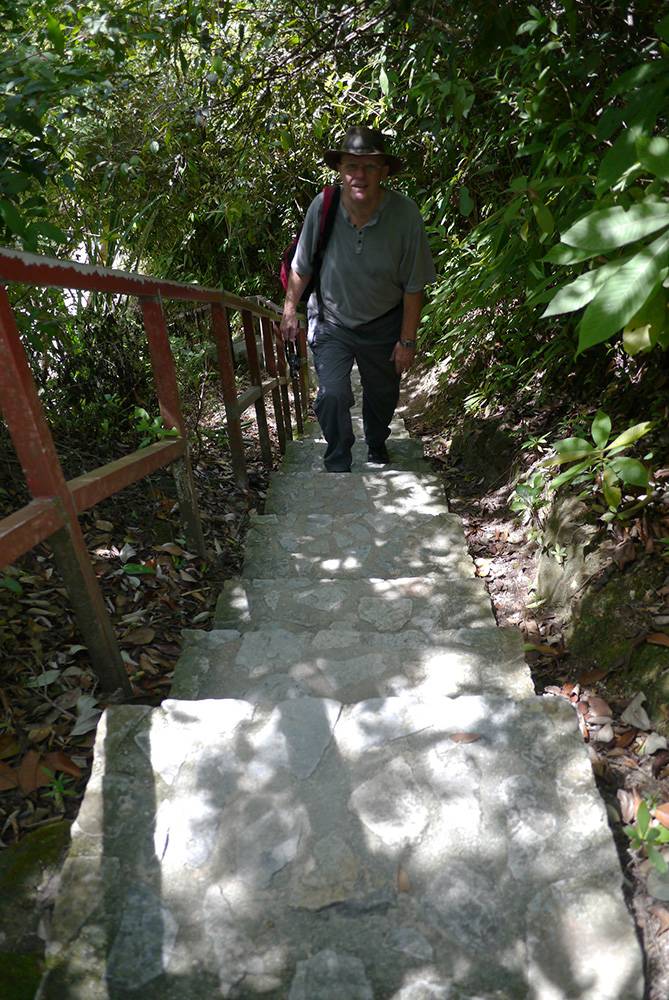 The walk hugs the coast so you can pop down to the beach at several points along the way.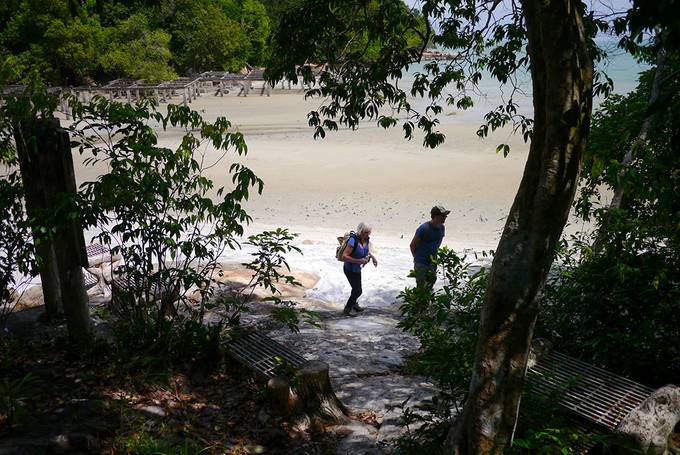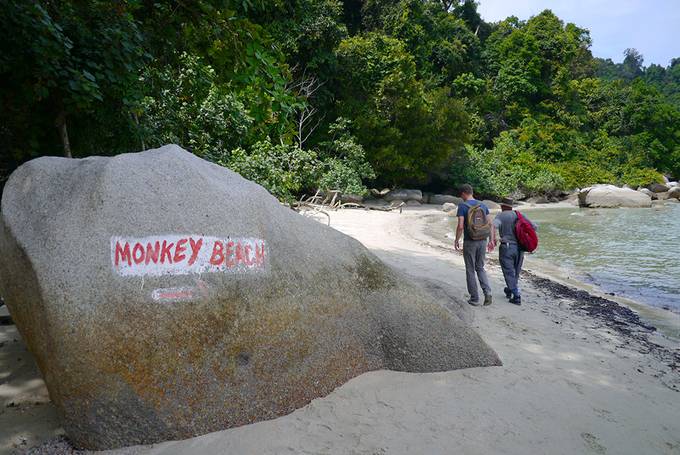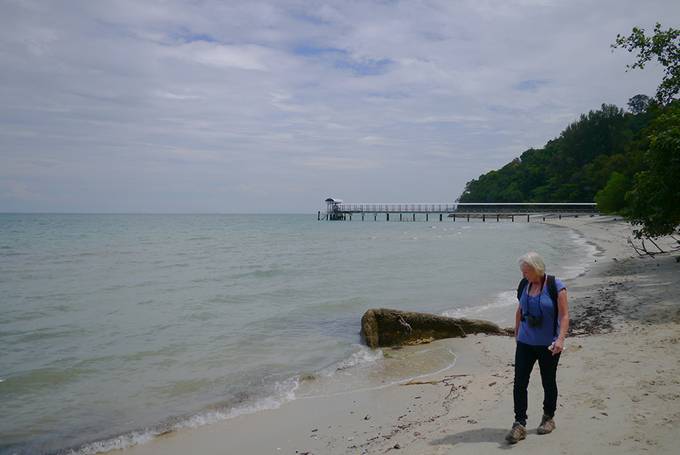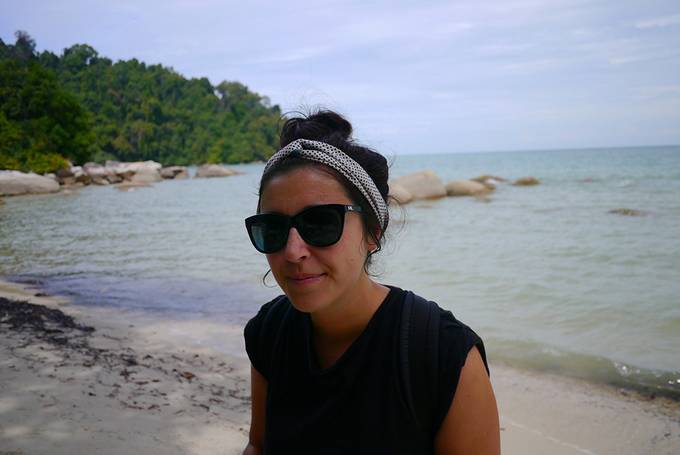 When you get to Monkey Beach, you can continue on to the lighthouse, which is a more difficult walk. Or you can get a boat back to the entrance, like we did, which takes about 10 minutes and costs around 40 RM for the whole boat.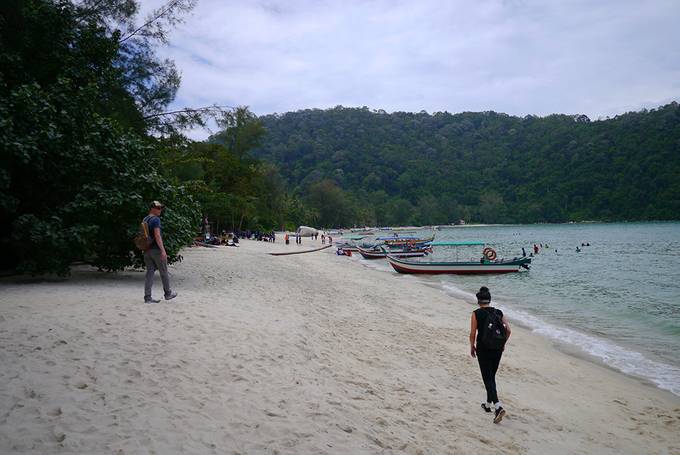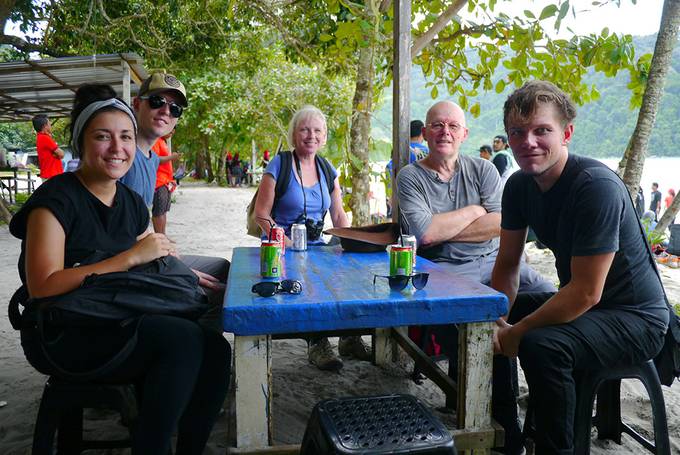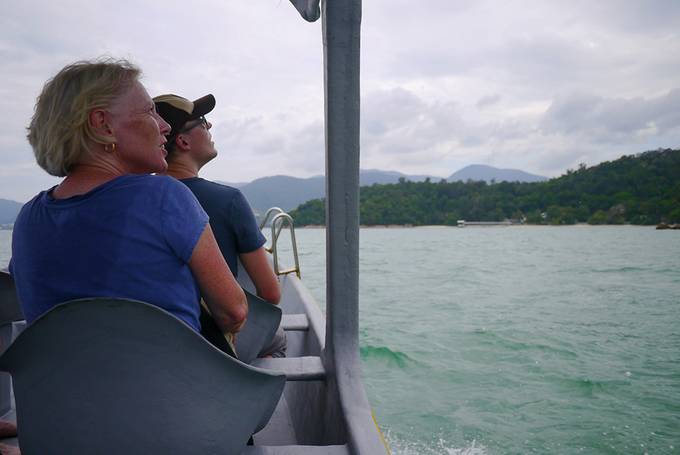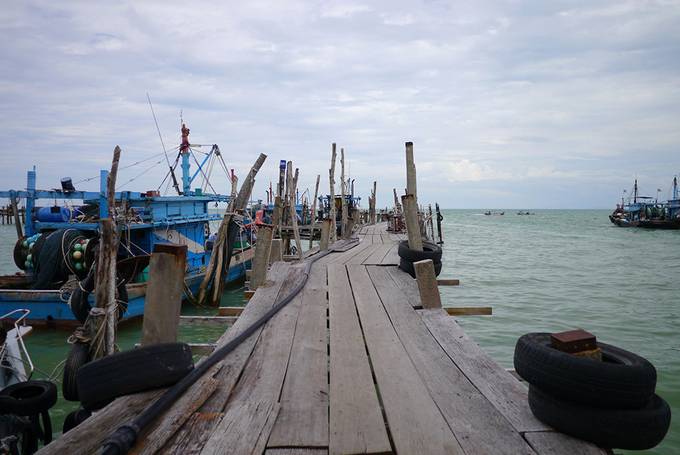 For more information on Penang State National Park, see Travel Penang.
For lots more things to do in Penang, I've written all about George Town – don't miss the street food guide.
—Yasmine