Kyoto was the most expensive place we went to in Japan. We stayed in the Gion area and when we were looking for restaurants everything was way out of our price range. After a lot of research and a lot of walking we did eventually find some cheaper places to eat. Here are the best ones:
Udon Sanshiki
Udon noodles are a good option if you're on a budget in Japan. And these ones are great. We had udon noodles in hot broth with tempura for ¥680 and there are lots of other lunch deals. The handmade udon noodles were delicious and the chicken tempura was perfect. This is a very small space that does get busy, but there's a fast turnover.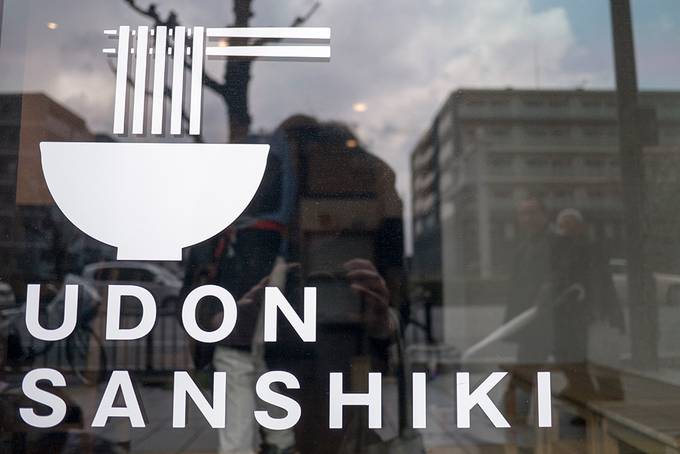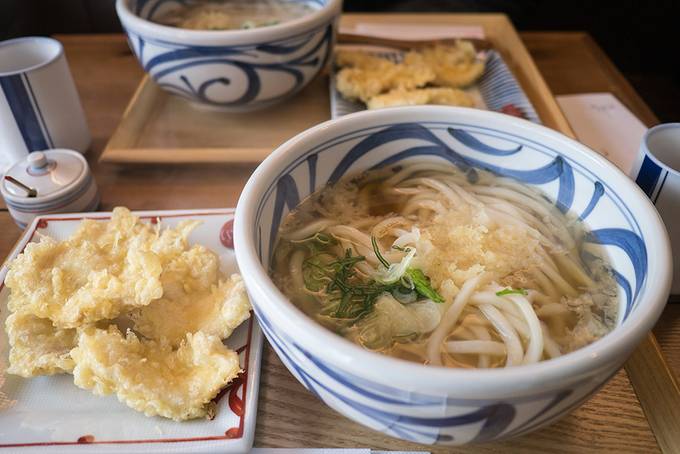 Udon Sanshiki, 2-9-4 Gojobashihigashi, 6-chome Higashiyama-ku, Kyoto.
Aje
A classic grill-it-yourself Korean bbq place. Each table has its own bbq and things get very smoky. Steak/chicken plates are ¥700–950, plus all the usual sides, like kimchi and salad. This is a really popular restaurant, so arrive early or make a reservation.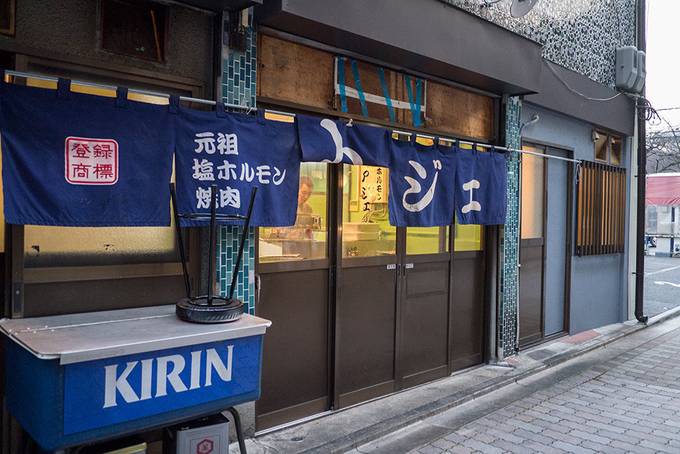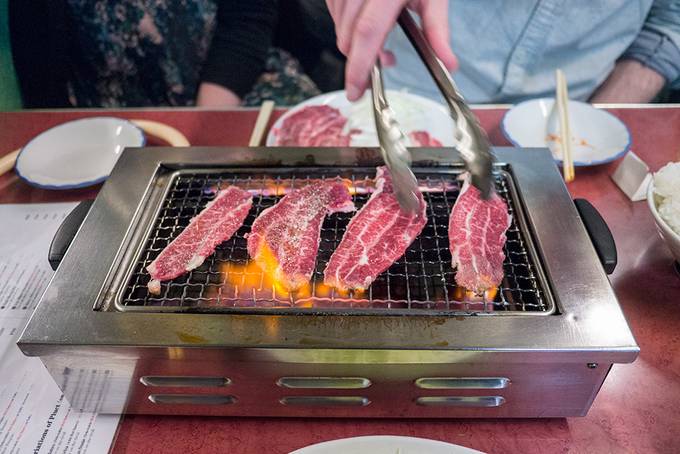 Aje, Kiyamachi kudaru, Kawaramachi, Shimogyo-ku, Kyoto.
Kyoto Gogyo
Ok, I'm aware that this looks a little weird. But this burnt miso soup was the best ramen we had in our 10 weeks in Japan. It doesn't actually taste like it's burnt, more like a delicious smoky, bbq broth. Ramen is ¥880 or for ¥1100 you get a set with rice and karaage chicken (these are massive!). The staff are friendly and the restaurant itself is really smart. This was our favourite place to eat in Kyoto.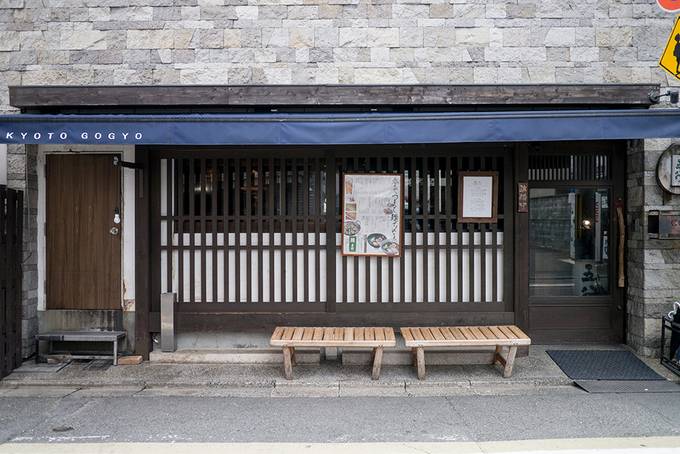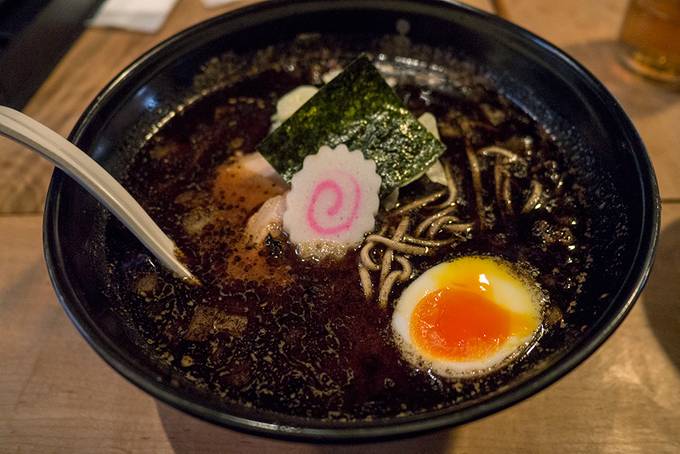 Kyoto Gogyo, 452 Jumonjicho Yanaginobamba-dori Takoyakushi Sagaru, Nakagyo-ku, Kyoto.
The best way to save money on food in Japan is to eat more at lunchtime. Almost every restaurant will have a lunch deal that's much cheaper than the evening menu (often for the exact same dishes).
For lots more tips, have a look at my Kyoto posts.
—Yasmine