Konnichiwa Japan! First stop: Osaka
I've wanted to visit Japan since I was 9 and a girl at school introduced me to origami and Hello Kitty. A very short trip to Tokyo a couple of years ago confirmed my hunch that it was my kind of place. And after two months here, it's become one of our very favourite countries. We've seen and done so much but, first of all, let me tell you about Osaka.
Osaka is big (it's actually one of the largest cities in the world), but the centre of the city feels fairly small. Within Japan it's known as being a city that's obsessed with food and is home to lots of the country's favourite dishes (hello okonomiyaki!). Nowhere near as many visitors come to Osaka as Kyoto or Tokyo, so there's a much more local vibe.
Neighbourhoods
We walked a lot in Osaka, pretty much every day involved 10 hours of walking and then collapsing exhausted in our apartment each night. There are so many different neighbourhoods but we loved Dotonburi/Shinsaibashi for shopping, eating and nightlife, Nakazakicho for vintage shops and galleries, Tachibana-dori (aka Orange Street) for boutiques and trendy coffee shops, and Den Den Town for electronic and manga stores.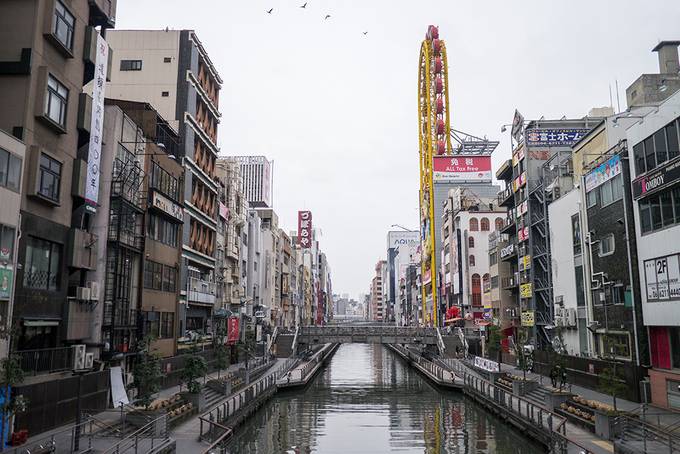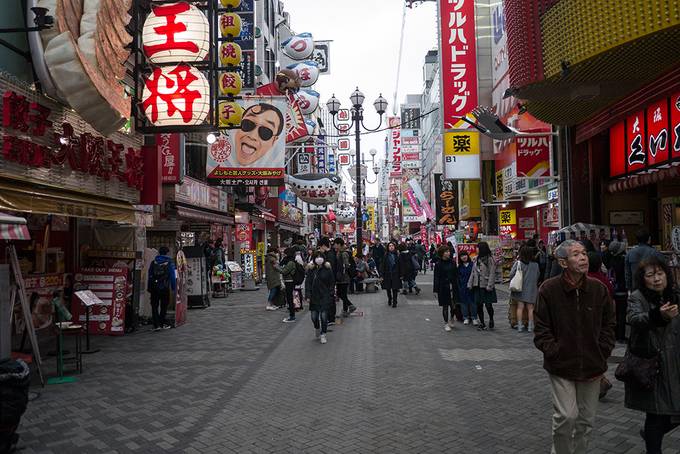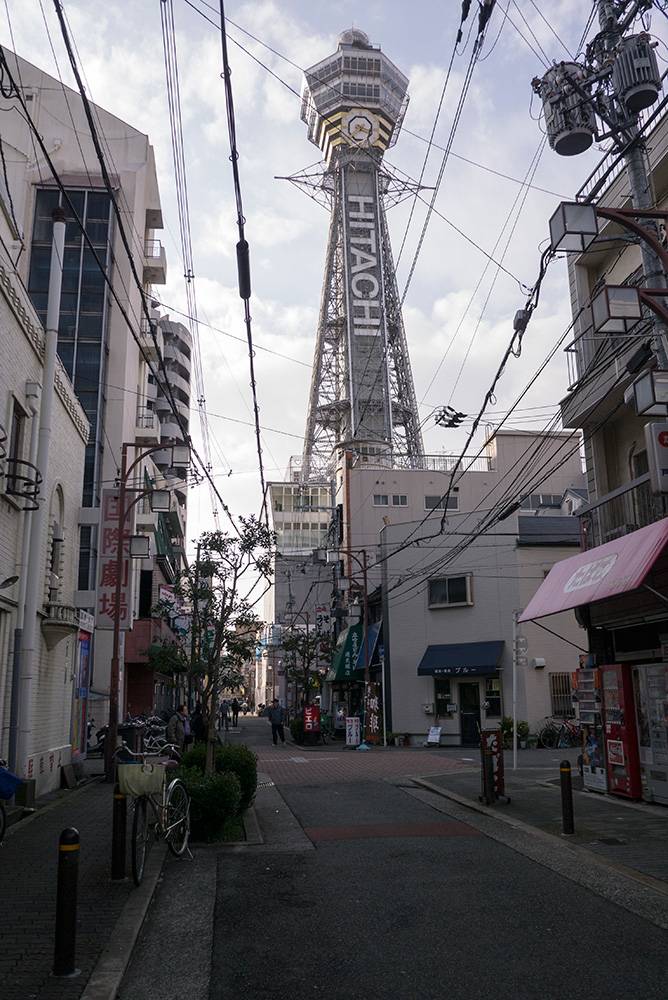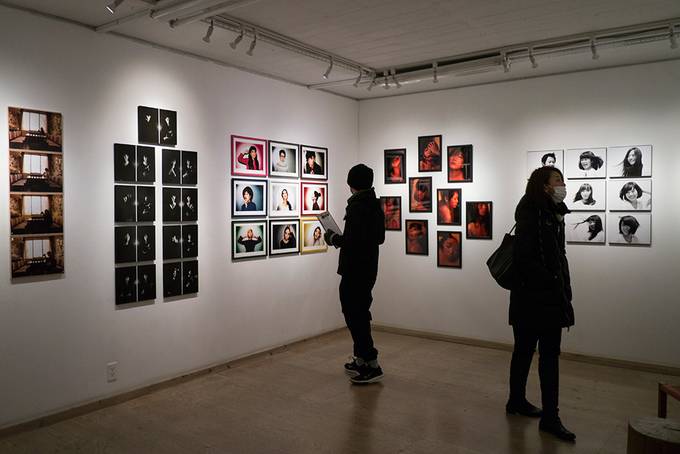 Tsuruhashi Koreatown
Koreatown is a labrynth of market stalls underneath the railway tracks at Tsuruhashi station, expect kimchi shops and a whole street of bbq restaurants.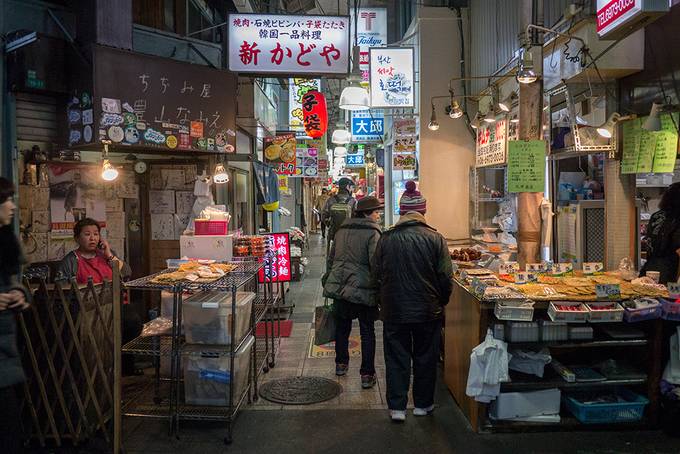 Central fish market
Osaka's fish market is meant to be a great alternative to Tsukiji in Tokyo because it's much easier to see the tuna auction. After waking up at 3 am, taking an expensive taxi to the market and walking around in the cold, we were pretty disappointed to arrive to this: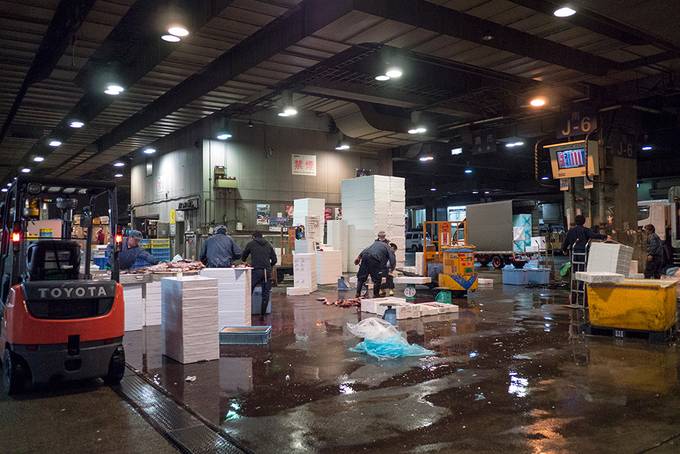 Yep, turns out it was closed that day. We did cheer ourselves up with a 5 am sushi breakfast though.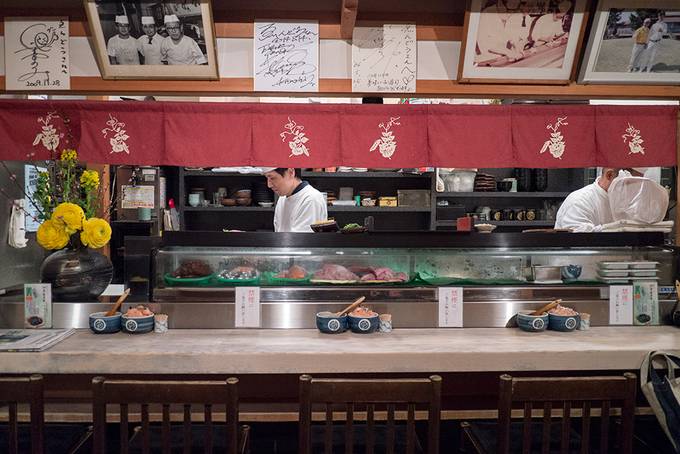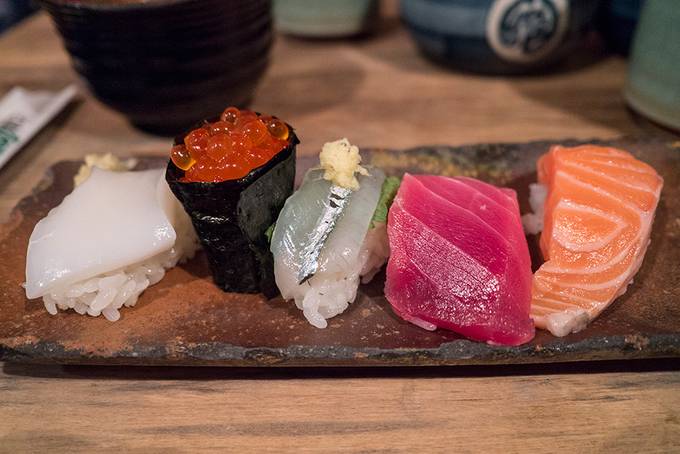 Kuromon Ichiba
Okay, so this is another food market (Osaka isn't called the nation's kitchen for nothing), but this one is open all day and right in the centre of the city. All sorts of Japanese treats are served up here, including pickles, kobe beef and mochi (tip: the ones covered with cocoa taste just like truffles).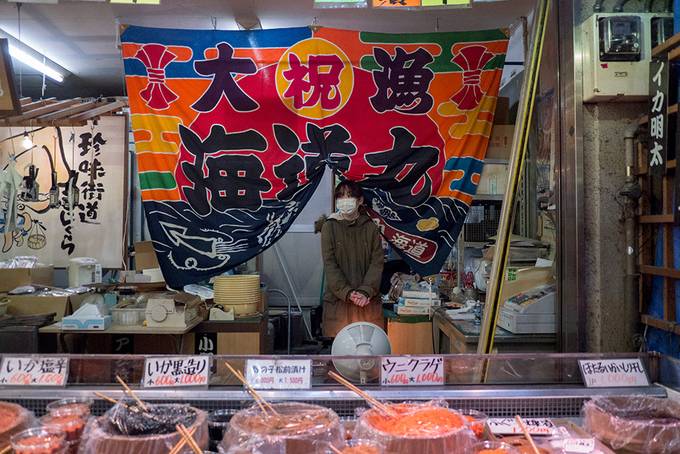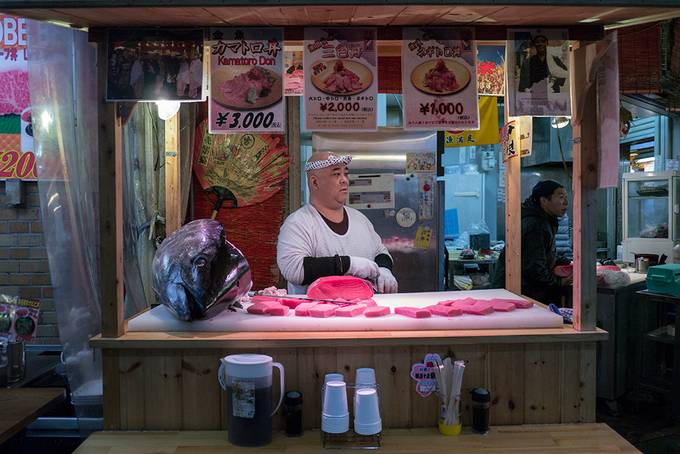 Where to eat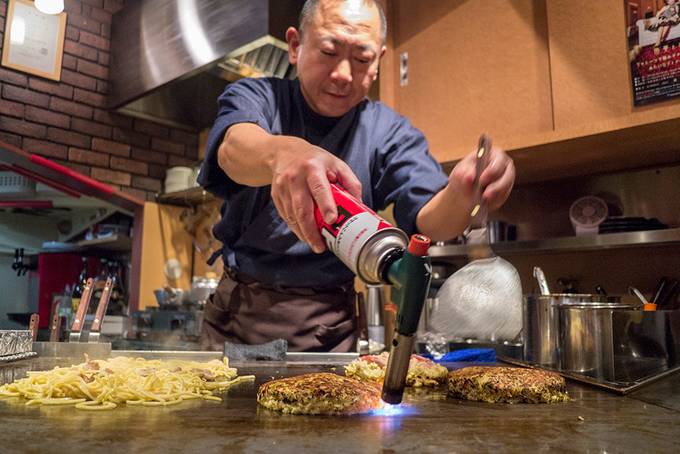 Endo Sushi: even if you're not interested in the fish market it's worth coming to this sushi restaurant just outside. The sushi sets are ¥1000 each and come with the best miso that we've had in Japan (the secret ingredient is clams, making it a kind of miso chowder).
Okonomiyaki (a cross between an omelette and a pancake) is one of Osaka's specialities. The place we went to (pictured above) is somewhere we stumbled upon that didn't have an English name, but there are similar places all over Dotonburi.
Ichiran Ramen: a very popular vending machine tonkotsu ramen place with individual booths (to clarify, you order from a vending machine, but your food is prepared in the kitchen by a chef).
If you want to learn while you eat, Eat Osaka is a really fun lunch or dinner option. We learned so much about Japanese food and everything we made was easy to replicate at home (I'll be writing all about this next).
Where to stay: base yourself in the Namba area, which is the entertainment district of the city and full of restaurants (we stayed in this airbnb apartment).
—Yasmine