One day in Kakadu National Park
Kakadu was the last stop on our five-week road trip, and by the time we arrived I had absolutely had enough. The dust, the heat, the flies had all gotten to me (or you could say I had let it get to me, but please don't). So we stayed at the nicest campsite we could find (Kakadu Resort, which has a pool and a bistro). It worked a treat, after 10 minutes in the pool and some perfectly cooked barra, all was forgotten and we were ready to head off and explore.
Only 2 hours away from Darwin, Kakadu National Park is the size of a small country and it's full of gorges, Aboriginal rock paintings, waterfalls and wetlands. We only spent a day here and didn't have a four-wheel drive, so we just scratched the surface. Try and stay longer if you can.
The landscape is so varied across the park, in a short drive you can go from arid, dusty creeks to lush green wetlands.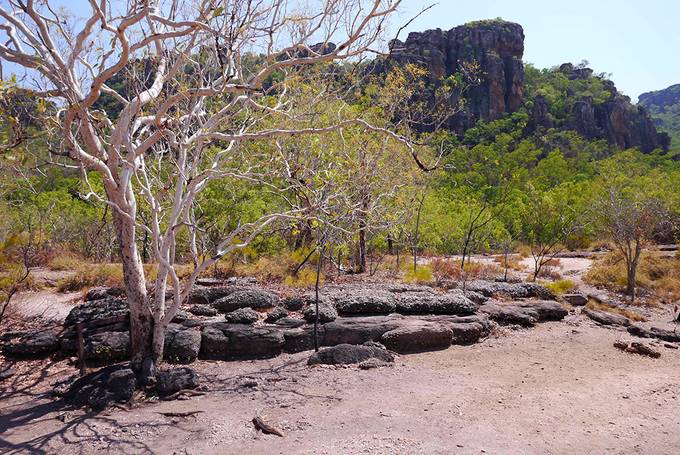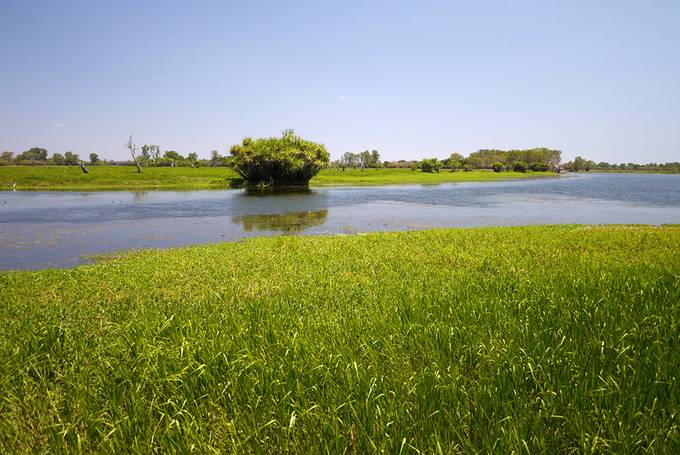 Visiting the outdoor Aboriginal rock art galleries at Nourlangie and Ubirr were my favourite part of our day exploring. The rock art in Kakadu is up to 20,000 years old, and some of the oldest art in the world.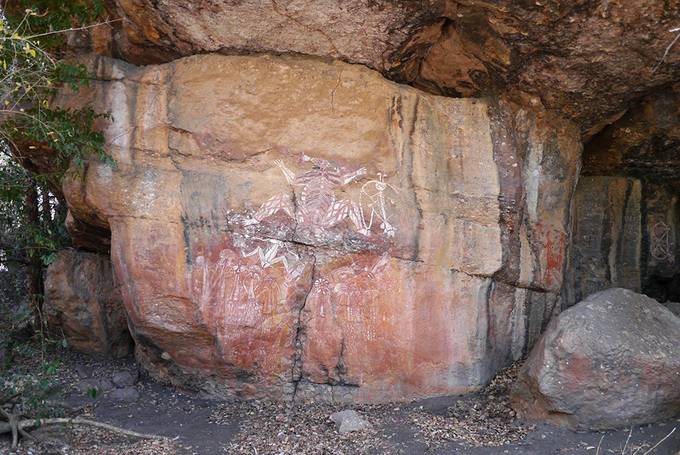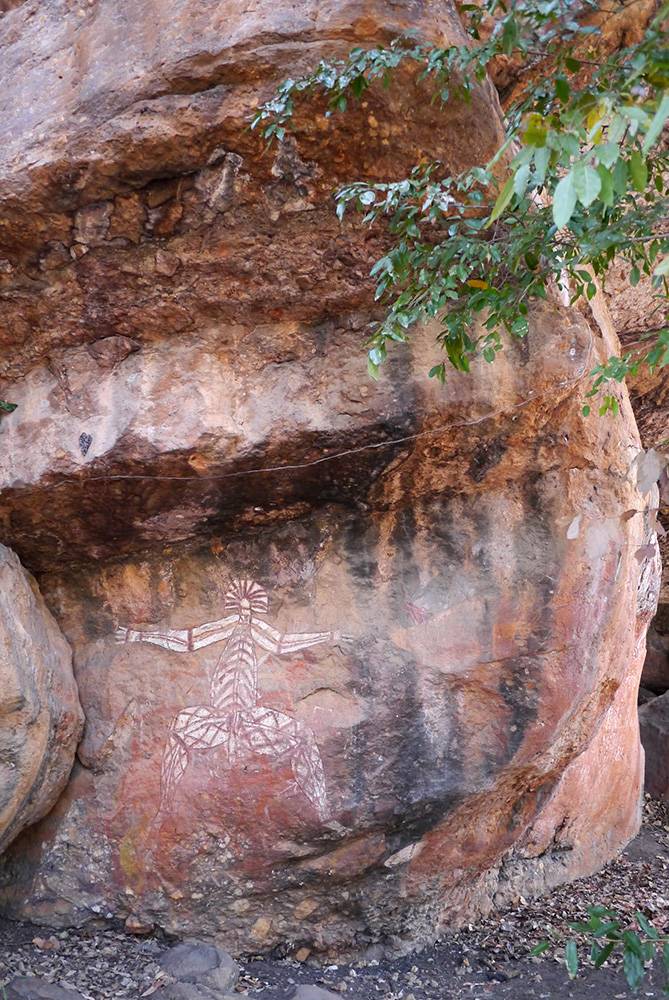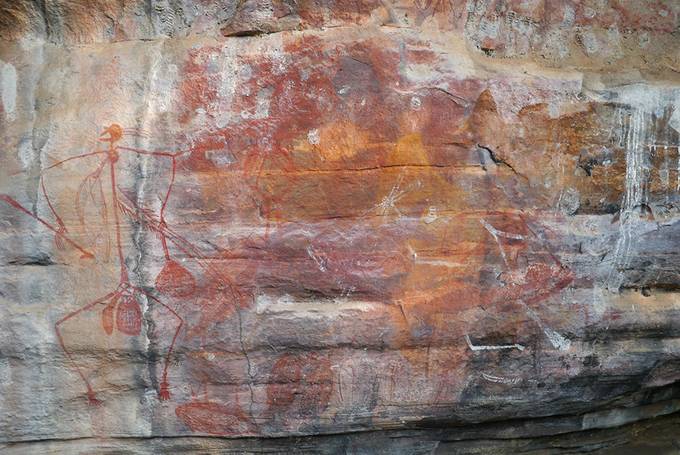 There are saltwater crocodiles in most of the rivers and waterholes in the area, it's actually where Crocodile Dundee was filmed. If you don't want to do one of the croc-spotting boat tours, the best place to see them is at Cahills Crossing an hour before high tide (check the times at the visitor's centre as it changes each day). We saw a few swimming along the river from the viewpoint, which is as close as we wanted to get.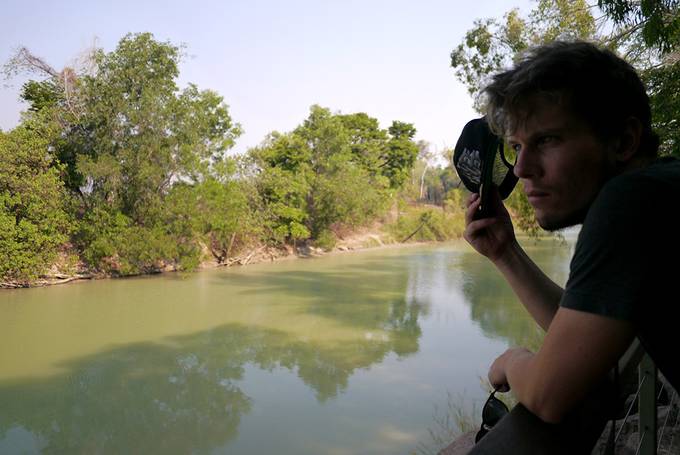 Perhaps one of the most well known things to do in Kakadu is climb Ubirr rock. Compared with Kings Canyon it's a pretty easy climb, and the views at the top are stunning.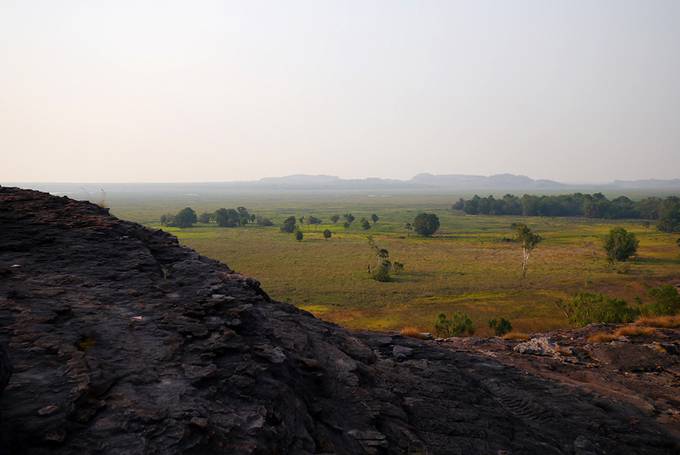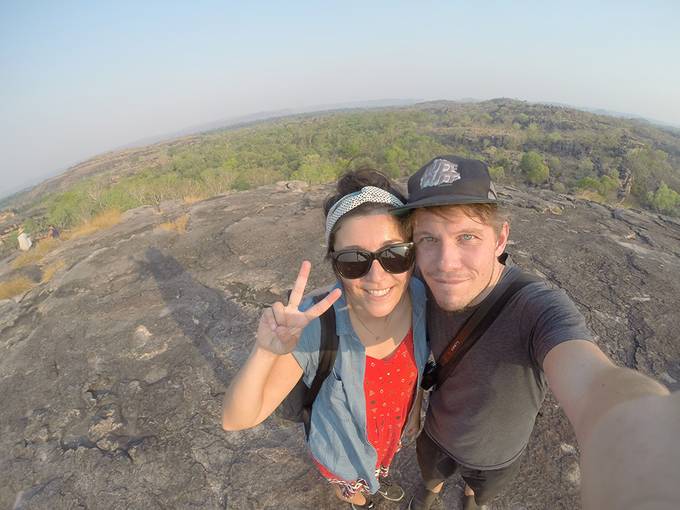 It was insanely hot when we visited, but there are a few indoor air-conditioned activities if you need a break from the sun (or the rain if you visit in the wet season). The Warradjan Cultural Centre has a really interesting exhibition on the traditional way of life of Aborigines in Kakadu. And the Bowali Visitors Centre has a cinema, which was showing a film about the work the rangers do around the park when we were there.
If you're short on time, you can see the highlights of Kakadu in one day, but there is so much more to see away from the main visitor sites. Next time we'll be back with a week and a four-wheel drive!
For more tips, have a look at my other posts on the Northern Territories.
—Yasmine