How to spot a geisha in Kyoto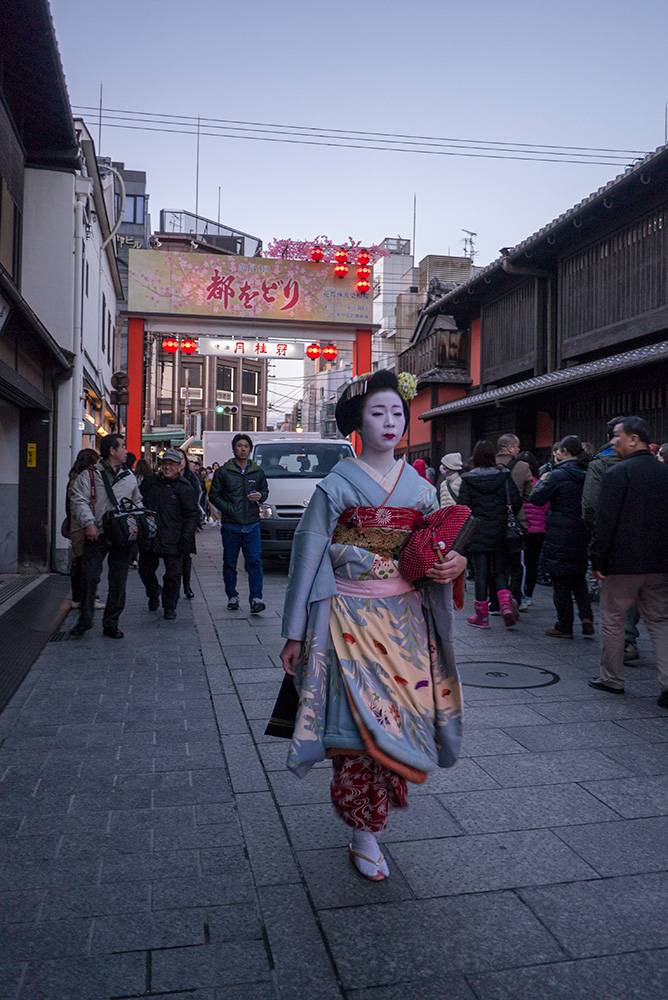 Along with everyone else who visits Kyoto, we really wanted to see a geisha. There are only about 200 working in the city these days so we heard that it takes a bit of luck.
But we found the perfect spot! Nishigomonchō has a row of tea houses where the geisha perform and if you're there around 5–6pm, you'll see them shuffling along on their way to work. We saw them every time we walked down this street in the early evening and it's much quieter than Hanamikoji (the main tourist hub where most people go to spot them).
Geishas are reportedly sick of all the camera-wielding tourists acting like paparazzi. Obviously it's hard to resist when you do see them, but be respectful, don't block their way or mob them.
For lots more tips, check out my other Kyoto posts.
—Yasmine