Hanoi's coffee shops (inc. the best coconut coffee)
As well as traditional Vietnamese coffee shops with tiny stools out front, Hanoi also has its fair share of trendy cafes. They're often hidden in alleyways, on the second floor or tiny hole-in-the-wall places. If you keep an eye out for them, you start noticing them everywhere. These are our best discoveries:
Loading...
Our absolute favourite cafe was Loading... On the second floor of a crumbling French colonial building, with mismatched furniture, it just has a super relaxed vibe. It's quiet, has wifi and the owners are really friendly; it's a great place to work or read a book.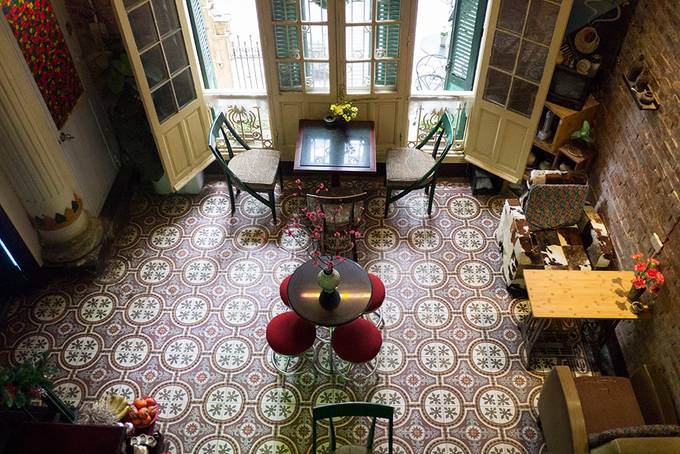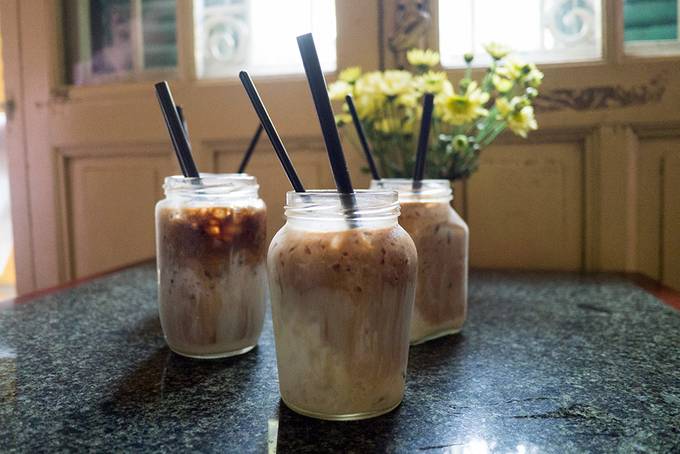 Tầng 2 Số 8 Chân Cầm, Hanoi.
Hanoi Social Club
Something of an expat haven, the Hanoi Social Club is spread over three floors and as well as being a cafe, it also has weekly music nights. The food portions are ginormous, go for the sandwiches or salads if you want a taste of home. Along this small back street there are also a few boutiques and vintage shops to browse.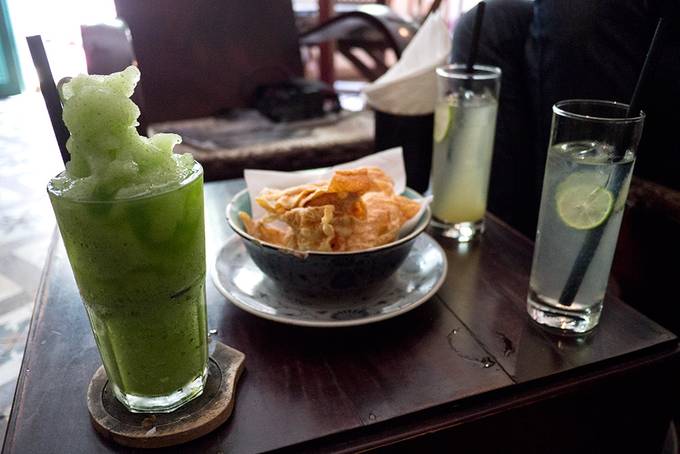 6 Hội Vũ, Hoàn Kiếm, Hanoi.
The Kafe
The Kafe is pretty vast and serves up a wide selection of food and drinks, the best we tried was the poached egg and radish cake brunch dish. We loved the covered area outside, a calm place to escape Hanoi's busy streets for a couple of hours.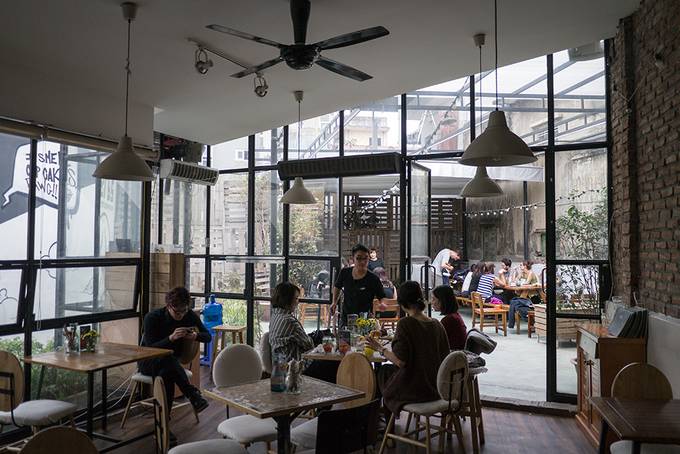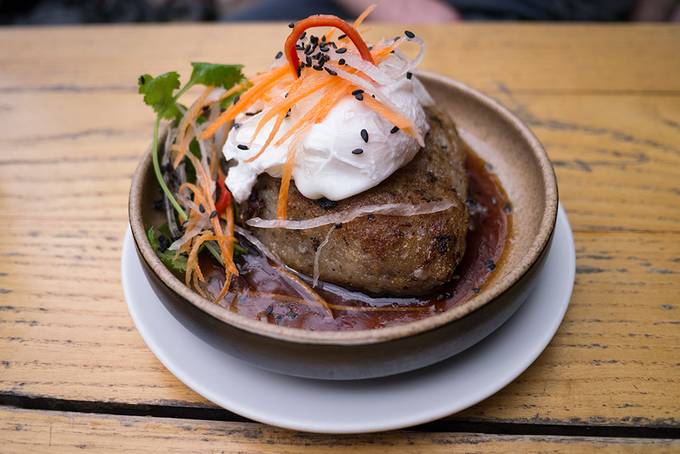 It's above the vintage clothes shop Antiq, which we (the female portion of our group anyway) could have spent hours in. Lots of clothes and accessories from Vietnam and Korea at super reasonable prices.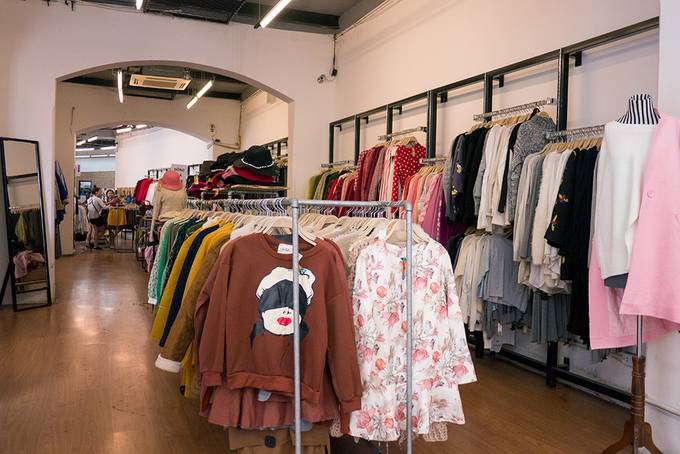 18 Dien Bien Phu, Hanoi.
Cong Caphe
The coconut coffee here is the best. We drank it every day we were in Hanoi. It's not just the best coffee, but possibly also the best drink ever. They also serve coconut coffee smoothies, more like an icy dessert than a drink and totally delicious. There are a few Cong Caphe branches around Hanoi, they have wifi and the decor is lovely. But all you really need to know is that their coconut coffee is the best.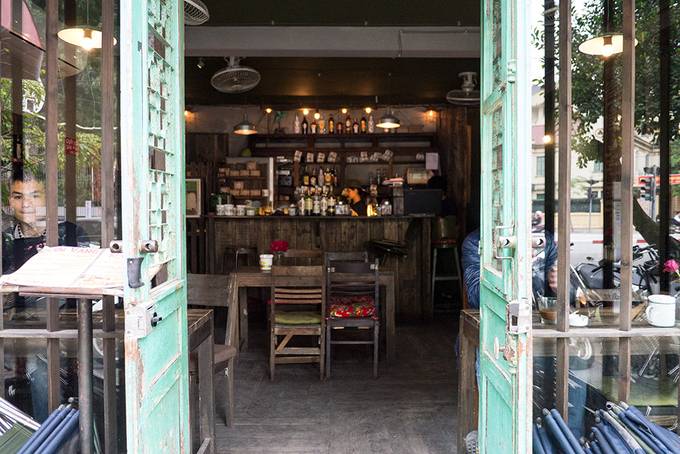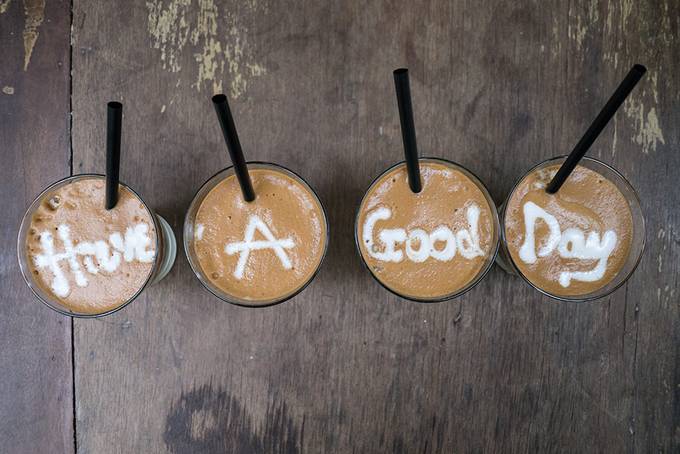 32 Điện Biên Phủ, Hoàn Kiếm, Hanoi.
If you're heading to Hanoi, I've written another post on things to do in the city.
And if you want to keep up to date with our adventures, you can now sign up to my monthly newsletter.
—Yasmine