Five great coffee shops in Vinhorady, Prague
We spent the first two months of the year in Prague. It was long enough to get into a proper routine and three times a week we'd head out early and spend the morning working in one of the coffee shops near our apartment.
Our area, Vinhorady, turned out to be full of coffee shops. It's a pastel-coloured neighbourhood 15 minutes walk from the old town in Prague 2 (the city is split into 10 districts) and it's full of little squares and parks and the kind of restaurants and cafes that locals go to.
People in Prague are really into their coffee. When you order, the barista will ask you what beans you'd like and go into detail about all the different flavours and varieties. It can be a little overwhelming (especially if you don't know much about coffee like me), but it does mean you never get a bad cup.
Here are a few of our regular spots:
Pekárna Praktika
Pekárna Praktika was our very favourite place in Prague. It's a small, bright bakery with great coffee, fast wifi and the best bread in the city. There were always different treats as well, croissants, brownies, carrot cake or doughnuts (literally the best doughnuts). The owner, Tomas, is so passionate about baking and bread, and we loved being regulars.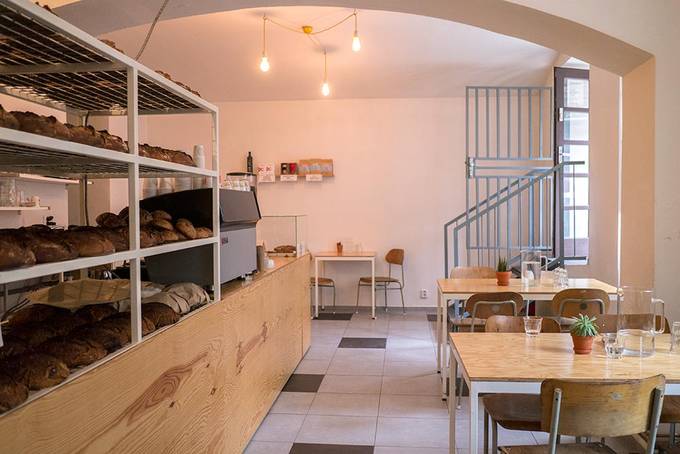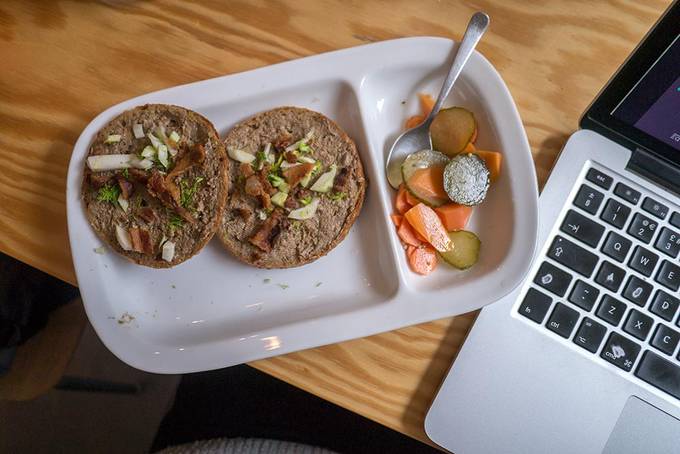 Momoichi Coffetearia
Is it acceptable to eat okonomiyaki for breakfast? I'm not sure, but you can here and it's delicious. Momoichi Coffetearia is a Japanese cafe and restaurant. It does get busy, so probably not the best place to work, but it's lovely for breakfast or lunch. The coffee is great (they have a very technical brewing process) and the flat whites come with a Totoro!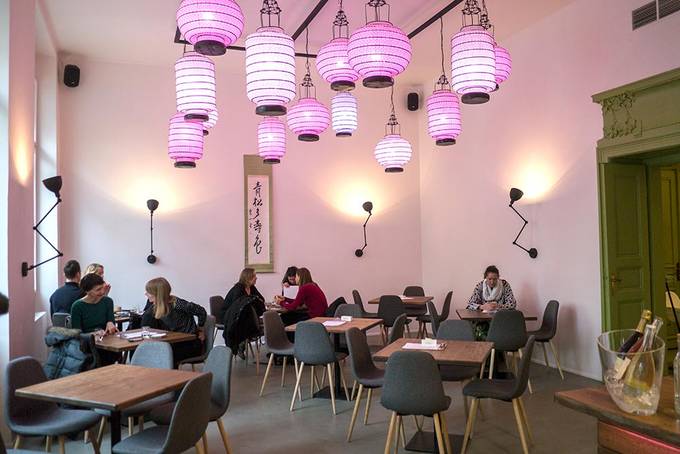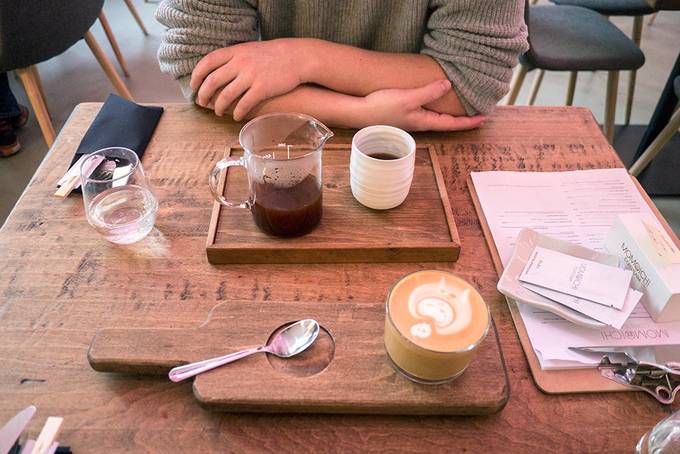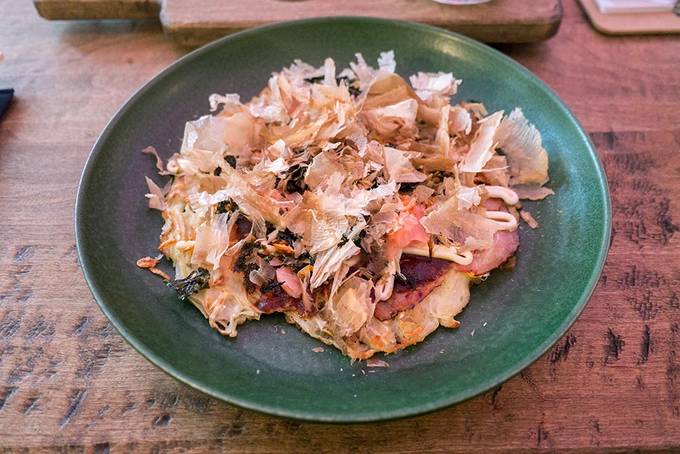 Double B
Double B was my favourite cafe to work in. It's spacious and bright with fast wifi, and most other people in there tend to be working or reading, so it's quiet. As always the coffee is very good, but they don't serve much food (just cookies and croissants most days).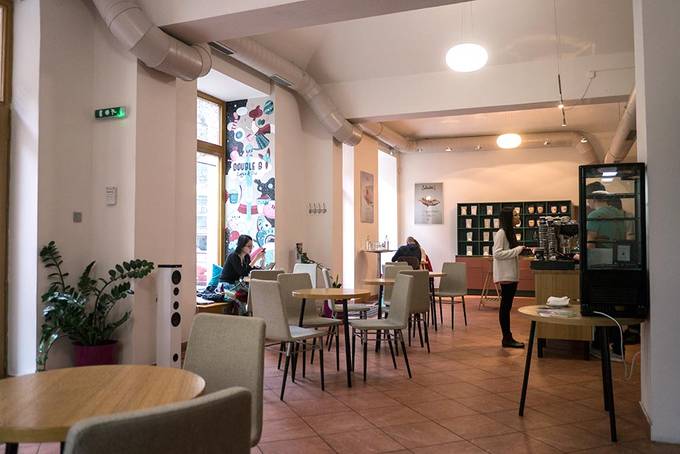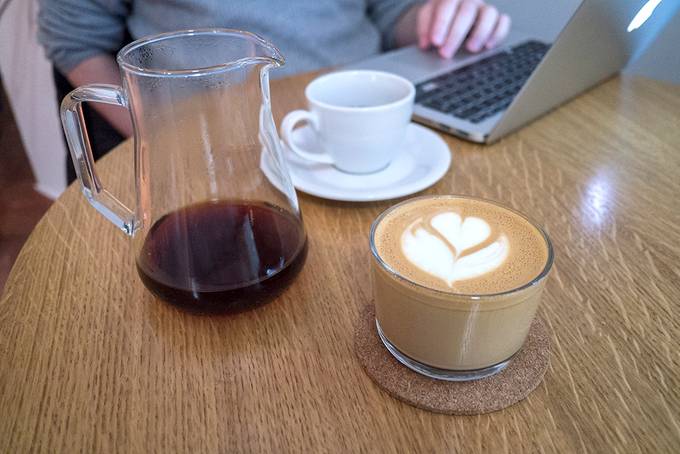 Dos Mundos
Dos Mundos is seriously chilled. I'm not sure if it's the music or that it's a bit quieter than some of the other cafes, but it always felt very relaxing. There's one communal table in the middle and then counter seating around the edge. They serve any type of filter or espresso-based coffee you could want, as well as a few cakes (the brownies are rich, fudgy perfection).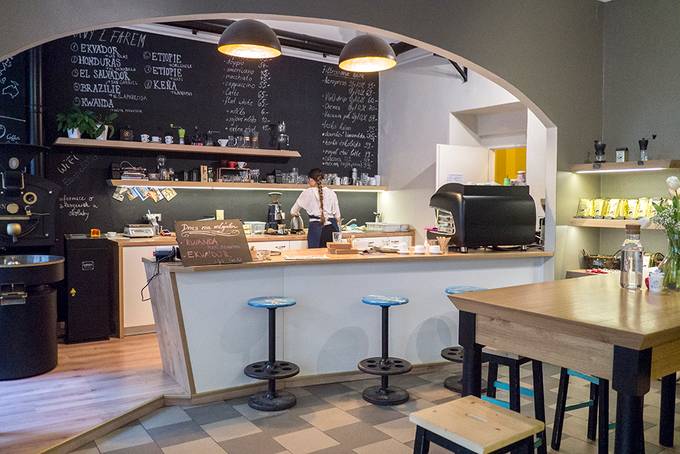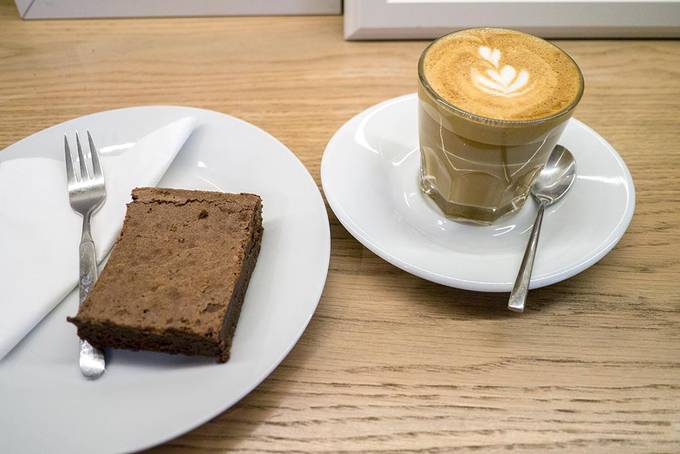 Mamacoffee
Mamacoffee is a little chain around Prague; you can find their coffee shops dotted around the city and in some of the markets. The coffee is consistently good, even at their outdoor stalls, and they served up my favourite flat white.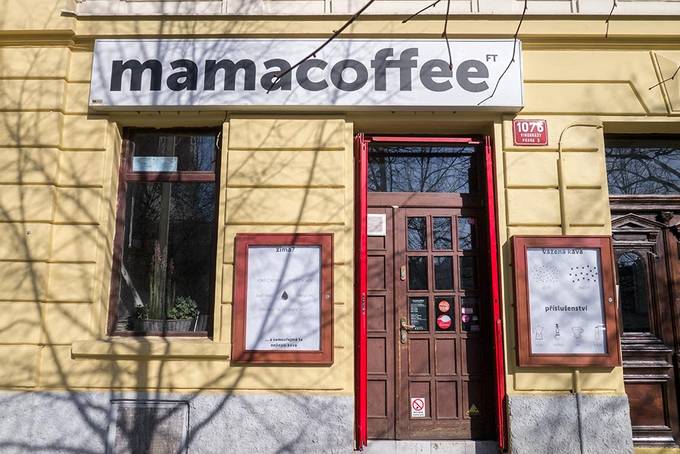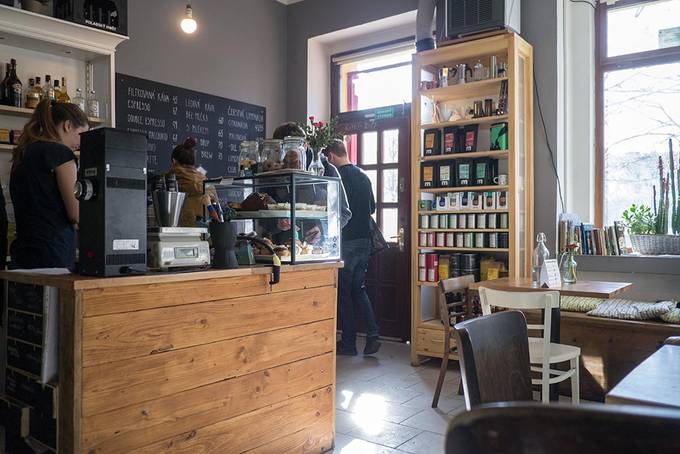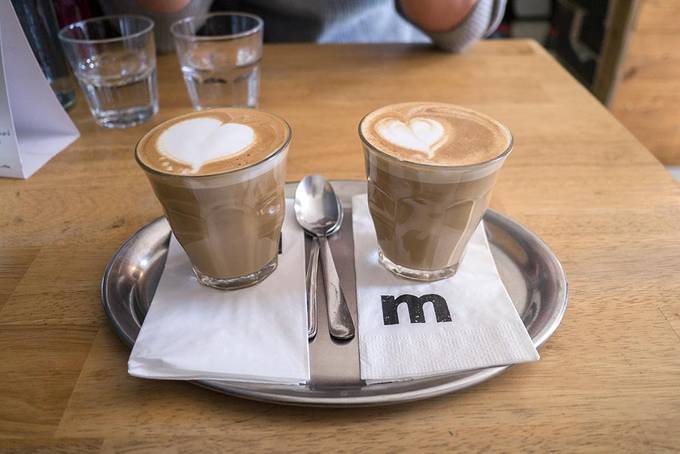 Special mention: Our favourite takeaway coffee spot was Al Cafetero, just around the corner from our apartment (and it's pretty cosy in there too).
Lots more stuff on Prague coming up!
—Yasmine