Five great coffee shops in Oaxaca, Mexico
One of the things we loved about Oaxaca was the coffee shops (here are some of the others!). Oaxaca produces some of the best coffee in Mexico and there are lots of great places to enjoy it around the city, from cosy hole-in-the-walls to bright, colourful outdoor spaces. Here are five of the best:
Viajero Café Arte
On a quiet residential side street near El Llano park, Viajero Café Arte is a colourful outdoor coffee shop. They weren't serving food when we were there, although they do sometimes, but I loved the quiet space and cute decor, and the coffee comes in traditional Mexican crockery.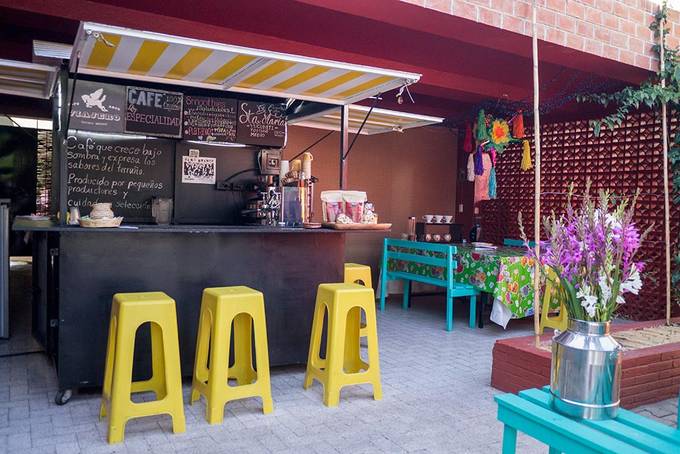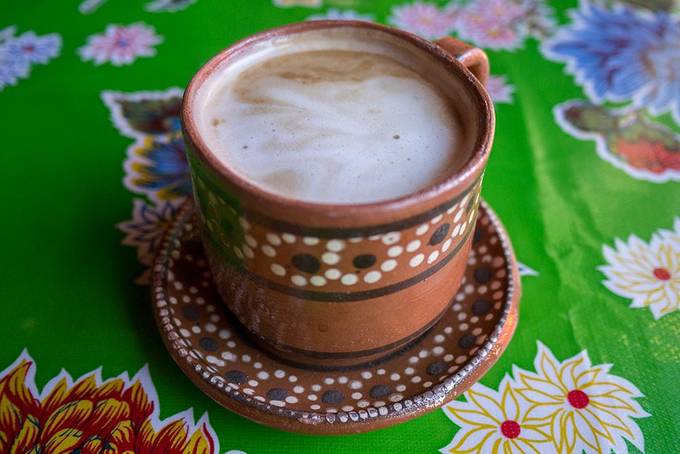 San Pablo Café
San Pablo Café is the best coffee shop we found for working. It's a bright open space that looks out onto a green courtyard. The wifi is fast and it's peaceful and quiet, with lots of desk space both inside and outside. The café is part of a complex with a cultural centre, restaurant and library.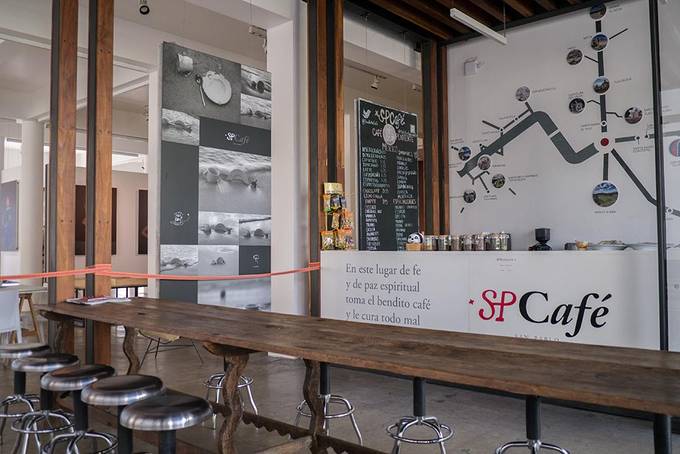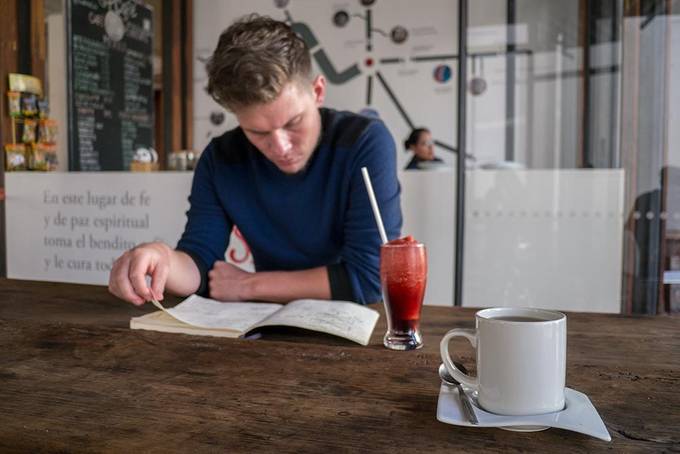 Mundo Cieba
On a quiet backstreet, Mundo Cieba only has a couple of tables so it's a nice retreat from the busy streets of the city. As well as serving a variety of food and drinks (the pineapple smoothie was perfect on a hot day), they also rent bikes, sell local products and run cycling tours of Oaxaca.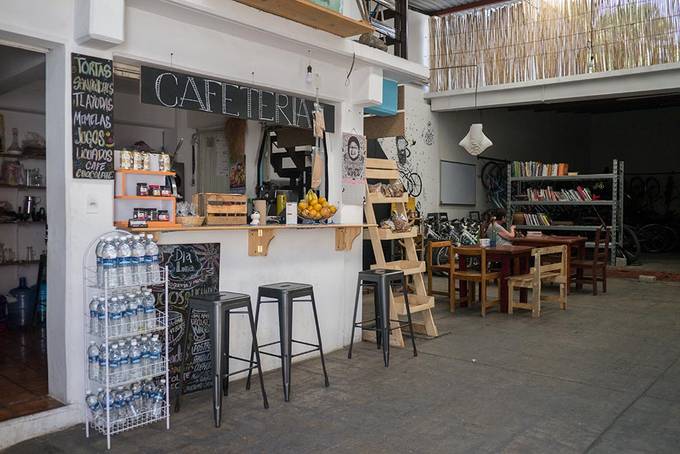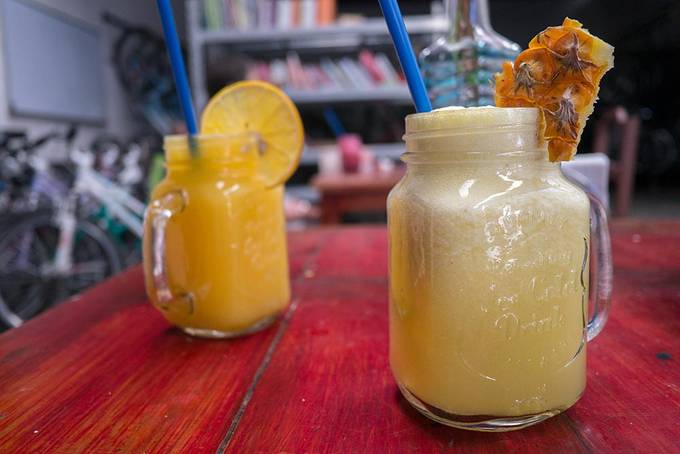 Café Cofeterika
Café Cofeterika is serious about its coffee. Aeropress, Japanese siphon, Chemex, they are lots of options and they're all organic. It's another relaxing space on the second floor of an old colonial building full of little boutiques. There's a roof terrace too but it was closed when we visited.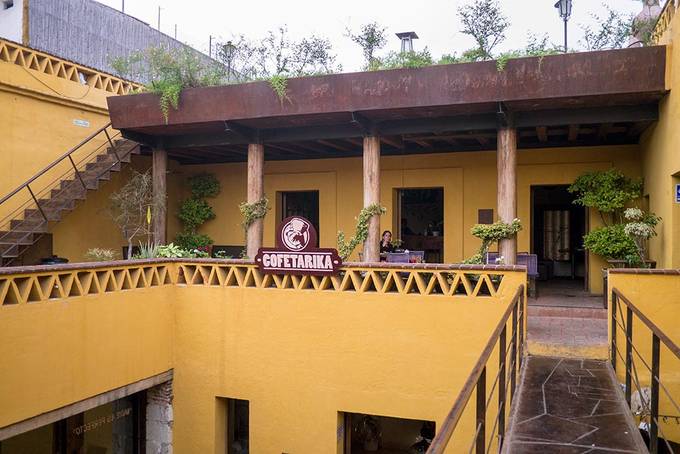 Boulenc Bakery
Boulenc Bakery was my favourite café in Oaxaca. Serving everything from sourdough toast to croissants to Mexican egg dishes, it's the best place for breakfast. It does get busy, so go early (they open at 8) or you'll probably have to wait. The seating wraps around the kitchen so you can watch the bakers working, which I loved. Also, the coffee cups have little faces on (see below!).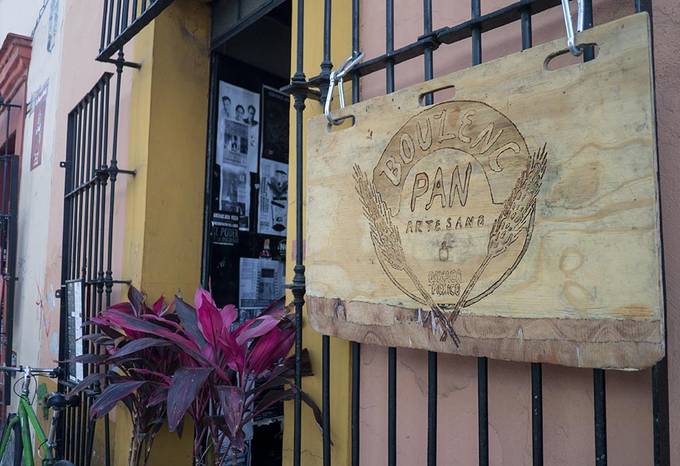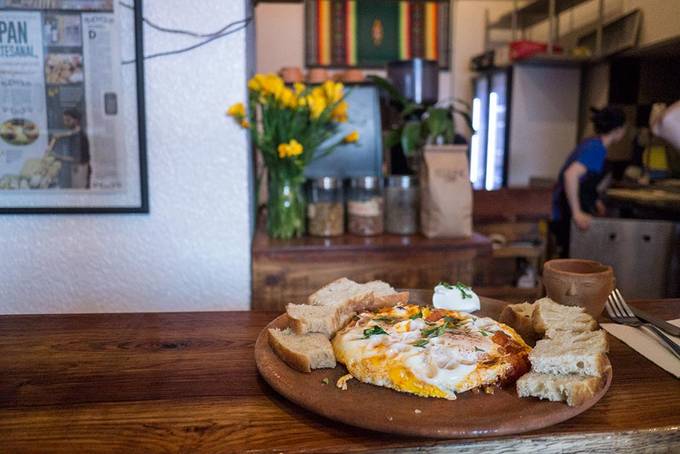 For more on Oaxaca, take a look at my guide to the city.
—Yasmine