The best pasteis de nata in Lisbon
If you follow me on Instagram, you'll know that we ate a lot of pasteis de nata in Lisbon (some would say too many).
These custard tarts are a staple in Portugal and you'll find them everywhere. When they're good, the pastry is crispy and flaky, and filled with a smooth, creamy egg custard that's not too sweet. But they're not all great, some are soggy and some are way, way too sweet (tip: avoid them at kiosks). After 5 weeks of exhaustive taste testing, these were the best:
Antiga Confeitaria de Belém
Let's start off with a classic. Antiga Confeitaria de Belém is where the first pasteis de nata were made in 1837 by nuns from the nearby monastery. The pastry is very thin and very crispy (which I liked, but Colin didn't) and the filling is perfectly creamy. They're served fresh out of the oven with cinnamon to dust on top.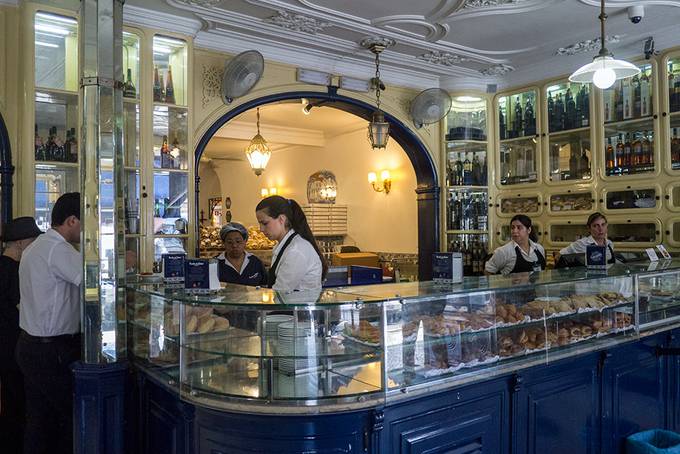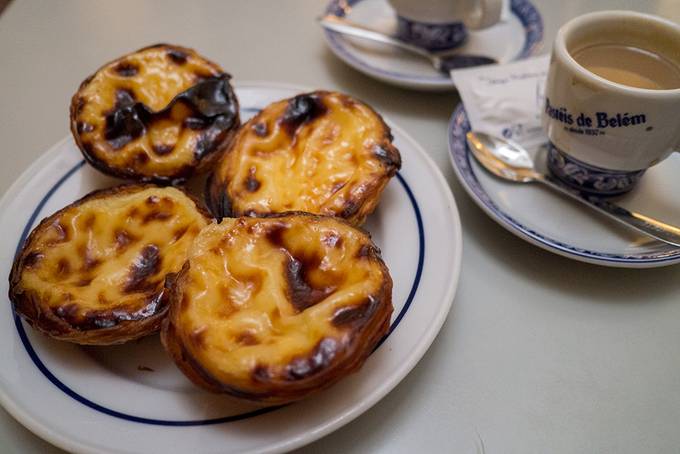 84–92 Rua de Belém, Lisbon. Price: €1.05.
Confeitaria Nacional
Confeitaria Nacional was our local and where we ate most of our pasteis de nata. In 5 weeks, we never had a bad one. The pastry is good, but thicker and less crispy than the other two, the egg custard is excellent and it's not too sweet.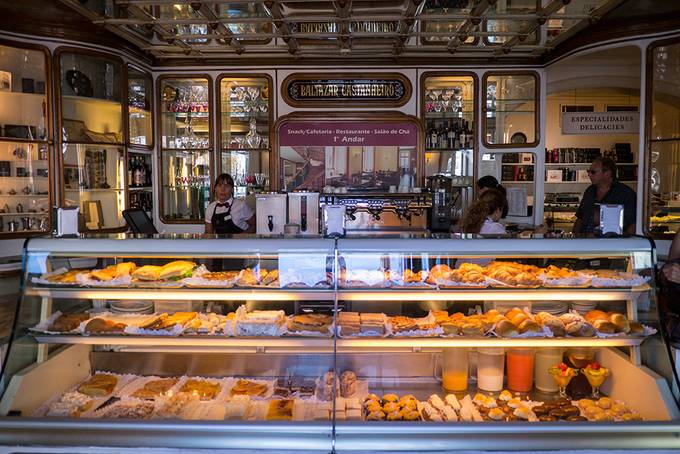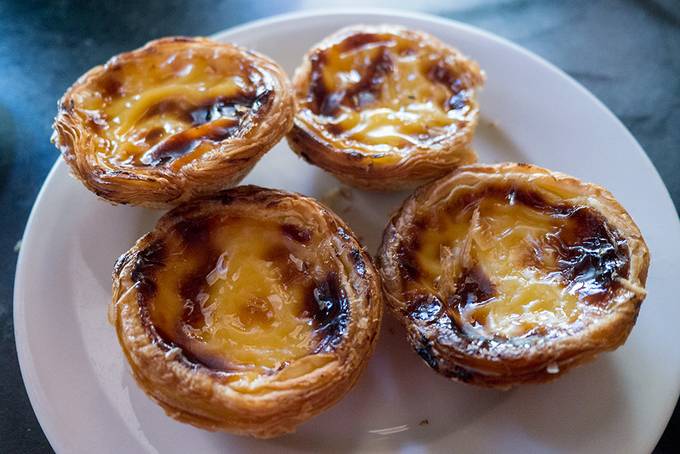 18 Praça da Figueira, Lisbon. Price: €1.10.
Pastelaria Aloma
Tucked away in the Campo de Ourique area of Lisbon, this is by far the least touristy option. Pastelaria Aloma won the prize for Lisbon's best pasteis de nata in 2011 and 2012, and if you've seen how many places sell them here you'll realise that says a lot. The pastry is crispy but there's more of it than Belem's tarts and the egg custard is just as good.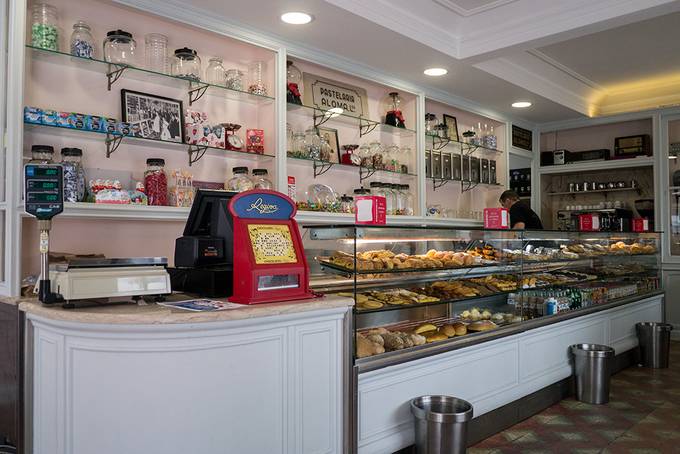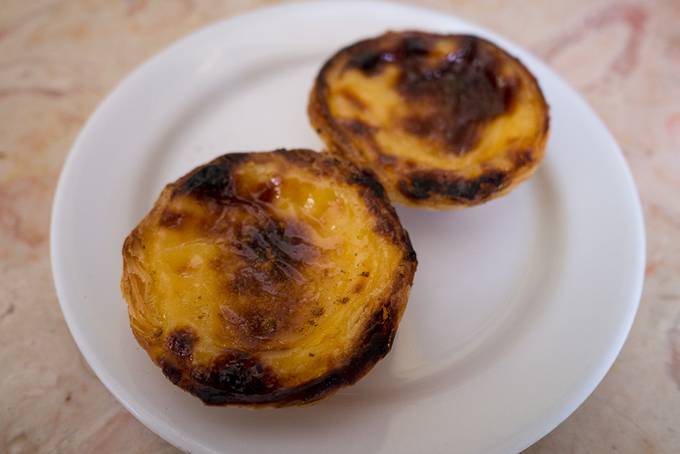 67 Rua de Francisco Metrass, Lisbon. Price: €1.
The verdict
All three are delicious and much better than any I'd ever had in London, but my favourite was Pastelaria Aloma. Their tarts are the perfect combination of the other two. Take me back!
For more tips, have a look at my Lisbon posts.
—Yasmine