A Tokyo neighbourhood guide
I'm not sure if Tokyo is officially the biggest city in the world, but it feels like it. What surprised me is that the neighbourhoods are all so different. We spent a month in Tokyo – walking, exploring, eating – and these are my favourite areas:
Shinjuku
That image of Tokyo you have in your mind, that's Shinjuku. Neon signs, busy streets, people everywhere. But what you don't realise about Tokyo before you go, is that away from the main streets it all gets pretty quiet. Even in Shinjuku there are moments of calm. Tucked away from the traffic and the noise is Memory Lane, an alley of traditional restaurants and yakitori joints.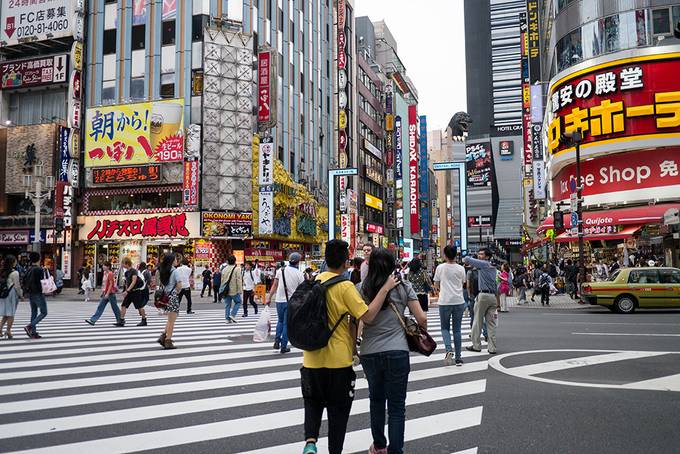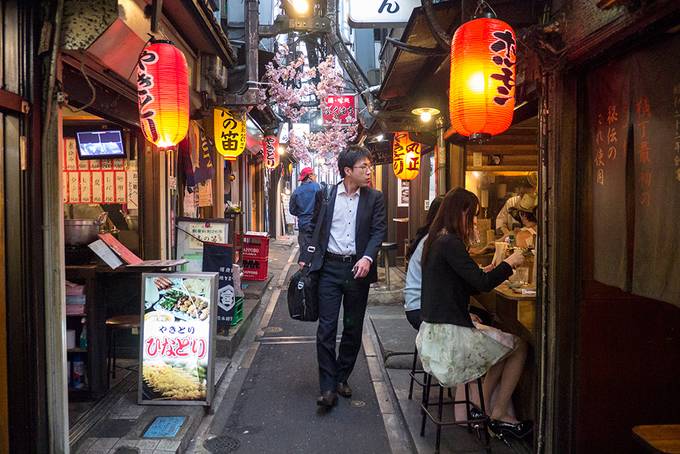 Akihabara
Akihabara is the electronic and gaming district, and walking around here was when it really sunk in, Tokyo is kind of insane. This area is all about the huge electronics stores, maid cafes, manga shops, ten-story arcade centres and, best of all, purikura photo booths.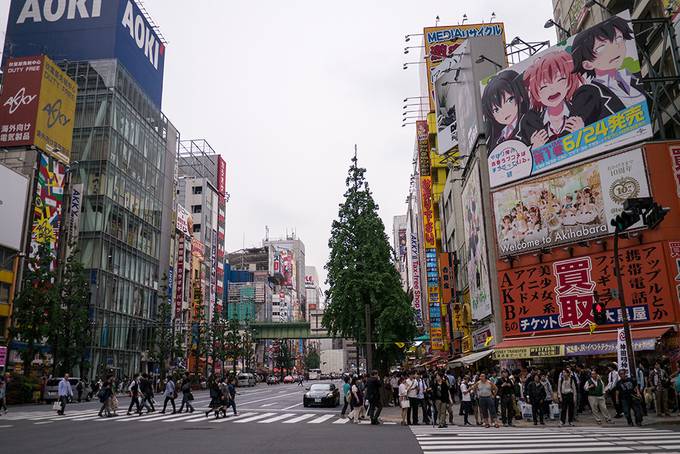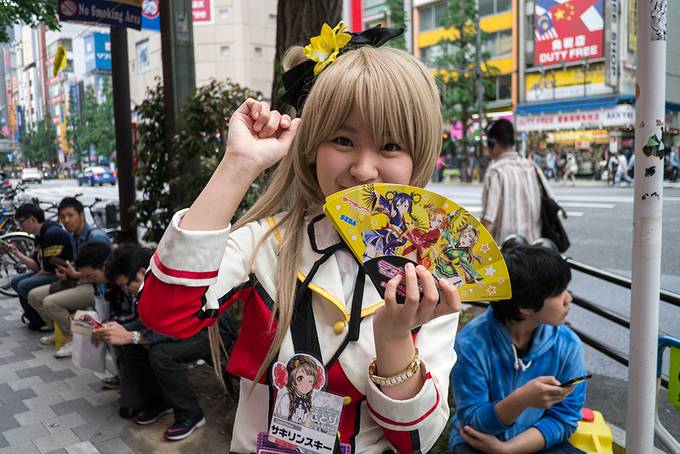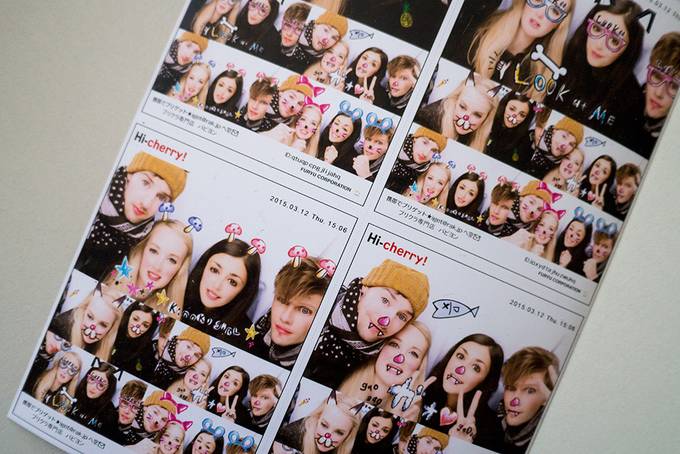 Shimokitazawa
If I was going to live in Tokyo, it would be here. Shimokitazawa is full of vintage shops, quirky cafes and tiny restaurants. One evening we hung out in a little flower shop that had live music and then the next morning we went for coffee in a Darwin-themed cafe. Basically, it's just a really fun place.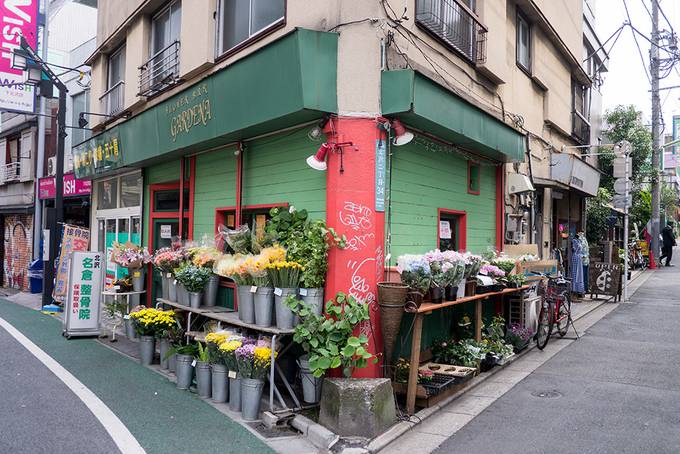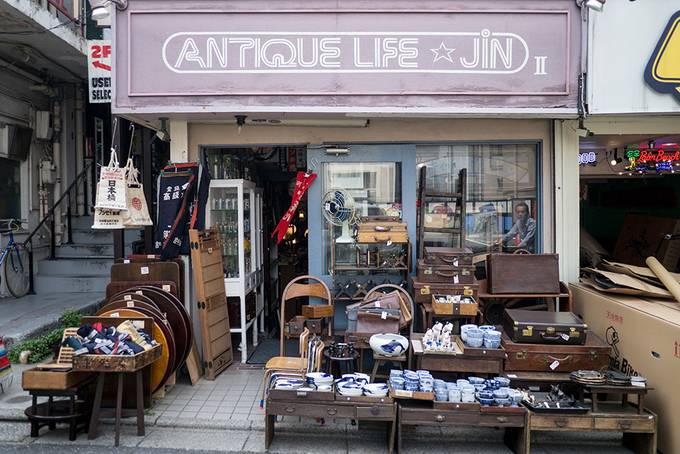 Koenji
Another trendy neighbourhood, Koenji has a more grown-up vibe than Shimokitazawa. It's much quieter but still has all the independent boutiques and eateries (like that artisan doughnut shop below). There's also a row of restaurants underneath the railway line that are meant to be fun in the evenings.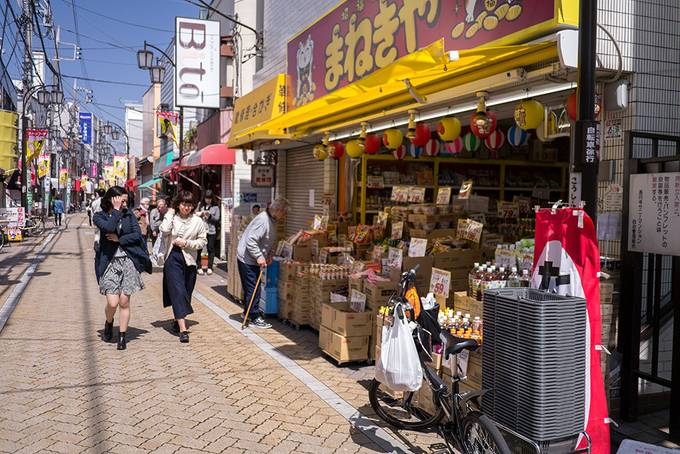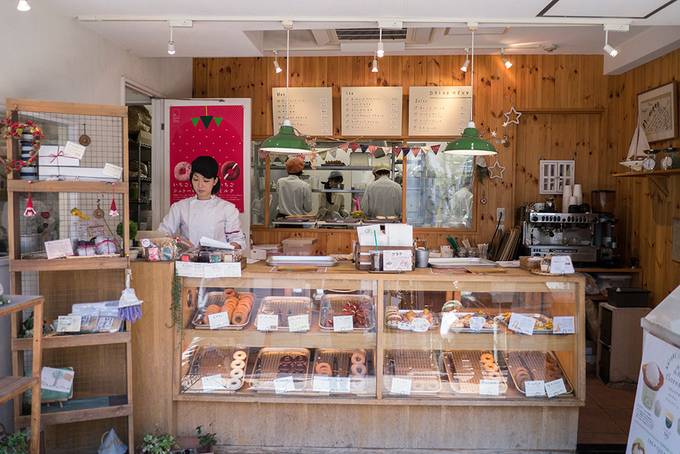 Asakusa
The market and surrounding streets of Asakusa is probably the most touristy place we visited in Tokyo. But with it's traditional shops, stunning temple and low-rise buildings, it's a lovely area to walk around and imagine what Tokyo used to be like.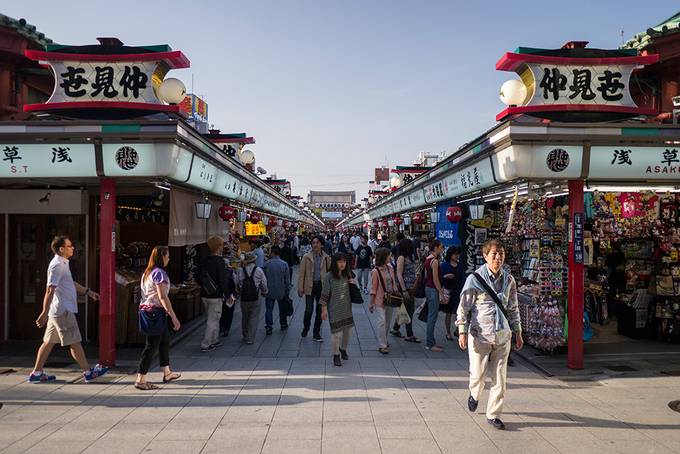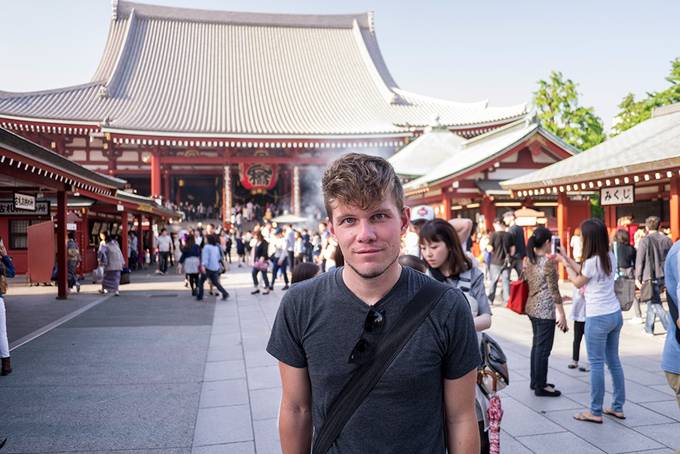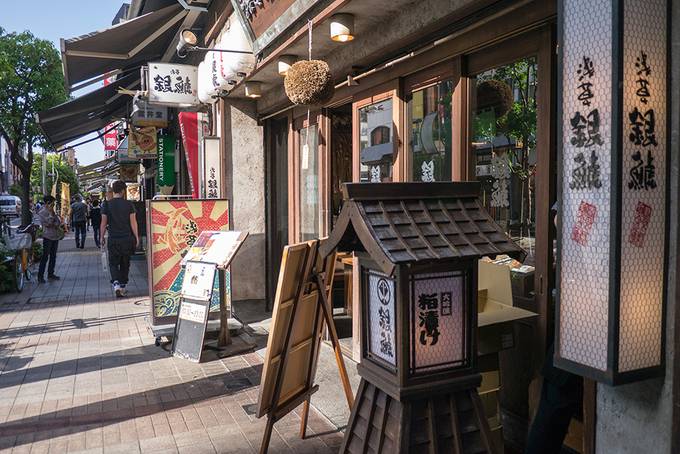 Shibuya
Home to the famous crossing, this central area is a packed and busy shopping district. But, again, step away from the main roads and you'll find quiet back streets with boutiques and coffee shops (the area around Cat Street is a good place to start).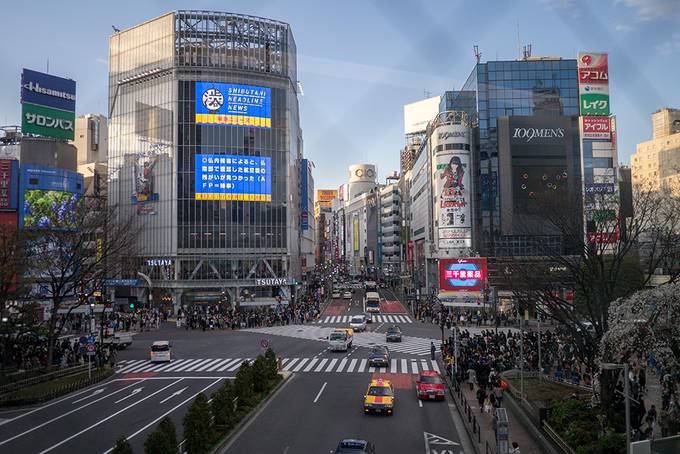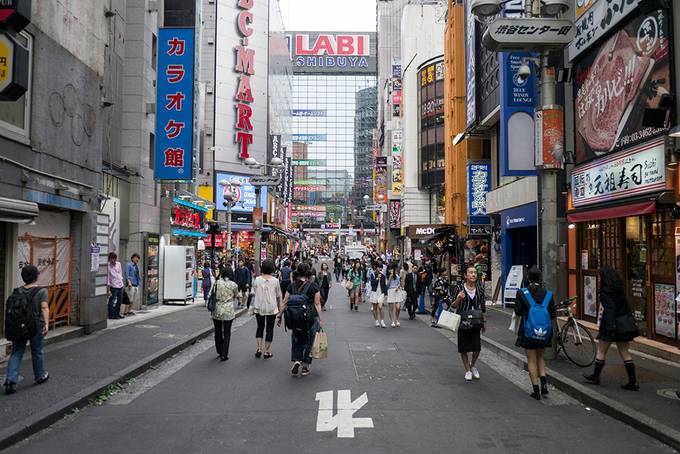 Ueno
Ueno is centred around a market underneath the railway tracks. Stalls selling vegetables and street food are crammed in next to souvenirs and clothes shops. There are also buzzing restaurants in the alleyways next to the market and nearby is one of Tokyo's main parks.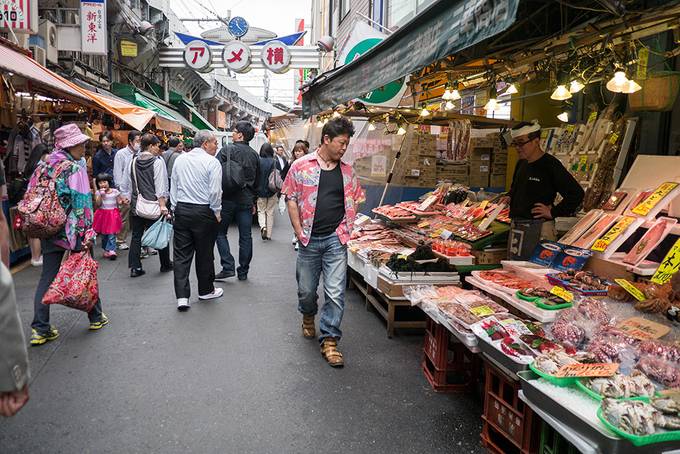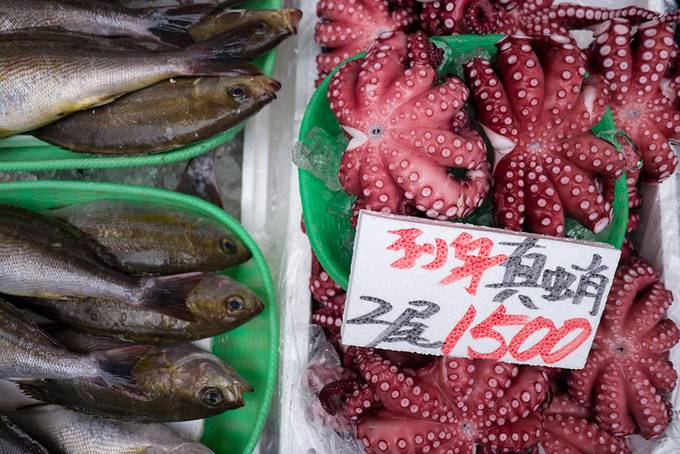 Harajuku
Harajuku is a teenage girl's paradise – colourful fashion, seemingly endless crepe stands, J-pop blaring out from the shops. Takeshita Street is the centre of it all and the place to go to spot Fruits-style outfits. Avoid on Sundays unless you want to get caught up in the crowd below.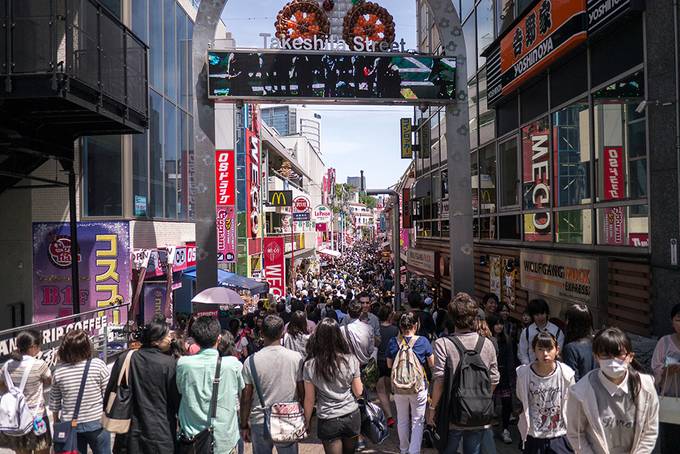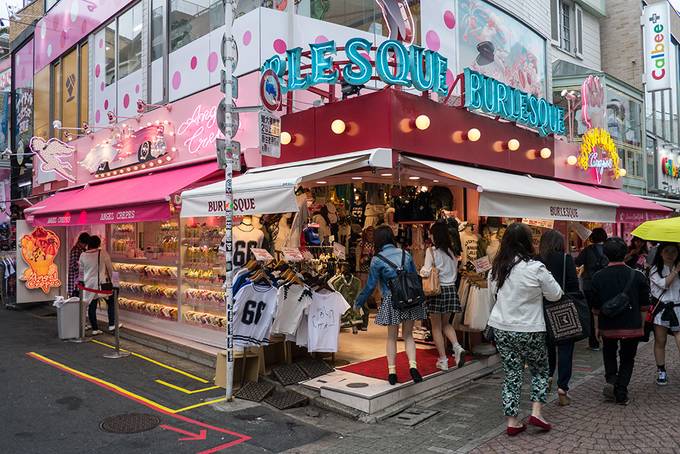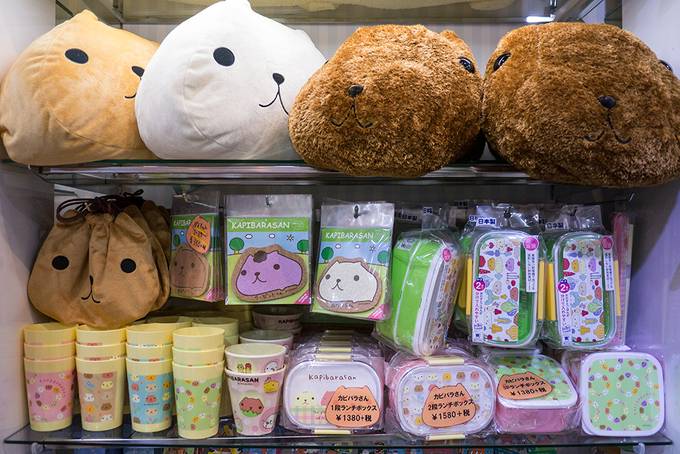 Tsujikiu
This area is all about the fish market (although it's best not to mention that after our experience). Radiating out from the market are little streets with traditional shops, standing sushi joints and food stalls.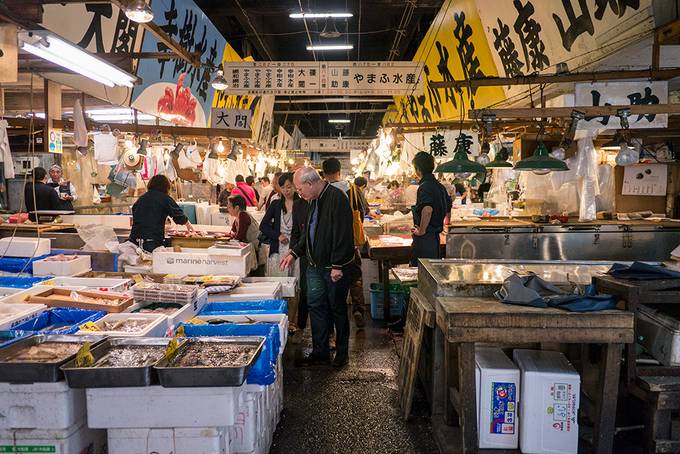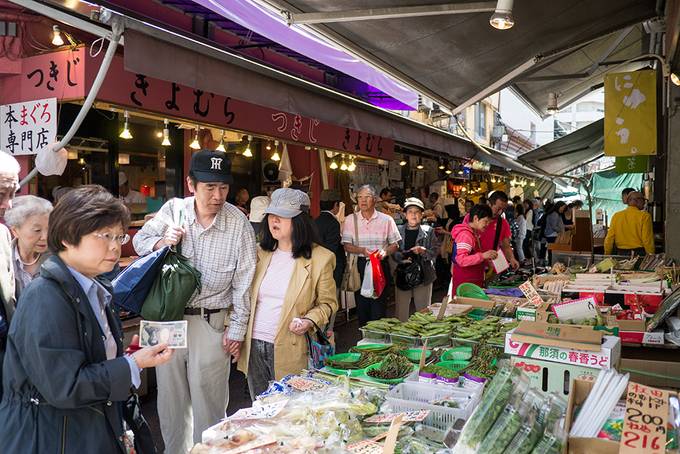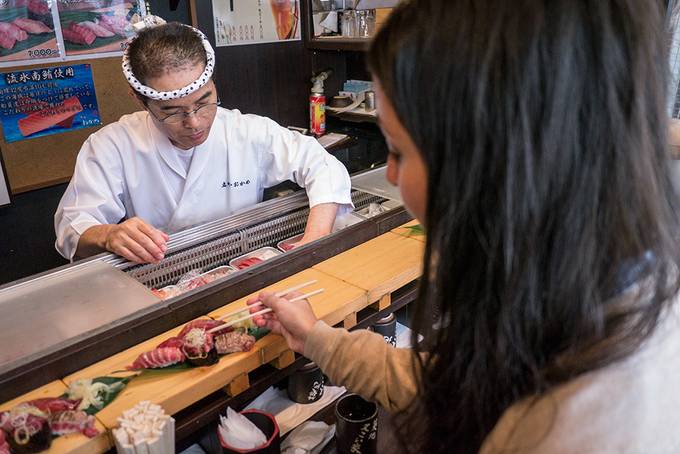 If you're planning a trip to Tokyo, check out my other posts on where to eat, watching a sumo tournament and things to do.
—Yasmine