A street art guide to Belgrade
Belgrade isn't the prettiest city, but it's definitely interesting. It's been razed to the ground 44 times in its history; it's still settling into itself, trying to find its identity.
Street art is a part of this. You'll see it all over the city, some of it created through local government initiatives, and some made by political activists and citizens who want to brighten up their neighbourhoods.
Here's where to find it:
Street art gallery
In an alley across the street from Hotel Moscow, this outdoor gallery aims to make street art accessible for all and there's a particular emphasis on encouraging lesser-known artists to contribute.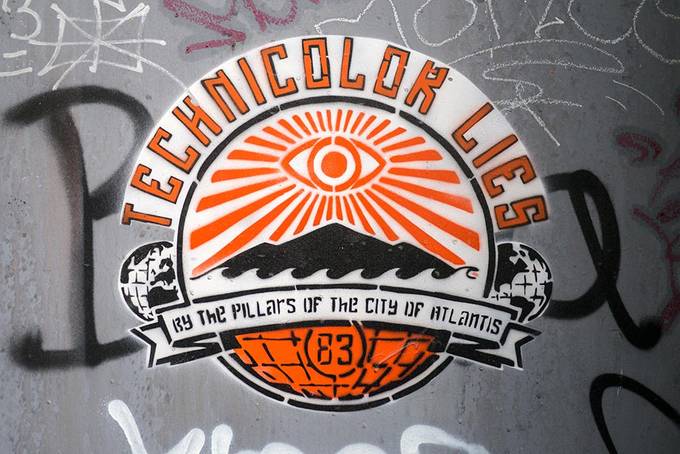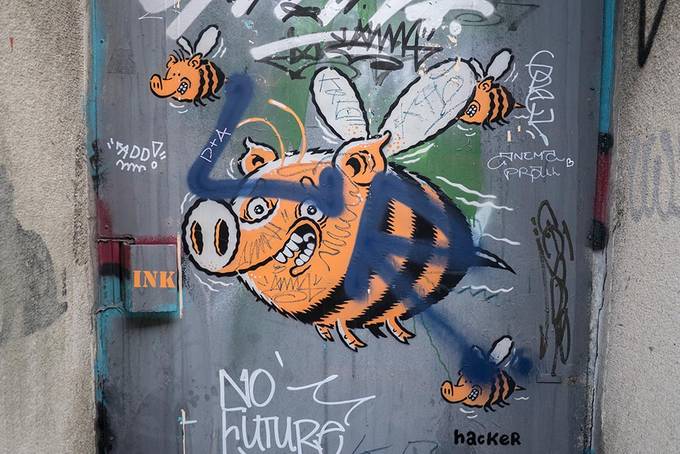 Skadarlija
Skadarlija is a street in the bohemian quarter of the city with facades that were painted in the 1970s. The area is known for its kafanas, Turkish-style cafes where people come to listen to music, dance, eat and drink.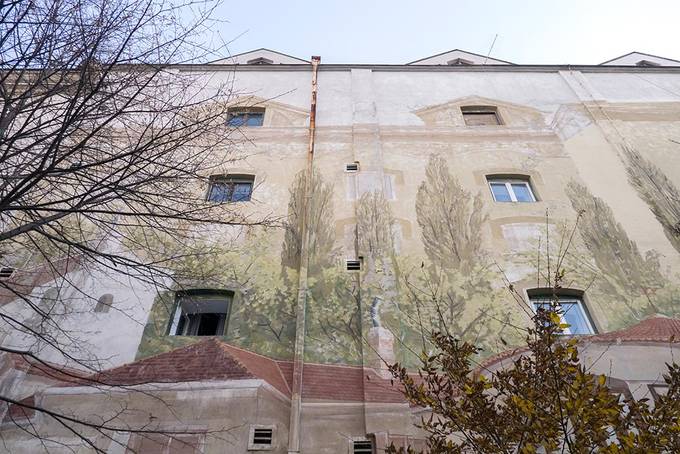 Dorcolmala
Now home to a lot of Belgrades clubs, Dorcolmala used to be a big factory. It's bright and colourful, each building covered in murals.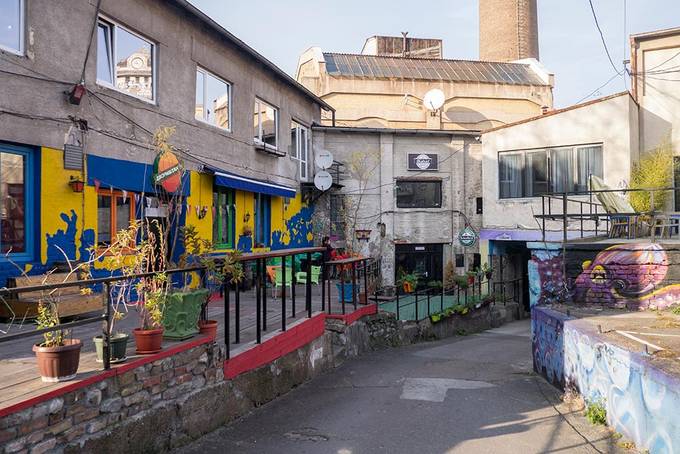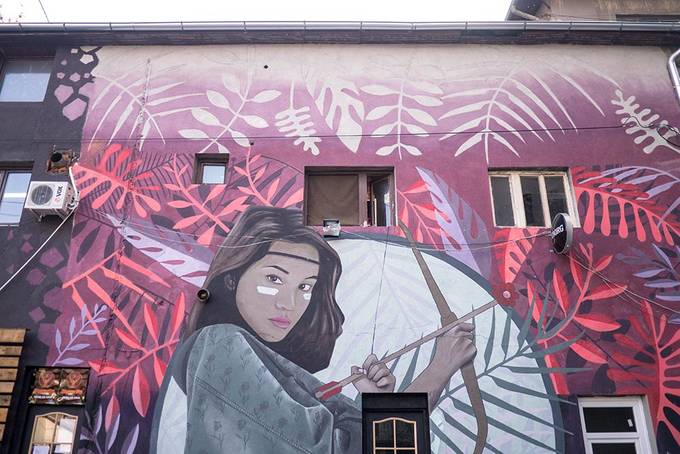 Lower Dorćol
One of the big initiatives to encourage street art in Belgrade is the Mixing of Styles project. Street artists from around the world are invited to come and transform public spaces. A colour scheme is chosen and the artists blend their styles together.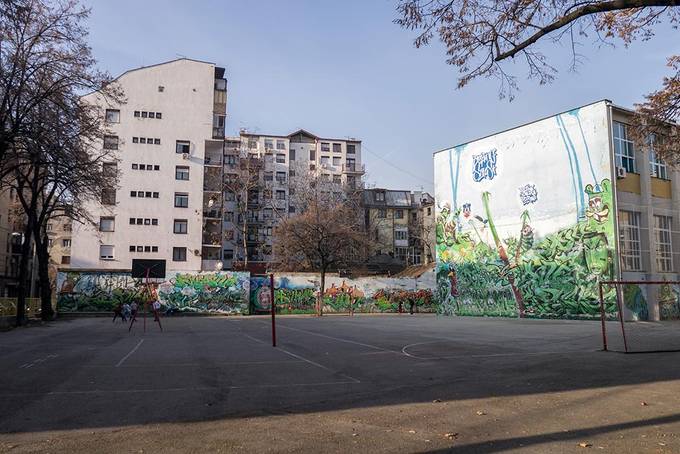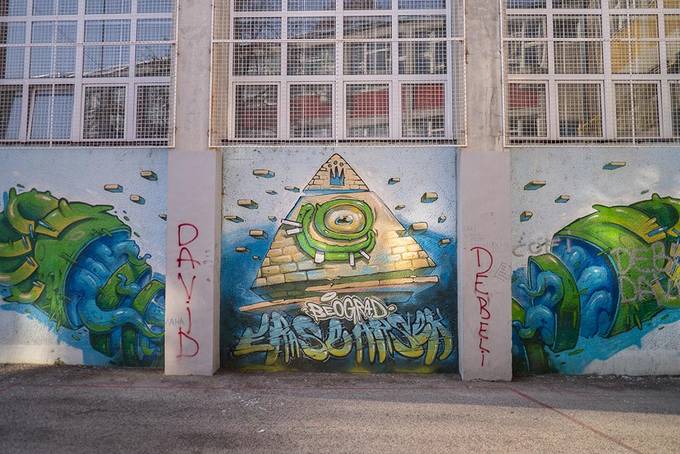 As we were looking at this fish mural, the man who commissioned it came over to talk to us. He'd been fed up of people tagging the building, so he got the signatures from everyone in the block and raised the money to commission the paintings.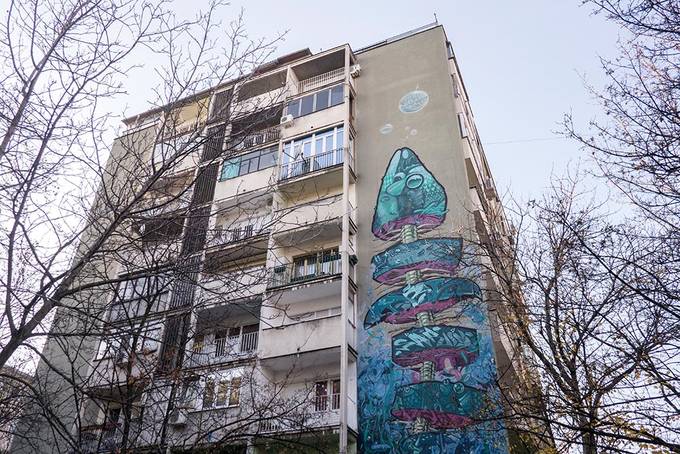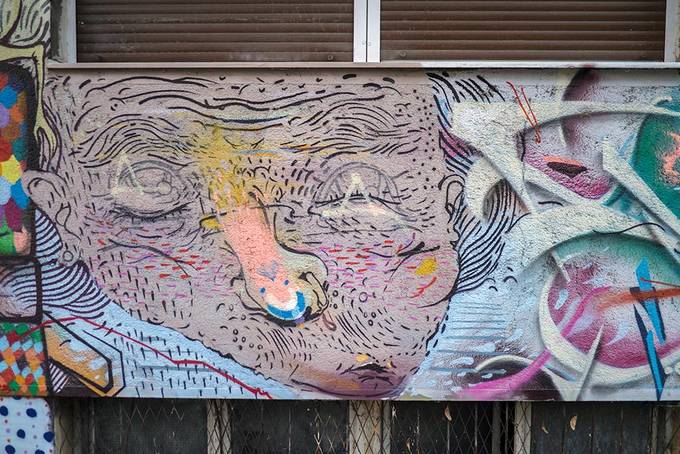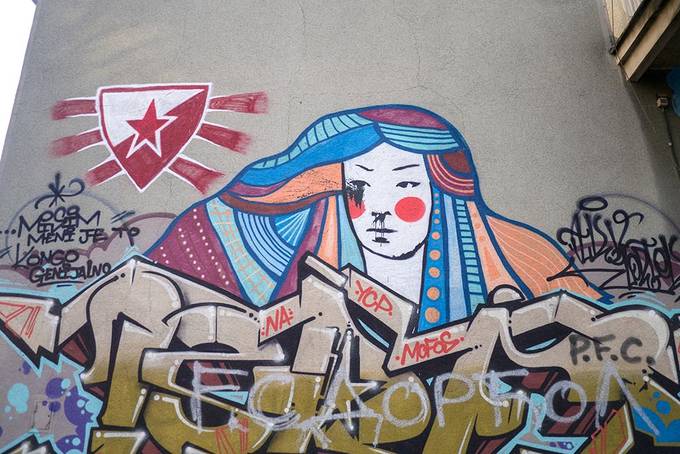 Upper Dorćol
There's a big rivalry between the two main football teams in Belgrade – Partizan and Red Star – and there's lots of football-related street art around the city. You can see Red Star's tag in the photo above and Partizan fans have commissioned a series of murals of famous fans, like this one: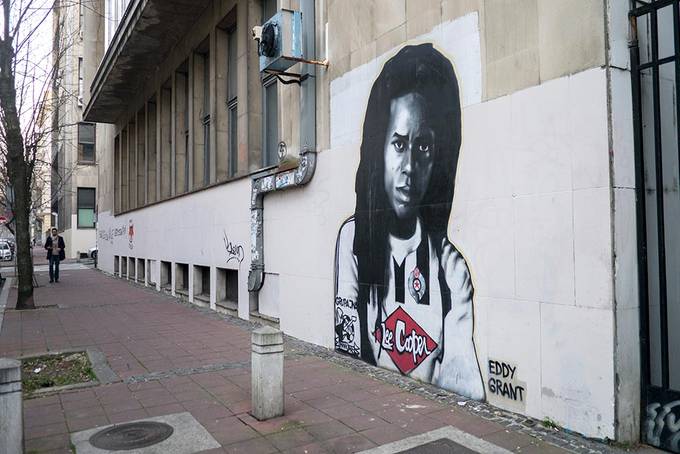 In Upper Dorćol, we also saw this colourful mural. It was painted to try and encourage students to get more political and more involved in protests.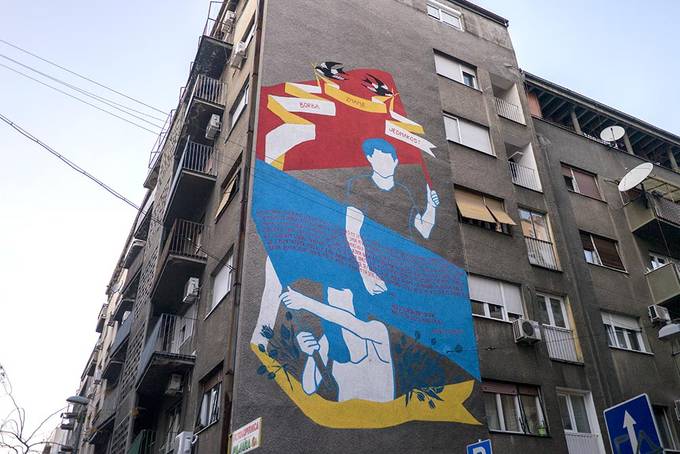 Savamala
Savamala is an area that's home to a lot of artist studios and university buildings. It's also where you'll find one of the most famous pieces of street art in the city, by Blu: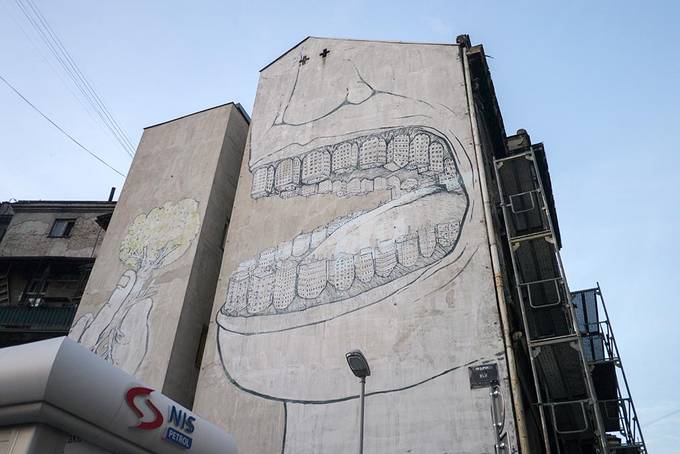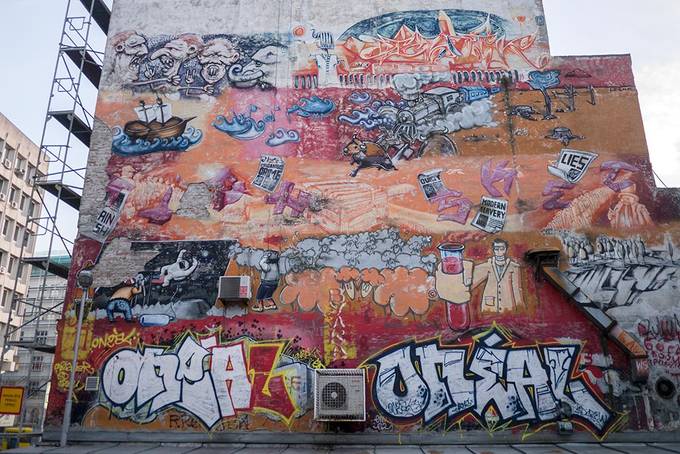 Waterfront
The Waterfront is in the middle of a contentious redevelopment project, and many people are being forced to leave their homes. The street art in this area is very political, much of it representations of the communities that used to live here.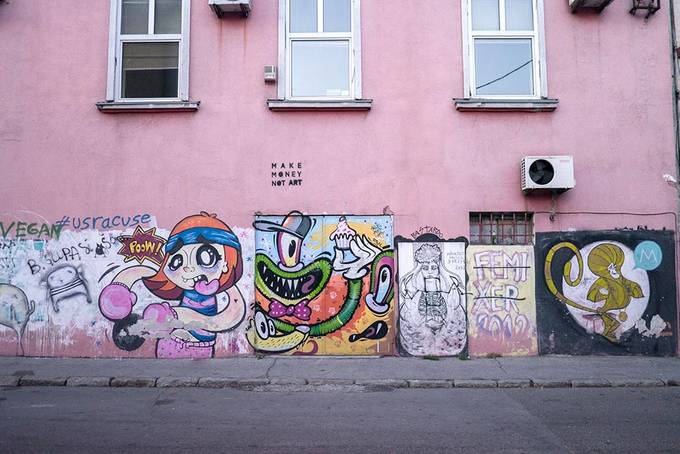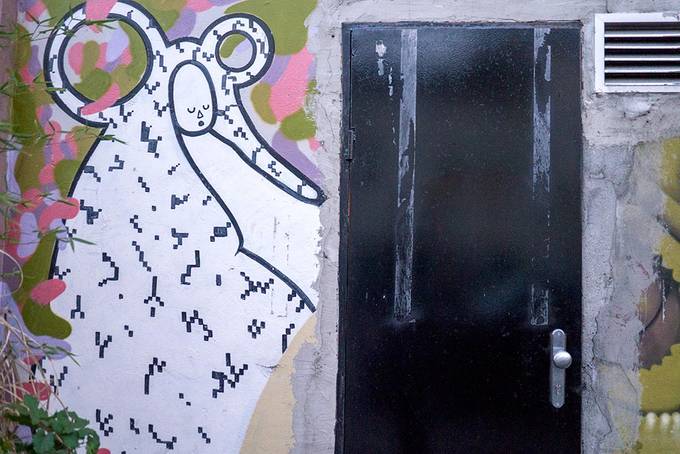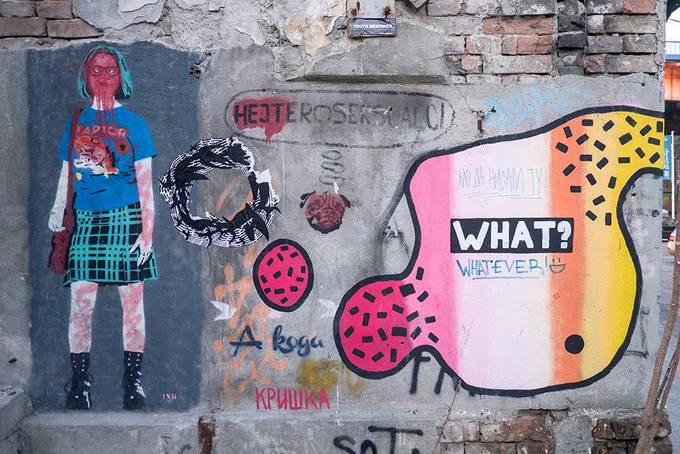 This last one, right by the river, shows the people of Serbia trying to find their own identity after the breakup of Yugoslavia.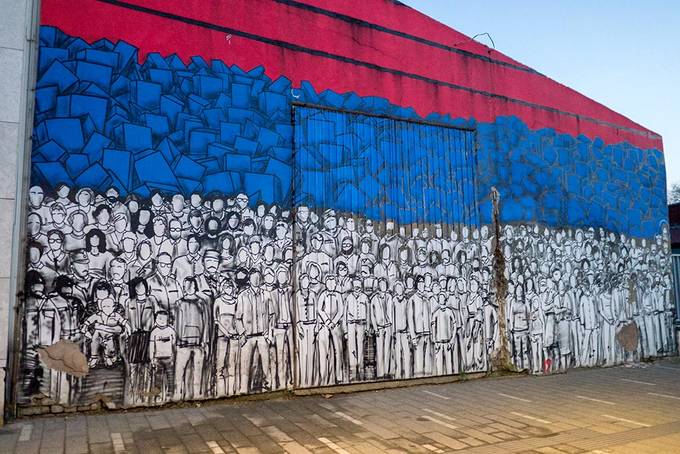 We visited all of these spots with Belgrade Alternative Guide, who offer tours around the city.
—Yasmine