A street art guide to Bologna
Bologna's historic buildings are covered in tags, with new ones popping up all the time. Like Lisbon and George Town, street art is encouraged in Bologna. But if you want to see the good stuff, you need to get out of the city centre.
Via del Lavoro
Northeast of the centre, just beyond the city walls, are these three colourful pieces. This part of Bologna is totally different to the historic area, with its modern housing blocks and leafy streets.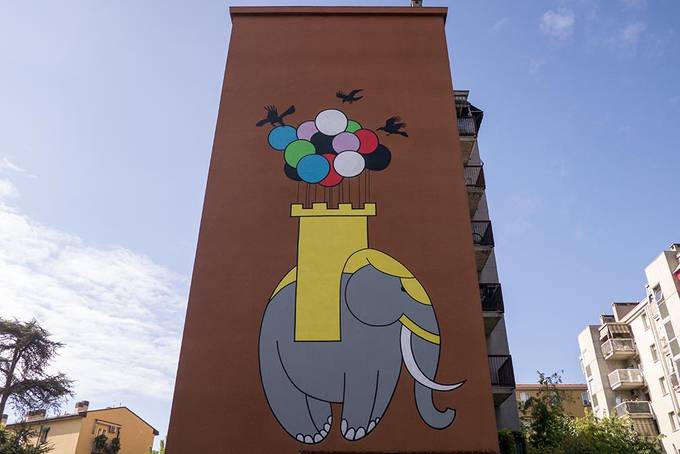 Via Emilio Zago
This is the first of the two Blu pieces we saw (there are others further out in the suburbs). He lives in the city and makes incredible animations of his work. The mural wraps around the whole building and there was a great ombre pattern on the building next door too.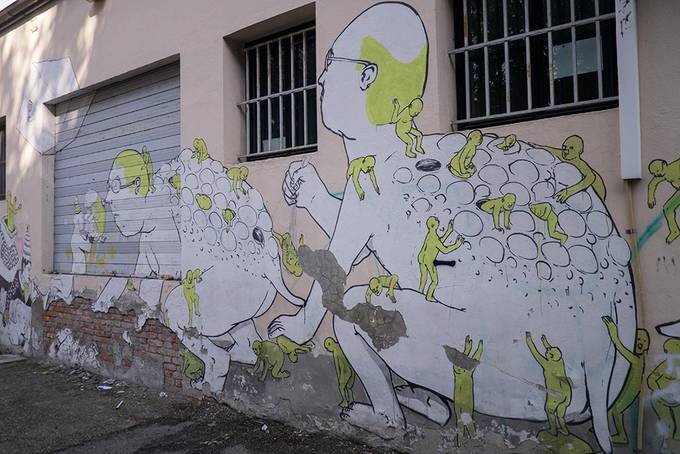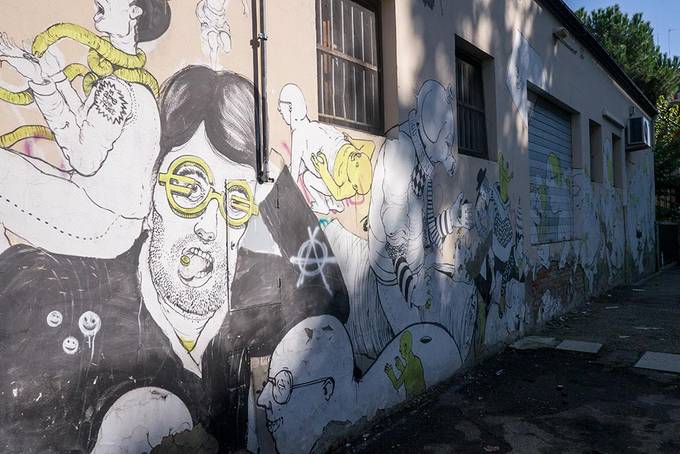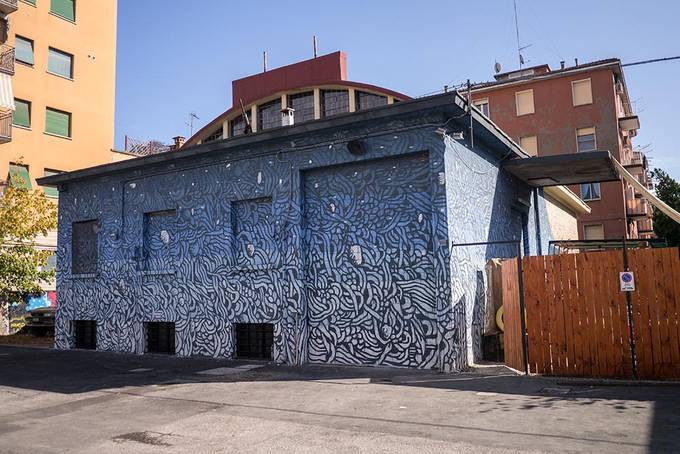 Xm24
Just north of the train station is the Xm24 squat, a social space for Bologna's anti-globalisation movement. The building is totally covered in Blu's detailed artwork.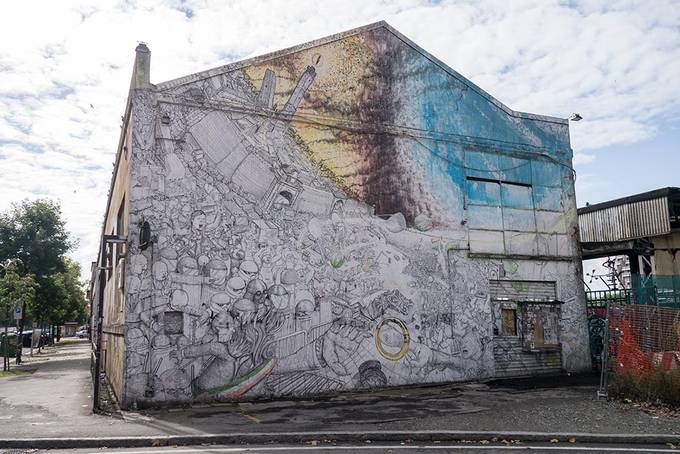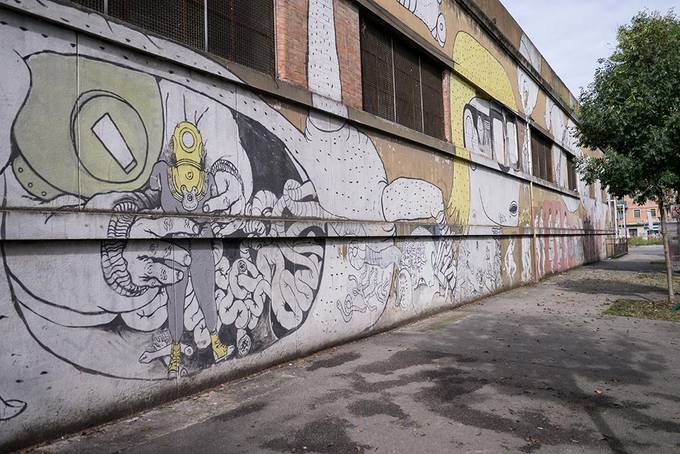 Via dello Scalo
There are a few murals in this area but they're now obscured by trees so a bit harder to see (and photograph!). It's worth coming just to see this one, which was one of our favourites.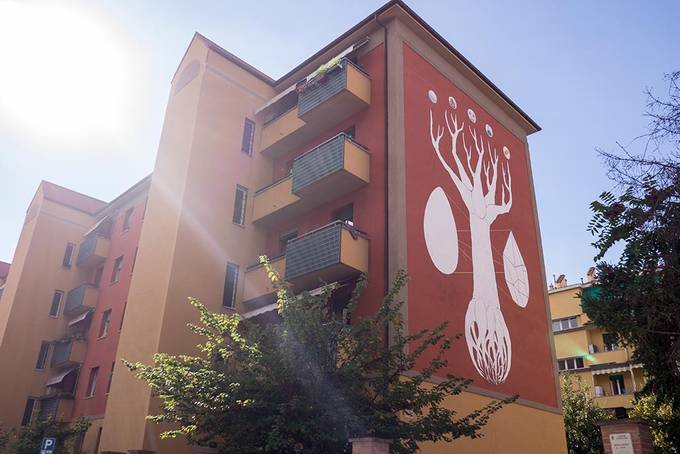 Giardini Lunetta Gamberini
In a park southwest of the city centre, there are lots of colourful murals and tags along the walls that line the green space. This is in an upmarket residential area that, again, was totally different from the other parts of the city we visited.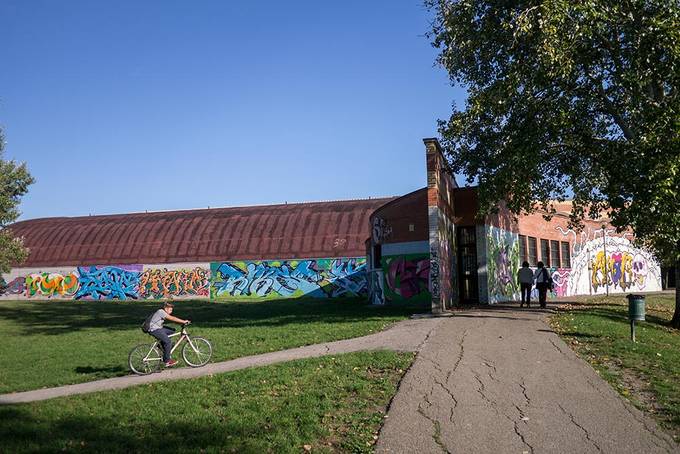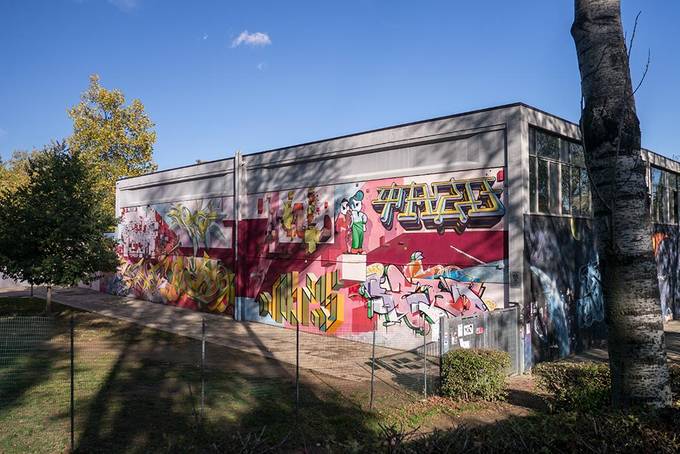 For the exact locations have a look at this map of all the street art in Bologna.
If you're in Bologna, here's what to eat!
—Yasmine